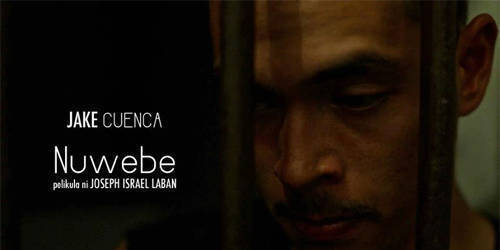 (SPOT.ph) If there is one atrocity that the human race commits that is truly incomprehensible, it is rape. Rape destroys the past, the present, and the future as seen in Gaspar Noe's classic Irreversible. Joseph Israel Laban's Cinemalaya entry Nuwebe adds two more layers of complexity to this despicable act: child molestation and incest.
Nuwebe follows the story of Krista, a nine-year-old child who not only suffers sexual abuse but must also carry the sin of her father in her womb. It is a story that is frequently exploited in tabloids and has been looked on as something grotesque-foreign, and seen at a distance.
The thought is enough to make anyone uncomfortable and this makes people instantly want to shy away from talking about these cases. But it is a story that must be told, albeit with the utmost sensitivity. Laban takes on the challenge twice. He has already shot the documentary Ang Pinakabata, based on the same tale, and has now crafted a film. There is only one reason why: rape should not be kept secret. The victims should not live in shame because the stigma should fall on the predator, not the prey.
In an interview with Edwin Sallan from Interaksyon.com, Laban revealed that other actors hesitated to take the role of Moises (Krista's father). It's a heavy and risky role, especially in the Philippine showbiz scene where actors are associated with the bida and kontrabida characters that they take. Laban sang praises for Jake Cuenca, who committed himself to the character and gave a laudable performance.
ADVERTISEMENT - CONTINUE READING BELOW
We sat down with Jake Cuenca and asked him about his roles, to which he gave surprisngly concise but strong answers.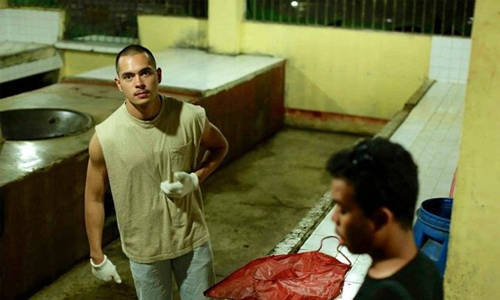 You were part of Tuhog prior to Nuwebe, how was that?
I just really want to thank everyone who has watched Tuhog and everyone who has complimented Tuhog. It was such an accomplishment. It's a comedy-slash-drama. It really has a lot of drama in it, so that's how I still see it.
From being a bus driver in Tuhog, what was going on through your head when you accepted the role of a rapist in Nuwebe?
I like doing provocative projects.  I feel like it balances me out when it comes to TV. I didn't even think about it, I just sat down and I said yes right away.
No apprehensions at all?
No, none. And it's a true story. That got me interested. It's freaky. Very freaky.
CONTINUE READING BELOW
Recommended Videos
How was this experience for you?
It opened my mind to a different kind of acting because this was shot like it was real. It was almost like filming a documentary and it's very different from the mainstream projects I've done. As I've said, I want to do these provocative roles to really push me as an actor.
The trailer itself puts a scary thought in your head but what does it offer the audience?
It will make people think, definitely. And it's a testament to the woman. This young girl decides to go through [with the pregnancy] at nine years old [even when] everyone didn't want her to. I think, in more ways than one, she can be a national hero because if it were any other girl, it would be different. It takes a lot of courage and integrity to do what she did, at nine years old.
Share this story with your friends!
---
Help us make Spot.ph better!
Take the short survey
Load More Stories