Top 10 Pinoy TV and Movie Gay Icons
They're the ultimate scene-stealers! We list 10 crazy, stylish, and cool gay TV and movie characters who made us sit up and take notice.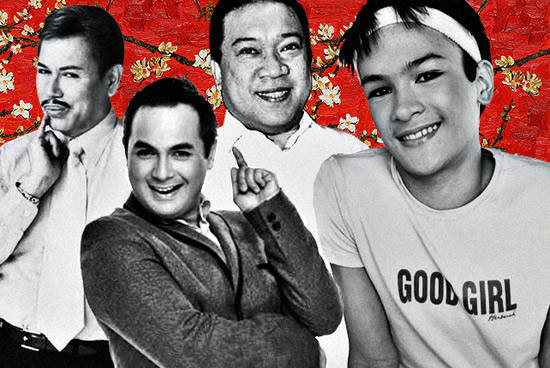 (SPOT.ph) The ultimate scene-stealers in Pinoy films and sitcoms are gay characters. They're just so crazy and cool, belying their real-life struggle against stereotypes and small minds. SPOT lists 10 memorable gay characters who made us laugh, cry, and appreciate diversity. It hardly matters that some of them were played by straight males.
This article was originally published on April 27, 2010.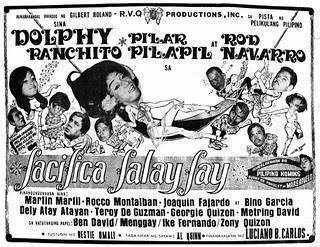 ADVERTISEMENT - CONTINUE READING BELOW
1. FACIFICA FALAYFAY
Role play: Dolphy is the Pinoy King of Comedy and a known ladies' man who has18 kids. Yet one of his first star turns as a comic is a gay character. He plays Facifica, an unsinkable cross-dresser in Facifica Falayfay (1969).
Diva issues: Facifica wants to live life to the fullest. Even if the world isn't exactly ready for him, he remains fearless.   You have to had it to him for being brave enough to draw attention to himself in an era where Pinoys are still mostly conservative.
Hit factor: The character is larger than life-so much so that you forget that he's really just Dolphy.
CONTINUE READING BELOW
Recommended Videos
2. JOSHUA
In character: Temptation Island (1980) tells the story of a group of beauty queens trapped on a desert island. With them are two guys and a stylish gay man named Joshua, played by Jonas Sebastian.
Diva Issues: The movie is so gay that it's ironic that Joshua is the only gay character in it.
ADVERTISEMENT - CONTINUE READING BELOW
Hit factor: Imagine Lost rewritten by hyper-gays and what you'll get is Gosiengfiao's camp cult classic. Joshua's one-liners alone are worth watching the movie for.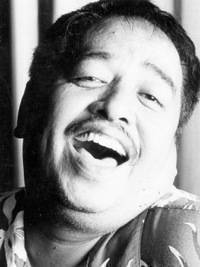 3. NENENG
In character: Neneng is the resident gay man of the neighborhood in Duplex, an RPN-9 sitcom which ran from 1980 to 1984. Soxie Topacio plays the quirky character.
ADVERTISEMENT - CONTINUE READING BELOW
Diva Issues: Neneng is there to bring added color to the neighborhood. He doesn't appear to have any hang-ups since he always sashays into scenes with his funny spiels and his distinct laugh.
Hit factor: Neneng doesn't apologize for who he is and he's always ready to be the life of the party.
4. JILL
In character: Herbert Bautista is Jill in Jack and Jill (1987). Jill is gay while his sister Jack (Sharon Cuneta) is a tomboy.
Diva issues: Jill has to deal with the expectations and the pressure heaped on him. His identity is constantly questioned by those around him, but he sticks to his guns.
Hit factor: Jill challenged our preconceived notions of gender roles without getting so serious about it.
5. PETRA
In character: Roderick Paulate plays the vulgar Petra in Petrang Kabayo at ang Pilyang Kuting (1988). Petra is cursed by the Horse Goddess so he transforms into a white horse. He is told that he will only return to human form when he learns to get along with the people around him.
ADVERTISEMENT - CONTINUE READING BELOW
Diva Issues: A fantasy genre with a gay protagonist turning into an animal is something only Kuya Dick can pull.
Hit factor: The fact that a gay man becomes a horse, one of the animals symbolizing machismo, is very subversive. We wonder if this detail was intentional.
6. STEVE CARPIO
In character: Bernardo Bernardo plays Steve Carpio, the office diva in Home Along da Riles the ABS-CBN sitcom which ran from 1992 to 2003.
Diva issues: Carpio provides the sitcom the necessary evil against the ever-so-moral protagonist Kevin Kosme (Dolphy). For what it's worth, Bernardo's portrayal of a competitive office prima donna is just might be what everyone secretly loves in this typical family sitcom.
Hit factor: Steve's deadpan wit and too-good-for-his-surroundings fashion sense made everyone take notice.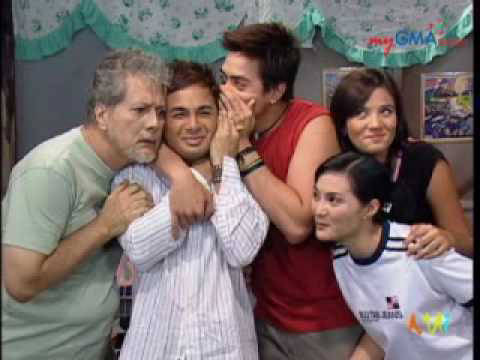 ADVERTISEMENT - CONTINUE READING BELOW
7. HAROLD MANGULONTOY
In character: Kempee De Leon plays the fashionable gay man with acerbic wit, Harold, in the GMA-7 sitcom Bahay Mo Ba 'To?, which aired in 2004.
Diva issues: Harold referees the show's feuding families- the Mulingtapangs and the Benoits. At the same time, he has to fend off women who find him cute. He's more of a metrosexual gay than a campy one.
Hit factor: De Leon was so believable a parlorista that his Harold character paved the way for numerous gay roles for him.   In a way, Harold was the catalyst to his reinvention.
8. MAXIMO OLIVEROS
Role play: He's the endearing 12-year-old lead character in Ang Pagdadalaga ni Maximo Oliveros (2005), superbly played by Nathan Lopez.
Diva issues: Maxi is a gay boy who comes of age in the slums. His father (Soliman Cruz as Mang Paco) and brothers (Ping Medina as Kuya Bogs and Neil Ryan Sese as Kuya Boy) are petty thieves. Their redeeming factor is their tenderness towards Maxi. However, a handsome young cop named Victor (JR Valentin), who is also the object of Maxi's prepubescent adoration, is on their case. Maxi is torn.
ADVERTISEMENT - CONTINUE READING BELOW
Hit factor: Maxi is at ease with his identity and embraces it in the face of his home's "macho vibe." He's like a guileless little puppy whom you want to take care of.
9. ADA
Role play: This reserved and dignified parlorista is the lead character in ZsaZsa Zaturnnah Ze Moveeh (2006), which is based on a graphic novel by Carlo Vergara. He's played by Rustom Padilla (a.k.a. Bebe Gandanghari).
Diva issues: Ada's restrained existence gets a much-needed jolt when he swallows a pink meteorite and shouts, "Zaturnnah !" He transforms into a superheroine with red hair. Ada's alter ego does everything that he had not allowed himself to enjoy.
Hit factor: Ada is a gentle soul who just wants to make a living as a beautician. He survived a painful past without turning mean himself. He has strength of character.
10. THE THANK YOU GIRLS
ADVERTISEMENT - CONTINUE READING BELOW
Role play: They're a group of drag queens who travel from Davao City to Cagayan de Oro City in a jeepney in theThe Thank You Girls (2008). There's Bernadette (July Jimenez), Vanette (Kit Poliquit), Macario (Kim Vergara), Allyson (Gie Salonga), Paola (Pidot Villocino), and Chris (EJ Pantujan).
Diva issues: The girls are tired of losing in gay beauty pageants in Davao City, so they want to try their luck in Cagayan de Oro City. Despite the disappointments they've experienced, they're certain that they'll rule in the Cagayan de Oro City pageant since they think the contestants there are less skilled.
Hit factor: The Thank You Girls' quips alone are a riot. They're funny without having to resort to cheap tricks.
Art by Warren Espejo.
Image credits: Video 48 (Facifica Falayfay movie poster), BernardoBernardo.com (Bernardo Bernardo), Soxie Topacio's Twitter Page (Soxie Topacio), iGMA.tv (Keempee de Leon publicity photo), BlingCheese.com (Bahay Mo Ba 'To? Screen cap)Ang Pagdadalaga ni Maximo Oliveros publicity photo (Nathan Lopez), and ZsaZsa Zaturnnah Ze Moveeh publicity photo (Rustom Padilla).
ADVERTISEMENT - CONTINUE READING BELOW
Share this story with your friends!
---
Help us make Spot.ph better!
Take the short survey
Load More Stories