MOVIE REVIEW: The Mortal Instruments: City of Bones
It's not brain surgery. But it's fun.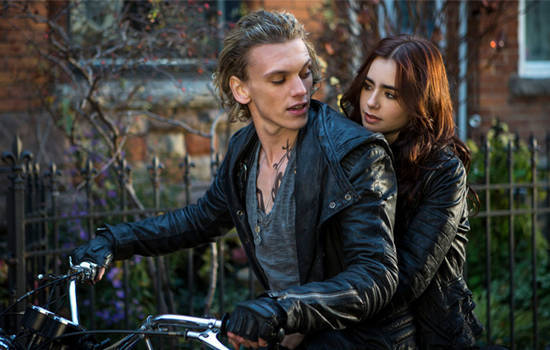 Leather, rinse, repeat
(SPOT.ph) There's a Twilight comparison here somewhere but that would be an insult to The Mortal Instruments. They're both based on young adult fantasy books but while the two have their fair share of men with angular faces looking broody, Clary (Lily Collins) has something that Bella lacks: expressions.
Clary and her attention-grabbing eyebrows get thrown into a world of tattooing, goth clothing, and superpowers after her mother, Jocelyn (Lena Headey), is attacked by men in modest bondage gear. She meets a naturally blonde (he wants you to know that) Shadow Hunter (Jamie Campbell Bower) and this pisses off her token human male best friend (Robert Sheehan).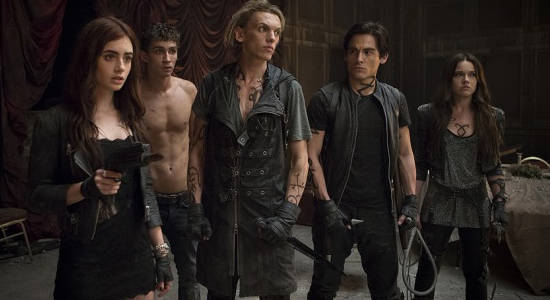 Black is the new...black
The Mortal Instruments has a reasonably simple problem for the protagonist: find mommy. The things that happen before that conflict gets resolved feels like a parade where there are jugglers, firebreathers, grotesque people, elephants, et cetera. There's so much to look at and it feels frustrating not to be able to focus on one thing but it's a clever ploy to mask the fact that there's really nothing to see.
ADVERTISEMENT - CONTINUE READING BELOW
It's a bit hollow but what it lacks in substance, it makes up for in punches, costumes, and a creepy demon-child in the middle of the road. Listen to the wisecracks in the scenes and admire the fact that it features gay youth. If you keep your expectations to a minimum, this movie will do its job entertaining you.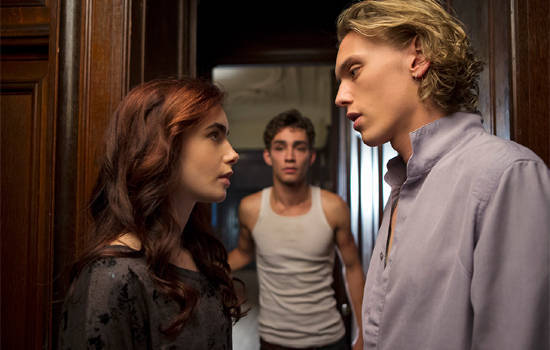 CONTINUE READING BELOW
Recommended Videos
The Mortal Geometry: Love Triangle
As an actress, Lily Collins makes the otherwise annoying Clary likeable. Aside from some ridiculous conflicts and the instances when characters are just laughably dense, The Mortal Instruments plays like a weak episode of Buffy the Vampire Slayer.
The movie is a witch's cauldron with everything in it but an actual eye of newt (and zombies). It has secret identities, an invisible Hogwarts-like castle in New York, vampires, werewolves, angels, demons, witches, warlocks, weapons from Van Helsing, costumes from Underworld, a variety of English accents, and Lane Pryce (Jared Harris) from Mad Men. It's fun stuff and there's really nothing that you won't like in this film-with the right mindset. Don't take it too seriously and let it (unintentionally?) make you laugh.
ADVERTISEMENT - CONTINUE READING BELOW
Rating: 3 out of 5 spots •••
Share this story with your friends!
---
Help us make Spot.ph better!
Take the short survey
Load More Stories