Fake It Like You Know It: What's all the fuss about One Direction?
Who are those boys, and why are girls going crazy over them? (Stay away if the words "one" and "direction" cause uncontrollable, involuntary eye-rolling.)
(SPOT.ph) If you haven't been keeping up with boy bands over the past few years (read Top 10 Boy Band Songs We Can't Get Out of Our Heads for a fun refresher) you're probably scratching your head and wondering about this One Direction thing that a lot of young girls are squealing about these days. They're the Backstreet Boys/'N Sync (depending on your allegiance) of the younger generation. And their movie comes out in theaters today. So even if you're not wondering about One Direction, we'll tell you about them anyway.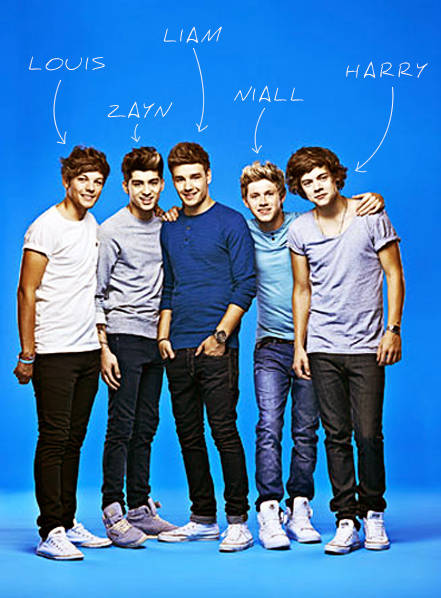 1. The British/Irish boy band is made up of Harry Styles (the curly-haired one who the One Direction Tumblr fandom likes to refer to as a cupcake princess), Liam Payne (the one with the luscious lips; also known as Daddy Direction), Louis Tomlinson (the sassy one), Niall Horan (Irish Baby Spice--come on, we know you're thinking it too), and Zayn Malik (the dark-haired, intense-looking one).
ADVERTISEMENT - CONTINUE READING BELOW
2. One Direction (or 1D in short) has been around for three years now, getting their start on the UK's The X Factor, which they didn't win. Apparently, Harry thought that as a group, they can succeed by going in one direction. And that's the epic origin story of their name.
3. They're not 12-year-old kids, despite pictures from 2010 that suggest otherwise. Today, most of them are scruffy and heavily tattooed.
4. They don't dance, at least not the choreographed sequences commonly associated with boy bands. Instead, they do, well, stuff like this: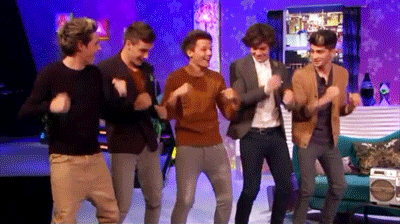 CONTINUE READING BELOW
Recommended Videos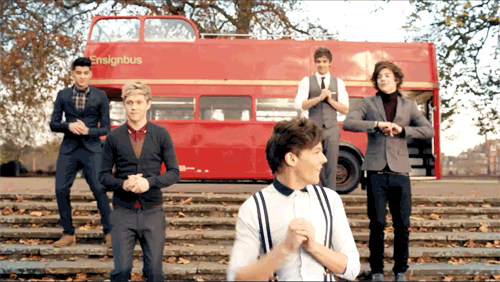 ADVERTISEMENT - CONTINUE READING BELOW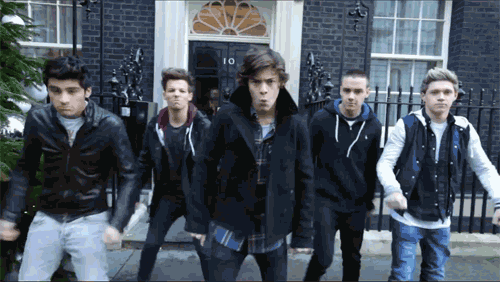 5. A lot of fans love shipping the boys with one another and creating nicknames like Narry, Zarry, Zouis, Lirry, depending on who they're shipping. The most famous is Larry Stylinson. This is a polarizing subject among Directioners (One Direction fans, in other words), as there are those who are convinced that Harry and Louis are actually TOGETHER together. Why should this interest you? As a semi-knowledgeable boy band fan, you know that there's inevitably one gay member of the group; think Stephen Gately, Lance Bass, and Mark Feehily (and we know we don't have to mention which boy band each one is from). Whether or not there's one or two closeted guys in One Direction is a secret that will be revealed perhaps in about 10 years.
What to say to sound like you're knowledgeable about 1D
●     "I hope no one smacks Harry's groin again." This is in reference to the shoe thrown at Harry during one of their concerts, hitting him straight in the groin, and all the number of times his bandmates smacked him in that spot intentionally or not.
ADVERTISEMENT - CONTINUE READING BELOW
●     "I wonder if the Philippines will be part of their 'Where We Are' stadium tour next year. Do we even have a venue for that kind of concert?"
●     "That's amazing, Zayn and his girlfriend Perrie are engaged." Perfect if you want to make Zayn girls either cry or get really mad.
●     "Did Zayn/Harry/Louis/Liam get a tattoo again?! I hope Niall never gets one!"
●     "Have you seen their perfume commercial? These guys never take anything seriously."
●     "Aww, poor babies, management makes them work so hard."
●     "Their videos keep getting better and funnier. Have you seen the one for 'Best Song Ever'? Hilarious!"
Save this article and then share your newfound knowledge randomly during any conversation. Expect younger people to either be happy that you're into 1D or think that you're creepy. Your peers, on the other hand, may judge you hard, or, well, you may even find a secret Directioner among them. Stranger things have happened.
Photos courtesy of Ivory Music
Share this story with your friends!
---
Help us make Spot.ph better!
Take the short survey
Load More Stories