Best in Show: Rihanna
She found mad crowd love in a not-so-hopeless place.
(SPOT.ph) Pop the RiRi discography on a party playlist, and whatever your mood, you've probably got all the bases covered: street-party reggaethon, a night out at the club, or rain-soaked senti ballad drama...it's all there for you, a 10 on a scale of one to 10. A Rihanna concert is the same-but taken up to eleven.
Rihanna showed off all three sides in the one-night only Manila stopover of her Diamond world tour, moving from song to song in a quick medley-like succession. Read on for all the neat stuff that made this concert shine bright! You know, like, um, a diamond?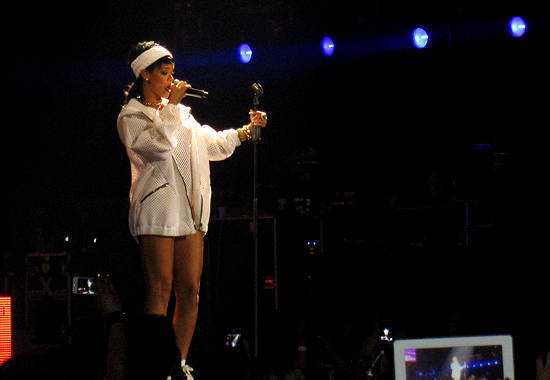 Her versatile costume
No big-time costume changes for this girl. In just a knitted white hip-hop number, she tore through the entire set. It proved to be remarkably versatile, though. Loose baggy shorts and head band for the dance-y numbers-but when it's time to go glam, all she needs to do is strip down to the one-piece tangga below.
ADVERTISEMENT - CONTINUE READING BELOW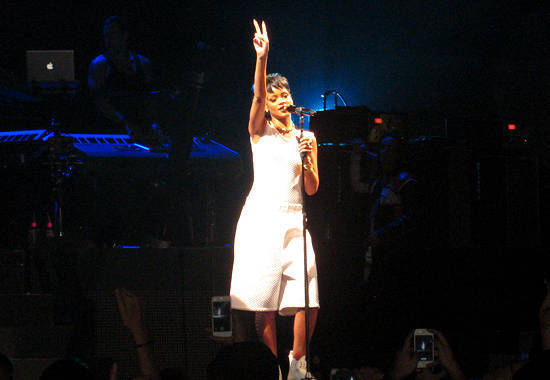 CONTINUE READING BELOW
Recommended Videos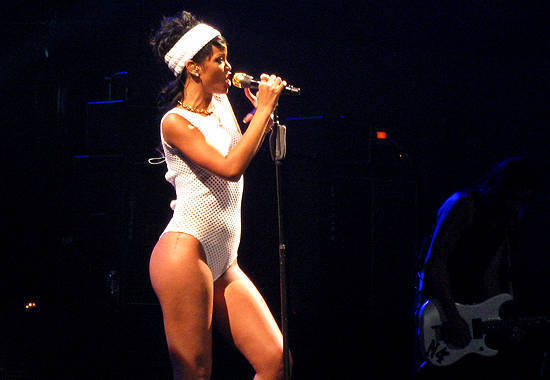 Her butt
Which she makes extensive use of, all throughout the show. It oscillates in "Talk That Talk!" It twerks on "Pour It Up!" It pops and locks on the slinky, slinky "Numb!" It shakes on "You Da One" and "All of the Lights!" It teases, every time she walks backward and exits into the backstage!
ADVERTISEMENT - CONTINUE READING BELOW
Her down-home choreo
Not for Rihanna are elaborate dance numbers worthy of an EB babe. She keeps it simple: jerks and twerks, a little UMD scissor with the legs, then a smooth finish with an ass jiggle. She leaves the heavy-duty lifting to her back-up dancers. We like how simple she keeps it on "Rude Boy"-she just sits on the monitors and talks into the mic.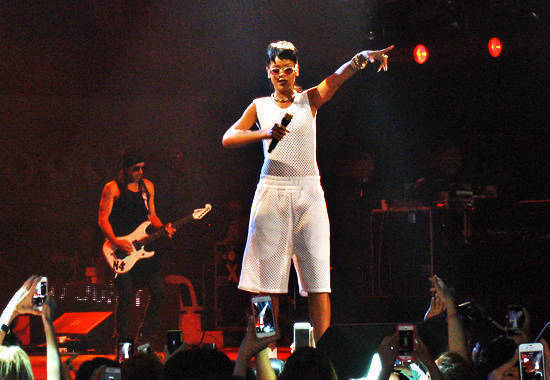 The pyrotechnics
Graphics displayed on the screen behind her set the mood and mark transitions: a "Wanted by the FBI" rap sheet for "Man Down," blood splatters and movie murder scenes for "Rockstar 101." Her best stage props, though, were the pyrotechnics, which first exploded as she belted out the chorus for "What Now," and gouts of fire fountained above her. It was a definite goosebumps moment.
That dude with the keytar
At the end of the powerful "What Now?", midway through the concert, the keyboardist took center stage in a tight black wifebeater and lets it rip, for a synth-flavored segue into "Take a Bow."
ADVERTISEMENT - CONTINUE READING BELOW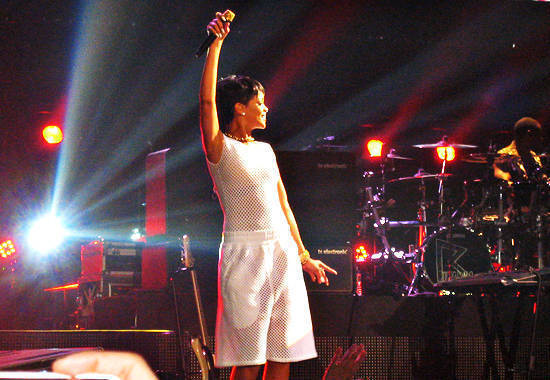 The sing-along moments
Because her songs have been all over the airwaves for the last five years or so, it was impossible not to sing along. "Umbrella"? "Take a Bow"? The whole arena pitched in.
Her facial expressions
Emoting like a good girl gone bad, Rihanna sells her downbeat songs with pure facial expression. "Don't tell me you're SORRY when you're not," she sings, growling out "SORRY" like a caged tiger. Her voice shivers and breaks on "Hate That I Love You," and on "Stay," the veins pop out on her neck and she claws the air as she hits the chorus.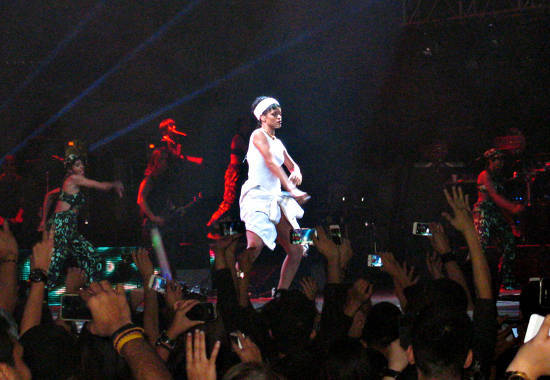 ADVERTISEMENT - CONTINUE READING BELOW
That time when the arena turned into a dance party
From the moment she launched into club staple "We Found Love," the whole place turned into one big dance party, with song after song of throbbing feel-good clubbiness. "We Found Love" into "S&M" into "Only Girl (in the World)" into "Please Don't Stop the Music"...the shake-that-ass vibes just kept on coming. To finish the whole concert off, we got-what else? -"Diamonds." Shine bright, girl. Shine bright.
Share this story with your friends!
---
Help us make Spot.ph better!
Take the short survey
Load More Stories