Top 10 Most Suggestive Songs
Has a song ever made you think twice? These probably will.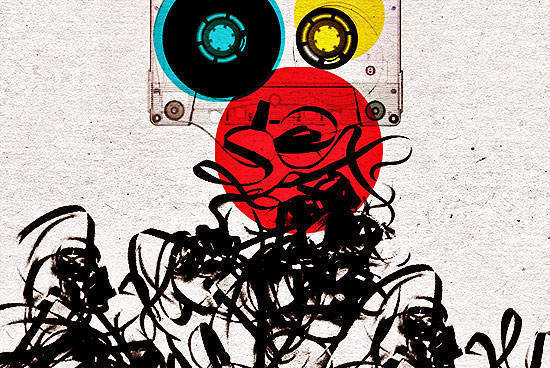 (SPOT.ph) We all have been, at one point, betrayed by a favorite song, and catchy melodies and seemingly innocent lyrics are the usual suspects. How many young girls relentlessly sang to Spice Girls' "2 Become 1" and Britney Spears' "Hit Me Baby One More Time" only to realize later on that these songs are not as sweet and wholesome as they seem? The lyrics can be a dead giveaway if you just take a careful listen, but there are sneakier tracks with sexual undertones that are trickier to detect. We list the Top 10 Most Suggestive Songs you might not have thought are about sex. Which ones are your guilty pleasures?
10. "C'est La Vie" by B*Witched
Gotta let me in, hey, hey, hey
Let the fun begin, hey
I'm the wolf today, hey, hey, hey
I'll huff, I'll puff, I'll huff, I'll puff, I'll blow you away
ADVERTISEMENT - CONTINUE READING BELOW
Don't let the cheery pop beats and sweet-sounding vocals fool you. This is one highly suggestive track that gave many kids LSS when it was released in the late '90s. Listen closely this time and hear sexual references in almost every line.
9. "Spaghetti" by the Sexbomb Girls
Spaghetting pababa, pababa nang pababa
Spaghetting pataas, pataas nang pataas...
Igiling pababa, igiling pataas
Tunawin ang taba para ito ay lumabas
At first listen, "Spaghetti" seems like a typical song for having brainless fun, the kind that gets overplayed in parties paired with its popularized dance moves. If you actually take time to think about it, though, the track has some kinky hints-from the signature Sexbomb "Aw!" to all the gyrating.
8. "Glad You Came" by The Wanted
Can you spend a little time
Time is slipping away
Away from us so stay
Stay with me I can make
Make you glad you came
"Glad You Came" is practically a club anthem, what with lyrics about having more drinks and beats that are too dance-y to resist. There's more to this, though, as the boys of The Wanted emphasize how glad they are that you came. Who wouldn't be?
7. "Summer of '69" by Bryan Adams
Those were the best days of my life
Back in the summer of '69
It was the summer of '69
Me and my baby in '69
ADVERTISEMENT - CONTINUE READING BELOW
For many years, people believed that Bryan Adams was paying homage to the great days of 1969. After its release in 1985, "Summer of '69'" became a massive hit and a staple tune at weddings and prom nights. The artist himself admitted, however, that the song is about "making love in the summertime...using '69 as a sexual reference."
6. "Get Me" by MYMP
So come on and get me, get me, get me
Baby I'm yours, come on and get me
You'll never be lonely, lonely, lonely
So baby come on and get me
This cutesy, local ditty is really a tease in disguise. The lyrics are a mix of obsessive tendencies, bipolarity, and flirtation-the makings of one twisted relationship.
5. "Genie In A Bottle" by Christina Aguilera
If you want to be with me
Baby there's a price to pay
I'm a genie in a bottle
You gotta rub me the right way
In this '90s pop hit, Christina Aguilera proves she means business. She's not your typical genie willing to grant your wishes just like that. As she reiterates throughout the song, you have to make it worth her while.
4. "Bulaklak" by the Viva Hot Babes
Ang bango-bango, ang bango-bango
Ang bango-bango ng bulaklak
'Pag inaamoy, 'pag inaamoy
'Pag inaamoy anong sarap
Not a single line in this song is without sexual undertones and yet, technically, the lyrics are "safe." Here, the sultry Viva Hot Babes educate listeners about the various types of bulaklak. Need we say more?
ADVERTISEMENT - CONTINUE READING BELOW
3. "Up All Night" by One Direction
DJ got the floor to shake, the floor to shake
People going all the way...
I wanna stay up all night
And do it all with you
The One Direction boys might not be as wholesome as you think. In this formulaic yet catchy (you have to admit) party anthem, the boys are singing about "people going all the way" and wanting to do it with everyone. Silly as it may sound, some people actually take this seriously.
2. "Tikman" by Eraserheads
Kailangang muling makamit ang tamis
Sa aking mga labi
Halika't tikman ang langit
Yes, this could very well be a song about being young and carefree and getting completely and utterly wasted, but there's another possibility here. In "Tikman," the legendary Pinoy rock band seems to be struggling to satisfy another rather sinful craving.
1. "Like A Prayer" by Madonna
When you call my name it's like a little prayer
I'm down on my knees, I wanna take you there
Nothing says sexual innuendo more than this Madonna hit. The religious references and gospel background vocals may sound innocent, but listen closely to the lyrics, and you'll find that the Queen of Pop is singing about (and praying for) a different kind of heaven.
Art by Warren Espejo
Load More Stories