Quark Henares' Top 10 Scariest Pinoy Films of All Time
What scares filmmaker Quark Henares? Peek into his personal selection of flicks to fear.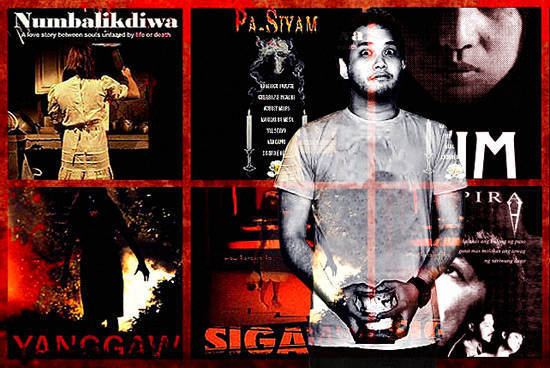 (SPOT.ph) When you've got history and folklore as rich as ours, it's inevitable for local cinema to be teeming with classics like Halimaw sa Banga, Tiyanak, and the Shake Rattle and Roll series.
Which local movie gave you goosebumps? SPOT.ph grilled indie filmmaker Quark Henares for his top 10 list of scariest Filipino movies of all time. While he claims he's no expert on the genre, we wanted to know what scares this film buff. Find out who has Quark's vote for best tao-to-aswang transformation, why Anak ni Zuma gave him nightmares, and which Pinay actress makes the hottest ghost in the world.
This article was originally published on October 25, 2010.
Listed in no particular order:
1. Itim (1976)
The Story: The film tells the story of a girl who dies tragically and becomes a ghost. Of course, she comes back to haunt the living by, among other things, causing her sister Teresa (Charo Santos) to sleepwalk. Just how bad is the sleepwalking? The poor girl usually ends up in another town. The Catholic imagery used in film that ups the creepy factor. This Mike de Leon film debut was called a cinematographic masterpiece and is also known for its haunting musical score.
ADVERTISEMENT - CONTINUE READING BELOW
Quark says: "Horrific without being too explicit. Watch out for the scene with the multiple Jesus statues. One of the most disturbing in Philippine cinema."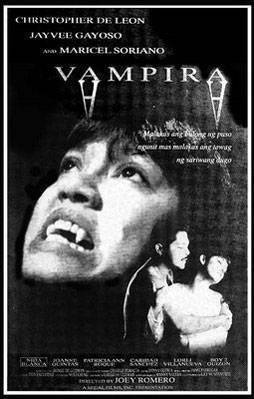 2. Vampira (1994)
The Story: Long before the Bella-Edward phenomenon ever existed, Paz (Maricel Soriano) and Arman (Christopher de Leon) were the "it" vampire-and-human couple of the 90s. And while their story isn't nearly as romantic as the Twilight series, the plot, like most vampire flicks, is similar: they fall in love... but unlike Bella, Christopher didn't know he married a bloodsucker, and he's not too thrilled about it. (Basketball player Jayvee Gayoso plays Paz's constantly enraged vampire kuya.)
ADVERTISEMENT - CONTINUE READING BELOW
Quark says: "Full of vampire versus vampire action! Really fun and cool Maricel vampire movie."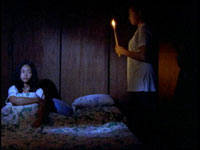 3. Bakasyon (2004)
The Story: Raya Martin's award-winning short film Bakasyon is about a young girl who goes to the province to take care of her grandma, where she discovers strange and mysterious things about her lola's identity. The 15-minute film won the Ishmael Bernal Award for Young Cinema at the Cinemanila in 2004.
ADVERTISEMENT - CONTINUE READING BELOW
Quark says: "Very quiet, subtle horror. Very under-your-skin, and intelligent. And disturbing."
4. Sigaw (2004)
The Story: There's no getting over that scene where Richard Gutierrez is backed into a corner by a little girl crawling rapidly towards him, Sadako-style (The Ring). Sigaw's plot revolves around a creepy apartment building where Richard Guttierez, Jomari Yllana, and Angel Locsin are neighbors haunted by the ghost of an abused woman. There's a lot of crying and screaming, a nice twist in the end, and it leaves a lasting realization that little girls are just creepy.
Quark says: "A lot of fun. Iza Calzado is the hottest ghost in the world!"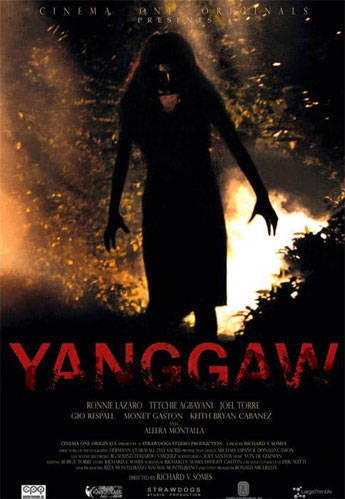 ADVERTISEMENT - CONTINUE READING BELOW
5. Yanggaw (2008)
The Story: Nothing is as classic in Pinoy horror films as the aswang, and Yanggaw did us proud. The title translates to an Ilonggo term for "new witch" or aswang. A farmer's daughter comes home sick one day and wakes up with dirty feet and bloody hands. Turns out, she has been possessed by an evil spirit and is slowly becoming an aswang. Chills!
Quark says: "One of the best going-through-the-process-of-turning-into-an-aswang [played by Aleera Montalla] ever. Really strong performance by the cast."
ADVERTISEMENT - CONTINUE READING BELOW
The story: When a bunch of siblings follow the Filipino tradition of "pa-siyam" (nine days of prayer following a loved one's demise) after their mother's death, weird and unexplainable things start happening to the family. With the help of an ispiritista, they soon learn their mom's death was not the accident they thought it was.
Quark says: "It might be hard getting over Roderick's playing a straight man for one,  but also a very well-crafted and smart horror film. Disturbing mostly because of the dead mom that pops up."
7. Anak ni Zuma (1987)
The story: Based on one of the longest-running comics in Philippine history, Anak ni Zuma tells the story of Galema, daughter of her immortal father Zuma and a mortal woman. The film adaptation, which was a sequel to the 1985 "Zuma," follows Galema's quest to end her evil father's killing spree.
Quark says: "I have bad memories of this bald, half-naked guy. It freaked me out as a kid. Made me have a hard time sleeping!"
ADVERTISEMENT - CONTINUE READING BELOW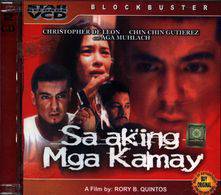 8. Sa Aking mga Kamay (1996)

The story: Aga Muhlach strays from his usual boy-next-door roles to play a handsome serial killer who targets unfaithful wives.
Quark Says: "Not a horror film with monsters but Aga Muhlach's turn as a serial killer in this Rory Quintos thriller was a really great performance."
ADVERTISEMENT - CONTINUE READING BELOW
9. Patayin Mo sa Sindak si Barbara (1974)
The story: Barbara (Susan Roces) is tormented by the ghost of her younger sister Ruth (Rossana Ortiz), who committed suicide out of jealousy. At the heart of the plot is a twisted love triangle involving the two sisters and Ruth's husband Nick, who is in love with Barbara. This classic saw a remake in 1995 and a spin off series on TV, but none were ever as scary as the original.   

Quark says: "I have not seen this film but I know readers will react violently if they don't see this on the list!"
10. Numbalikdiwa (2006)
The story: A film about ancient cult practices,  Numbalikdiwa is a macabre ritual where people eat the dead as a way of becoming immortal. After ingesting their meat and bones, the identity of the dead person takes over the life of whoever ate him.
ADVERTISEMENT - CONTINUE READING BELOW
Quark says: "Brilliant! [This is] Bobby Bonifacio's, my former student, stunning debut. The most surprising and shocking thing is that it all came from Bobby's imagination."
Art by Warren Espejo, movie posters from publicity releases of their respective studios.
CONTINUE READING BELOW
Recommended Videos
Share this story with your friends!
---
Help us make Spot.ph better!
Take the short survey
Load More Stories