10 Crazy Celebrity May-December Romances
Age is only a number, according to these folks.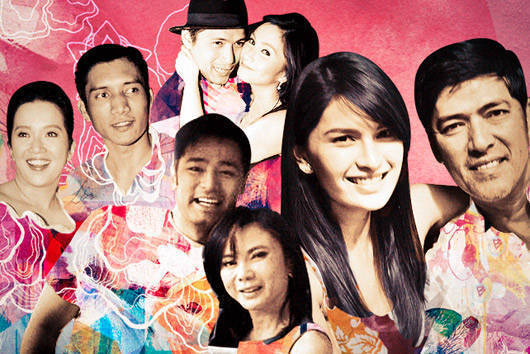 (SPOT.ph) Consult any Barbara Cartland novel and you'll remember a time when a 40-year-old man asking for the hand of an 18-year-old girl was only proper. Only gentlemen with established incomes could even consider marriage and ladies look at a man's capability to feed their impending family before accepting a proposal. Only recently, headlines buzzed over a controversial tradition in Yemen where pre-pubescent girls are set up with middle-aged men. But this isn't the 17th Century, there's a shortage on good gentlemen, and some taboos are still taboo.
So, when Freddie Aguilar came out declaring his love for a 16-year-old girl, eyebrows were raised, tongues were wagged, and charges were filed. The 44-year gap (which, by the way, is the age of stars like Mark Wahlberg, Jon Hamm, and Niño Muhlach) isn't something one can easily overlook, after all between them is a middle-aged person for crying out loud! The recent controversy had us reminiscing about other high-profile May-December romances in show business. We picked the 10 that made us swoon and cringe the most.
SPOT.ph defines a May-December relationship by its technical qualification of having 11 years or more between the couple.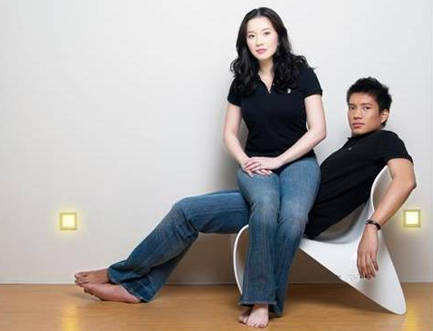 ADVERTISEMENT - CONTINUE READING BELOW
James Yap (b. 1982) and Kris Aquino (b. 1971)
Gap: 11 years
Before James and Kris became nominees for messiest separation of the decade, they were once lovebirds who had the world at their feet-she, the highly successful actress-host-endorser, and he, the bigshot cager. According to a PEP.ph article, the two met on February 6, 2005, and after a whirlwind courtship, James proposed on May 4 of the same year. It must've been true love at the time because the usually vivacious talk show host kept mum about her personal life for a change. It was a year later when Kris revealed that she had been married since July 10, 2005.
CONTINUE READING BELOW
Recommended Videos
The couple's bliss was marred by one major ripple that turned out to be a tidal wave, as Kris let on after their official separation in 2013. James' apparent affair with a certain "Hope" while Kris was pregnant with their first son together, Baby James (now known as Bimby). Though they seemed to have soldiered on, Kris admitted that she never got over the infidelity and that it snowballed into bigger issues in their relationship.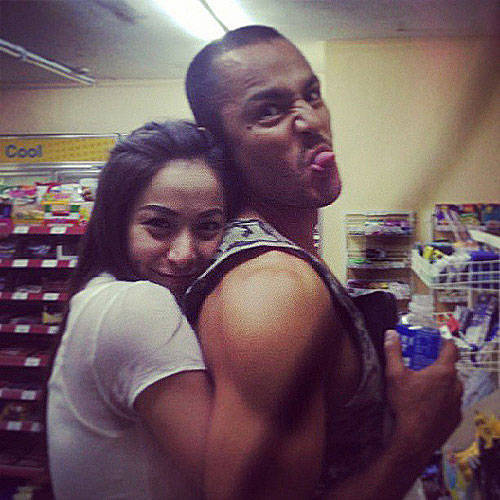 ADVERTISEMENT - CONTINUE READING BELOW
Photo from Derek Ramsay's Instagram
Derek Ramsay (b. 1976) and Cristine Reyes (b. 1989)
Gap: 13 years
Derek's hotness transcends generations so it comes as a revelation to learn that this beefcake is pushing 40. Meanwhile, Cristine's 10-year tenure in showbiz (starting with StarStruck in 2003) makes us forget that she's only 25 years young. Nothing spells maturity than rechristening yourselves King and Queen Ramsay. On top of the age gap though, it came as a bigger surprise when these two fell in love a year after their steamy on-screen romance in No Other Woman. Even more shocking? Their relationship lasted less one month after their "coronation."
Robin apologizing to Mariel on set
Robin Padilla (b. 1969) and Mariel Rodriguez (b. 1984)
Gap: 15 years
There's nothing like a whirlwind romance to start a successful marriage. Fresh after a breakup with Zanjoe Marudo early in 2010, Mariel met Robin in May when he substituted for Willie Revillame in Wowowee, a show she co-hosts. On August 7, 2010, Padilla declared his love with a P1.2-million diamond ring and a month later, on September 13, they got married in Baguio-twice.
But it wasn't happily ever after. Early this year, Mariel reportedly removed her wedding ring and planned to move out after a bout of jealousy over her husband's love scenes with Kris Aquino in the soap opera Kailangan Ko'y Ikaw. She also posted cryptic messages on her Instagram account. Robin apologized in a big way by appearing on the show, asking for forgiveness live, and presenting his wife with her ring, which she happily accepted.
ADVERTISEMENT - CONTINUE READING BELOW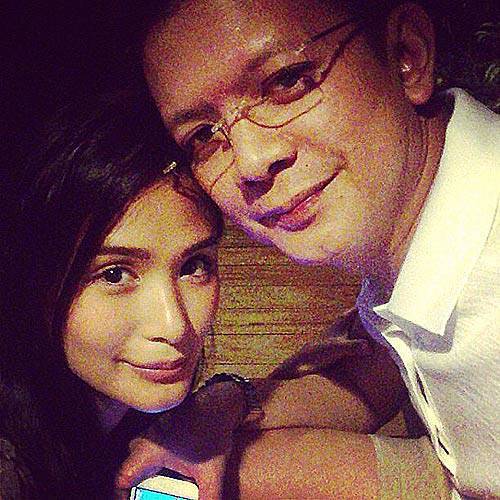 Photo from Heart Evangelista's Instagram page
Chiz Escudero (b. 1969) and Heart Evangelista (b. 1985)
Gap: 16 years
Some celebrity PDAs make us swoon, but there's something about this politician and actress' romance that sometimes-just sometimes-makes us wrinkle our nose. Maybe because a middle-aged senator acting all lovey-dovey on social media isn't something we're accustomed to seeing. The couple met through the machinations of Sen. Miriam Defensor Santiago who is also Heart's BFF. In our interview with Sen. Miriam, she said Heart needed a man who could take care of her. Heart, whose roster of ex-boyfriends includes hotties like John Prats, Jericho Rosales, and Daniel Matsunaga, doesn't seem to be one who'll fall for daddy types. Nonetheless, she defended her new beau from her family when they surmised that he was after their daughter's money.
They say it's amore, so we might as well believe them. If they have Sen. Miriam's blessing, who are we to complain? Our only question is: who's taking all those photos of the coosome twosome?
ADVERTISEMENT - CONTINUE READING BELOW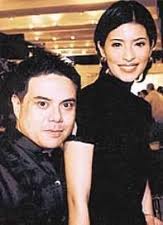 Jules Ledesma (b. 1961) and Assunta de Rossi (b. 1981)
Gap: 20 years
This low-profile couple hasn't been making headlines since their newsmaking wedding in 2002 when Assunta was 19 and Jules, 41. The union was marred by controversy as the bride's family disapproved of her much older lover. However, two years later, Assunta reconciled with her sister and parents, and the De Rossis showed complete attendance during the belated church wedding. Despite being shaken by controversies such as finances (the couple donated 60% of their wealth to their employees; Assunta reportedly doesn't have her "own" money), kidnapping (Jules' children from a former marriage), physical abuse (groundless, according to Assunta), and fertility issues (they don't have children of their own), the couple has been together for over 10 years. Take that, skeptics!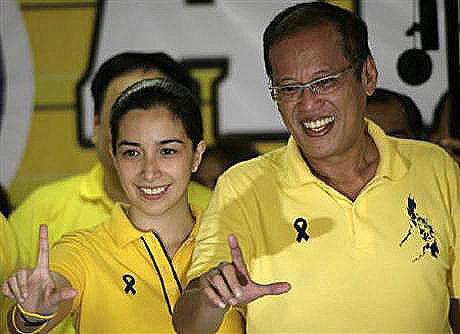 ADVERTISEMENT - CONTINUE READING BELOW
Pres. Noynoy Aquino (b. 1960) Shalani Soledad (b. 1980)
Gap: 20 years
The story of our bachelor president and the women who could've been First Lady. Shalani was by P-Noy's side during the grueling campaign period, but their joint victory didn't guarantee a lasting romance. After over a year of dating, the duo broke up at the restaurant where they had their first date. Isn't that just poetic? The couple remained mum about details, but has maintained that no third party was involved.
Incidentally, Shalani's hubby, Rep. Roman Romulo (b. 1967), is 13 years her senior. She was also rumored to have dated TV co-host Willie Revillame (b. 1961) who is 19 years older than her. P-Noy, for his part, has been linked to Trish Roque (b. 1988), Liz Uy (b. 1982), and Grace Lee (b. 1982).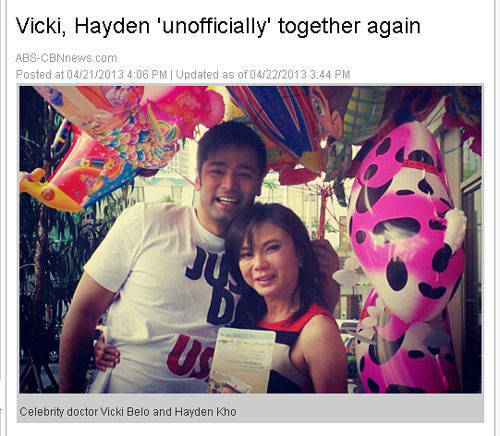 Screencap from ABS-CBNnew.com
Hayden Kho (b. 1980) and Vicki Belo (b. 1956)
Gap: 24 years
ADVERTISEMENT - CONTINUE READING BELOW
So are they on again or off again? The relationship that has us perpetually guessing is doctor tandem Hayden and Vicki. They put a stamp on nasty allegations by putting up a solid and private front amid media scrutiny for five long  years-that is, until lewd videos of Hayden with different females leaked online. The couple broke up (Hayden reportedly had a meltdown caused by his broken heart) only to be reunited again after a year. Hayden, whose medical license was then suspended and eventually revoked, resurfaced as a perfumer, model, and actor, with his sweetie standing by him in his new endeavors. They broke up again and made up again, and again, and again. Currently, the couple is said to have split permanently, but they have been seen together on more than one occasion.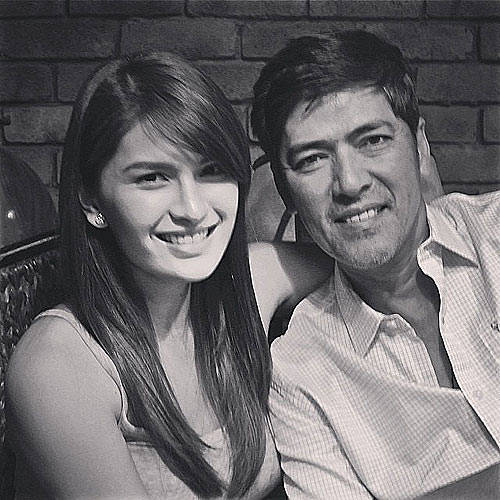 Photo from Pauleen Luna's Instagram
Vic Sotto (b. 1954) and Pauleen Luna (b. 1988)
Gap: 34 years
ADVERTISEMENT - CONTINUE READING BELOW
This funnyman is a stud and the fact that his face hasn't changed much since the '70s makes us forget that he's pushing 60. It's when you think about it that his relationship with starlet Pauleen Luna becomes disturbing. At 25, Luna is the same age as Vic's youngest child, Paulina-the similarities in the name is too much of a freaky coincidence. The pair met in 1995 (she was seven) when she joined Little Miss Philippines, a segment in Eat Bulaga hosted by Vic. Thankfully, no sparks flew between the two of them then. Pauleen and Kristine Hermosa (wife of Vic's son, Oyo) also had a past conflict when Kristine's then-boyfriend, Diether, reportedly had a thing for the young actress.
Despite the negative reaction, the two have remained steadfast in their relationship. Pauleen has said that she is very happy to be with Vic and the legendary comedian has stated for the record that he supports his younger beau in her endeavors.
Prior to Pauleen, Vic dated Pia Guanio (b. 1973) for five years. She was 19 years his junior. Pauleen, who has admitted that she prefers older men because she likes "being babied and being taken good care of," was in a relationship with Rep. (then mayor) Sherwin Gatchalian (b. 1974) who was 15 years older.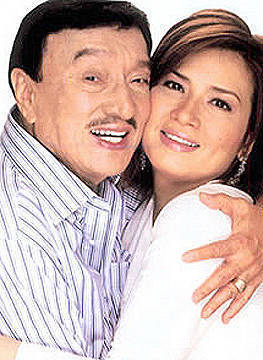 ADVERTISEMENT - CONTINUE READING BELOW
Dolphy Quizon (b. 1928) and Zsa Zsa Padilla (b. 1964)
Gap: 36 years
They proved critics wrong because this strong pair, despite the almost-four-decade gap, weathered through 23 years together until Dolphy's death in 2012. When the Comedy King finally succumbed to multiple organ failure at 83, Zsa Zsa didn't move on so quickly. She wrote a song especially for her love and dedicated her latest album to his memory. In an interview with the Philippine Star, the Divine Diva lamented: "Every day I cry. I have to cry every day just so I can get by. I find that if I cry in the morning and talk to him, it's healthier than having to sleep with a heavy heart... (I tell him) Lovey, I hope you don't mind but this is 'our time.' Whatever you are doing in heaven, just stop it, I need to feel your presence so that I'll be strong. So that I can get on with my day."
Between them they have two daughters, but Zsa Zsa has always managed to make the entire Quizon clan feel as close as any full-blooded family.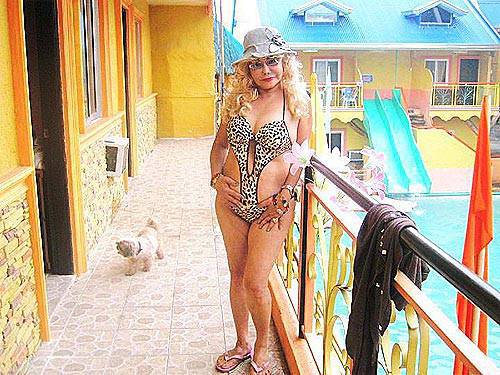 ADVERTISEMENT - CONTINUE READING BELOW
It's difficult to find a photo of Archie Mendoza, but here's Madam Auring exhibiting proof that she still has it.
Archie Mendoza (b. 1988) and Madam Auring (b. 1941)
Gap: 47 years
Madam Auring's crystal ball didn't show her the messy outcome of her relationship with her "25-year-old" boytoy, Archie Mendoza. Thirty-seven years didn't make it better, but at least it was legal. Months after they outed their love (complete with necessary PDA), it was discovered that Archie was only 15 years old! We can stop there, but it gets worse. He also revealed that the entire relationship was staged and that Madam Auring paid him during their media appearances together. Whatever, Archie. Those kisses were dead real.


Share this story with your friends!
---
Help us make Spot.ph better!
Take the short survey
Load More Stories