Unhappy Endings: 10 of the Best and Worst TV Series Finales Ever
A look back at television swan songs that soared or floundered, here and abroad.
(SPOT.ph) Some TV series go out on a high note with a fitting send-off that wraps everything up nicely and provides a satisfying conclusion. Then, there are those finales that fizzle out with ridiculous endings that leave us scratching our heads. Here's a rundown of series finales that got it right and those that were a letdown.
What are your picks for best and worst series finales? Feel free to sound off in the comments section!
WORST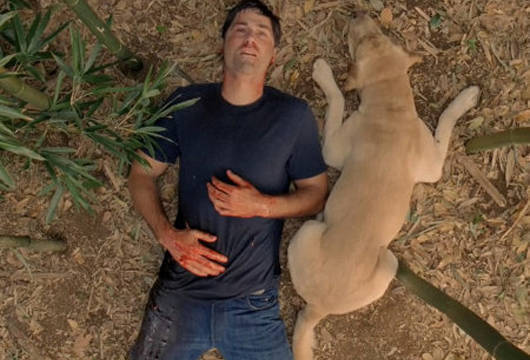 ADVERTISEMENT - CONTINUE READING BELOW
Lost ("The End," original airdate: May 23, 2012)
Fans who watched the show for six years, long after they've lost the plot, were expecting a huge payoff in the two-and-a-half-hour finale. What they got instead was a vague, quasi-religious, banal ending. Everyone died at one point or another. The island is real. There is also a mysterious sideways world, a kind of limbo where all the dead characters reunite and move on to the afterlife. What's frustrating for loyal viewers is they probably predicted this twist as early as Season 1 and the writers couldn't come up with anything more original.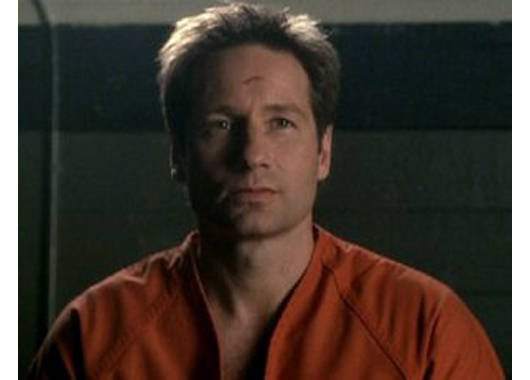 ADVERTISEMENT - CONTINUE READING BELOW
The X-Files ("The Truth," original airdate: May 19, 2002)
Fans followed The X-Files' alien mythology and conspiracy theories for nine seasons, but the disappointing ending left many questions unanswered. The finale brought back Fox Mulder (David Duchovny, who left the show a year before). Mulder is put on trial for the murder of Knowle Rohrer, who is actually a "Super Soldier" and thus cannot be killed. Found guilty, Mulder breaks out of prison with Dana Scully (Gillian Anderson). They travel to New Mexico to seek a wise man, who turns out to be the Cigarette Smoking Man holed up in a cave. The CSM is killed when gunship helicopters firebomb the entire area, but before he dies, he reveals to Mulder that...aliens will invade the Earth on December 22, 2012. And that's all the truth we are going to get.
Still, we are happy that Mulder and Scully got together in the end.
ADVERTISEMENT - CONTINUE READING BELOW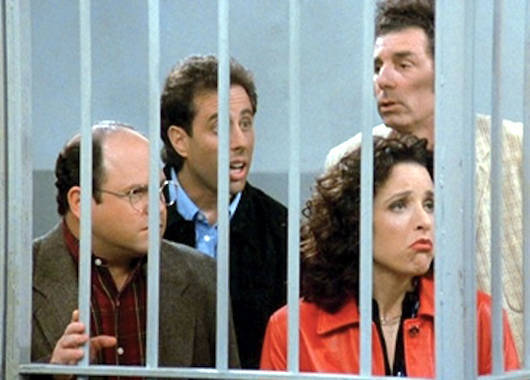 Seinfeld ("The Finale," original airdate: May 14, 1998)
For a show that prided itself on being about nothing, the Seinfeld finale made the mistake of making a point about something. Jerry (Jerry Seinfeld), Elaine (Julia Louis-Dreyfus), George (Jason Alexander) and Kramer (Michael Richards) end up in trial for failing to help the victim of a carjacking. The people they have wronged in the past, such as The Low-Talker and The Soup Nazi, are called as character witnesses against them. The four are sentenced to a year in jail. This moralizing turn is not of a piece with a show that celebrated selfishness, pettiness, and neuroses in the most brilliantly funny way. Unfortunately, the ending yielded few laughs.
ADVERTISEMENT - CONTINUE READING BELOW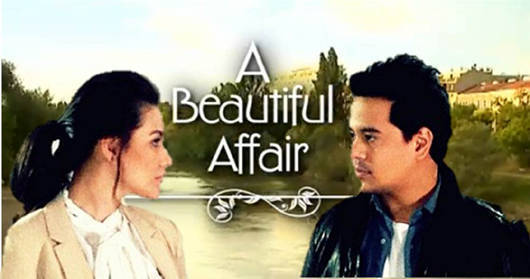 A Beautiful Affair (original airdate: January 18, 2013)
Dubbed "The Beautiful Finale," the conclusion to the highly anticipated reunion soap was mediocre at best. The series opened to high ratings, with fans eagerly eating up the sappy moments between Gen (Bea Alonzo) and Leon (John Lloyd Cruz) but as the show progressed, it felt a little too close to The Mistress, which had been released only a month prior. With only 60 episodes, A Beautiful Affair ended with some run-of-the-mill kidnapping and hostage-taking that led to the death of a minor character (Henry, played by Allan Paule), which gives way to a happy ending for the leads. Yawn. Admittedly, a lot of telenovelas end with this lukewarm formula, but this one hurts more because we have faith in the fictional love between Bea and Lloydie.
ADVERTISEMENT - CONTINUE READING BELOW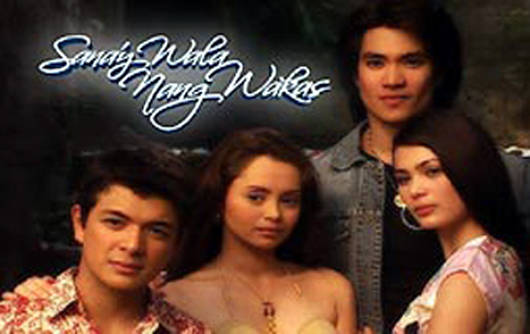 ADVERTISEMENT - CONTINUE READING BELOW
Sana'y Wala Nang Wakas (original airdate: July 9, 2004)
Should Ara (Kristine Hermosa) choose Christian (Jericho Rosales), a man who is a little too complicated to pursue, or the rich artist, Leo (Diether Ocampo), who loves her unconditionally? The Christian-Ara-Leonardo triangle held millions of people captive and this was cleverly utilized by the production team. Handing the pen to the audience, they announced that Ara's love story will be decided through text votes, and we feel happy that she's fictional because it's weird to have your love story decided by someone else. What's stranger is despite the fact that Christian "won" the competition, Leo got his happy ending with Ara, too! Both wedding "endings" were aired and we're pretty sure this caused a tear in the time-space-continuum.
BEST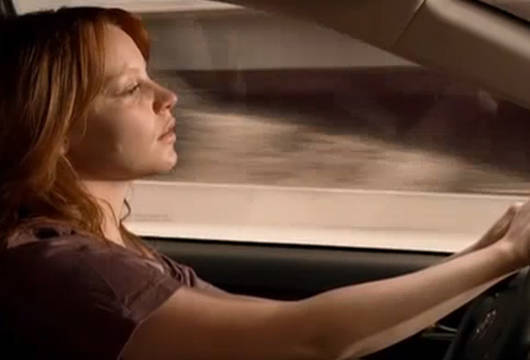 ADVERTISEMENT - CONTINUE READING BELOW
Six Feet Under ("Everyone's Waiting," original airdate: August 21, 2005)
Centered around the Fisher family who owns and runs a funeral home, Six Feet Under fully embraced the inevitability of death, beginning each episode with someone's demise. In the last few minutes of the series finale, Claire (Lauren Ambrose), the youngest Fisher, drives to New York to begin a new job. While she is driving, the scene flash-forwards to milestones in the family's lives, then cuts to the eventual death of all the characters, each death marked by the show's famous white screen epitaphs. The montage is a poignant ode to mortality, and ends with Claire looking hopefully towards the future as she begins her new life.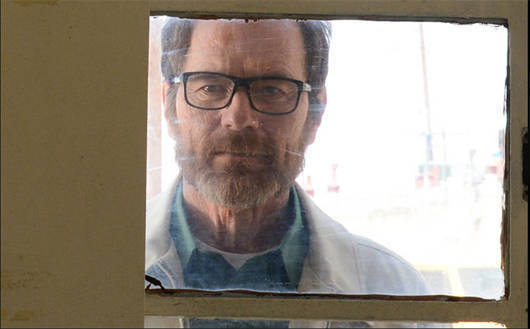 ADVERTISEMENT - CONTINUE READING BELOW
Breaking Bad ("Felina," original airdate: September 29, 2013)
The much anticipated finale expertly tied up loose ends and gave chemistry teacher-turned-meth kingpin Walter White (Bryan Cranston) his revenge and redemption. The last episode begins with Walt at his lowest point, dying and alone. Not one to go gently into that good night, Walt takes a final stand and brilliantly disposes of his enemies. He threatens Elliott and Gretchen Schwartz-the couple he blamed for stealing his research-into holding his $10 million in trust for his children. He slips poisonous ricin into Lydia's tea. He kills off the neo-Nazi gang with a machine gun-equipped trunk and saves his former protégé Jesse Pinkman (Aaron Paul) who was held captive by the gang. In between, he was able to make amends and say a bittersweet goodbye to his wife Skyler (Anna Gunn). As Walt lay dying, mortally wounded from a bullet, he has the faintest hint of a smile on his face.
ADVERTISEMENT - CONTINUE READING BELOW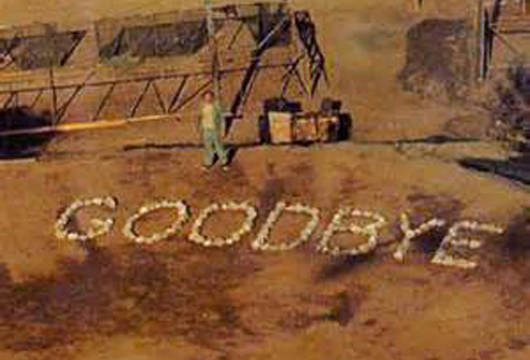 M*A*S*H ("Farewell, Goodbye and Amen," original airdate: February 28, 1983)
This long-running medical dramedy about a mobile Army surgical hospital tending to the wounded in the Korean War holds the record for most-watched television series finale of all time, with 125 million people tuning in. Mixing tragedy (Hawkeye's breakdown and the devastating reason behind it) and comedy (Klinger, who was always scheming to get out of Korea, falls in love and decides to stay), the show ended its run with a touching farewell. As Hawkeye (Alan Alda) leaves the camp on a helicopter, he sees a note his best friend B.J. (Mike Farrell) left for him: "Goodbye" spelled out with stones. It was the perfect way for the show to say goodbye.
ADVERTISEMENT - CONTINUE READING BELOW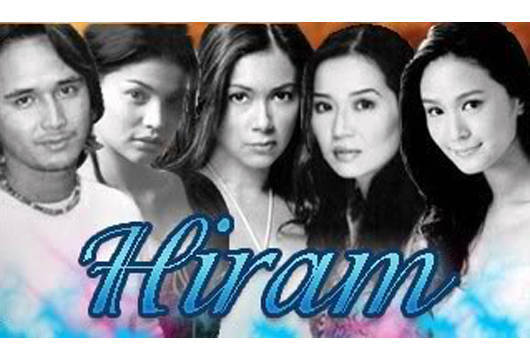 Hiram (original airdate: May 20, 2005)
First, a short synopsis: Margaret (Heart Evangelista) falls in love with a disfigured farmer, Harry (Geoff Eigenmann). Stephanie (Anne Curtis), her best friend, falls in love with the suave Andrew. It turns out Harry and Andrew are the same person: a car crash caused him to have amnesia and gave him the opportunity to start a new life, with a new face. The latter half of the series revolves around Harry-Andrew's predicament, but ultimately, it was fate that made the decision for him. The final episode showed both Margaret and Stephanie in the operating table, Margaret suffering from her heart condition and Stephanie struggling to survive a terrible accident. In the end, Stephanie offers her heart to Margaret (played by Heart, funnily enough) because she knew that Harry-Andrew's heart was really with, well, Margaret, who loved him disfigured, poor and all. Stephanie dies and Margaret wakes up from surgery loving Harry-Andrew more than ever.
ADVERTISEMENT - CONTINUE READING BELOW

The ultimate winner here is Harry-Andrew who was not only saved from a poignant, life-changing, climactic decision, but also ends up having the affections of two women in one.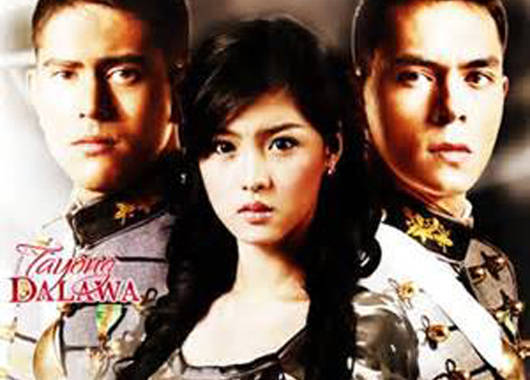 Tayong Dalawa (original airdate: September 25, 2009)
A "pair" theme resonated throughout this show's eight-month run and viewers were always kept guessing who "tayong dalawa" really referred to: the two David Garcias (Jake Cuenca and Gerald Anderson)? One of the David Garcias and leading lady Audrey King (Kim Chiu)? The two moms? The grandmother and her grandson? The primary conflict stems from the two brothers falling in love with the same girl, and while it could have easily fallen into the trap of cliches, Tayong Dalawa breaks the Filipino tradition of ending with a wedding. Audrey's sudden demise pushes the brothers to look past jealousy and competition and rekindle ties. This soap focuses on a different kind of love-that of brotherhood.
ADVERTISEMENT - CONTINUE READING BELOW

They could've ended there, but Tayong Dalawa ends with a twist: a third (fourth, if your count their father) David Garcia appearing at their doorstep.
ADVERTISEMENT - CONTINUE READING BELOW
CONTINUE READING BELOW
Recommended Videos
Share this story with your friends!
---
Help us make Spot.ph better!
Take the short survey
Load More Stories