10 Things That Happened on TV This Week
Vice Ganda mocks Arnold Clavio, Adam Lambert goes Gaga, and Cory Monteith in his last appearance on TV, plus more highlights from the small screen!
(SPOT.ph) We caught some interesting things on TV this week, from the good (The Voice Knockout Rounds) to the bad (Janet Lim Napoles pleading the fifth) to the ugly (Arnold Clavio's rude behavior).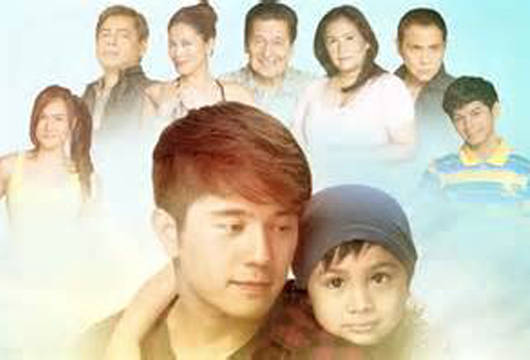 Honesto (ABS-CBN)
In its pilot week, the primetime series Honesto consistently ranked as the most-watched TV program across the country, according to data from multi-national market research group Kantar Media. The series, which focuses on the value of honesty, stars Paulo Avelino, Maricar Reyes, Joel Torre, Nonie Buencamino, Janice de Belen and Eddie Garcia. Newcomer Raikko Mateo plays the boy named Honesto.
ADVERTISEMENT - CONTINUE READING BELOW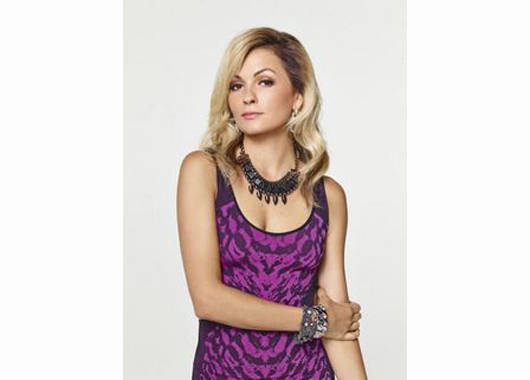 The Carrie Diaries (ETC, November 4)
Carrie Bradshaw finally meets Samantha Jones. Kim Cattrall look-alike Lindsey Gort effectively channeled the iconic character in this week's episode of The Carrie Diaries.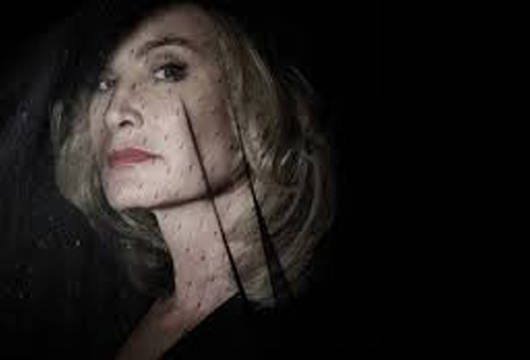 ADVERTISEMENT - CONTINUE READING BELOW
American Horror Story: Coven (Jack TV, November 4)
A lot of things happened in the third episode of the series, but we're singling out Supreme witch Fiona's (Jessica Lange) killing of her competition, Madison (Emma Roberts), in order to stay on top of the witch pecking order. A flashback shows that history repeats itself as Fiona had also murdered her former mentor (Christine Ebersole) to come into her powers and become the new Supreme. Now we wonder if Madison will rise again.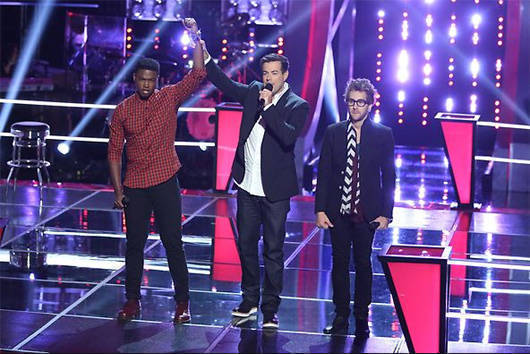 ADVERTISEMENT - CONTINUE READING BELOW
The Voice (AXN, November 4 to 5)
The pairing of Team Christina's Matthew Schuler and Will Champlin during the Knockout Rounds was a showstopper. Matthew had a big moment with Florence + the Machine's "Cosmic Love" while Will showed his vulnerable side with Bruno Mars' "When I Was Your Man." Christina Aguilera picked Matthew as the winner. Luckily, The Voice has a new twist which allows coaches to each get a steal in the Knockout Rounds and Adam Levine stole back Will (who was previously with team Adam). We agree it would have been a shame to see either of these guys go. Standing ovations all around.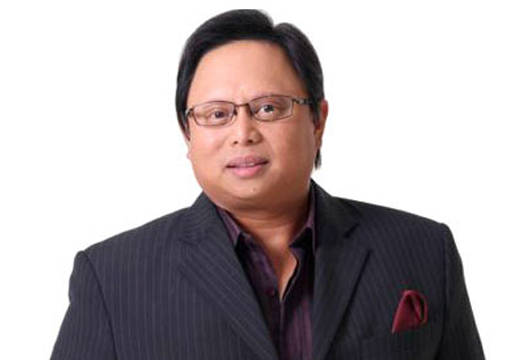 ADVERTISEMENT - CONTINUE READING BELOW
Unang Hirit (GMA, November 5)
News anchor Arnold Clavio earned the ire of netizens for displaying unprofessional behavior during his interview with Atty. Alfredo Villamor, who represented pork barrel scam mastermind Janet Lim Napoles for her serious illegal detention case. Atty. Villamor could not answer Clavio's questions regarding Napoles' upcoming Senate hearing because, as he politely stated, he was not her lawyer in the PDAF case. After failed attempts to get information, an irritated Clavio snapped, "Pang-sira ka ng araw," and ended the interview by saying "Salamat po, wala po akong nakuha sa inyo." The video went viral and made Clavio a trending topic on Twitter, with netizens displeased by his rudeness. Clavio later issued a statement asking for the public's understanding if he said anything out of line. Honestly, sometimes we prefer Arn-Arn the puppet to his real-life counterpart.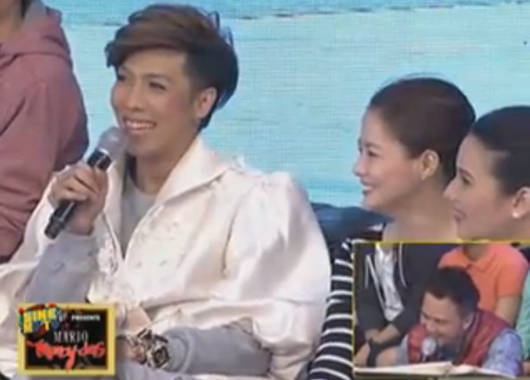 ADVERTISEMENT - CONTINUE READING BELOW
It's Showtime! (ABS-CBN, November 6)
Arnold Clavio's controversial interview was just begging for a spoof. Who better than Vice Ganda to mock him? During Showtime's "Sine Mo 'To" segment, the comedian pretended to talk to his attorney over the phone and uttered Clavio's quotable lines, which got a big laugh from the audience.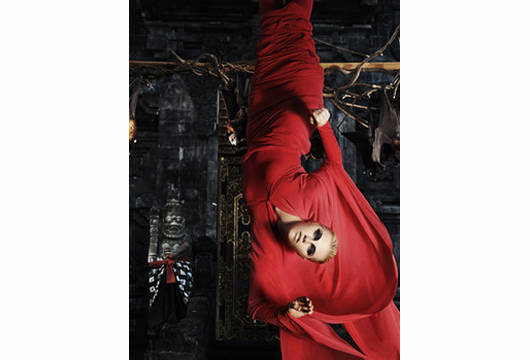 ADVERTISEMENT - CONTINUE READING BELOW
America's Next Top Model: Guys and Girls (ETC, November 6)
ANTM has had its share of weird editorials (think: the motion editorial based on Tyra Banks' novel Modelland). In this week's episode, the aspiring model contestants have a photo shoot at the "Bat Temple," where they had to smize fiercely while hanging upside down with bats. As the saying goes, you have to suffer for fashion.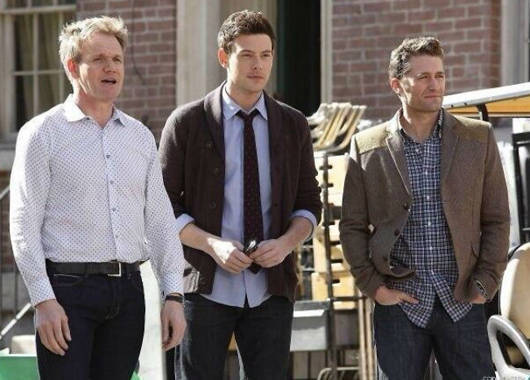 ADVERTISEMENT - CONTINUE READING BELOW
MasterChef US (Star World)
Fans of Glee's Cory Monteith got to see his last TV appearance on MasterChef US. The challenge for the home cooks was to cater lunch for the Glee crew and cast, which also included Jane Lynch, Matthew Morrison, Kevin McHale and Jenna Ushkowitz. We got to see Cory apart from his Finn character as he joked with the contestants and joined in a parade to announce the winning team. A sweet and funny guy, he will surely be missed.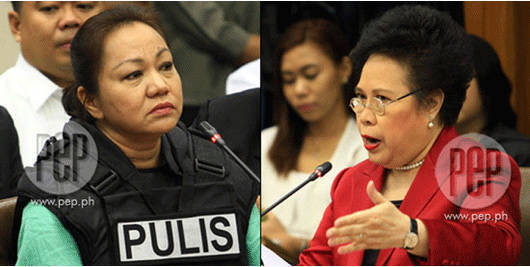 ADVERTISEMENT - CONTINUE READING BELOW
Janet Lim Napoles Senate Hearing on PDAF Scam (November 7)
Appearing in public for the first time since her surrender, a bulletproof vest-wearing Janet Lim Napoles dodged questions from the senators regarding the pork barrel scam. Often saying she didn't know or her memory failed her, and repeatedly invoking her right against self-incrimination, Napoles remained evasive in the face of details provided by BenHur Luy and other whistle blowers. Her unwillingness to answer even the most basic questions made this senate hearing an exercise in futility. However, a feisty Sen. Miriam stole the show when she had a go at Napoles.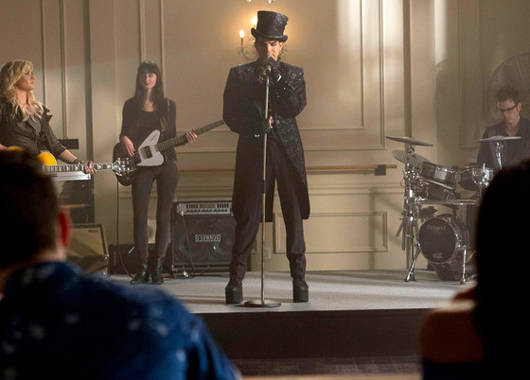 ADVERTISEMENT - CONTINUE READING BELOW
Glee (ETC, November 8)
We're psyched to see Adam Lambert guest starring in the upcoming Glee episode. Playing an eccentric character named Elliot Starchild, Glambert will be stomping around in glittery steam punk-inspired clothes and swinging from chandeliers. Oh, and he'll also perform Lady Gaga's "Marry the Night" and have a duet with Santana (Naya Rivera). Bring on the glam rock.
CONTINUE READING BELOW
Recommended Videos
Share this story with your friends!
---
Help us make Spot.ph better!
Take the short survey
Load More Stories