10 Songs for the Scorned: A Kick-Ass Anti-Valentine's Day Playlist
With songs like these, who needs a relationship?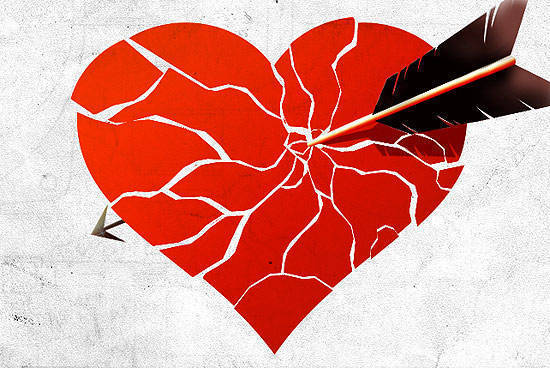 (SPOT.ph) For every blissful Valentine's playlist that will come out this February, there's sure to be a bitter one for the romantically challenged to brood to. We say, screw that. We won't just let you wallow with your weepy Adele records or screech indignantly along to Britney Spears's "Stronger" on the Day of Hearts. We'll help you feel great about being alone, about being single, and about being free of your no-good ex. Below, some tunes to feel great to.
"So What" by Pink
Best line: "So what / I am a rock star / I got my rock moves / And I don't want you tonight"
Leave it to Pink to bulldoze her way through a breakup instead of whimpering in a corner. Even just the "Na na na na na na na" parts that punctuate "So What" remind us of the kind of relentless taunting you'd hear from the playground bully. If you ever find yourself feeling fragile this February, channel Pink's high-octane girl power to shake you out of your sorry state.
"Since U Been Gone" by Kelly Clarkson
Best line: "Since U been gone / I can breathe for the first time / I'm so moving on / Yeah, yeah"

Get another dose of post-breakup power from this energetic pop jam, whose video features a messy-haired, sneaker-clad Kelly Clarkson trashing a wayward lover's apartment. Actually, just hearing Kelly hit those impossibly high notes in the chorus is a motivational exercise in itself.
ADVERTISEMENT - CONTINUE READING BELOW
"We Are Never Ever Getting Back Together" by Taylor Swift
Best line: "I just... I mean this is exhausting, you know, like, we are never getting back together. Like, ever."

Her string of failed celebrity romances notwithstanding, we're on Taylor Swift's side on this one. Who wouldn't get pissed at a guy who goes AWOL for a month because he says he needs "space"? (What?)
"(I Saw) The Sign" by Ace of Base
Best line: "I saw the sign and it opened up my mind / And I am happy now living without you / I've left you, ohh"
CONTINUE READING BELOW
Recommended Videos
Don't be too quick to judge this catchy piece of 90s cheese. Besides possessing an earworm of a melody that refuses to be forgotten no matter what decade it is, "(I Saw) The Sign" carries an uplifting message of moving on from Mr. Wrong and into a better life. Makes you dance, too.


"I Will Survive" by Cake
Best line: "I should have changed my f*cking lock / I would have made you leave your key / If I had known for just one second you'd be back to bother me"

If you must listen to Gloria Gaynor's disco anthem about moving on, do it with this dry, deadpan 90s update. Cake take small liberties with the lyrics, as in the verse above, which substitutes "stupid" with a punch of gratuitous profanity. And, despite the song's indignant tone, vocalist John McCrea delivers his lines as if he can't be bothered-which is exactly how you should feel about your ex.
ADVERTISEMENT - CONTINUE READING BELOW
"Smile" by Lily Allen
Best line: "I was so lost back then / But with a little help from my friends / I found a light in the tunnel at the end"

In this light and pretty tune, Lily Allen admits doing something most women do after a breakup: finding strength in friendship, so much so that her ex crawling back to her does nothing for her anymore. High-five, girlfriend.
"Breakin' Up" by Rilo Kiley
Best line: "Ooh, it feels good to be free"

While technically a breakup song, this track by indie rock group Rilo Kiley stands out from the tangle of tearful balladry and self-righteous ranting that scorned songwriters usually churn out. It's upbeat and optimistic, bouncing with the buoyant freedom that comes from finally ditching an ex who has long been dragging you down. Breaking up has never sounded this much fun.


"F*ck You" by CeeLo Green
Best line: "F*CK YOU! And f*ck her, too!"

There's nothing like the F-word to make a point-even if it's swathed in sunny, 60s pop-inspired glee. Here, CeeLo Green rags on a gold-digging ex who moves on with a more loaded man, peppering the song with expletives that dismiss her and her new guy. A clean version replaces the offending word with "forget", but it just doesn't hit the nail on the head as hard as this delightfully explicit version does.


"Best Thing I Never Had" by Beyonce
Best line: "Oh yeah, I bet it sucks to be you right now"

The music video shows Queen B getting ready for a wedding, all fluid motions and caramel perfection in sexy white lingerie, and later, in a beautiful wedding gown-all the while addressing the unfortunate ex who once hurt her as the "Best Thing I Never Had". What kind of guy wouldn't tear his hair out in regret at this sight?


ADVERTISEMENT - CONTINUE READING BELOW
"You're So Vain" by Carly Simon
Best line: "You're so vain / I'll bet you think this song is about you/ Don't you? Don't you?"

This is the kind of thing you wish you could say to that arrogant A-hole who broke your heart, now that you've finally recovered from the pain. But you don't need to. Not anymore.
Share this story with your friends!
---
Help us make Spot.ph better!
Take the short survey
Load More Stories