10 Best and Worst Movie and TV Wedding Dresses
Dresses that made us gush with delight or gasp in disbelief.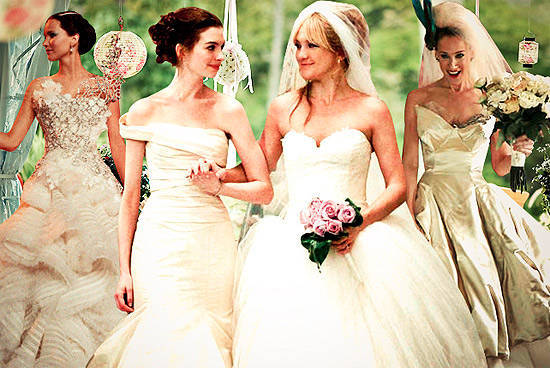 (SPOT.ph) Women always obsess about wedding dresses, whether in real-life weddings or not. That once in a lifetime moment when the church door opens and you see the bride for the first time is just priceless; which is why it is very crucial to wear a dress that's worth talking about for ages. From local to Hollywood films and shows, here's our list of the most dreamy (and dreary) fictional bridal frocks that we either wish we can wear or hope to never see again.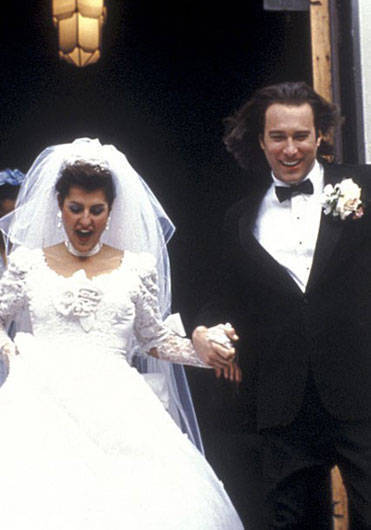 ADVERTISEMENT - CONTINUE READING BELOW
10. Toula Portokalos, My Big Fat Greek Wedding, 2002
In true Greek fashion, Toula's dress is too big for words. We'd love to talk about it more in detail but that larger-than-life rose on her chest was just too distracting.
Why we hate it: Why does the bride have to drown in fabric? We just don't get it.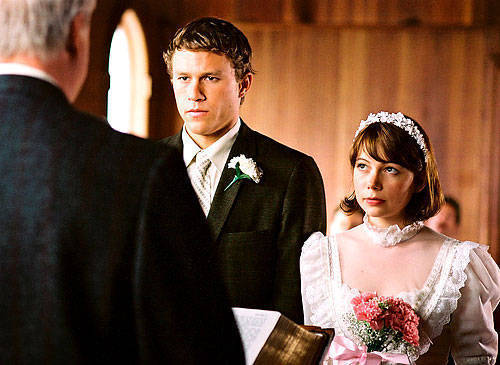 9. Alma, Brokeback Mountain, 2005
We get that this movie was set in the '60s, thus, the vintage lace details. But overall, Alma's dress resembles a child's Sunday best.
Why we hate it: Wearing vintage doesn't mean you have to look like Little Bo Peep.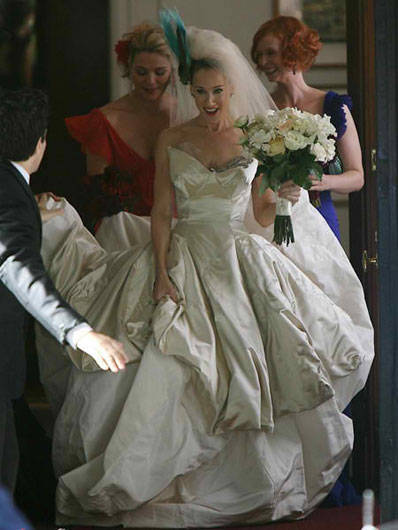 ADVERTISEMENT - CONTINUE READING BELOW
8. Carrie Bradshaw, Sex and the City, 2008
Some people really love this Vivienne Westwood frock, but we just don't feel the same. Maybe it's the Madonna-esque neckline or the peacock-size feather fascinator? Or maybe both? We prefer the one she wore on her civil wedding, for sure.
Why we hate it: The dress is too overwhelming and bizarre.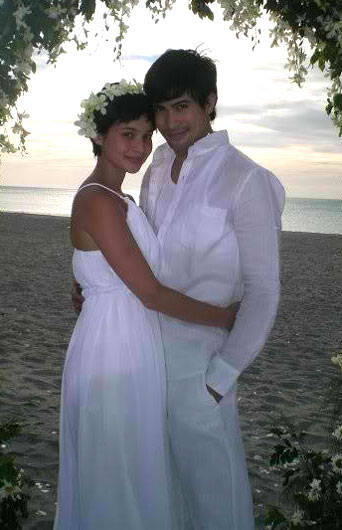 7. Celine Magsaysay, Maging Sino Ka Man Book 2, 2008
Celine's bridal march from the woods down to the shore with the song You and I (sang by Sam Milby, of course) serenading us on the background was one of primetime TV's most memorable moments. Her ethereal white gown accessorized with only a flower crown was so simple yet stunning all the same.
Why we like it: The dress was light and airy, perfectly made for a beach setting.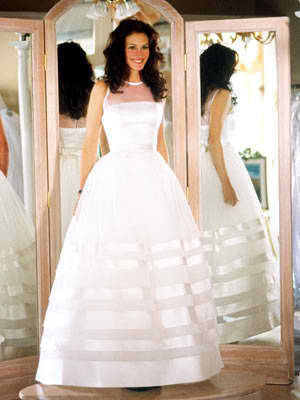 ADVERTISEMENT - CONTINUE READING BELOW
6. Maggie Carpenter, Runaway Bride, 1999
Although the one she's wearing while riding a horse was the most talked about, we prefer this simple A-line stunner more.
Why we love it: The dress, although plain and simple, looks so clean and delicate.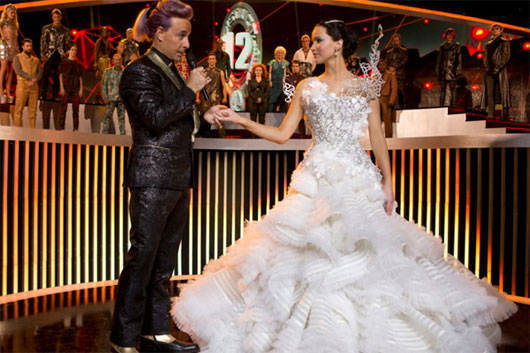 5. Katniss Everdeen, Hunger Games Catching Fire, 2013
Designed by Indonesian fashion designer Tex Saverio (yes, it's not by McQueen!), Katniss' beautiful wedding gown is proof that haute couture can be wearable, too.
Why we love it: The frothy layers of fabric and intricate details presented a tasteful mix of drama and splendor, just the way we like it.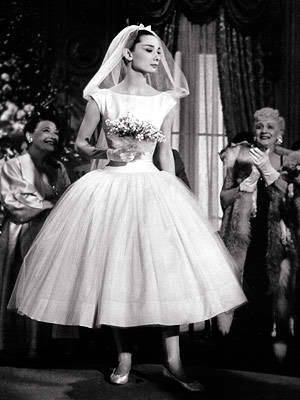 ADVERTISEMENT - CONTINUE READING BELOW
4. Jo Stockton, Funny Face, 1957
Audrey Hepburn ain't a fashion icon for nothing. Her tea-length Givenchy wedding dress was just too pretty and feminine and made us long for her tiny, tiny waist.
Why we love it: The dress fits her like a glove and exudes an irresistible charm.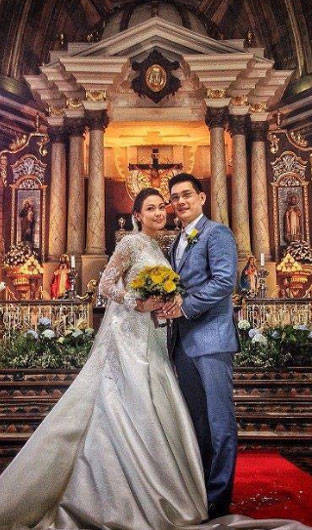 3. Maya dela Rosa, Be Careful With My Heart, 2013
Out of the three options that Filipino designer Avel Bacudio designed for her, this one definitely made a huge impact. It kind of reminds you of Kate Middleton's dreamy lace wedding dress, yes?
Why we love it: A fairytale wedding deserves a classic princess dress.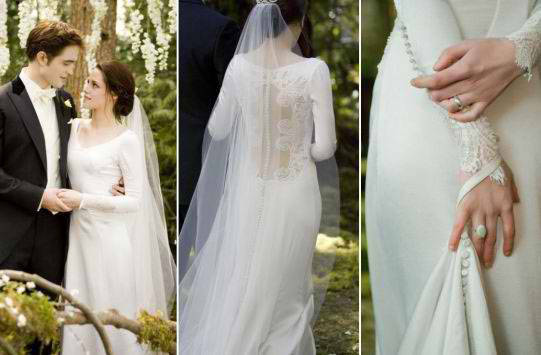 ADVERTISEMENT - CONTINUE READING BELOW
2. Bella Swan, Breaking Dawn Part 1, 2013
Made out of crepe satin and French chantilly lace, this Carolina Herrera masterpiece featured a super sexy back studded with 152 buttons, quite similar to Pippa Middleton's famous maid of honor dress.
Why we love it: The gorgeous mix of delicate scrolled embroidery, sheer panels, and buttons totally made this dress worthy for show.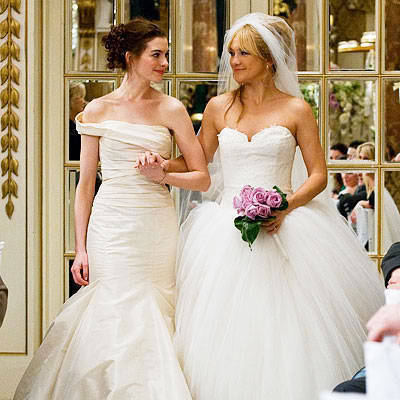 1. Liv Lerner and Emma Allan, Bride Wars, 2009
"You do not alter a Vera to fit you; you alter yourself to fit Vera." That's one of Liv's famous lines from the movie, which a lot of women can really relate to. Just look at these two dresses! Do we really need to say more?
Why we love it: It's perfection from head to toe. Vera Wang definitely knows how to make any bride look like a queen.
Load More Stories