What We Can't Wait to See at Art in the Park 2014 on March 23
Bigger and better with 58 booths to check out, plus installation art by Jomike Tejido and Maxine Syjuco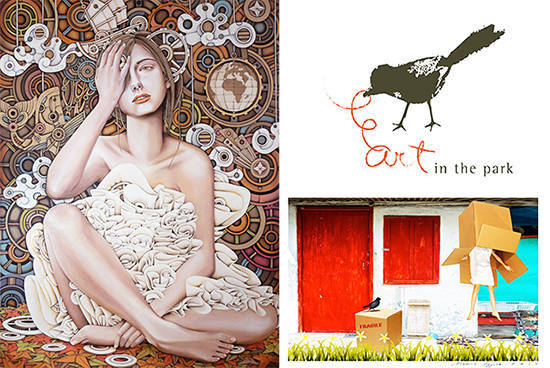 (SPOT.ph) The most accessible art fair in the metro is happening on March 23, Sunday. Now on its eighth year, you would think that things would start slowing down, but the organizers (with Trickie Lopa at the helm), manage to keep things exciting and fresh.
The "little Mexico" of Manila,  El Chupacabra, is this year's concessionaire, providing art patrons and curious visitors with eats that match Art in the Park's theme (remember: accessibility).
This year, 58 galleries, art schools, and independent art groups and collectives are joining the fun at Jaime Velasquez park in Salcedo Village, Makati. Last year, they got down and dirty when the park got a little muddy after a light drizzle, but it made the creative affair all the more fun.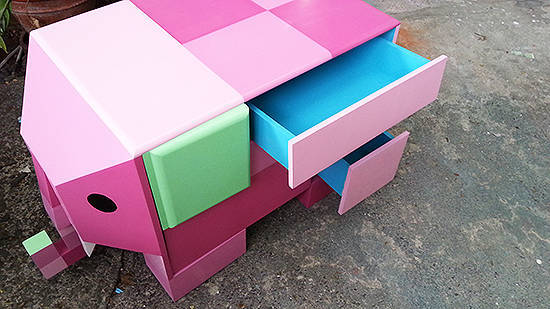 "Elly Riders" by Jomike Tejido
Aside from new participants like Suez & Zapote, which will feature silk screen prints of geometric pattern from Joey and Momon (or more formally, Joseph Lee Alviar and Raymund Punzalan of Team Manila), Art in the Park will also feature installation art from Jomike Tejido and Art Lab's Maxine Syjuco.
ADVERTISEMENT - CONTINUE READING BELOW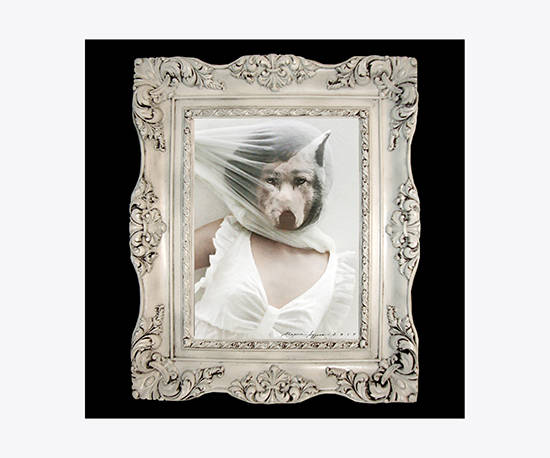 CONTINUE READING BELOW
Recommended Videos
The wolves inside Maxine Syjuco's head
Syjuco, who enjoys mixing visual arts and poetry, is eager to scout the park and its sprawling Acacia trees. If her sister Michelline is known for being a guru of wearable art, Maxine has been developing an affinity for creating sight-specific installations-art that is crafted to optimize the space where you find it.
The entire Syjuco family are thrilled to be a participating in the art, too. Maxine herself finds joy in her own project, The Little Picasso, wherein she supervises a workshop that nurtures the interest of young kids in the visual arts. The proceeds from the sale of her art will fund future projects for her students at The Little Picasso, and, of course, for her fellow artists as well.
"My approach at Little Picasso is very experimental," Syjuco told us enthusiastically. She shares her passion for installation art with her students, and at the end of every module, she allows them to create their own sculptures-or whatever it is that they feel like they want to share. Syjuco is very aware that there's always something personal about art, with the artist infusing her identity and personality in her work.  "Some artists, I know they are very socio-political and they include very heavy themes in their work. I admire what they do, but I also stay true to myself, so I share what's inside me."
ADVERTISEMENT - CONTINUE READING BELOW
We're excited to see how she's going to incorporate the natural elements in the park into her own vision. She hinted at poetry and fairytales, but whatever she decides, we have a feeling that it will be endearing, mesmerizing, and in her ownr words, something that comes from within. To state the obvious, Syjuco is a woman, and she openly admits that her work does tend to revolve around the woman. Her presence at the fair is timely, as she champions both art and women's empowerment.
Art in the Park remains grounded in their quest to invite people to see art in a different light. Everything from small prints to collectible toys to repurposed furniture is here-and even the artists look forward to making something specifically for such a casual affair.
Relax, grab a taco from El Chupacabra, and allow yourself to see the exciting pieces produced by the local art community.
Art in the Park will be held on March 23, 2014 at Jaime Velasquez Park in Salcedo Village,  Makati City. For more information, visit www.artinthepark.ph and www.facebook/artinthepark.  Find #artintheparkph on Twitter and Instagram.
Share this story with your friends!
---
Help us make Spot.ph better!
Take the short survey
Load More Stories