MOVIE REVIEW: Norte: Hangganan ng Kasaysayan
Google the word apophenia
(SPOT.ph) If you have 250 minutes or four hours of your life to spare, watch this "short film." Otherwise, you can...do a lot of other things with your time. You'll be missing out on watching a former law student stab a woman (and her teenage daughter) to death because he thinks she deserves it...but you'll also watch him shaking with guilt and grief after...and then someone else completely unrelated to him is paying for his sins (not sure if there's a Jesus metaphor here)...so he decides to just completely, um, fuck everything up.
Norte: Hangganan ng Kasaysayan requires you to invest in it, and sometimes, you really have to ask why Lav Diaz insists on doing these lengthy films that just make you feel like the world is a horrible place to live in. What's the point of anything when a good man goes to jail, while someone who could be brilliant chooses to destroy everything because of some twisted ideology he insists on holding on to for reasons that the film never really explains fully?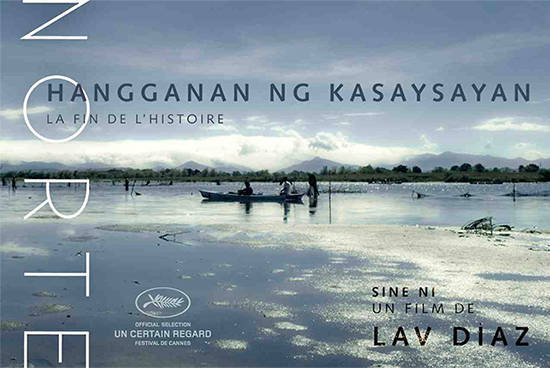 ADVERTISEMENT - CONTINUE READING BELOW
This is a film devoid of joy, but it is not without merits. It's stylish, yes, but beyond the crafting of the film, Angeli Bayani, Archie Alemania, and Sid Lucero all prove to be tremendous actors. Keeping the audience engaged with your character for four hours is something near miraculous, because the story will wear you down. You'll find yourself wondering what the director wants to say or if he really wants to say something or if authors should really say something. Something. Something. Something.
We can't discredit moments when the film strikes gold. Sid Lucero's character, Fabian, is engrossing-in a similar way that a plane crash is spellbinding.  Here is a character who is squandering his potential, but the screenplay gives him flimsy reasons for his actions. His monologues are brilliantly delivered to highlight his hypocrisy, and perhaps he ended up proving what he preached...but nothing really adds up.
CONTINUE READING BELOW
Recommended Videos
Let's throw the word teleology into the mix, where people feel compelled to think there is a goal or point to things when there really is none. Fabian will drive you insane. There is no way to understand where he is coming from or where he wants to go, but that's okay. Step back and remind yourself that this is a film. Someone orchestrated this entire thing, and he is pulling at all kinds of strings-including yours.
Fabian's descent into madness is juxtaposed awkwardly with Joaquin's and Eliza's lives, which, incidentally, he ruined. For four hours, Lav Diaz hammers your head with the thought that nothing good comes from being good, and that man answers only to himself...something, something, something. This is not a film for people who can't focus. It's not even a film for people who can. There's a very specific type of person who will watch Lav Diaz and his perfectly framed visions of really, really sad things.
ADVERTISEMENT - CONTINUE READING BELOW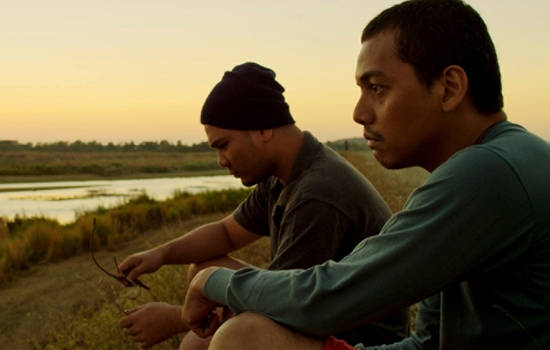 After four hours of watching him, we realized that Archie Alemania can act.
But again, if you have four hours to spare, Norte is a Lav Diaz film worth sitting through. If you can appreciate the craftsmanship behind it: go for it. Feel free to say, "it's ingenious to include such small details to really involve you in the lives of these characters," or "Fabian is a metaphor for the all the ills of Philippine society," and you can even pontificate on how Fabian predicted his own demise through his tirades about people living past their prime.
Invoke the name of Marcos, this being a film set in the North, and find someone to debate about morality, redemption, revisionism, the reactionary position, revolutions, and try to insert the word pretentious in there somewhere. Use really, really big words if you like. Try obfuscation. See if you can work that into the conversation. Talk about Philippine history if you must, and yes, you can compare petty crimes and the big pigs in the senate. Passionately proclaim that nothing ever changes. Et cetera, et cetera, et cetera.
ADVERTISEMENT - CONTINUE READING BELOW
There is discourse here, but after seeing what "intellectualizing" things did to Fabian, we left the theater with very little motivation to talk.
Rating: ••• 3 spots out of 5
Norte: Hangganan ng Kasaysayan will be screened in Greenbelt 3 on March 25 and Glorietta 4 on March 31.
UPDATE: Norte is showing in select theaters from Sept. 10 to 16: Glorietta 4 - 1 p.m. and 6 p.m. | Trinoma - 12:10 p.m. and 5 p.m.  | Greenhills Theater Mall - 2:30 p.m. and 7:10pm | Robinsons Galleria - 7 p.m. | Robinsons Metro East - 7 p.m.
Share this story with your friends!
---
Help us make Spot.ph better!
Take the short survey
Load More Stories