10 Things We Loved at Art in the Park 2014
From monsters to Storm Troopers, check out the best bits of Art in the Park 2014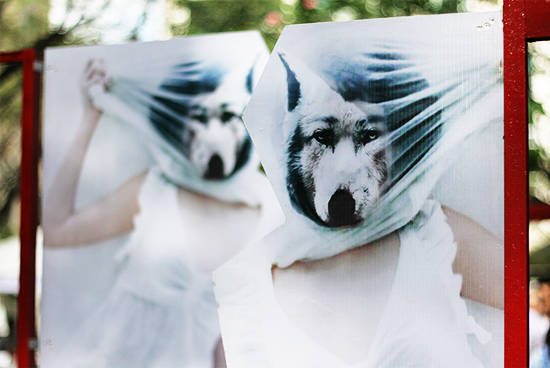 (SPOT.ph) We understand that not everyone pounces at the chance to see a large and diverse collection of art for free on a lazy Sunday, so for those who didn't go out of their way to check out Art in the Park this year, we sincerely hope that you had as much fun as we did.
Here are 10 things we loved about Art in the Park 2014.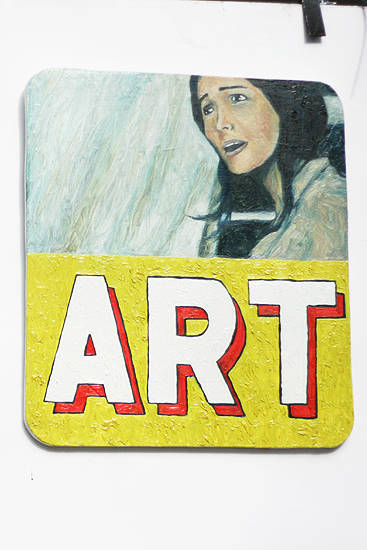 1. Clearly labeled art.
Not everyone who attends these events are trained art critics, so it sure is nice when you see something that you can be sure is art.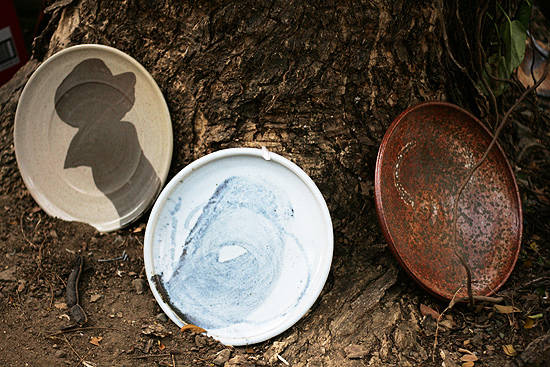 ADVERTISEMENT - CONTINUE READING BELOW
2. Art growing out of the ground.
The earth is making art...and, well, technically, this is true! The ceramic pieces from Potters' Group were such lovely little products of the ground, crafted with little imperfections-which you have to admit makes things interesting.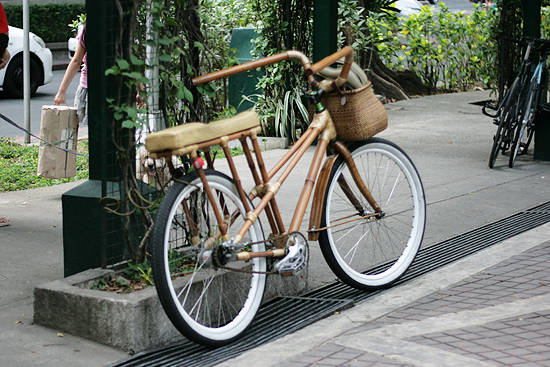 CONTINUE READING BELOW
Recommended Videos
3. Accidental art.
We were quite disappointed to find out that this particular piece was not for sale. We want a bamboo bike too.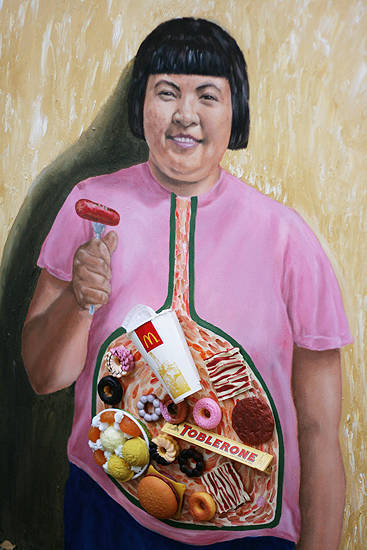 ADVERTISEMENT - CONTINUE READING BELOW
4. A realistic portrait.
We know that gluttony is one of the seven deadly sins and that eating healthy is the thing to do now...but this is pretty accurate depiction of a cheat day. Okay, maybe with more bacon strips.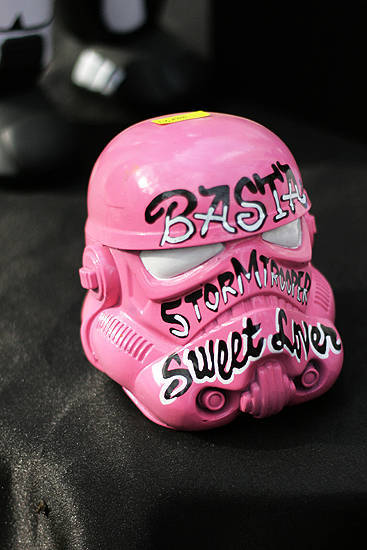 5. Vandalized Star Wars.
George Lucas and-now that they have rights to the franchise-Disney are both notorious when it comes to "protecting" the merchandise from their films, but they will probably want to mass produce this interpretation of a Storm Trooper. The pink reminds us of Metro Gwapo and the sentiment...well, we'll flirt with a Storm Trooper and get back to you on that one. Wink, wink.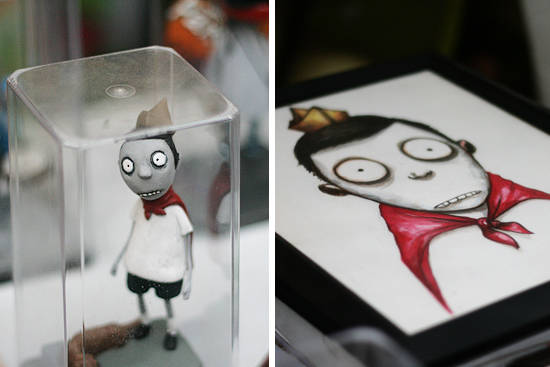 ADVERTISEMENT - CONTINUE READING BELOW
6. Things we wanted to purchase immediately.
Straight from a Tim Burton dream (nightmare?), we were drawn toward these pieces from Nineveh Artspace. It's times like these we wish we had PDAF too. Purchasing Delightful Art Fund!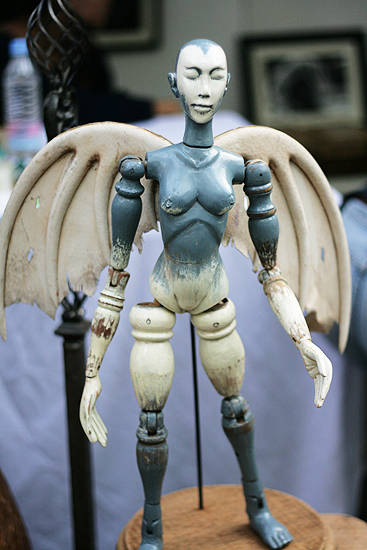 7. Philippine Folklore at its finest.
Famous Artists had the frightful manananggal and what looks like wak wak on display. We wouldn't know how to react if we saw an actual monster roaming the earth, but it's nice to see creatures from our rich folklore flying around the art world.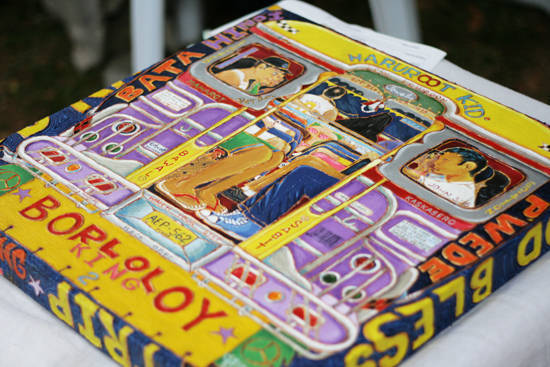 ADVERTISEMENT - CONTINUE READING BELOW
8. Philippine Pop Culture also at its finest.
Let's be honest: we do have fits of rage about jeepneys and if you think about it too much, it's a little depressing that this is symbol of our culture. It would be nice if we had a better public transportation system, right? However, should they ever arrive, we think that the jeep will still have a very special place in our hearts. It's part of our history. We hope someday, it rests in peace.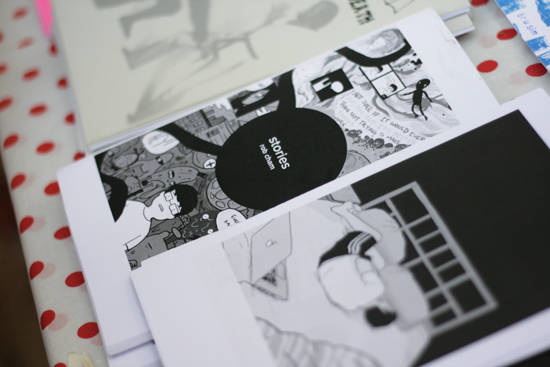 9. Hello, Rob Cham!
He's part of our 11 New Pinoy Comic Books Worth Reading, and we were thrilled to see people flocking to the booth where his art could be bought. We know we said online comics will be big, but nothing beats something you can touch. And flip. And sniff. Ink smells good.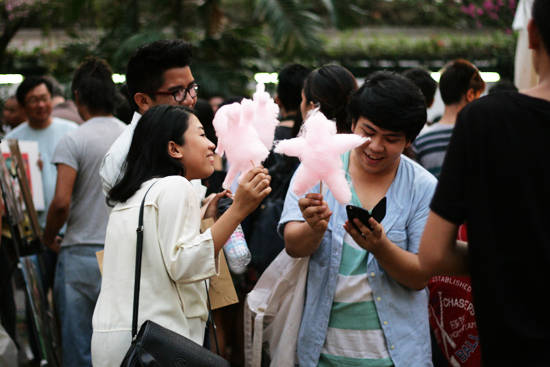 ADVERTISEMENT - CONTINUE READING BELOW
10. Creative cotton candy.
We saw countless people taking the obligatory selfie with this sweet treat in hand. There are affordable pieces for sale but nothing compared to the cheap thrill of creative cotton candy. All in all, a great afternoon was spent looking at art and bumping into friends. Literally bumping sometimes, because there were a lot of people checking out the booths-which makes it even better.
Perhaps the loveliest sight was the number of people who came. Keep supporting the local art industry. See you again next year!
Share this story with your friends!
---
Help us make Spot.ph better!
Take the short survey
Load More Stories