10 Shocking Local Celebrity Deaths
Stars who could have shined more but were gone too soon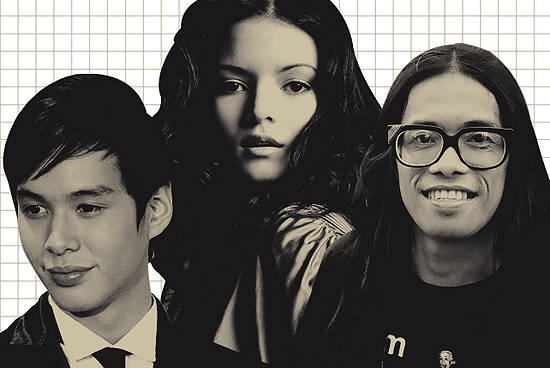 (SPOT.ph) We joke a lot about things dying: shoes and our bosses "kill" us, we would rather "die" than be caught in public wearing the wrong thing, and you frequently feel like stress is "sucking the life" out of you. This is typically followed by laughter, a soft reminder of our mortality. We're sure you've seen The Bicentennial Man. His passing made him truly human: death seals life. Embracing the fact that one's existence will cease one day almost always encourages a better appreciation of life.
However, with the recent passing of the young model Helena Belmonte, we grieve for the loss of a life yet-to-be-lived. We take a solemn look at other tragic deaths that left the nation shocked in mourning.
Listed chronologically.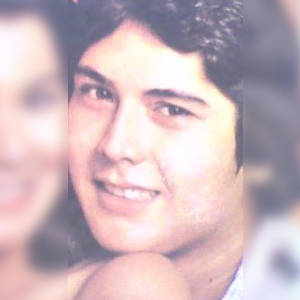 10. Alfie Anido (died at 21, December 30, 1981)
There are numerous tragic details about Alfie Anido's sudden death. He made waves when he entered the scene in 1980 in Nympha, going on to star in the cult classic Temptation Island during the same year. His career was cut short when news broke out that he shot himself in an apparent suicide-a day before his birthday. The rumor mill went on overdrive, due to the fact that Anido was dating Katrina Enrile. Anido's ghost continued to haunt the Enrile family during the 2013 Elections, when Jack Enrile was once again accused of nothing short of murder. The Enrile family has categorically denied the allegations, with the family patriarch attributing the accusations of their involvement in the scandal to his enemies right within the circle of his boss, Ferdinand Marcos.
ADVERTISEMENT - CONTINUE READING BELOW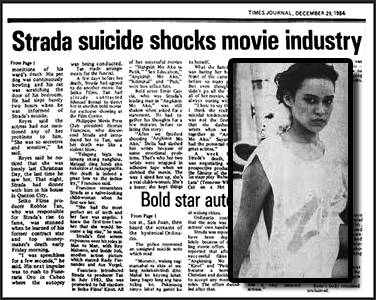 CONTINUE READING BELOW
Recommended Videos
9. Stella Strada (born Suzette Bishop; died at age 21, December 28, 1984))
Stella Strada quickly rose to fame when her second film, Kirot, opened in the box office. Strada wasn't quite a household name yet, but then again, the kind of films she made didn't exactly make for appropriate dinner conversation. When news of her death broke out, the nation was shocked. The young and attractive sexy star was found hanging lifeless in her bedroom, in a desperate attempt to escape despair. There were reports about abuse during childhood and untreated depression, magnified by her declining popularity.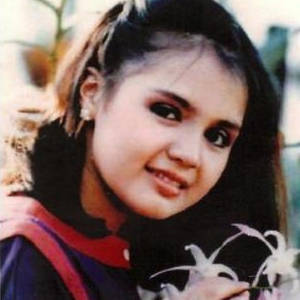 ADVERTISEMENT - CONTINUE READING BELOW
8. Julie Vega (died at age 16, May 6, 1985)
Julie Vega was an instant darling. Her big eyes and sweet voice quickly converted the nation from mere spectators to fans, and they watched her transition from a cute little seven-year-old child star to a charming teenager. She left a lasting impression in the title role of the GMA soap opera Anna Liza, but unfortunately, the soap opera was left unfinished. Vega began to experience extreme fatigue, which doctors attributed to a compromised nervous system. The disease left her weak and she contracted bronchopneumonia, leading to a cardiac arrest at the tender age of 16-gone much too soon.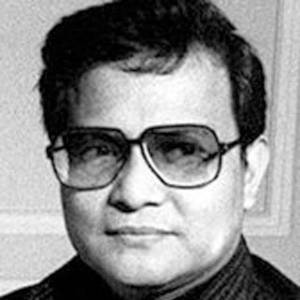 7. Lino Brocka (died at age 52, May 21, 1991)
Frequently praised as the greatest Filipino filmmaker of his generation, one could say that Brocka had lived a full life. Two decades after the Philippine Cinema's first Golden Age, he reintroduced the Philippines to the world through his films and made his mark as a brilliant storyteller and established the role of art in fighting a dictator. For many, the news of his death was heartbreaking. Brocka died in a car crash-unproven rumors say it was because of a fight with his lover-and the cinematic landscape of the Philippines thereafter experienced a brief but steep decline.
ADVERTISEMENT - CONTINUE READING BELOW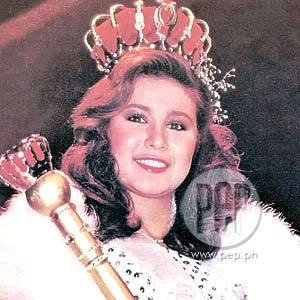 6. Maria Teresa Carlson (died at age 38, November 23, 2001)
She was without a doubt a beautiful woman. A pageant queen and an actress, Maria Teresa Carlson seemed to possess an innate grace to handle the pressures of life, evidenced by her boldness in disclosing the violence she experienced from her husband, Rodolfo Fariñas. Fariñas defended himself by saying that Carlson was mentally unstable and even attacked the group that was helping her get out of her situation. At the age of 38, Carlson jumped from the 23rd floor of the Platinum 2000 condominium, hours after she tried to get in touch with President Gloria Macapagal-Arroyo to submit evidence of domestic abuse.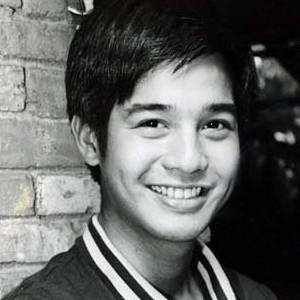 ADVERTISEMENT - CONTINUE READING BELOW
5. Rico Yan (died at age 27, March 29, 2002)
At the time of his death, Rico Yan's last film (Got 2 Believe) was still buzzing. Fellow actor Dominic Ochoa found Yan's body in his hotel room at the Dos Palmas Resort in Palawan. News broke out quickly, and the autopsy revealed that the young actor had suffered a cardiac arrest in his sleep. Throngs of people attended his funeral, with the public mourning the loss of a talented actor and a promising leader for the youth.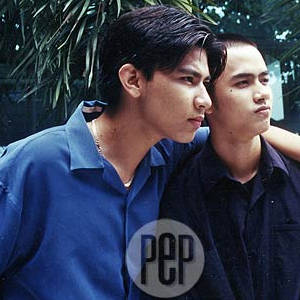 4. Miko Sotto (died at age 21, December 29, 2003)
Miko Sotto's death left many devastated. His then-girlfriend Angel Locsin considers the day one of the saddest in her life. Sotto suffered from multiple skull fractures after a slip that caused him to fall from the railing he was perched on seven floors up in a condominium in Mandaluyong. His mother, Ali Sotto, made the decision to donate his corneas to somehow extend his life.
ADVERTISEMENT - CONTINUE READING BELOW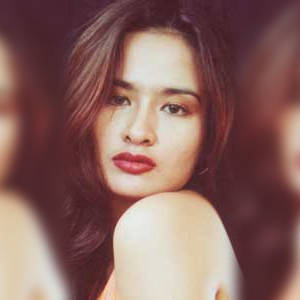 3. Halina Perez (born Vanessa Mae Ann Uri; died at age 22, March 4, 2004)
Perez was starting to make a name for herself as an erotic actress, appearing in numerous sexy thrillers that showcased her alluring figure. Although she was still designated as a starlet, the news of her death still left people grieving for the loss of such a young woman. Perez was en route back to Manila from a shoot when the van she was riding collided with a truck. The responders were able to pull her out of the wreckage alive, but tragically, Perez was no longer breathing when they reached the hospital.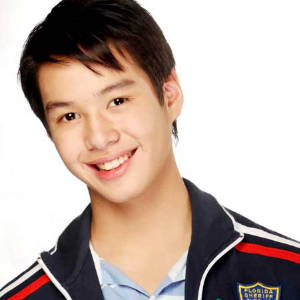 ADVERTISEMENT - CONTINUE READING BELOW
2. AJ Perez (died at age 18, April 17, 2011)
Young and fresh, AJ Perez was gradually being groomed to be one of ABS-CBN's most bankable leading men. He appeared in successful Star Cinema productions, slowly working his way to bigger roles when a vehicular accident in Tarlac resulted in fatal injuries. President Aquino was present during the last day of his wake, and his corneas were donated through the Eye Bank Foundation of the Philippines. The organization honored Perez posthumously.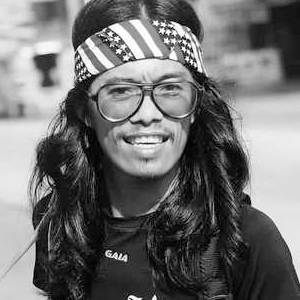 1. Arvin "Tado" Jimenez (died at age 39, February 7, 2014)
When news of Tado's death broke out in social media, people refused to believe it. Several minutes, which felt like hours, passed but DAKILA confirmed the information and those closest to him immediately expressed their frustration, regret, grief, and even a bit of anger. He was on his way to Bontoc when the bus that he was on fell into a ravine. Tado was popularly known as a comedian, but he was also a dynamic activist, and his loyal fans and friends mourn the loss of a progressive mind.
ADVERTISEMENT - CONTINUE READING BELOW
Also read:
10 Most Shocking Showbiz Crimes
Tito Sotto's Crusade and the Ghost of Pepsi Paloma
Share this story with your friends!
---
Help us make Spot.ph better!
Take the short survey
Load More Stories