MOVIE REVIEW: Bang Bang Alley
Ely Buendia has a future in film (and it seems like Filipino films have a future)
(SPOT.ph) Bang Bang Alley tells four disjointed stories that revolve around themes of violence, guilt, and desperation. Narrated with magnetic energy and presented with a heavy sense of texture, this neo-noir anthology is a product of a motley crew of filmmakers in Yan Yuzon (guitarist of the band Pupil), King Palisoc (music video and indie film veteran), and Ely Buendia (who is now a legitimate Pinoy music icon). Initially planned as three separate projects, Bang Bang transformed into one cohesive portmanteau film that restored our faith in the genre.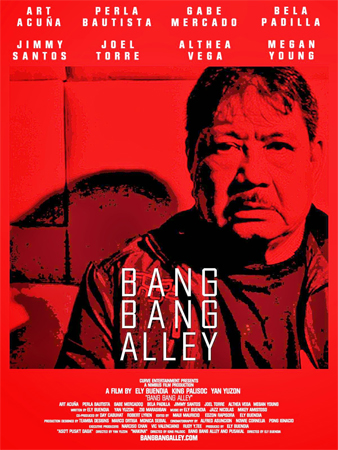 ADVERTISEMENT - CONTINUE READING BELOW
While its story-heavy structure boasts different visions and styles, the film holds a visceral grip on its audience as it moves forward without losing momentum-a basic requirement in every anthology film. Starting off with a brief prologue, the film instantly catches your attention with its vivid color scheme. Think of something that came off a Nicolas Winding Refn movie: highly saturated shades of red contrasted by thick shadows. Directed by Ely Buendia and starring a surprisingly soulful Jimmy Santos, the introduction aptly sets the tone of the film as it brings us to the murky areas of social and cultural decay.
CONTINUE READING BELOW
Recommended Videos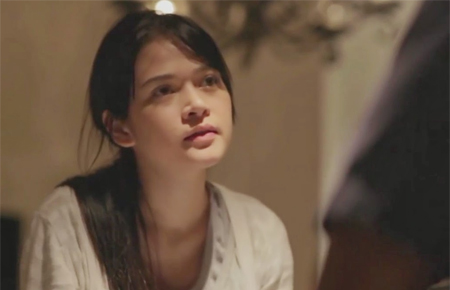 ADVERTISEMENT - CONTINUE READING BELOW
In "Aso't Pusa't Daga," Bela Padilla shows that good acting is by itself a visual feast.
The anthology officially starts with Yan Yuzon's political thriller "Aso't Pusa't Daga," spinning a yarn about a hard-nosed journalist (played by the talented and versatile Bela Padilla) who survives a political mass murder and is now under a witness protection program. Opposite her is the corrupt politician she is about to rat out, Governor Raul Fabella (a masterstroke of acting by Joel Torre).  Fabella's character exudes erudite charm and practiced empathy while providing fuel to the segment's moral fog of choosing which party holds the least measure of evil.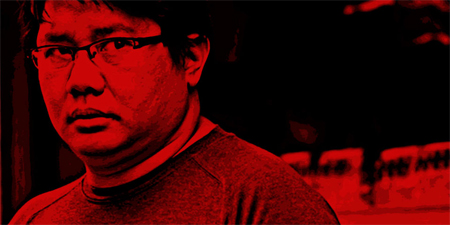 ADVERTISEMENT - CONTINUE READING BELOW
Gabe Mercado portrays the complexities of human weakness in "Makina."
Another standout in "Aso't Pusa't Daga" is the Emmy Award-nominated veteran actor Art Acuña, who plays Fabella's main hitman and the leader of his private army. With his cold, nonchalant demeanor, Acuña personifies cinematic tension just by moving his eyes. All things considered, Yuson's segment in the film is a sharply written one, showcasing his gift for suspense, amplified by the stellar performance of the cast.
The film reaches its peak with King Palisoc's "Makina," a clear-cut neo-noir experience that encapsulates the theme in the most compelling way by going through the right alleys (so to speak). "Makina" tells the story of an uninteresting man named Emman (Gabe Mercado) who gets involved in a traffic accident that sends him in an implosive guilt marathon as he tries to run away from both his conscience and the authorities. Mercado shines as a deeply flawed character, embodying the film's core question: how violent can a person get once he is backed into a corner?
ADVERTISEMENT - CONTINUE READING BELOW
Palisoc, using an engagingly witty script by Zig Marasigan, pulls off a solid tale that plunges us into the complexities of the human condition. We get to feel Emman's irony, as well as the billowing rage that gathers inside his gut-all while Palisoc vividly highlights details and shadows to provide the uneasiness of a mind dogged by guilt.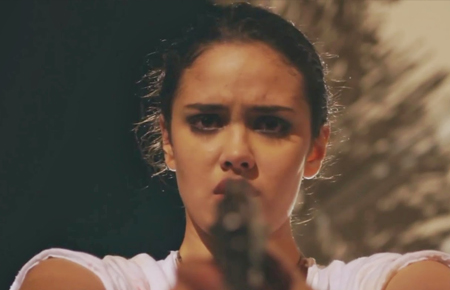 ADVERTISEMENT - CONTINUE READING BELOW
Megan Young continues to rachet up her indie-cinema resume in Ely Buendia's "Pusakal."
The film closes with Ely Buendia's "Pusakal," a peculiar tale of a druggy upper-class kid who flees to Benguet after committing a crime of passion. The rich kid, named Abbey (Megan Young), finds new-found solace in the beautiful Benguet mountains. She is cared for by an old lady (played by Perla Bautista), who is fighting for land against the proverbial powers-that-be. Buendia relates the two narratives, meshing them together to create contrast. Abbey is fighting an internal conflict because of her crimes, while the old lady is fighting a grander battle between the ruling class and the unheralded 99%. Buendia may have a bright future as a director. He knows how to tell big stories through small, artificial worlds and how to balance the elements of his tale to avoid being too self-indulgent.
Judging by the technique alone, Bang Bang may very well signal a resurgence of film noir in Philippine cinema. The film is gritty and rich in character and atmosphere. It shows all the things that define the dark underbelly of our modern lifestyle-from the shady political killings to the crass armed struggle of the people of our rural areas. And yet, the stories are still grounded on familiar things such as our love for videoke nights and the novelty of massage parlors in the metro. The characters are not robots on auto-pilot, but are people with feelings and needs. All of them need to run away from something-whether it is the past, the government, the police, or their own conscience. And with the collective brains of Buendia, Palisoc, and Yuzon, we can get to experience these characters' multidimensional visions of melodrama, emotions, conscience, and violence.
ADVERTISEMENT - CONTINUE READING BELOW
RATING: •••• 4 spots out of 5.
Share this story with your friends!
---
Help us make Spot.ph better!
Take the short survey
Load More Stories