Revisiting the Lesbian-Themed Film Classic T-Bird at Ako
Here are 10 best moments from this landmark 1982 film by Danny Zialcita, starring Nora Aunor and Vilma Santos.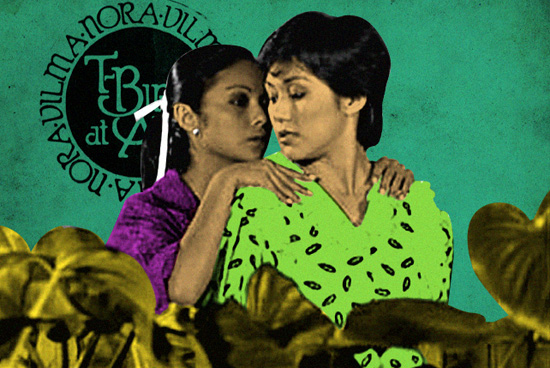 (SPOT.ph) Decades before the LGBT milieu, there was Danny Zialcita's T-Bird at Ako. This movie's significance is probably better appreciated today than when it was released in 1982, because T-Bird now finds its affirmation in such progeny as My Husband's Lover and Ang Huling Cha-Cha ni Anita. (Check out SPOT.ph's' review of Anita. ) But T-Bird is also a product of the sexism of its time, all the more compounded by the spicy dialogue that is a trademark of a Zialcita movie. Yet it's still a landmark film, featuring no less than the two most iconic actresses in contemporary Philippine cinema from the '70s onwards. Here are SPOT.ph's 10 best moments from T-Bird at Ako.
ADVERTISEMENT - CONTINUE READING BELOW
CONTINUE READING BELOW
Recommended Videos
This list is not ranked.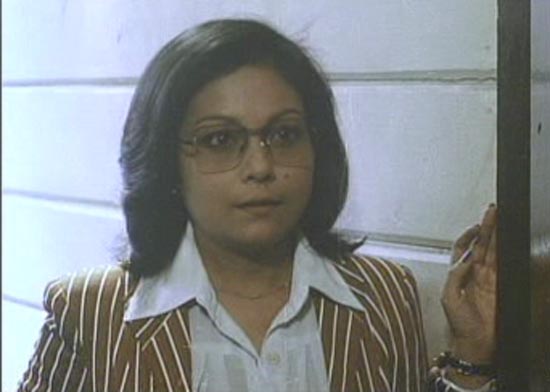 Nora Aunor dresses the swanky part. All images and footages from the T-Bird at Ako VCD (Danny Zialcita, Paragon Home Video)
1. Nora Aunor is a big shot.
In her movies, Nora Aunor is often cast as being among the downtrodden, so it's a delight to see her in a change of scene-wielding authority and money as a lawyer. But having established that premise in its story, the movie then subverts it through Vilma's character Isabel, a taxi dancer with a homicide case after defending herself from an attempted rape. Nora's smitten Attorney Sylvia goes all the way in Isabel's behalf, rendering pro bono service and even having Isabel stay in her home for free. Of course, this leads to a very touchy dynamic that renders Sylvia's social standing completely pointless in the domain of lust.
ADVERTISEMENT - CONTINUE READING BELOW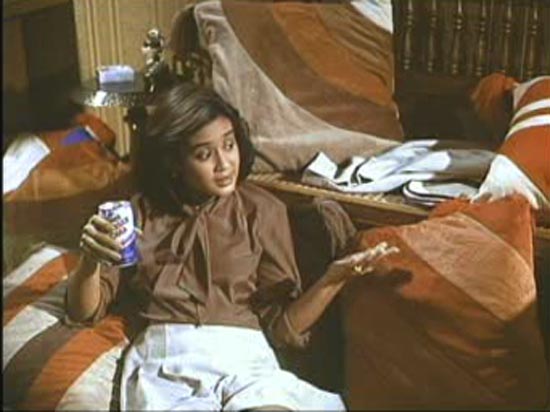 Suzanne Gonzales plays the comic foil as Nora Aunor's legal partner.
2. The supporting cast
Great acting is a visual feast all by itself. And so it goes with any Danny Zialcita movie, which always features a brilliant ensemble. Like his idols in European cinema, Zialcita relied on "stock actors"-the term for performers who appear frequently in a given director's filmography. Zialcita's stock actors for this movie practically devoured their small parts. Special mention should go to Tommy Abuel, Rosemarie Gil, Odette Khan, Liza Lorena, Johnny Wilson-and Suzanne Gonzales, the perennial comic foil in almost all of Zialcita's films. Here she plays Nora's wisecracking legal partner.
ADVERTISEMENT - CONTINUE READING BELOW
3. The courtroom scenes
Another common feature of Zialcita's movies is the courtroom drama, which this movie has aplenty. He pulls out all the stops, unleashing his deliberate legal mumbo jumbo and political incorrectness to boot-and with the help of an activist-feminist at that. (First Quarter Storm veteran Portia Ilagan is credited as this film's screenwriter.) In this footage, Johnny Wilson (stage actress Monique Wilson's dad, by the way) and Odette Khan demonstrate the glory of ham acting.
4. Vilma's dance scene
The centerpiece of this movie, Vilma's dance scene is a direct reference to her career-defining role in Celso Ad. Castillo's Burlesk Queen (1977). It's rare that a hit by the English band Queen is used in cinema to great effect. 'Nuff said on this one-Nora's eyes and Vilma's body language say it all.
ADVERTISEMENT - CONTINUE READING BELOW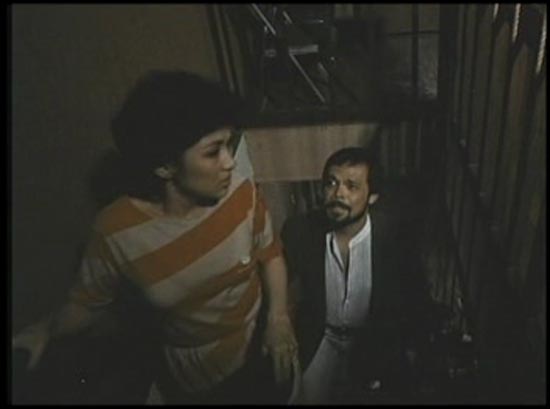 Dick Israel prods Vilma into a secluded room.
5. Vilma's rape
In a less politically correct era, virtually every Filipino film had a rape scene. The actor often tapped for this part was Dick Israel, who would soon enough be accorded the left-handed compliment as "the best rapist in town." Dick Israel is actually known to be ambivalent about this assignment, and in later years, he would undo this "legacy" by playing such parts as doting dad to Sam Milby in And I Love You So (2009). In T-Bird, he ends up being dispensed with extra-legal justice.
ADVERTISEMENT - CONTINUE READING BELOW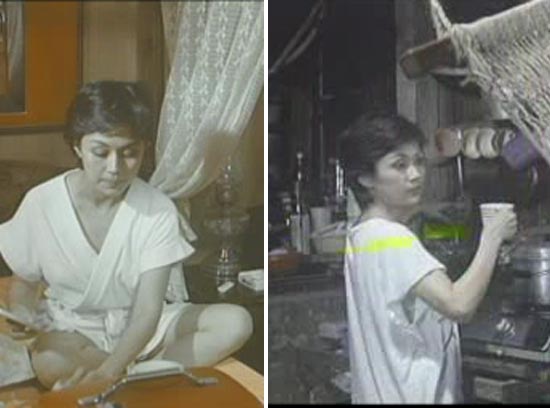 Vilma as taxi dancer Isabel shuttles between two worlds.
6. Cinema as social landscape
Danny Zialcita's movies are often set in the world of the rich, his own milieu. His very home has served many interior scenes, as in this movie. But here too, we find a comprehensive social picture of Manila, both the high and low. Vilma's character, Isabel, shuttles between these two worlds.
ADVERTISEMENT - CONTINUE READING BELOW
7. Dindo Fernando
The director's favorite actor, whose untimely death in 1987 caused Danny Zialcita to stop making movies, appears halfway into the film as Vilma's estranged lover. In his heyday, Dindo Fernando was widely celebrated for his virile persona and his versatility, which he would showcase in gay roles that he essayed for the director.
8. Nora's theme-song interlude
Isabel moves into Attorney Sylvia's home, and the sight of her asleep on the first evening becomes quite unbearable to her host. Here, Nora demonstrates her typically eloquent underacting, complemented by her singing the movie's theme, "Hiwaga ng Pag-Ibig," in the soundtrack.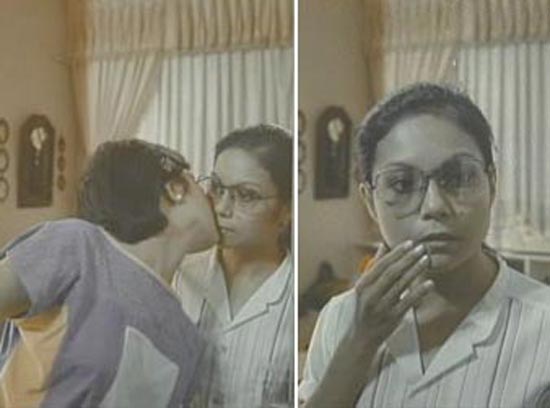 ADVERTISEMENT - CONTINUE READING BELOW
Nora gets an all-too-brief whiff of Vilma in this scene.
9. Vilma's buss on Nora's cheek
One evening, Isabel leaves Attorney Sylvia's home to go to work-something that Attorney Sylvia makes a fuss over because she understands what Isabel means precisely. Isabel assures her host that it would just be for tonight. She gives her a buss on the cheek, and Nora Aunor performs what could be the classiest blushing captured in film.
10. The confrontation
As confrontation scenes go (beginning 1:43 of the above footage), this one is unpredecented in the canon of Filipino melodrama. This scene would be rendered all the more poignant decades later when Nora admitted in an interview with Yes! her girl crush on Vilma.
Load More Stories