(SPOT.ph) Inside a bridal car sits Lira (Carla Abellana), excitedly waiting for her groom while warding off her parents' persistent questions as to whether or not the wedding would push through. Tony (JC de Vera), Lira's groom, finally enters the bridal car, and looks at his soon-to-be-wife with all the seriousness he can muster. He mumbles phrases, all of which feel all-too-familiar because of how they have been repeated by tired lovers wanting to end a relationship with as little collateral damage as possible.
In short, Tony wants to cancel the wedding and still be friends with Lira. Lira, in reaction, rejects the offered continuation of their friendship. Tony leaves the car, forcing Lira to chase after him like a rabid dog before passing out. Director Jun Lana has crafted an opening that attempts to squeeze laughter out of what essentially could be a very traumatic and humiliating situation for a woman in love. Bravo.
ADVERTISEMENT - CONTINUE READING BELOW
The main plot of So It's You stems from this initial and supposedly traumatic rejection that was experienced by Lira. After a few months from her non-wedding, she recruits Goryo (Tom Rodriguez), a shoe designer she serendipitously befriends while returning from Baguio, to act as her boyfriend to inflict jealousy on Tony, who has then married another girl. Predictably, from Lira and Goryo's sham relationship blossoms something real, which is prevented by all the lies they have already told everybody around them and by Lira's nagging infatuation for Tony.
It is integral to dissect the movie's opening to summarize the movie's most prevalent failure. It is an opening that sounds grave and serious on paper, but it is portrayed with blatant ridiculousness and capped with a joke that did not work. Here we have a woman whose dream wedding has been shattered by a man who belatedly exclaims his inability to handle commitment. Here we have an opportunity for the movie to properly propose and introduce a rich emotional layer, a reliable backbone if you will, to both its comedic and more serious intentions.
ADVERTISEMENT - CONTINUE READING BELOW
Recommended Videos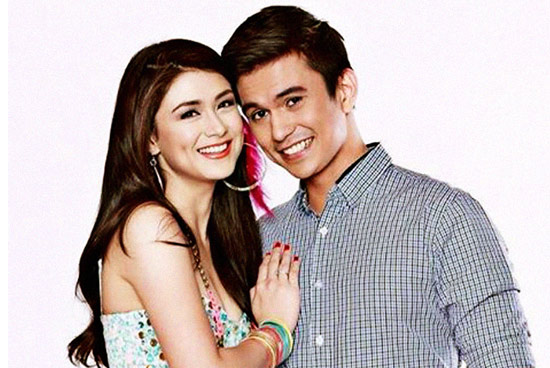 After the popular teleserye My Husband's Lover, Carla Abellana and Tom Rodriguez reunite, this time on the big screen. Photos from the movie's Facebook page.
Jun Lana, who presumably feels the pressure of properly mixing drama and comedy as prescribed by the rom-com formula, has squandered the opportunity of creating something more worthwhile than fleeting escapism by sacrificing the realistic portrayal of pain and betrayal for cheap witticism and gaudy humor. So It's You is afflicted with the same confusion that has hounded a number of rom-coms. The comedic elements frustratingly serve as mere embellishments to a romantic core. At their worst, the comedy of the movie feels completely separated from its entire point.
ADVERTISEMENT - CONTINUE READING BELOW
It is inevitable to compare So It's You with My Amnesia Girl, the Cathy Garcia-Molina-directed movie that also has a bride left at the altar by her man. Both are romantic comedies, made specifically to entertain. The thing that My Amnesia Girl got right that So It's You got so wrong is its depiction of emotional pain. Where Lana was content in drawing laughter out of a truly unfortunate situation, Garcia-Molina mined it for aches, which she subsequently utilized to support the entire conceit of her movie. In the end, Garcia-Molina succeeded in creating a film that sufficiently marries romance and situational comedy. On the other hand, Lana's film just ends up being silly, with infrequent flurries of charm.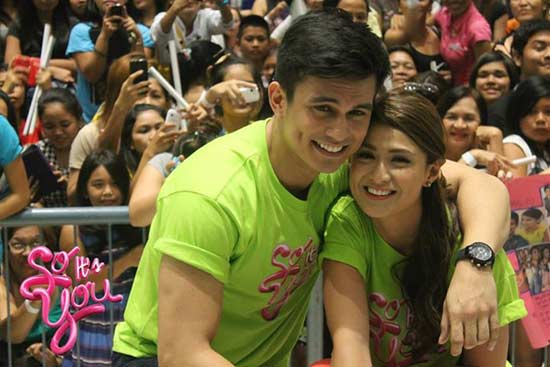 ADVERTISEMENT - CONTINUE READING BELOW
Tom and Carla promoting their film at SM Clark.
It really is unfortunate, since So It's You is quite well-crafted. Carlo Mendoza, who has worked with Lana to create an appropriately idyllic atmosphere for the story of a cantankerous old man and his beloved dog in Bwakaw, has created a sumptuous enough look for the movie. Von de Guzman, who has scored most of Lana's commercial efforts, has come up with delightful melodies that eagerly support the visuals.
It is frustrating that notwithstanding all the gloss and grease Lana was able to muster, it all feels empty. It is as if Lana, who has already acquired the ability to merge charm and depth in his non-studio financed films, has contented himself with something that avoids all notions of heft and complexity.
RATING: •• 2 spot out of 5
So It's You is currently showing in cinemas.
Oggs Cruz is a lawyer by profession and a film critic by vocation.
ADVERTISEMENT - CONTINUE READING BELOW
Share this story with your friends!
---
Help us make Spot.ph better!
Take the short survey
Load More Stories