10 Twisted Lessons from The Legal Wife
Looking beyond Angel Locsin, Maja Salvador, and all that glam: What were they smoking in the story conference for this show?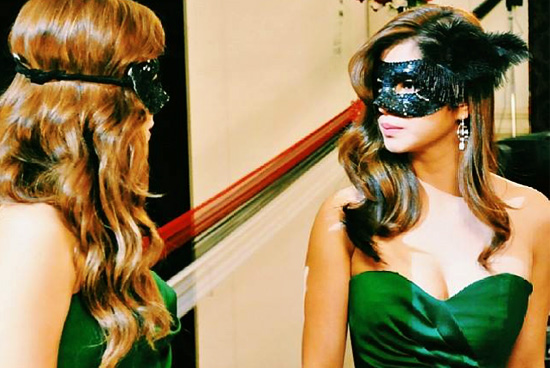 Angel Locsin and Maja Salvador go eyes wide shut. Photo from Angel Locsin's Facebook page.
(SPOT.ph) Regarded alternately with fascination and derision (which some would see as disguised fascination), infidelity continues to capture our imagination. At least this forbidden fruit has always been the stuff of our melodramas, which is why it's no surprise that the teleseryes have also played up this controversial subject-to the delight of not a few unsuspecting audiences.
One such teleserye that has been keeping viewers engrossed since its pilot on January 27 is ABS-CBN's The Legal Wife, starring Angel Locsin in the lead role of Monica, the cheated wife, Jericho Rosales as Adrian, the husband, and Maja Salvador as Nicole, the mistress. Just what is it about infidelity and adultery that makes for irresistible viewing fare? After watching the main characters' lives unravel night after night from their impulsive choices, we find 10 twisted life lessons to learn from The Legal Wife.
ADVERTISEMENT - CONTINUE READING BELOW
1. Technology can enhance a wife's sleuthing skills.
Just the mere suspicion of philandering allows the wife to tap those inner detective skills she thought she never had. In earlier times (that is, before the cyber-era), the way wives went snooping around their husbands would be limited to looking through their pockets or wallets, checking their clothes, following them around or hiring a private detective. Why, even Woody Allen's Match Point from nine years ago still dealt with those time-tested plot points. But technological advances have made them obsolete.  Why hire a detective when, just like Monica, you can install a tracking device application in your husband's mobile?
2. Men will give in to temptation at the slightest hint.
Does this even come as a surprise?  Adrian finds the near-perfect wife in Monica-smart, sexy, beautiful, and caring. She even turns her back on her family for a while, just to be with Adrian, because her tycoon father (Christopher de Leon) disapproves of Adrian. Monica helps Adrian establish his ad agency, while at the same time remaining the ideal homemaker and mother to his son. Did any of these things count before he fell for seductress Nicole Esquivel? Adrian's flimsy reason for his infidelity was that he was being neglected! After almost seven years into their marriage, Monica finally has an opportunity for reconciliation with her father and even helps turn around the floundering family business. Can she count on Adrian at this critical time? Of course not-this is a teleserye! It happens too that Nicole is Monica's best friend, but has an axe to grind against her.
ADVERTISEMENT - CONTINUE READING BELOW
3. Confrontation is part of the narrative and traditionally involves hair-pulling.
The confrontation between Monica and Nicole was one of the most anticipated episodes in the series. We'd admit to being more riveted by the action (starting at 4:29 of above video) than the dialogue, especially when Monica slaps Nicole and drags her by the hair until both of them are all over the floor in the messy fashion of Palabra de Honor. The catfight from that movie is something you don't screen in a feminist convention. Kudos to The Legal Wife for giving it a more politically correct take. It'd be nice too if the show took its cue at some point from that classic melodrama-parody Salawahan, as in this video, with this dialogue: "Hindi ba tayo magko-confrontation?" "Huwag na, nakakatamad eh." But that would be ruining the tone of this melodrama; see the next entry.
4. More confrontations are part of the narrative; the more scandalous, the better.
ADVERTISEMENT - CONTINUE READING BELOW
In teleserye fashion-or more precisely in ABS-CBN fashion-the rivalry between Monica and Nicole had to be stepped up and made all the more grand, as this series went full throttle. This time we paid attention to the dialogue during the masquerade ball. We cringed and felt for Monica when Nicole shouted out for all the world to hear (yes, the world, as this confrontation made its way to the Internet courtesy of the other partygoers who "documented" this scene) that her tryst went beyond sex when it became more frequent. "It was making love!" And in a world where values have become as murky as the wit of these characters, Waterfalls, the shampoo brand that Nicole endorses, retains her but fires Adrian's agency after that catfight with Monica, proving the strengthening quality of said hair product on Nicole's hair. What were they smoking during the story conference? Somebody please find out and issue a memo.
ADVERTISEMENT - CONTINUE READING BELOW
5. You should buy jewelry for your wife and mistress in the same establishment.
Unless we're talking about the real world, in which case the reverse must apply. But in teleserye reality, your characters should have this amazing naivete despite their sexperience. And so Adrian buys a bracelet for Monica and a necklace for Nicole at the same store. Monica later brings the bracelet to the store to have it repaired and inadvertently learns about her husband's other purchase. The bracelet must be that bad, so she stumbles into a vital lesson in this plot point-that if there's anything worse than infidelity, it's a lousy jewelry store.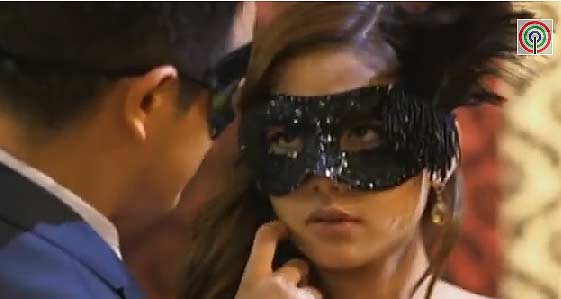 ADVERTISEMENT - CONTINUE READING BELOW
Maja Salvador is a woman possessed in the hit teleserye. Screengrab from The Legal Wife
6. A woman, deprived of love and affection from childhood, will find it in the wrong man-or so this script goes.
This is the premise of Nicole's falling for Adrian. She never knew the love of her biological father and everyone she had ever loved has left her. Her mother died in despair because Nicole's father Dante Ramos (Mark Gil) left her and Nicole to build another family with his long-time love, Eloysa (Rio Locsin). So here you have a virtual sequel of the Mark Gil-Rio Locsin love team of Kasalanan Ba? Eloysa, meanwhile, has a child with her legal husband Javier (Christopher de Leon)-Monica. This breeds further resentment, not only because Rio Locsin used to be Christopher de Leon's ghost lover in Haplos. The rub for Nicole is that Monica seems to have it all, and all the love she needs. Instead of finding nourishment from that love, which is all the more available because Monica is her best friend, Nicole is consumed by envy. It's hard to draw sympathy for this character, and more so for the scriptwriters who came up with this stereotype.
ADVERTISEMENT - CONTINUE READING BELOW
7. The sins of the parents are revisited on their children.
This must be true only in this teleserye, or else The Legal Wife won't have such a rich back story that contradicts our ordinary lives.
8. To succeed in business, you should be driven by the desire for revenge and the OC impulse to win back the affection of lost love.
Maybe it worked for Heathcliff in Wuthering Heights, but here, Dante's wealth is legit. Nevertheless, he is hell-bent on running his business rival, Javier's Vita Sardines, to the ground but for personal reasons: to destroy Javier and snatch back his wife and daughter. If captains of industry thought this way in real life, their own businesses may be jeopardized, although the business section would surely become a more interesting read. At any rate, big business is as much a vital resource for serye writers as the canon of melodramas.
ADVERTISEMENT - CONTINUE READING BELOW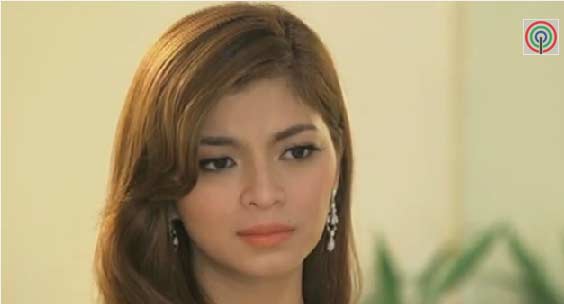 Angel Locsin plays what is essentially a deglamorized role as the cheated woman.
9. Behind every man's success is an underappreciated woman.
So goes this timeworn truism as it affects Monica's life-or so this story would have it, thereby taking a dig at machismo. Apart from the catfights and the bitching, The Legal Wife, then, is ultimately guided by progressive sexual politics. Is there any contradiction about this teleserye? Yes. Because to be self-contradicting is human nature at its most elemental.
ADVERTISEMENT - CONTINUE READING BELOW
10. In high-end melodramas, multitasking is key.
The female characters seem to be very good at it-especially Nicole, who manages to juggle all that business with so much pleasure. Monica also turns out to be quite a corporate machine, unlike Adrian who overlooks something as simple as a typo error in his agency's promotional material. "This would never happen if Monica were here," laments a client in that episode subtitled "The Typo Error." Just kidding.
The Legal Wife airs weeknights on ABS-CBN.
Jenny S. Sta. Ana is a lawyer and pop culture aficionado.
CONTINUE READING BELOW
Recommended Videos
Share this story with your friends!
---
Help us make Spot.ph better!
Take the short survey
Load More Stories