MOVIE REVIEW: The Fault in Our Stars
It's okay.
(SPOT.ph) This film is terrible. The characters have cancer. Multiple characters have cancer and there are multiple types of cancer. Read that in Shailene Woodley's voice-deadpan and sarcastic. (Yes, we're being ironic.) Much like the teenage lovers in the story, the odds are against The Fault in Our Stars (TFiOS). Adapting a novel is always (aww, always) a challenge, and adapting one that has a huge and clever fanbase is twice as hard. The author of the book, John Green, professed his love for the movies. Despite a couple of details that were left out or changed, it's actually very hard not to at least like Josh Boone's take on Hazel and Gus.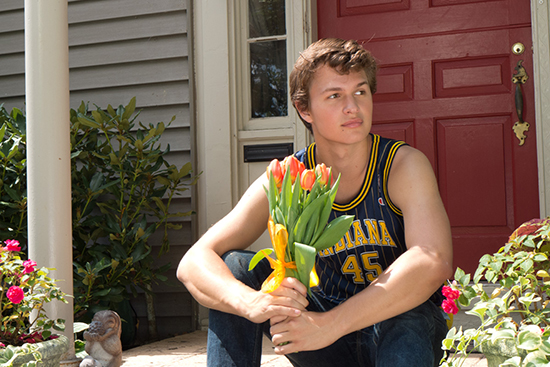 Augustus Waters. Charming, one-legged hunk.
Between the two leads, Ansel Elgort is easily more winsome-just like in the book. He's good-looking and delivers these lines that seem impossible to imagine in real life, but Elgort makes it work. The look of wonder on his face as he looks out of the plane is genuinely endearing. Woodley, on the other hand, shifts from tough and smart to hard and somewhat impassive. We'll chalk up the cynicism to her character's disease.
ADVERTISEMENT - CONTINUE READING BELOW
Visually, the hint of blue in almost every frame is a nice touch. The happier scenes involve a lighter shade, while navy or teal are present in the more melancholy sequences. A movie with a color palette is always more pleasing to the eye.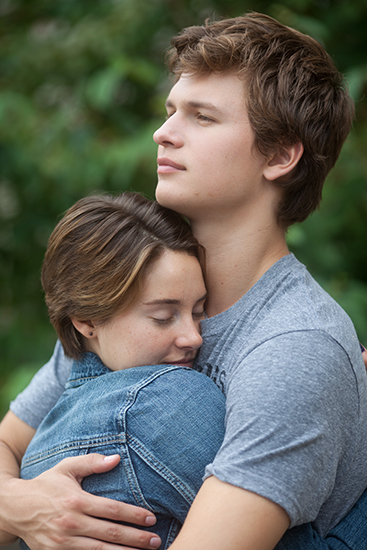 CONTINUE READING BELOW
Recommended Videos
Hugs-something you'll need after the movie.
The plot is mostly retained: two cancer "survivors" meet in the literal heart of Jesus (not quite emphasized in the film) and they try not to fall in love. They fail at this.
As previously mentioned, small details from the book were omitted-some of which are forgivable, some are too pertinent that they decrease the chemistry between Movie Hazel and Movie Gus. After their initial meeting, the pair head for the basement immediately, instead of watching V for Vendetta with substantial distance between them in the living room, which lessens the tension. The thrill of seeing them fleshed out inevitably makes you swoon when they kiss, but the movie leaves out parts, like Hazel feeling giddy when Gus advises the waiter that she's a vegetarian, bricks in the solid wall that is their relationship. Boone did his best, but there are too many small moments that need to be inserted in order to capture the romance part of TFiOS. Woodley's infrequent off-camera narration bridges the gaps, but the film is not an audiobook. She can't do a voice over all the time.
ADVERTISEMENT - CONTINUE READING BELOW
In his Vlogbrother video of the premiere, Green advised people to read the novel first. We completely agree with him on that one.
Movie TFiOS has its small moments too, like Laura Dern's (as Mrs. Lancaster) face when she has to tell Hazel that Amsterdam is a little out of their means. It's a little-known secret that parents feel like they fail when they can't give everything to their children, and you almost have to look away from that scene. Breaks your heart a little prematurely; the saddest parts are just about to happen.
Those who have read the novel are insulated from the big reveal and those who have never read it might not feel the full impact. They never show how it happened. We are just told that it has already happened, and now, here are the people dealing with what happened-in less than 20 minutes. Unlike in novels where time stretches, allowing you to process emotions, movies use a different language to reach out to the audience. Boone's adaptation misses a few cathartic moments, but it's okay.
RATING: ••• 3 spots out 5
The Fault in Our Stars opens in cinemas on June 5
Share this story with your friends!
---
Help us make Spot.ph better!
Take the short survey
Load More Stories