10 Favorite Actors-Turned-Authors
Never judge a book by its author!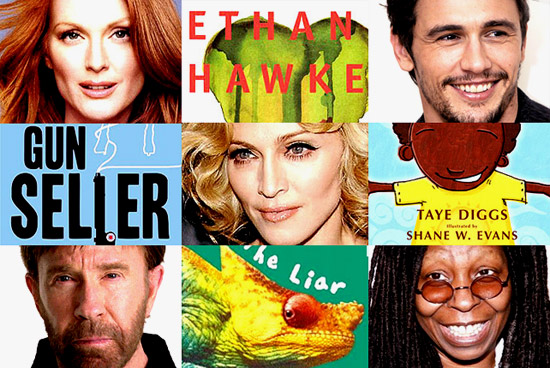 (SPOT.ph) It's easy to forget that actors are humans too. Sometimes, they're more than capable of moving us to tears or laughter on-screen or strutting red carpets like untouchable gods and goddesses. There are those "triple threats"-actor/singer/dancer-but then, there are the "dabblers." They cook, they paint, they design clothes, and sometimes, they write. And they write well. How these talented folks manage to find the time and the energy to give us some bits of literature, we don't know. Yet here they are on our list.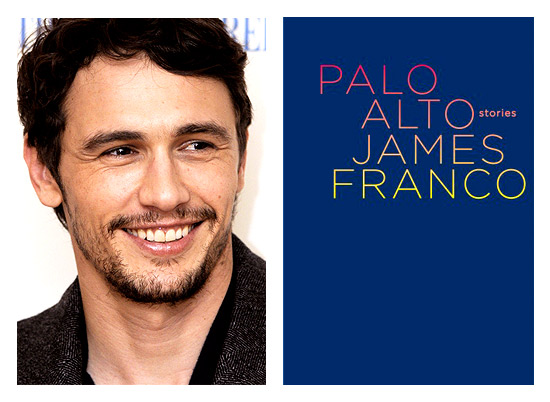 1. James Franco - Palo Alto
It's no surprise this "metamodernist" is a published author. His collection of short stories, Palo Alto, was published in 2010 and was met with mixed reviews. Nonetheless, these stories about teenagers dealing with family drama and struggling with vices was adapted into a film directed by Gia Coppola (yes, of the Hollywood Coppolas) and starring Emma Roberts. Of course, James Franco is in the film too.
ADVERTISEMENT - CONTINUE READING BELOW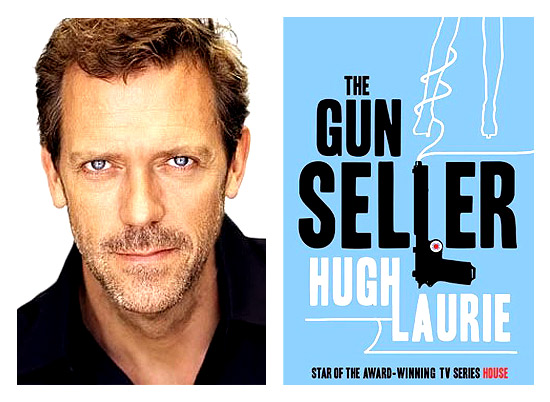 2. Hugh Laurie - The Gun Seller
Hugh Laurie initially submitted his manuscript under a pseudonym, worried about becoming just another "celebrity author." But his first novel about international arms dealing conspiracies, terrorists, and the CIA still took off, with The New York Times even hailing it as "the most engaging literary melange des genres since George Macdonald Fraser's Flashman arrived on the scene." The Gun Seller was published in 1996, but Laurie has penned a sequel due out January 2015.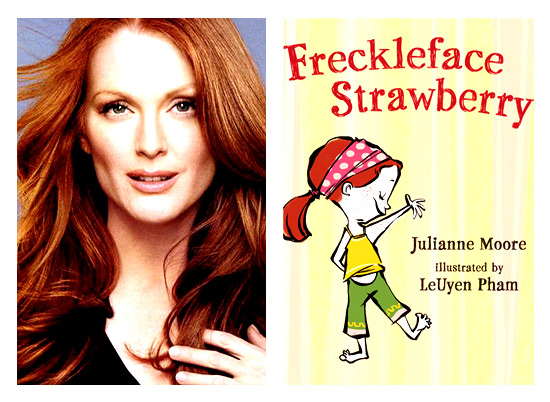 CONTINUE READING BELOW
Recommended Videos
3. Julianne Moore - Freckleface Strawberry
As a redhead, the stunning Julianne Moore grew up hating her freckles and Freckleface Strawberry is a sweet, semi-autobiographical children's book that's established Moore as a successful children's author. The New York Times bestseller was inspired not just by her own image issues, but also when her son began disliking his appearance. Nothing like a simple children's story to remind us that we can overcome our problems-even if we don't end up as gorgeous as Julianne Moore.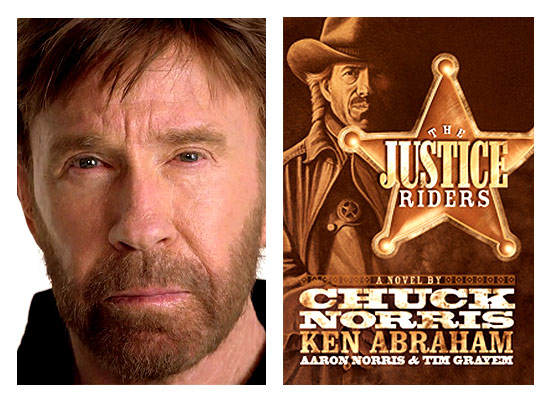 4. Chuck Norris - The Justice Riders
That's right, he can write books too. The Justice Riders is something as badass as you'd expect from Chuck Norris. This novel tells the tale of unsung Civil War heroes and their adventures in the wild west. Insert your favorite Chuck Norris joke here.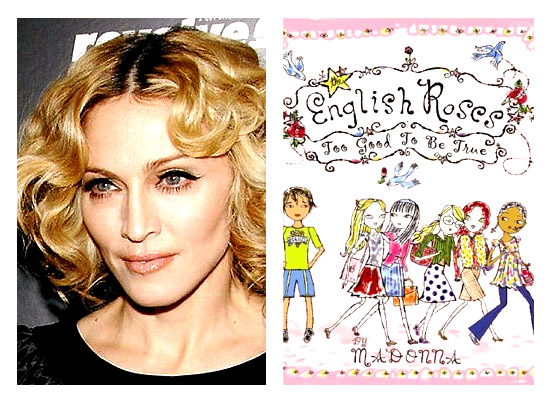 ADVERTISEMENT - CONTINUE READING BELOW
5. Madonna - The English Roses
She may have had an album called Erotica and danced on stage in cone bras, but Madonna is a best-selling author of children's books too. The English Roses, a picture book about four schoolgirls in London, was published in 2003 and it's turned into a whole series now with 12 books.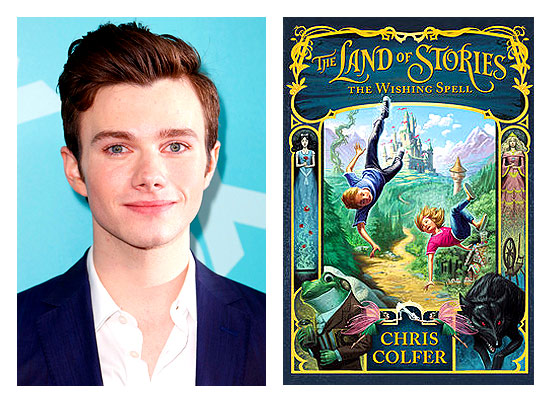 6. Chris Colfer - The Land of Stories
The Land of Stories: The Wishing Spell is the first in a trilogy written by Chris Colfer. The modern fairy-tale finds a pair of twins falling into a realm where fairy tales are real. As a creative and bold actor, it's no surprise Chris Colfer's book became a New York Times bestseller and was named by Barnes & Noble as one of its "Best Books of 2012."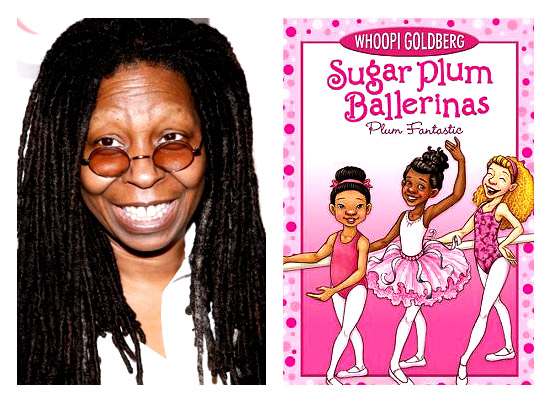 ADVERTISEMENT - CONTINUE READING BELOW
7. Whoopi Goldberg - The Sugar Plum Ballerinas
A book about ballerinas may be the last thing you'd expect from Whoopi Goldberg, but hey, she's practically done it all. She's been a singing nun and voiced a hyena. Oh, and she's an EGOT winner, so it should be no surprise that The Sugar Plum Ballerinas has turned out to be a successful series of children's books.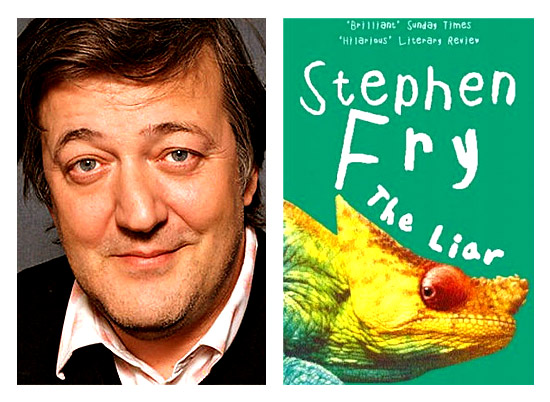 8. Stephen Fry - The Liar
Stephen Fry tends to pop up in your favorite films as the clever character, because this incredibly talented and funny man is just that. The Liar is just the first of Stephen Fry's novels and its plot alone is convincing enough to pick up a copy: A public school teacher has a knack for being an excellent liar and joins a make-believe espionage just to avert boredom.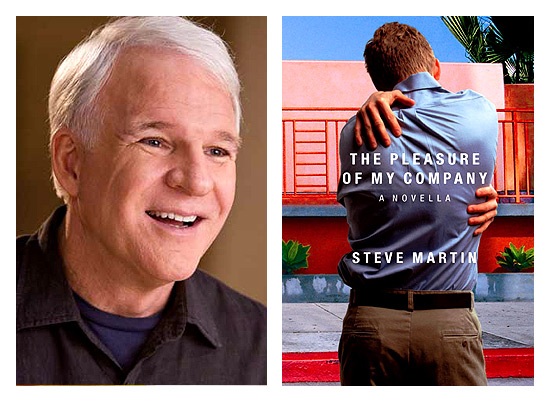 ADVERTISEMENT - CONTINUE READING BELOW
9. Steve Martin - The Pleasure of My Company
As diverse as he is on screen and on stage, Steve Martin is just as versatile when it comes to writing. He's done screenplays, essays, a novella, plays, and a children's book. But we recommend his 2003 novel, The Pleasure of My Company, a humorous but profound story of a man bound by neuroses and obsessions, like all the lightbulbs in his apartment must add up to 1,125 watts.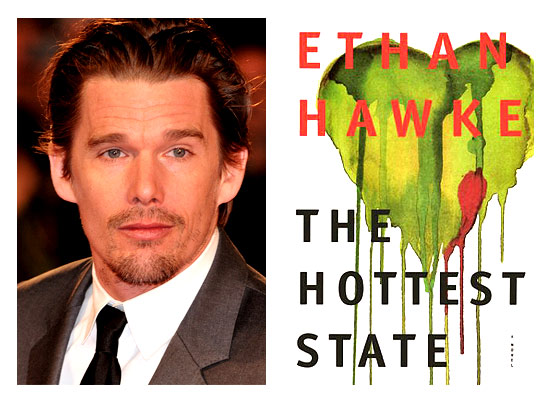 10. Ethan Hawke - The Hottest State
No, you're not lost in another Before Sunset-esque dream. Ethan Hawke is a published author just like his character, Jesse. His first novel doesn't follow lost connections in Europe, but The Hottest State is still about coming-of-age and heartbreak. The story of struggling actor William from Texas and singer/songwriter Sarah from Manhattan was adapted into a film in 2006, directed by Hawke himself.
ADVERTISEMENT - CONTINUE READING BELOW
Share this story with your friends!
---
Help us make Spot.ph better!
Take the short survey
Load More Stories