10 Real-life BFFs (Best Female Friends) We Love
Catfights and gossiping? Definitely not. Here's today's dose of the warm and fuzzies.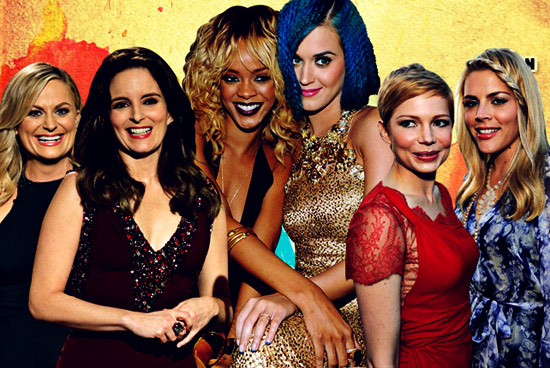 (SPOT.ph) Having a best friend to watch your back and support you through trying times is important even for those who don't live their lives in the spotlight. In an industry where careers and relationships are fleeting, these 10 celebrity female friends prove that they can withstand the test of time, rumors, and supposed catfights.
This list is not ranked.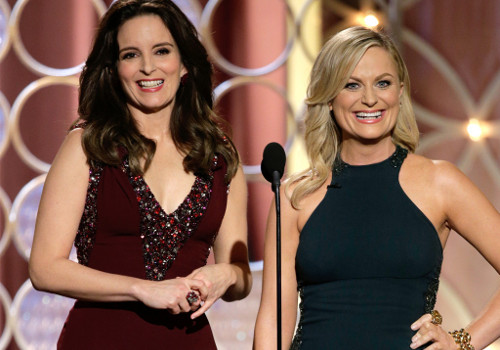 1. Tina Fey and Amy Poehler
Parks and Recreation's Leslie Knope knows that love shouldn't be limited to your significant other which is why she created Galentine's Day-the holiday that celebrates female friendships every February 13. True to her show's character, Amy Poehler also celebrates her real-life friendship with Tina Fey. The hilarious duo first met in an improv class in 1993. Since then, their strong bond has reflected onscreen: from Saturday Night Live, to guesting and starring in each other's movies, then hosting the 2008 Emmys and the 2013 and 2014 Golden Globes. Fey even dedicated an entire chapter of her book to Poehler, aptly titled "I Don't Care If You Like It (One in a series of love letters to Amy Poehler)".
ADVERTISEMENT - CONTINUE READING BELOW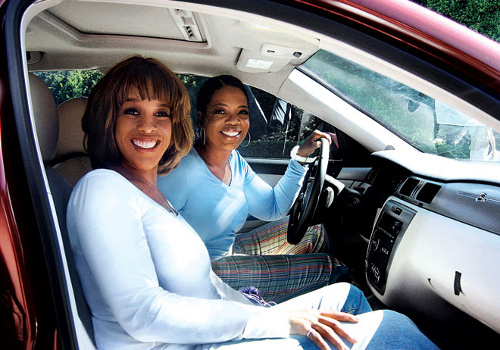 CONTINUE READING BELOW
Recommended Videos
2. Oprah Winfrey and Gayle King
Oprah Winfrey's friendship with journalist Gayle King spans more than three decades-effectively outliving the average Hollywood dating cycle. Winfrey has nothing but kind words for her friend, saying, "She is the mother I never had. She is the sister everybody would want. She is the friend that everybody deserves. I don't know a better person." Aww.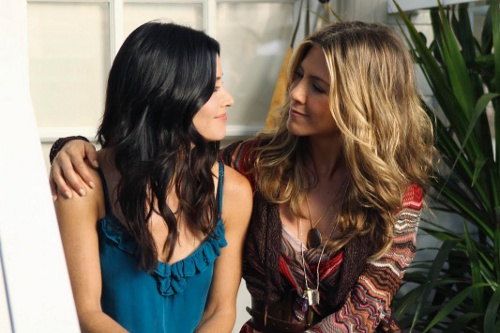 ADVERTISEMENT - CONTINUE READING BELOW
3. Courteney Cox and Jennifer Aniston
They went from Friends to best friends. The real-life Monica and Rachel have been in each other's lives since their hit show's premiere in 1994. The pair's respective divorces have been tabloid fodder for years but it hasn't diminished their friendship as Aniston once admitted, "Without giving away too much of my private stuff, all I can say is she's been there for me through thick and thin."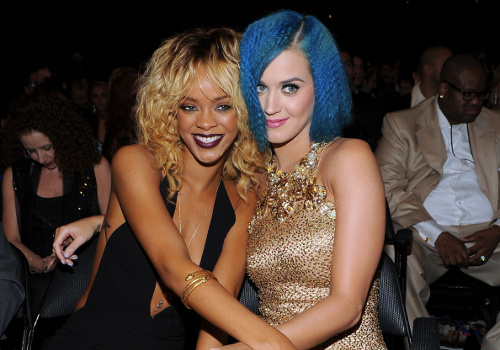 4. Rihanna and Katy Perry
Rihanna and Katy Perry are one of pop music's favorite BFFs. The two became fast friends in 2009 after bonding over a studded Valentino purse. When Valentine's Day rolled around, Rihanna sent Perry the same purse in the mail and they've been inseparable ever since. At this point, we're just waiting for a music collaboration. Any day now, guys.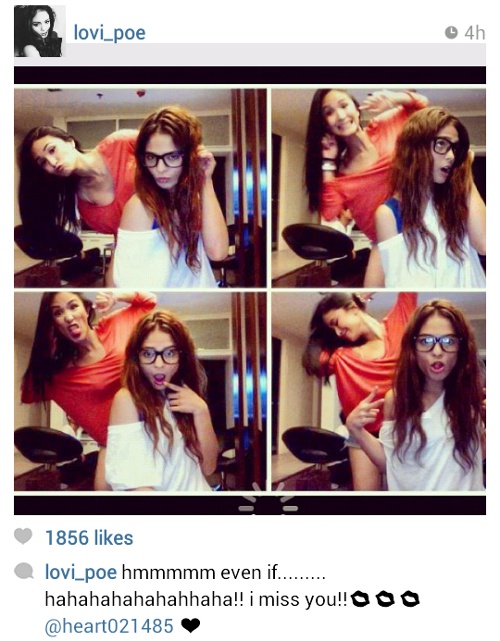 ADVERTISEMENT - CONTINUE READING BELOW
5. Lovi Poe and Heart Evangelista
Fashion seems to be a popular ice breaker in the business because it also kickstarted the close bond between actresses Lovi Poe and Heart Evangelista. It all started roughly six years ago when Poe complimented Evangelista on her outfits. These two have also worked together in the show Legacy alongside Alessandra de Rossi, who completes this trifecta of solid female friendship.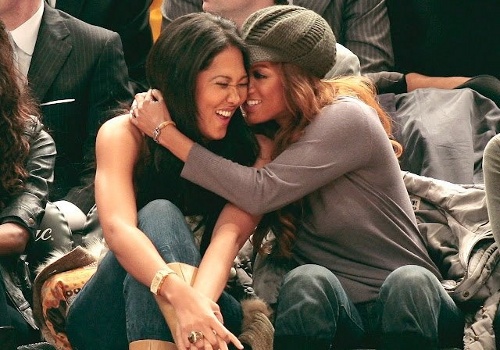 6. Tyra Banks and Kimora Lee Simmons
These fashion moguls have been besties since they were teenagers and modeling for Chanel. They pursued different career paths-Banks ventured into TV while Simmons started her own fashion line-but played each other's support system as they grew up. Simmons has said about their success in the business: "I think there was always something about Tyra and I think she saw that in me, too."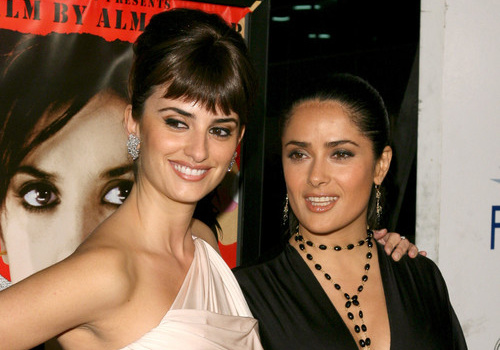 ADVERTISEMENT - CONTINUE READING BELOW
7. Salma Hayek and Penelope Cruz
It was in the late '90s when a young Cruz moved from Spain to Hollywood to work on the film The Hi-Lo Country. Hayek picked her up from the airport and showed her around L.A. They worked together on the 2006 movie Bandidas, which sparked rumors of a lesbian relationship (as close female friendships in Hollywood usually do). Cruz was later nominated for an Oscar and Hayek, who was announcing the nominees, couldn't help but shout "Yes!" when she heard her friend's name. Besides having each other's backs, they also have a sense of humor; remember when Cruz punk'd Hayek?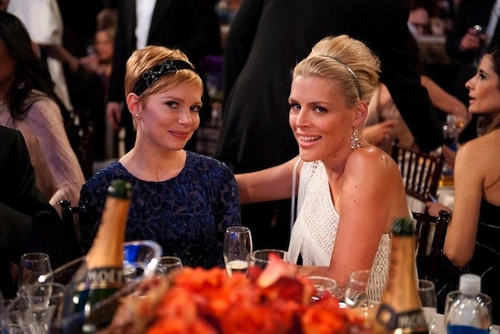 8. Michelle Williams and Busy Philipps
They went from just co-stars in Dawson's Creek to longtime best friends. Philipps is the godmother of her friend's daughter, Matilda Ledger. Throughout the 2012 awards season, she has consistently been Williams' plus one, including the Golden Globes and the Oscars. Williams has also guest-starred in Cougar Town, where Philipps' character, Laurie, teaches her to pronounce her trademark "What, what?"
ADVERTISEMENT - CONTINUE READING BELOW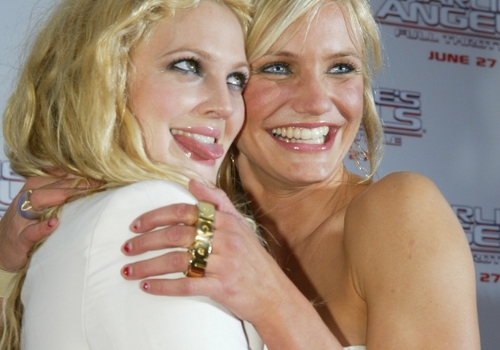 9. Cameron Diaz and Drew Barrymore
You could say that "Angels" brought Cameron Diaz and Drew Barrymore together. But contrary to popular belief, they first met as teenagers in a coffee shop and ran into each other around L.A. over the years but only hit it off with Charlie's Angels. Two movies later, they've gone on vacation, attended music festivals, and celebrated baby showers together. Recently, Diaz abruptly ended an interview after the host brought up Barrymore's "drug years." Talk about having your friend's back.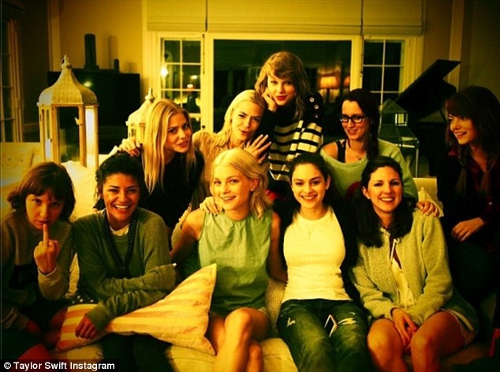 ADVERTISEMENT - CONTINUE READING BELOW
10. Taylor Swift and... well, everyone
Emma Stone, Lena Dunham, Hailee Steinfeld, Lorde, Karlie Kloss... We're losing count of just how many friends Taylor Swift has. While songs about her ex-boyfriends may have made her famous, Swift is turning that image around and celebrating female friendships, one Instagram post at a time. Sure, she can write a sad song that defines your heartbreak but she'll support you and your successes, too.
Also Read:
Share this story with your friends!
---
Help us make Spot.ph better!
Take the short survey
Load More Stories