10 Love Lessons from Celebrity Couples
Because it's still the month of love and all things sappy!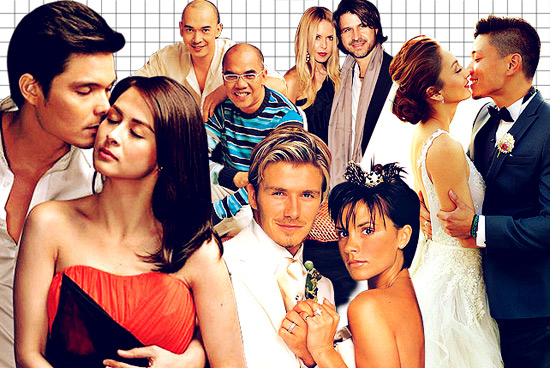 (SPOT.ph) The end of Zac Efron and Vanessa Hudgens' five-year romance shattered our entire belief system. Not only did their long-term love affair have us invested in the possibility of true love in Hollywood, but it also made us believe in true young love in Hollywood. There were other celebrity couples that kept us optimistic, of course, but then Heidi Klum ran off with her bodyguard, Solange kicked Jay-Z and Beyonce didn't do anything to stop it, Gwyneth Paltrow consciously un-coupled from Chris Martin, and Orlando Bloom punched Justin Bieber in the name of Miranda Kerr.
ADVERTISEMENT - CONTINUE READING BELOW
Our hopes are hanging by a thread, but we list the 10 couples that continue to make us believe.
Longevity was not a factor in selection.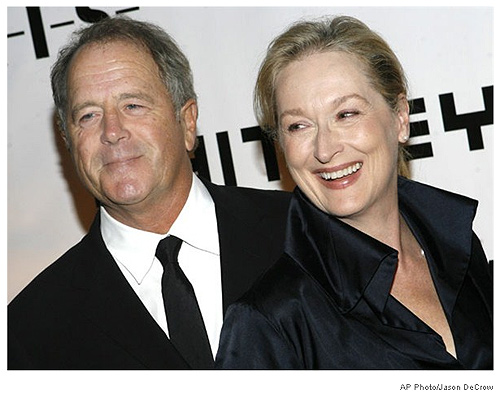 Screencap from MSN.com
10. Meryl Streep and Don Gummer
The three-time Academy Award Winner and the renowned sculptor have been married since 1978 and between them, they have four grown-up children. Though Gummer is famous in the art circle, it can't be too easy to be known to the rest of the world as Mr. Meryl Streep. The pair has been together since the beginning of her colorful acting career (and before all the accolades). He keeps a low profile, normally seen supporting his wife during award ceremonies. If they televised art events more, perhaps we'd see her with him, too!
ADVERTISEMENT - CONTINUE READING BELOW
Tip we learned: Two top-notch people from different fields make for a very cool power couple.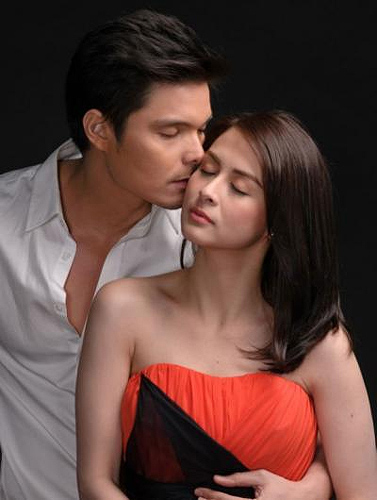 9. Marian Rivera and Dingdong Dantes
Marian and Dingdong got together in 2007's Marimar-a successful coupling on screen that paved the way for real-life chemistry, four more soap operas, and two movies. You could say that the line between their professional and personal lives is blurred to the point of non-existence, but absence does indeed make the heart grow fonder. Marian and Dong haven't undertaken a project together since 2012 and their relationship is still going strong despite rumors of wild jealousy. Maybe they were busy planning their biggest joint project yet: their December 2014 wedding.
ADVERTISEMENT - CONTINUE READING BELOW
Tip we learned: Dating co-workers isn't always a disaster.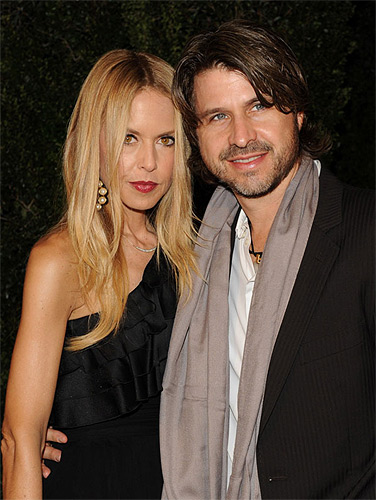 Screencap from MarieClaire.com
8. Rachel Zoe and Rodger Berman
Rodger who? You may know him as the guy who's always in the background on The Rachel Zoe Project (2008 to 2013), but he's actually husband to the celeb-favorite stylist. They've been together since 1991 and married in 1996-long before all the glamour. Rodger used to be an investment banker and he's currently the president of Rachel Zoe, Inc. You'd know after a few episodes of their reality show that though Rachel has the spotlight, Rodger handles all backend operations and approves the big decisions. (Rachel's constantly turning to him for advice.) After 15 years of marriage, the pair welcomed their first child, Skyler, in 2011, and another, Kaius, two years later.
ADVERTISEMENT - CONTINUE READING BELOW
Tip we learned: Your significant other should be your partner, too!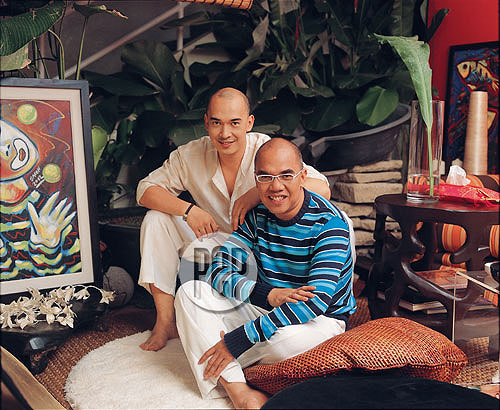 7. Boy Abunda and Bong Quintana
Boy and Bong have been together for 31 years. We'll give you a moment to let those words sink in. If their relationship were a person, he/she would have his/her own family now. What we love about this couple is how they constantly motivate each other. They encouraged each other through the intimidating task of meeting each other's families, which turned out to be a cinch when their parents saw how happy their sons are together. When the King of Talk finished his undergraduate and MA degrees, Bong felt inspired to finish his own schooling-HRM at the Eulogia Amang Rodriguez Institute of Science and Technology.
ADVERTISEMENT - CONTINUE READING BELOW
Tip we learned: Motivate rather than change a person.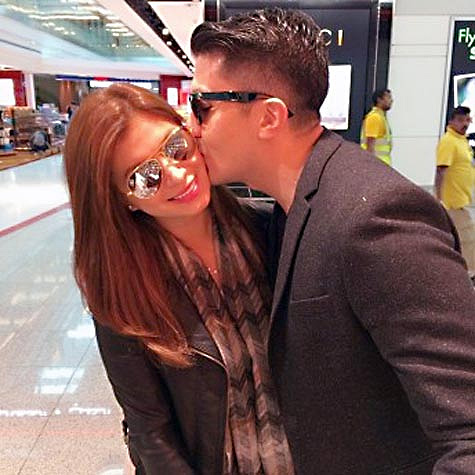 6. Angel Locsin and Luis Manzano
Not everyone's lucky enough to land an angel. This sweet couple proves that love is no one-time thing. They first got together in 2007 but broke up in 2009 for reasons unpublicized. Rumors that the spark reignited started late last year-which Luis confirmed in February 2014. Their reconciliation seemed almost serendipitous. Unknown to each other, they broke up with their then-current partners at nearly the same period. Both of them are public with their affections, and Luis' parents, Vilma Santos and Edu Manzano, have gone as far as hinting at a wedding in the near future and excitement about their potential grandchildren.
ADVERTISEMENT - CONTINUE READING BELOW
Tip we learned: Some exes deserve a second chance...the tricky part is deciding which ones.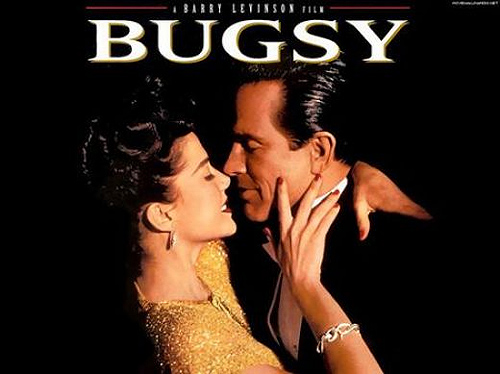 5. Annette Bening and Warren Beatty
The relationship seemed doomed from the beginning-they had a 21-year age gap and Warren Beatty is a well-known ladies' man in Hollywood-but their marriage seemed to go according to plan...until 2010. A biography, Star: How Warren Beatty Seduced America, claimed that the actor slept with 12,775 women including Dianne Keaton, Jane Fonda, Cher, and Joan Collins. Author Peter Biskind calculated the Dick Tracy actor managed 246 sexual partners a year, though the author presumes that he has remained faithful to the American Beauty star since marrying her in 1992.
ADVERTISEMENT - CONTINUE READING BELOW
In an interview with The Mirror in 1999, Annette was quoted saying, "This wasn't about how many women he had been out with. Sure he likes women. Why shouldn't he? He makes you feel good. Well, he made me feel good! In fact, he is very committed to whatever he does and that includes being a father. He wants to do things well."
Eight years later, Warren told MSNBC.com:  "After years of running around and having a good time, I began to realize with some embarrassment that in most ways my movies all seem to return to one fairly unoriginal recurring theme: 'Love conquers all,' " he said. "I don't know if it's true but it seems to be true for me."
Tip we learned: A player will always meet his match.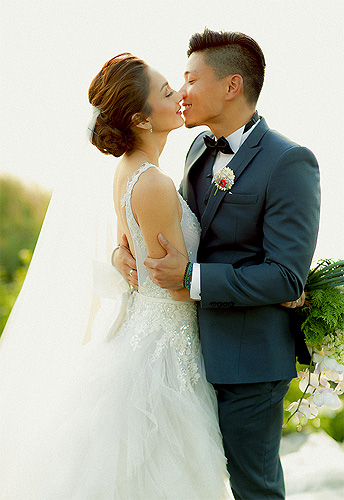 ADVERTISEMENT - CONTINUE READING BELOW
Photo by Mango Red
4. Iya Villania and Drew Arellano
It was like our very own Zac Efron and Vanessa Hudgens. Iya began dating Drew when she was 17 and he was 24, and they sealed their partnership with a ceremony overlooking a cliff 10 years later. The two had dodged persistent marriage questions throughout their long-term relationship. In 2011, seven years into their romance, Iya explained to PEP.ph that Drew was enabling her to discover herself and explore. "We're so in love, we're so secure, and we're so sure...Hindi na namin kailangan magmadali." She also revealed that faith and understanding made dealing with the speed bumps easier.
Tip we learned: The best response to "When are you getting married?" is "Mind your own business!"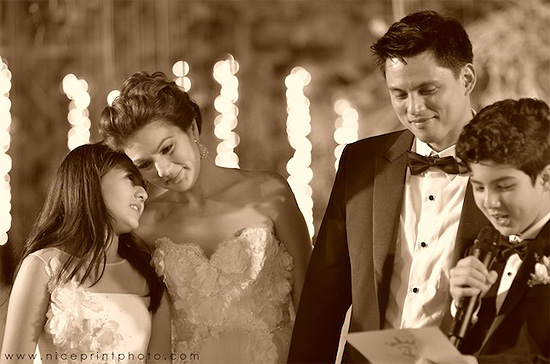 ADVERTISEMENT - CONTINUE READING BELOW
Photo by Nice Print Photo
3. Carmina Villaroel and Zoren Legaspi
Carmina and Zoren's relationship began earlier than most people realize. When she was 13, Zoren, then 16, actually had a crush on her, but his fancies were sidetracked and he started dating her fellow Regal Baby, Ruffa Gutierrez, instead. But the stars aligned for the two celebrities who got together a decade later, and had gorgeous twins, Cassie, and Mavy, in 2002. Several commercials and one gender transformation later, Zoren and Carmina finally married in 2012 in a surprise production courtesy of one very sweet groom. Watch their flash mob wedding video here. It explains it all.
Tip we learned: Surprises never get old.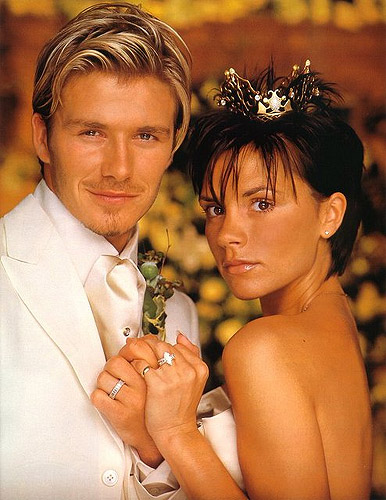 ADVERTISEMENT - CONTINUE READING BELOW
2. Victoria and David Beckham
Most of the international celebrity couples on this list have been plagued with infidelity rumors one way or another, but none more than this stylish twosome-Posh and Becks. One's a pop superstar, the other is a soccer stud; together, they're one delicious match. Maybe it was Victoria's total lack of football knowledge that sealed the deal. Unlike other females who were absolutely smitten with the footballer who could bend it like no other, the Spice Girl had no idea who he was when they met in 1997. They married two years later and promptly began a family. Several chic haircuts and four children later, they're still one solid unit against gossip and bad clubs. They've proven that they're together through thick and thin, and no matter what hair color.
Tip we learned: When you look so good, who gives a crap?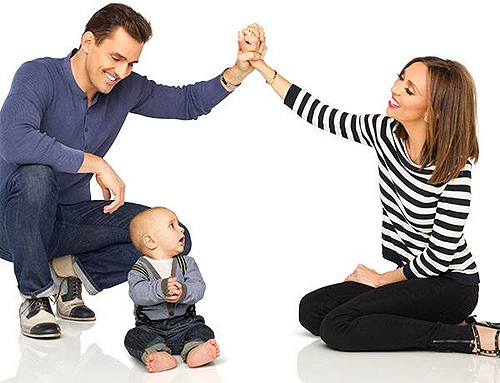 ADVERTISEMENT - CONTINUE READING BELOW
1. Giuliana and Bill Rancic
The E! reporter may have overstepped her journalistic boundaries when she kinda-sorta flirted with Bill when she interviewed him for winning The Apprentice Season 1. They've been married since 2007-which isn't much when you count in Tom Hanks-Rita Wilson years-but their relationship has special significance. Since 2010, their romance has been documented on reality TV, and if there's anything that can extinguish love, it's reality TV (just ask the Kardashians). Giuliana explained in one episode of E! News, however, that the show has actually helped strengthen their bond. Seven years into the marriage and they've already had to deal with fertility issues and cancer-overcoming both successfully.
Tip we learned: Sometimes, love trumps ethics.
Recommended Videos
Load More Stories