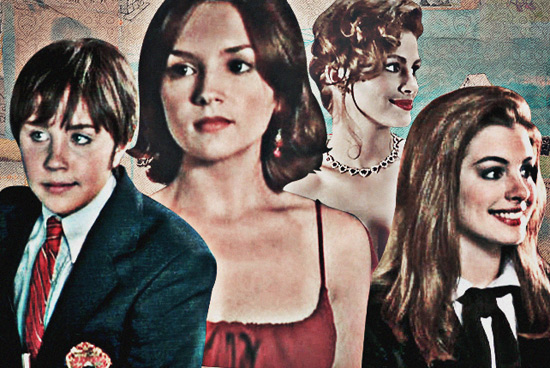 (SPOT.ph) From drab to fab. From male to female (or vice-versa). Next to the familiar training montage, makeover montages are the best way to show a character's dramatic evolution. It's the movie's way of saying, "Here we go, the plot is finally in full swing!"
Makeover montages are memorable not just for the end result but the process of getting there, too. We appreciate a detailed montage that shows the characters going through different hairstyles and outfits until they make their grand entrance, if only because, well, who wouldn't want to experience that, too? We know how memorable Clueless is, but do you remember these 10 other makeovers?
This list is not ranked.
1. Pretty Woman
This makeover montage set to the film's titular song is the ultimate dream. We'd love to have Richard Gere spend an obscene (or as he said, "reaaaally offensive") amount of money on us on Rodeo Drive. Julia Roberts also got to rub all her spending in a rude salesperson's face, which is just as satisfying as being able to order pizza while trying on clothes.
2. Jawbreaker
After a group of popular girls accidentally murder their best friend, they silence the only witness, Fern Mayo, by giving her a makeover and letting her join their clique. This gem gets a spot on our list, thanks to the interweaving scenes of Fern's makeover and the embalming process of their dead friend.
Skip to 2:04 for Laney's transformation
ADVERTISEMENT - CONTINUE READING BELOW
3. She's All That
It's the oldest teen story in the book: the popular jock bets that he can turn the "repulsive" girl, Laney, into prom queen. They bicker. He falls in love. Oh, and she changes her appearance of course. One might argue that it's more of "taking-off-the-glasses-and-putting-on-a-dress" than a makeover but it's the slow motion entrance set to Sixpence None The Richer that makes it special. It's so memorable that it launched a hilarious spoof in Not Another Teen Movie.
4. Miss Congeniality
When the FBI needs a set of eyes in the Miss America pageant, Gracie Hart is the reluctant agent for the job. Michael Caine and his team of beauty specialists swoop in to wax, pluck and prep Gracie into beauty queen material. Plus, that entrance with Sandra Bullock in the blue dress is spectacular. Watch the full sequence here.
5. White Chicks
The makeover in White Chicks deserves a nod for its ability to turn FBI agents Kevin and Marcus Copeland into two blonde, white girls with hilarious results, of course. A swarm of FBI scientists transform the two, complete with wigs, clothes, and face and body prosthetics.
6. Tootsie
Dustin Hoffman's montage stands out, not just because he looked pretty great as a woman but also for how D.I.Y. it was. He certainly didn't need any experts to do his hair, nails, and makeup. (Check out this makeover scene in Mrs. Doubtfire, where Robin Williams cycles through different costumes... celebrity impersonations included.)
ADVERTISEMENT - CONTINUE READING BELOW
Recommended Videos
7. The House Bunny
When a Playboy playmate named Shelley is kicked out of the mansion, she moves into a sorority house and becomes a "house mother" to a band of nobodies. It was impressive how she single-handedly taught seven girls how to dress, flirt, do their hair, and of course, the wonders of a water bra.
8. The Princess Diaries
Mia Thermopolis was just an average teenager until she found out she's the heir to a small, fictional country in Europe. She undergoes a regal makeover because royalty can't have bushy hair and eyebrows, as you know. Fun fact: Larry Miller or Paolo the stylist was also responsible for Julia Roberts' new look in Pretty Woman.
9. Crazy, Stupid, Love
They say one of the best ways to get over a breakup is to change your look. That's exactly what Cal Weaver did when he sought the advice of ladies man Jacob. Not only did Jacob teach him fashion and romance, but he also (somehow) gave him a boost of confidence. Our main takeaway from all this is that we'd love an image consultation from Ryan Gosling.
10. She's the Man
Girls dressing up as boys to accomplish a specific end is nothing new (see Mulan and The Lord of the Rings). In this case, Viola disguises herself as her twin brother to play soccer. She learns how to walk like a man and tries on different mustaches while she's at it. That chest-bump looked pretty painful, though.
ADVERTISEMENT - CONTINUE READING BELOW
Share this story with your friends!
---
Help us make Spot.ph better!
Take the short survey
Load More Stories