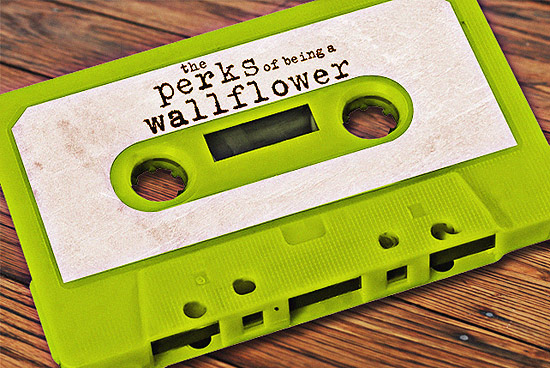 (SPOT.ph) It's been over a week since Spotify's valiant attempt to win Taylor Swift back, but it looks like she and the music streaming site are done for good. Mixtapes are more than just really creative ways to earn someone's heart. In the world of movies and novels, they move the plot along, or even better-are the very heart and soul of the story. Here are 10 fictional mixtapes that worked.
This list is not ranked.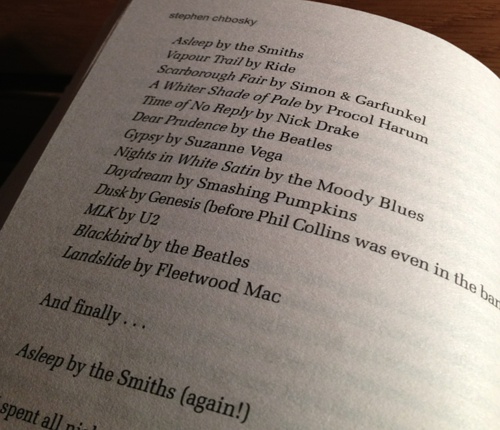 The Perks of Being a Wallflower
Why it worked: As part of a Secret Santa gift, The Perks of Being a Wallflower's Charlie (Logan Lerman) meticulously creates a two-sided mixtape for his close friend, Patrick (Ezra Miller). The result is an impressive list of songs, but it's the second side that Charlie hopes will make Patrick "feel like he belongs to something whenever he's sad."
Notable tracks: "Asleep" by The Smiths, "Dear Prudence" by The Beatles, and "Landslide" by Fleetwood Mac.
ADVERTISEMENT - CONTINUE READING BELOW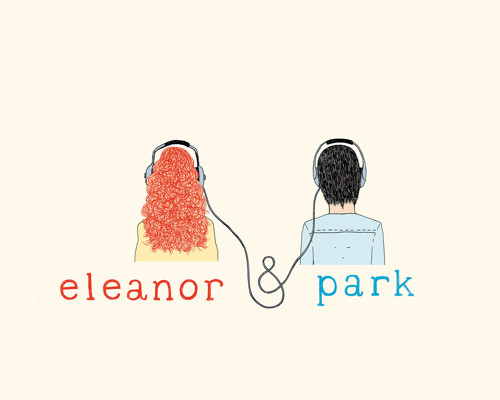 Eleanor & Park
Why it worked: Music plays a central role in the relationship between the two titular characters in the novel. After Park introduces Eleanor to Joy Division in the first mixtape he makes for her, she tells him that she could listen to the first three seconds of "Love Will Tear Us Apart" over and over again. He then makes her a second playlist, with nothing but that song playing on a loop. How's that for winning a girl over?
Notable tracks: We love Joy Division as much as the next person, but don't forget to check out the other mixes in the book, which include great tracks from The Smiths, Modest Mouse, The Vaccines, and U2.
Elizabethtown
Why it worked: Cameron Crowe films are known for their music, and this particular flick is no exception. Claire (Kirsten Dunst) makes a mixtape for Drew (Orlando Bloom), for his drive through the U.S. with his dad's ashes. She ups the ante of the usual roadtrip mix, and throws in directions and even a scrapbook of photos to complete the musical experience.
ADVERTISEMENT - CONTINUE READING BELOW
Recommended Videos
Notable tracks: "Come Pick Me Up" by Ryan Adams, "Same In Any Language" by I Nine, and "Moon River" by Patty Griffin.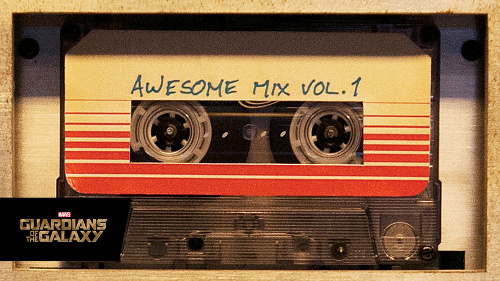 Guardians of the Galaxy
Why it worked: There's a reason why Star-Lord (Chris Pratt) himself keeps this mixtape at his side while he travels the universe, and it's not just the classic '70s music. It turns out Peter Quill's Awesome Mix Vol. 1 was carefully and expertly curated by his long-lost mother, his one connection to home.
Notable tracks: "Hooked on a Feeling" by Blue Swede, "I Want You Back" by The Jackson 5, and "Cherry Bomb" by The Runaways.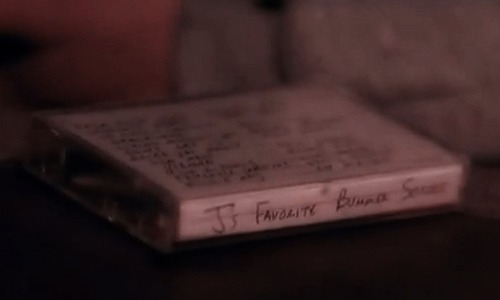 ADVERTISEMENT - CONTINUE READING BELOW
Adventureland
Why it worked: For a nostalgic-in this case, the '80s-film to work, music plays a crucial role in setting the story. The protagonist, James (Jesse Eisenberg) makes a mixtape for Em (Kristen Stewart) entitled "J's Favorite Bummer Songs," which he plays in the car. This later leads to a romantic and unexpected kiss.
Notable tracks: The movie plays over 30 songs and only one song from his mixtape is featured: "Pale Blue Eyes" by The Velvet Underground. The rest of the film's music is worth a mention, including "Just Like Heaven" by The Cure, "Modern Love" by David Bowie, and "Satellite of Love" by Lou Reed.
High Fidelity
Why it worked: Music is an integral part of Nick Hornby's 1995 novel, so much so that the character Rob (played by John Cusack in the film adaptation) actually narrates rules in creating a mixtape. He says, "You gotta kick off with a killer, to grab attention. Then you got to take it up a notch, but you don't wanna blow your wad, so then you got to cool it off a notch." His mix, which he hopes to fill with things that make his girlfriend happy, is a poignant ending to the story.
Notable tracks: "High Fidelity" by Elvis Costello & The Attractions, "Love Hurts" by The Everly Brothers, and "Smells Like Teen Spirit" by Nirvana. (Listen to a playlist of all the songs mentioned in the book.)
Boogie Nights
Why it worked: Peter Quill isn't the first character to have an "awesome" mixtape. Director Paul Thomas Anderson's gritty story on the adult film industry features a mixtape that takes center stage when a strapped-for-cash Eddie (Mark Wahlberg) decides to steal money from a drug dealer named Rahad (Alfred Molina). The latter's '80s radio-friendly mixtape is the unlikely but surprisingly suitable backdrop to a bloodbath.
ADVERTISEMENT - CONTINUE READING BELOW
Notable tracks: "Jessie's Girl" by Rick Springfield and "99 Luft Balloons" by Nina
No Strings Attached
Why it worked: Periods can be a pain, and Adam (Ashton Kutcher) takes it upon himself to make a mix for Emma (Natalie Portman) to help "soothe the womb." Nothing says "I like you more than friends and casual sex" like a playlist about, er, blood.
Notable tracks: "Even Flow" by Pearl Jam, "I've Got the World on a String" by Frank Sinatra, and the aptly titled "Bleeding Love" by Leona Lewis.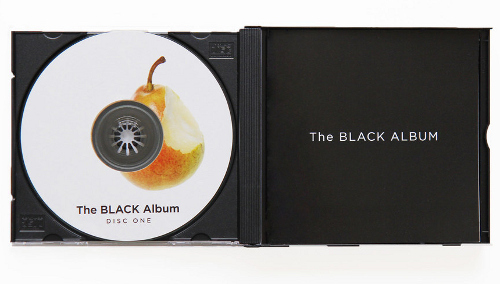 Boyhood
Why it worked: In the critically acclaimed film Boyhood, Ethan Hawke's character gives a mix to his son on his 15th birthday: a three-disc compilation of all the best post-Beatles work recorded by John Lennon, Paul McCartney, Ringo Starr, and George Harrison. The Black Album is his way of imagining what it would be like if the band had stayed together. It was his version of a family heirloom that money couldn't buy.
ADVERTISEMENT - CONTINUE READING BELOW
Notable tracks: "All Things Must Pass" by George Harrison, "Here Today" by Paul McCartney, "Real Love" by The Beatles, and "Imagine" by John Lennon. (The mix and accompanying notes were created by Ethan Hawke to give to his daughter, then tweaked slightly for the film. Listen to the full album.)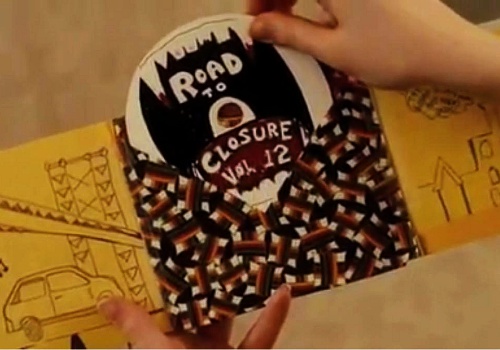 Nick & Norah's Infinite Playlist
Why it worked: The film adaptation of David Levithan and Rachel Cohn's novel is, for the most part, consistent. A heartbroken Nick (Michael Cera) makes a series of break-up mix CDs for his now ex-girlfriend, which she immediately throws in the bin. Norah (Kat Dennings), on the other hand, secretly saves them for herself.
Notable tracks: We don't get to hear the mixed CD in the film, but if you really want to get into the music, the book is your best bet with mentioned songs like "Pictures of You" by The Cure, "I Wanna Be Your Boyfriend" by The Ramones, and the surprising "I Want It That Way" by Backstreet Boys. Fan of the movie? Give the film's OST a listen.
ADVERTISEMENT - CONTINUE READING BELOW
Share this story with your friends!
---
Help us make Spot.ph better!
Take the short survey
Load More Stories