Top 10 Most Amazing ER Ejercito Movie Posters
Movie posters that pack as much action as the movies themselves.
(SPOT.ph) Okay, so these posters don't all feature ER Ejercito, but he's in every single one of the movies. And in honor of his latest one (Magnum Muslim .357, to be shown during this year's Metro Manila Film Fest), we list the movie posters that have made us stop in our tracks...and stare.
Some know him as ER Ejercito, the previous governor of a Laguna province. Others know him as "Jorge Estregan" or "Jeorge Estregan." Sometimes, he goes by "George Estregan Jr." No matter what the on-screen name may be, there is one common denominator: the movie posters. There's just so much going on in each one, we don't know where to look first. Subtlety? Restraint? You'll find none of that here. The more action, the better.
Again: Not all movie posters feature ER Ejercito. In all cases, though, he is part of the movie.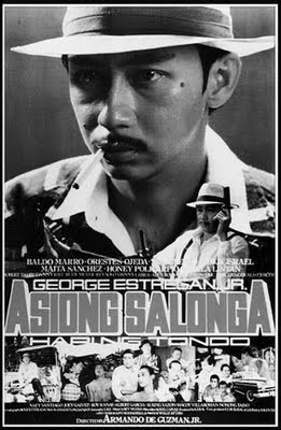 ADVERTISEMENT - CONTINUE READING BELOW
10. Asiong Salonga: Hari ng Tondo (1990)
Perhaps the most understated poster of them all, which is really saying a lot. Maybe it's the black and white treatment.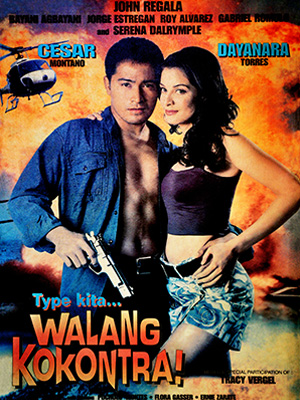 CONTINUE READING BELOW
Recommended Videos
9. Type Kita... Walang Kokontra! (1999)
An action movie is absolutely nothing without explosions, as this poster tells us. Why does Cesar Montano have to have his shirt unbuttoned? Did the movie's sheer awesomeness blow it open? Do they jump out from the random helicopter in the background? Is it integral to the plot? We have so many questions.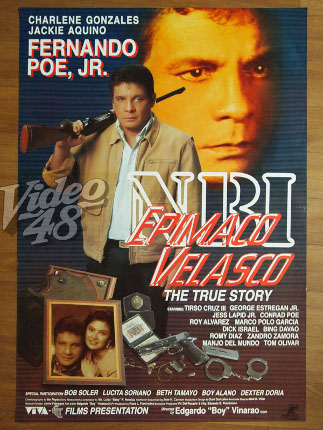 ADVERTISEMENT - CONTINUE READING BELOW
8. Epimaco Velasco: NBI (1997)
Clearly, one photo of Fernando Poe Jr. in a poster is not enough (a pattern we will see later on). His enlarged floating face highlights the personal pain he will undoubtedly go through in the movie. Just look at that slight furrow in his brows. So. Much. Manpain. They also throw in a pile of police items, because the word "NBI" in the title obviously needs more emphasis.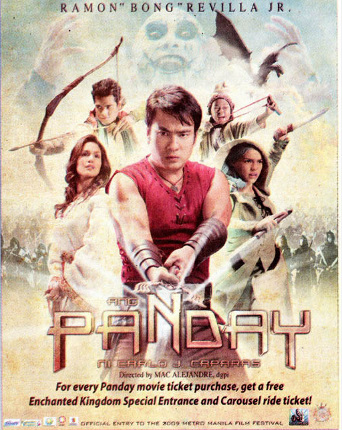 7. Ang Panday (2009)
This poster is a master class in later ER Ejercito promotional material. Highlight the epicness of your film by adding as many people in the background as possible. Yes, this includes the villain caught in the middle of his maniacal laugh, and the flying dragon. This is a movie about good versus evil, after all.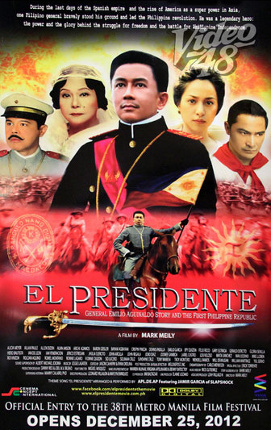 ADVERTISEMENT - CONTINUE READING BELOW
6. El Presidente (2012)
We have to give this Photoshop job points for accuracy. Aside from bearing a striking resemblance to our country's first president, he even has the horse and Philippine flag down pat! Don't even get us started on those superimposed seals and Christopher de Leon's mustache. The plot summary is a helpful touch, too.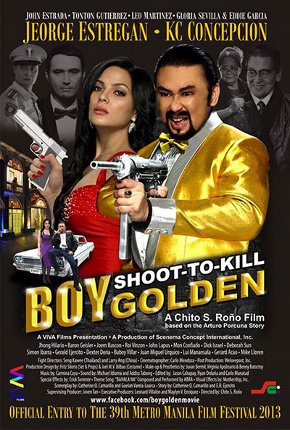 5. Boy Golden: Shoot to Kill (2013)
Nothing says "I am a powerful gangster from the '60s" like a big gun, a cool car, and a shiny, gold suit (with matching gold bowtie). Nothing also says revenge plot like, well, that facial expression-an element that will be used to its fullest extent in upcoming posters. (Also read: Boy Golden Ass)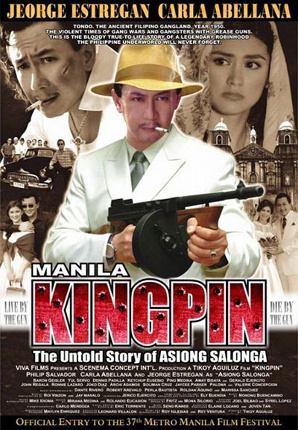 ADVERTISEMENT - CONTINUE READING BELOW
4. Manila Kingpin: The Untold Story of Asiong Salonga (2011)
ER really loves his big guns and leading ladies. In case you didn't read the plot summary conveniently located at the top of the poster, this story is set in Tondo-if the Santo Niño de Tondo Church is anything to go by. Cool gangster hat, by the way.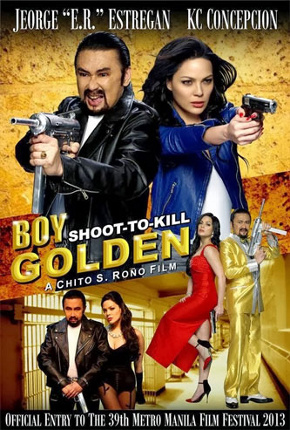 3. Boy Golden: Shoot to Kill (2013)
Just how many costume changes did he and KC Concepcion go through to promote this movie? A lot, apparently. Then they just featured it all in one poster, because it's so hard to decide which photoshoot best conveys the riveting story. We're not sure if they superimposed his face on a dude wearing a leather jacket or if ER is just really good at pulling the same expression (see number five).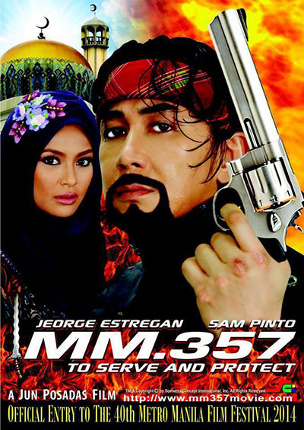 ADVERTISEMENT - CONTINUE READING BELOW
2. Magnum Muslim .357 (2014)
A remake of an FPJ action classic deserves only the best fiery background and colorful headdresses. Is his face airbrushed or is it Olay? We just don't know.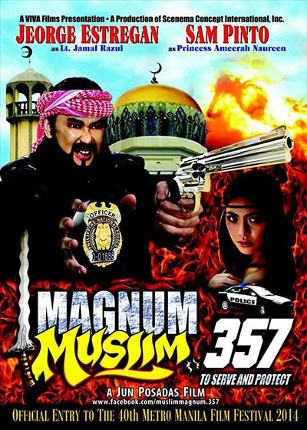 1. Magnum Muslim .357 (2014)
It was almost too hard to decide between the two posters for our Number One spot, but it's the face that sealed the deal. How does he keep pulling that off?
Share this story with your friends!
---
Help us make Spot.ph better!
Take the short survey
Load More Stories