The Juiciest Hollywood Hookups and Breakups of 2014
It was a very tumultuous year for Hollywood romance.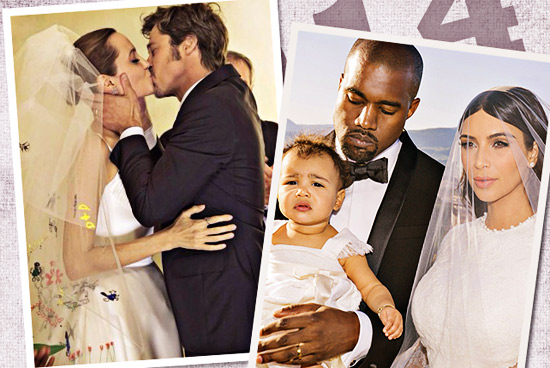 (SPOT.ph) When it comes to matters of the heart, it's kind of hard to keep up with the rich and famous. This singer is dating that actor, but they broke up because of this model who used to be engaged to...you get the point. This year, we witnessed more than a handful of engagements, marriages, and cheating scandals. We're not going to lie; it was a challenge to narrow it down to just 20 of the biggest hookups and breakups in Tinseltown.
Hookups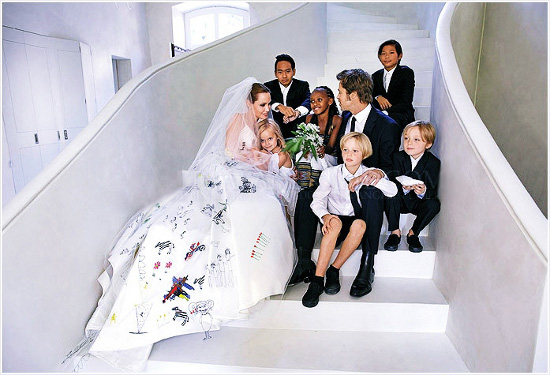 Photo via People Magazine
1. Brad Pitt and Angelina Jolie
This fairytale wedding was 10 years in the making, dating all the way back to 2004 when sparks first flew between Brad Pitt and Angelina Jolie on the set of Mr. and Mrs. Smith. The couple, who are the parents of six children, married in a small, private ceremony at Château Miraval in the village of Correns, France. It was a ceremony for the whole family, with their kids participating and having a hand in writing their parents' vows. Jolie's wedding dress and veil were even designed with her children's drawings.
ADVERTISEMENT - CONTINUE READING BELOW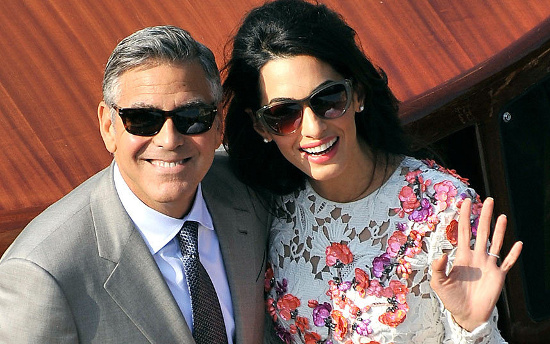 CONTINUE READING BELOW
Recommended Videos
Photo via The Telegraph
2. George Clooney and Amal Alamuddin
Here's something many people thought they'd never get to see: Hollywood's most eligible bachelor, George Clooney, tied the knot with human rights lawyer Amal Alamuddin in Venice, Italy on September 27. Their weekend wedding celebrations included some very famous faces, such as Bono, Matt Damon, and John Krasinski.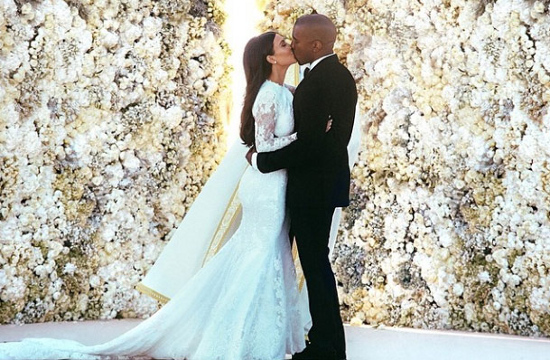 ADVERTISEMENT - CONTINUE READING BELOW
Photo via Hello! Magazine
3. Kanye West and Kim Kardashian
Italy seems to be a popular wedding destination this year, with Kanye West and Kim Kardashian marrying at Forte di Belvedere, Florence. The ceremonies kicked off with Kim's pre-wedding party at Versailles, France. The wedding was largely kept out of view by a towering wall of white flowers, and was decorated with floral arrangements from Fiori Della Signoria, one of Florence's oldest flower shops. (Check out photos from their wedding ceremony.)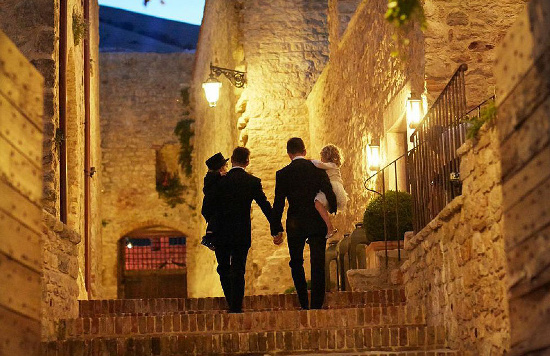 Photo via People Magazine
4. Neil Patrick Harris and David Burtka
Neil Patrick Harris and David Burtka also decided to tie the knot in Italy this year, after 10 years and two adorable kids together. After announcing the intimate nuptials, Harris also shared that he and his husband proposed to each other over five years ago and were simply waiting for an available date. Their twins also played a part in the  small ceremony.
ADVERTISEMENT - CONTINUE READING BELOW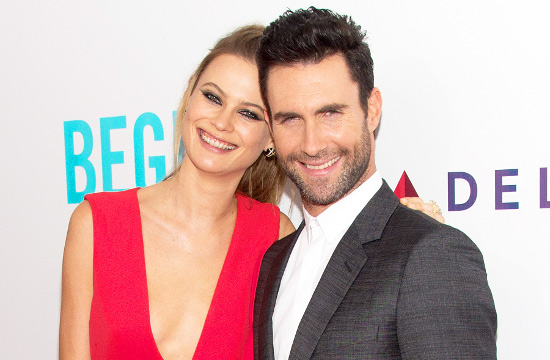 Photo via US Magazine
5. Adam Levine and Behati Prinsloo
After briefly parting ways, getting back together, then getting engaged in July 2013, the heartthrob and Victoria's Secret model broke women's hearts everywhere when they exchanged vows at Los Cabos, Mexico. About 300 guests were present, including Jason Segel, Jonah Hill, Robert Downey Jr., Candice Swanepoel, and Levine's Maroon 5 bandmates.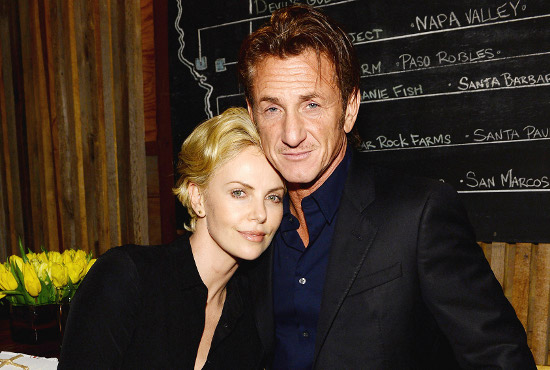 ADVERTISEMENT - CONTINUE READING BELOW
Photo via US Magazine
6. Sean Penn and Charlize Theron
The two actors' relationship might seem to have come out of nowhere, but Charlize Theron explained in an interview that their friendship goes way, way back-18 years to be exact. They first stepped out together as an item in early January, and are currently working together for the upcoming film The Last Face. Penn will direct Theron along with Javier Bardem and Adele Exarchopoulos.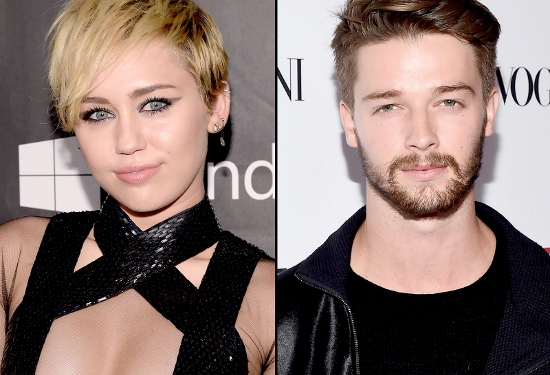 Photo via US Magazine
7. Patrick Schwarzenegger and Miley Cyrus
After an admittedly messy breakup with Liam Hemsworth, Miley Cyrus is now going steady with The Governator's son, Patrick Schwarzenegger. He first expressed his affections for her in 2011 when he was quoted saying he had his eye on the singer. Miley recently celebrated her 22nd birthday with her boyfriend and a giant pizza birthday cake.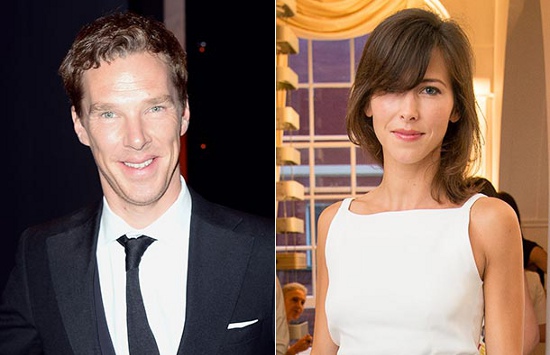 ADVERTISEMENT - CONTINUE READING BELOW
Photo via Hello! Magazine
8. Benedict Cumberbatch and Sophie Hunter
The CumberCollective, as his extremely ardent fans like to call themselves, were met with some very surprising news this year. Their beloved Benedict Cumberbatch announced his engagement to theater director Sophie Hunter (not to be confused with Game of Thrones actress, Sophie Turner). It turns out that the pair have been discreetly dating since at least June, but their friendship dates back to 2009 when they appeared in the film Burlesque Fairytales.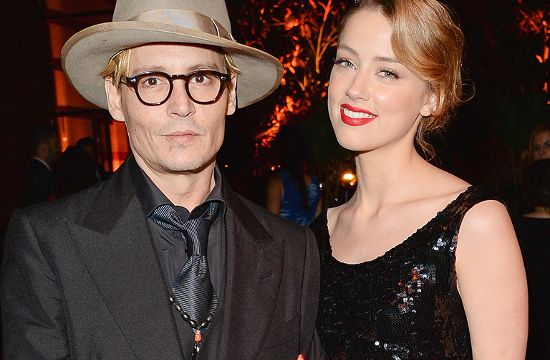 Photo via People Magazine
9. Johnny Depp and Amber Heard
After Johnny Depp split with his partner of 14 years Vanessa Paradis, he started seeing his The Rum Diary co-star Amber Heard reportedly a year later. They were secretly engaged in January this year, but news only broke out when Depp was seen sporting an engagement ring. He started wearing the ring he gave Heard because it was supposedly "too big for her."
ADVERTISEMENT - CONTINUE READING BELOW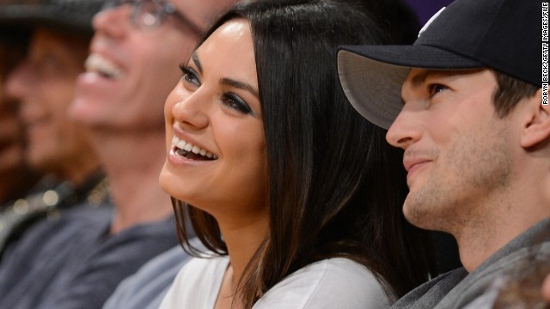 Photo via CNN
10. Ashton Kutcher and Mila Kunis
In 1998, Ashton Kutcher and Mila Kunis were co-stars in the hit sitcom That '70s Show. Kunis, who was only 15 at the time, told interviewers that he was her first kiss. Flash-forward to 2012, their friendship caused people to speculate on a romance between the two. They were engaged early this year, and just this October, welcomed their first daughter named Wyatt Isabelle.
Breakups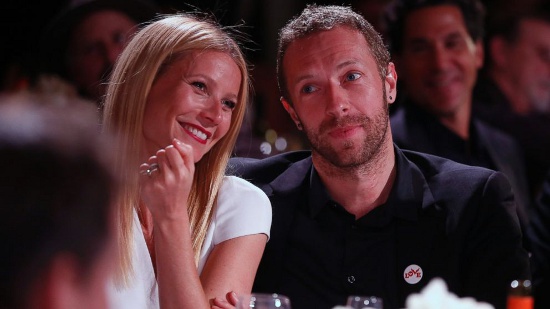 ADVERTISEMENT - CONTINUE READING BELOW
Photo via ABC News
1. Chris Martin and Gwyneth Paltrow
Chris Martin and Gwyneth Paltrow shocked the world when they ended their 10-year marriage in March. This "conscious uncoupling" also involves another famous Hollywood pairing: Jennifer Lawrence and Nicholas Hoult. Martin supposedly moved on with Lawrence, after J-Law also split with her on-and-off again boyfriend and X-Men co-star, Hoult. The relationship ended in late October, just as quickly as it started. Besides, the real-life Gale and Katniss are all the talk these days.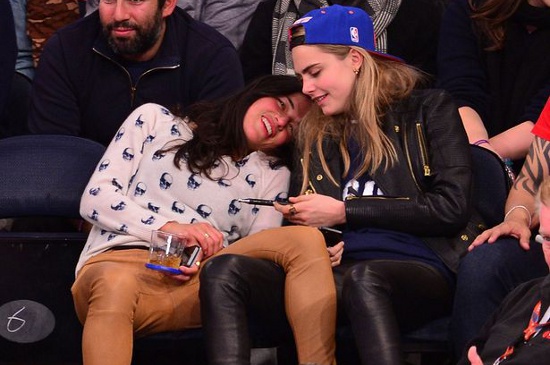 Photo via The Mirror UK
2. Cara Delevingne and Michelle Rodriguez
Earlier this year, actress Michelle Rodriguez gushed about her newfound relationship with supermodel Cara Delevingne, saying, "It's going really well. She's so cool." They were inseparable for a while, but things fizzled pretty quickly. Rodriguez quickly moved on to Zac Efron, in what many have dubbed a summer fling. And like all flings, that ended fast, too.
ADVERTISEMENT - CONTINUE READING BELOW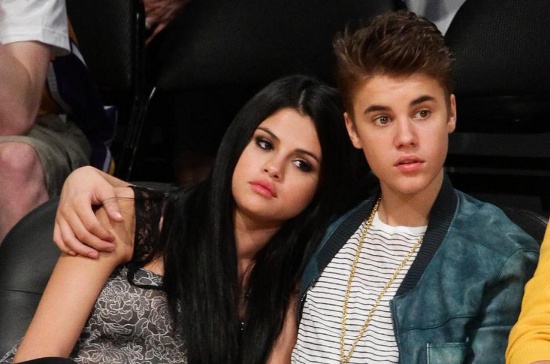 Photo via New York Daily News
3. Justin Bieber and Selena Gomez
We honestly can't keep track of these two and their rollercoaster relationship. For now, it seems the two have broken up, and Selena Gomez's new song is apparently about him. In fact, she got a little bit emotional performing the song a few days ago.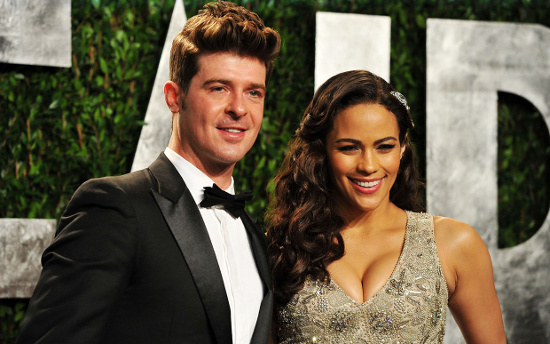 ADVERTISEMENT - CONTINUE READING BELOW
Photo via Parade
4. Robin Thicke and Paula Patton
This breakup could very well be one of the messiest this year. Many have speculated that the divorce (after a 20-year relationship) was because Thicke cheated, but he has vehemently denied the accusations. When he wasn't busy fending off rumors of infidelity, he was trying to win her back with a universally panned and reviled album dedicated to his now ex-wife.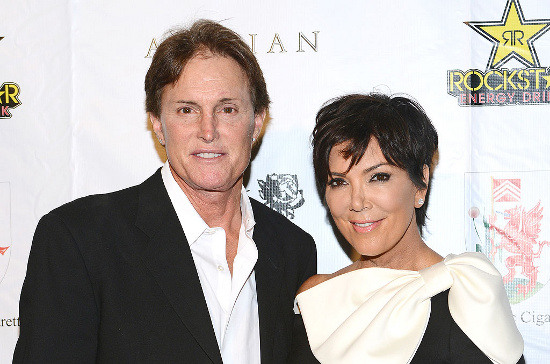 Photo via People Magazine
5. Bruce Jenner and Kris Jenner
It started when the longtime couple filed for separation last year. The Kardashian matriach filed for divorce in September, but was quick to assure that there was no animosity between them. The two were married in 1991.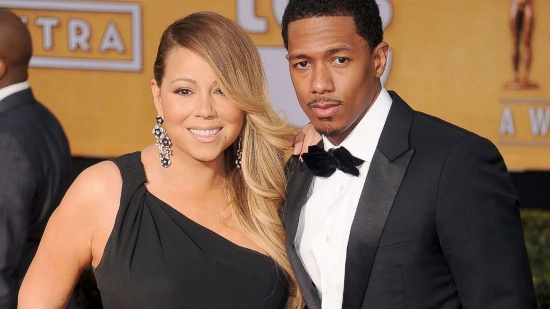 ADVERTISEMENT - CONTINUE READING BELOW
Photo via ABC News
6. Nick Cannon and Mariah Carey
They were once known for their surprise wedding ceremony and over-the-top public displays of affection, but good times seem to have run out for their marriage. There were earlier reports of the duo living apart before the official announcement, amid cheating rumors alluded to by Mariah. You know it's a serious breakup when one of you starts to cover up your couple tattoo.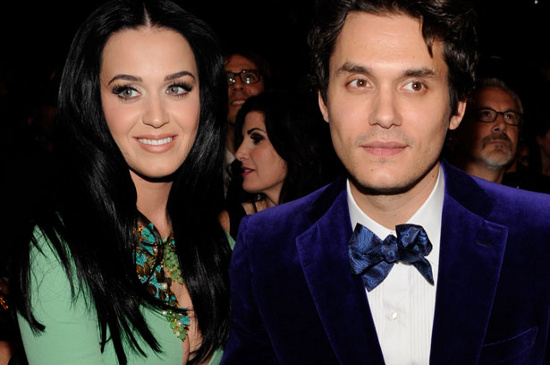 Photo via VH1
7. John Mayer and Katy Perry
Despite reports of an "inevitable" engagement, John Mayer and Katy Perry called it quits in February. Their on-and-off romance started in 2012, and Perry has said that there were no hard feelings between them. She is currently dating musician Diplo.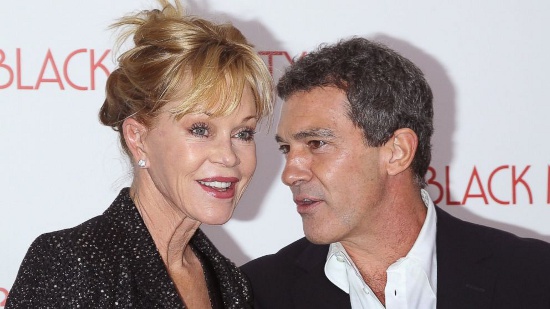 ADVERTISEMENT - CONTINUE READING BELOW
Photo via ABC News
8. Antonio Banderas and Melanie Griffith
The longtime couple first met in 1995 on the set of the film Two Much but decided to end their 18-year marriage recently. Rumors of a divorce have hounded them for quite some time now, but they were quick to clarify that it was done in a "loving and friendly manner."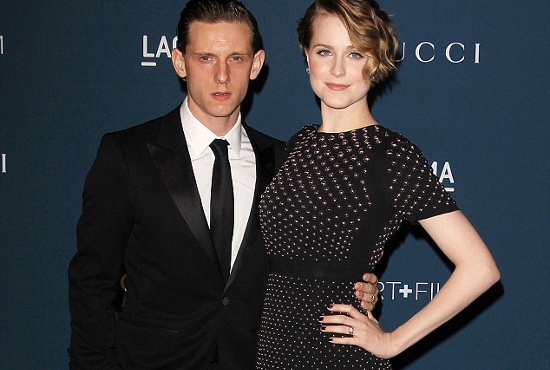 Photo via The Daily Mail
9. Jamie Bell and Evan Rachel Wood
In case you didn't know, Jamie Bell and Evan Rachel Wood starred in the music video of that Green Day song about September in 2009. Prior to that, the two were already an item after meeting at the Sundance Festival in 2005. Despite getting matching tattoos, they split up and then reunited in 2012. Their marriage lasted less than two years.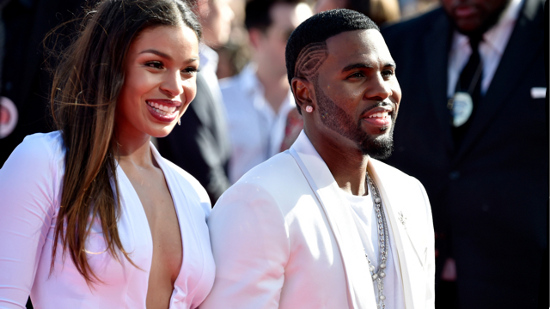 ADVERTISEMENT - CONTINUE READING BELOW
Photo via Entertainment Tonight
10. Jason Derulo and Jordin Sparks
The split between cute celebrity couple Jason Derulo and Jordin Sparks came as a surprise, but it was also probably the most amicable breakup this year...or not. The two dated for three years and have said that they "will remain friends."
Share this story with your friends!
---
Help us make Spot.ph better!
Take the short survey
Load More Stories