10 Films You Should See at the Quezon City International Pink Film Festival
We give you a preview of 10 LGBT films to see from December 9 to 16.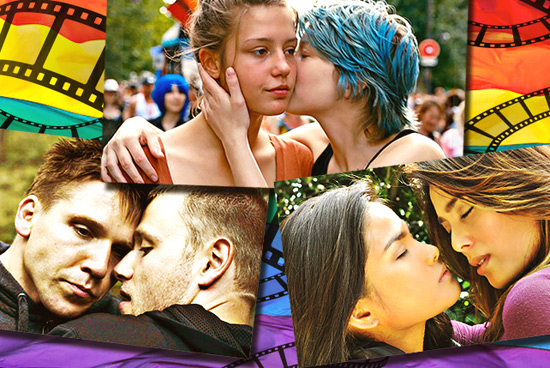 (SPOT.ph) 2014 has been a good year for film festivals in Manila. In June, we said oui to the 19th French Film Festival, and a few months later, Pelicula 2014: Spanish Film Festival hit our shores. Just last month, Quezon City played host to an impressive lineup of stellar films for QCinema 2014.
Before the year comes to a close, Quezon City will be home to the International Pink Festival from December 9 to 16 at TriNoma Mall, showcasing a wide range of LGBT film selections from local and international filmmakers. We narrow down over 35 choices to 10 movies you shouldn't miss.
This list is not ranked.
1. La Vie d'Adèle (Blue is the Warmest Color)
Director: Abdellatif Kechiche
Adèle (Adèle Exarchopoulos) is a high school student who develops a friendship and later, a very passionate relationship with the blue-haired Emma (Léa Seydoux). The captivating film was well-received among critics upon its release, with the two leads and director Abdellatif Kechiche winning the prestigious Palme d'Or at the 66th Cannes Film Festival.
ADVERTISEMENT - CONTINUE READING BELOW
2. Lovely Man
Director: Teddy Soeriaatmadja
Prim and proper Cahaya (Raihaanun) is a 19-year-old devout Muslim in search of her long-lost father. She is finally pointed to where her father, Ipuy (Donny Damara) works, only to find out he is now a transvestite prostitute making a living off the streets. The innocent Cahaya is crushed, while Ipuy is horrified to see the daughter he left behind years ago. It's a gritty tale of rediscovering family ties that unfolds over a single night.
3. Freier Fall (Free Fall)
Director: Stephen Lacant
Marc (Hanno Koffler) has it all: a promising career as a policeman, a beautiful girlfriend, and a baby on the way. He begins a new training course in the police academy where he initially clashes with his roommate Kay (Max Riemelt). They start jogging together, and Marc starts to fall for his new friend. Suddenly, he is torn between his new family and his effortless but secret relationship with Kay.
CONTINUE READING BELOW
Recommended Videos
ADVERTISEMENT - CONTINUE READING BELOW
4. L'inconnu du lac (Stranger by the Lake)
Director: Alain Guiraudie
This French drama-thriller tells the story of Franck (Pierre Deladonchamps) who visits a summer lake every day. It's here that he meets the handsome Michel (Christoph Paue). Franck is immediately attracted to him, but things escalate when he witnesses Michel committing cold-blooded murder. Despite his terror, he is still inexplicably drawn to Michel and falls in love with him-all while keeping what he has seen a secret. When an investigation on the murder is launched, their relationship is tested.
5. Draft Day
Director: Josh Kim
In Thailand, all males turning 21 must participate in the military draft lottery. Drawing a black card means exemption. Drawing a red card, on the other hand, results in two years of military service. This 10-minute documentary follows two girls, both born as males, as they participate in the drafting process.
ADVERTISEMENT - CONTINUE READING BELOW
6. Unfriend
Director: Joselito Altajeros
The film tells the story of a socially isolated teenager, David (Sandino Martin) who is dumped by Jonathan (Angelo Ilagan), whom he met over Facebook. He then turns to the screens of his gadgets in a desperate attempt to win him back, but his calls and text messages go unanswered. His self-destructive determination to win Jonathan back at all costs sends him into a spiral, with fatal consequences.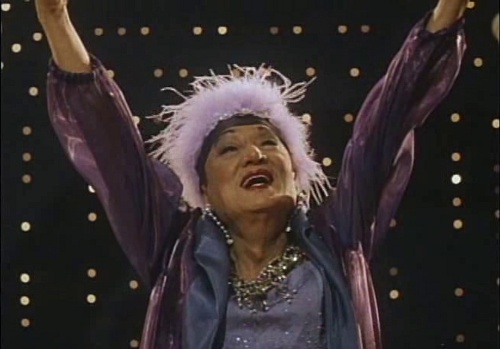 ADVERTISEMENT - CONTINUE READING BELOW
7. Markova
Director: Gil M. Portes
This 2000 biographical drama is based on the life of Walter Dempsey Jr. (Dolphy), the last surviving "comfort gay" from World War II. The film recounts his story from his difficult childhood to his suffering under the Japanese occupation. The roles of the younger Markova are portrayed by Dolphy's sons, Eric and Jeffrey Quizon.
8. Ang Huling Cha-Cha ni Anita
Director: Sigrid Andrea Bernardo
This coming-of-age film tells the tale of Anita (Teri Malvar), a teenage girl who falls for the much-older Pilar (Angel Aquino). The latter sparks change in the conservative village of Bulacan but for the young and innocent Anita, she is her first love.
9. Ang Sayaw ng Dalawang Kaliwang Paa
Director: Alvin Yapan
The film tells the story of Marlon (Paulo Avelino) who is enamored by his literature professor Karen (Jean Garcia). He later finds out that she moonlights as a dance instructor. He plans to impress her by enrolling in her dance class, and hires his classmate Dennis (Rocco Nacino) to teach him the basics of dancing. The two develop a close friendship over the course of their private lessons, with Dennis secretly longing for his newfound friend. The refreshing film features six feminist poems from Filipina poets effortlessly translated into music, dance, and drama.
ADVERTISEMENT - CONTINUE READING BELOW
ASTRAY (teaser trailer 1) from Transcendence Films on Vimeo.
10. Astray
Director: Nerissa Picadizo
Astray tackles the unrequited love between free-spirited Katie (Angel Aquino) and cautious, noncommital Lynn (Althea Vega). The 20-minute film won the award for Best Indie Producer in the shorts category at the International Film Festival of Manhattan in October.
For schedules, more information, and the complete lineup of films, visit Quezon City International Pink Film Festival's website.
Share this story with your friends!
---
Help us make Spot.ph better!
Take the short survey
Load More Stories