15 Movies We Can't Wait to Watch in 2015
From blockbusters to prestigious gems, here are some of the must-see movies of the new year.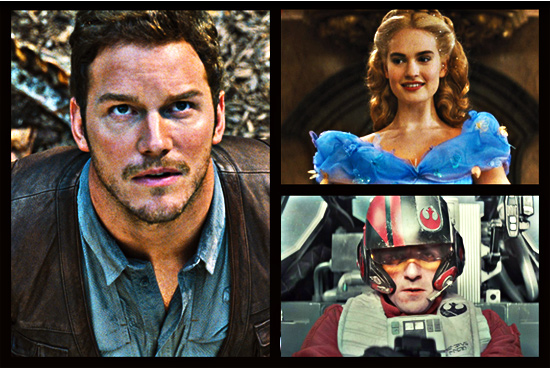 (SPOT.ph) The year has only just begun, but we're already setting our gazes far and beyond January and onto the coming months. It's hard not to get excited about new movies when we get official and teaser trailers left and right. We list just some of the movies we can't wait to see, from blockbuster franchises to gems from acclaimed directors.
This list is not ranked.
Knight of Cups
Release date: February 2015 (Berlin)
Director Terrence Malick follows the visually stunning The Tree of Life and To the Wonder with his newest offer, Knight of Cups. Christian Bale stars in the film revolving around the glitzy lifestyle and excess of Hollywood. Cate Blanchett, Imogen Poots, and Natalie Portman also star.
Why we're excited: We will always say yes to a new film from the famously reclusive Malick.
Cinderella
Release date: March 11, 2015
Disney adds another live-action feature that re-imagines classic fairy tales to its collection with Cinderella, starring Lily James as the titular character that captured our young hearts long ago. She is joined by Richard Madden, Cate Blanchett, and Helena Bonham Carter.
Why we're excited: Oscar-winning director Kenneth Branagh will be at the helm for this film. Plus, it's a chance to see Robb Stark outside of Game of Thrones.
Avengers: Age of Ultron
Release date: April 2015
Director Joss Whedon is assembling the Avengers once again, with Chris Evans, Robert Downey Jr. and the rest of the team reprising their roles. Earth's Mightiest Heroes will be teaming up to battle sinister robot Ultron (James Spader). We'll also be seeing some newcomers, including Pietro (Aaron Taylor-Johnson) and Wanda Maximoff (Elizabeth Olsen). And since we're already on the topic of Marvel, we've got our eyes on Paul Rudd's Ant-Man, too.
ADVERTISEMENT - CONTINUE READING BELOW
Why we're excited: All our favorite superheroes are back! Paul Bettany (who plays J.A.R.V.I.S. in the Iron Man movies) will also appear as the character, The Vision.
Jurassic World
Release date: June 11, 2015
Twenty-two years after the events that transpired in Jurassic Park, Isla Nublar now has a fully functioning dinosaur theme park called Jurassic World. Of course, things go horribly wrong and it's up to Owen (Chris Pratt) to save the day. Bryce Dallas Howard and Judy Greer will also be running from the dinosaurs.
Why we're excited: Did you see that huge dino from the trailer? We're already counting down the days to June.
CONTINUE READING BELOW
Recommended Videos
Inside Out
Release date: June 24, 2015
Pixar's highly anticipated fare Inside Out looks quite promising, as the story is told from the perspective of a wide range of emotions inside the mind of a little girl. The film features the voice talents of Amy Poehler (as Joy), Mindy Kaling (as Disgust), and Bill Hader (as Fear).
Why we're excited: Some say that Inside Out will usher back Pixar's glory days, and from the looks of the trailer, it's quite likely.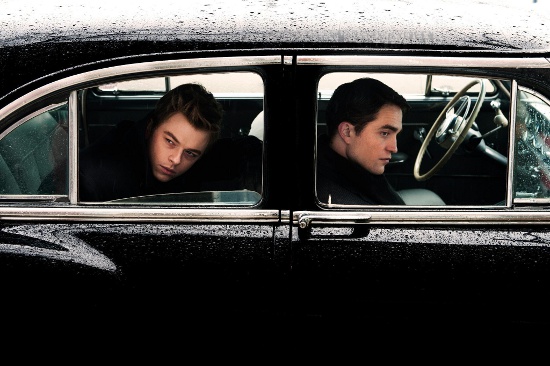 ADVERTISEMENT - CONTINUE READING BELOW
Life
Release date: September 2015 (U.K.)
Life is the true story about the friendship between James Dean (Dane DeHaan) and Life magazine photographer Dennis Stock (Robert Pattinson). Anton Corbijn directs the film that portrays Stock's life-changing assignment to shoot the iconic actor, which takes them on a road trip around the U.S.
Why we're excited: DeHaan, who bears a striking resemblance to Dean, has always shown impressive acting chops in his films. (See: Kill Your Darlings and The Place Beyond the Pines). We're sure this biopic won't be an exception.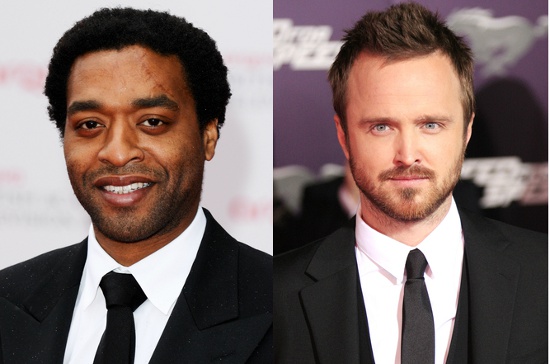 Photo via Project Casting
Triple Nine
Release date: September 11, 2015 (U.S.)
Director John Hillcoat's new film follows a group of corrupt police officers who plot the murder of a rookie cop as a distraction while they try to pull off a seemingly impossible heist. Just how star-studded is this cast, you ask? Kate Winslet, Aaron Paul, Woody Harrelson, Casey Affleck, and Chiwetel Ejiofor are just some of the cast members.
ADVERTISEMENT - CONTINUE READING BELOW
Why we're excited: Who can say no to heist films?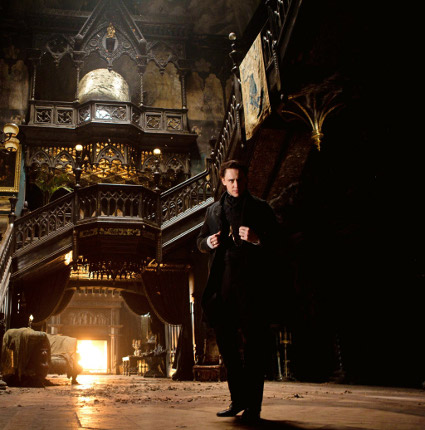 Crimson Peak
Release date: October 15, 2015 (Singapore)
Director Guillermo Del Toro is returning to the horror genre with Crimson Peak, where a young woman (Mia Wasikowska) is swept off her feet by a charming but mysterious suitor (Tom Hiddleston). He takes her back to his ancestral home where she encounters more than a handful of skeletons in his closet. Jessica Chastain and Charlie Hunnam also star in this gothic horror film.
Why we're excited: Any dark film from the man behind Pan's Labyrinth and Hellboy is a yes in our book.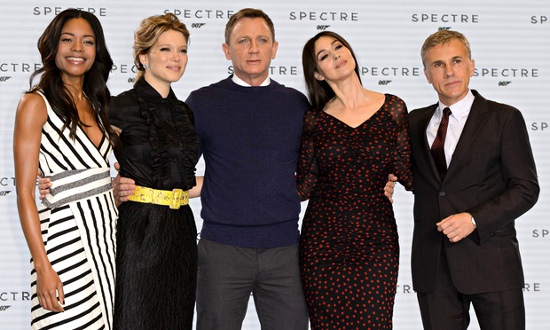 ADVERTISEMENT - CONTINUE READING BELOW
Photo via The Guardian
Release date: October 23, 2015 (U.K.)
Bond is back, and he's looking better than ever. A cryptic message from James Bond's (Daniel Craig) past sends him on a trail to uncover a mysterious organization. Christoph Waltz will play the resident baddie, while Lea Seydoux and Monica Bellucci will be this film's Bond girls. Director Sam Mendes is also returning, which will undoubtedly make Skyfall fans very happy.
Why we're excited: Not only is Bond getting a new car, but he will also be working with the new MI6 team composed of Ralph Fiennes as M, Naomie Harris as Moneypenny, Ben Whishaw as Q, and Sherlock's Andrew Scott as another British spy named Bruce Denbigh.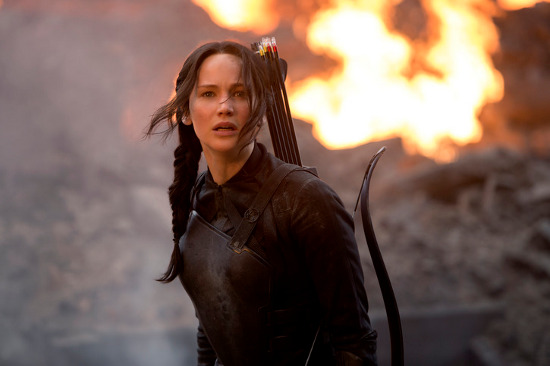 The Hunger Games: Mockingjay Part 2
Release date: November 2015 (U.S.)
Eager fans are already awaiting the fourth and final installment of The Hunger Games franchise. Things heat up for Katniss (Jennifer Lawrence), as she steps out of the Arena and into an all-out war. The people's champion must lead her army against the tyrannical Capitol and its villainous leader President Snow (Donald Sutherland).
ADVERTISEMENT - CONTINUE READING BELOW
Why we're excited: The franchise is coming to an end, and we're hoping for a fitting finale.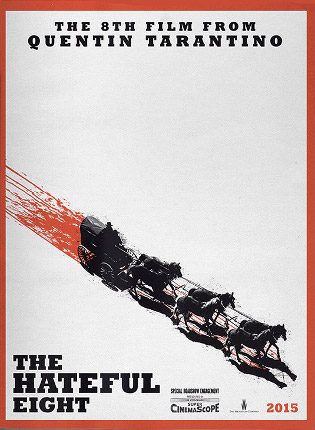 The Hateful Eight
Release date: November 13, 2015 (U.S.)
We joined the Internet's collective gasp when Quentin Tarantino announced his retirement after his 10th film. Before the end is nigh, however, we still have The Hateful Eight (coincidentally Tarantino's eighth film, as well). His upcoming Western rounds up a group of bounty hunters that include Channing Tatum, Samuel L. Jackson, Kurt Russell, and Tim Roth.
Why we're excited: Hey, Tarantino has never disappointed us. The fact that it was shot on 70mm film is an added bonus.
Star Wars: Episode VII - The Force Awakens
Release date: December 2015
After the Star Trek franchise, JJ Abrams is taking off to space once again with the continuation of George Lucas' saga (set 30 years after Return of the Jedi). The cast includes original stars Harrison Ford, Carrie Fisher, and Mark Hamill alongside new characters portrayed by Oscar Isaac, Domhnall Gleeson, and John Boyega.
ADVERTISEMENT - CONTINUE READING BELOW
Why we're excited: We get to see Han Solo and Princess Leia again!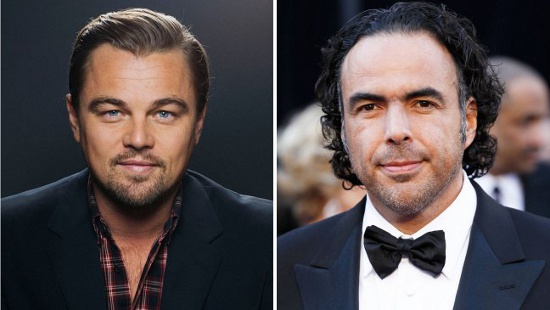 The Revenant
Release date: December 25, 2015 (U.S.)
Alejandro González Iñárritu is following Birdman with a western starring Leonardo DiCaprio as a 19th Century fur trapper out for vengeance after he was left for dead. Tom Hardy and Domhnall Gleeson also co-star.
Why we're excited: If the critical success of Birdman is any indication, The Revenant is in very good hands.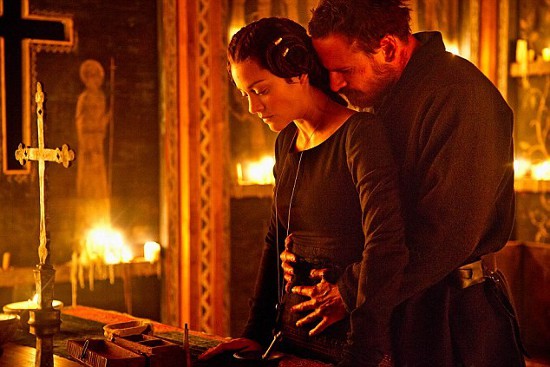 ADVERTISEMENT - CONTINUE READING BELOW
Macbeth
Release date: TBA 2015
Michael Fassbender and Marion Cotillard play Lord and Lady Macbeth in the new film based on Shakespeare's play of the same name. Director Justin Kurzel will be directing this grim adaptation which has yet to have a definite release date. However, there are rumblings of an end-of-the-year release.
Why we're excited: Marion Cotillard as Lady Macbeth. Enough said.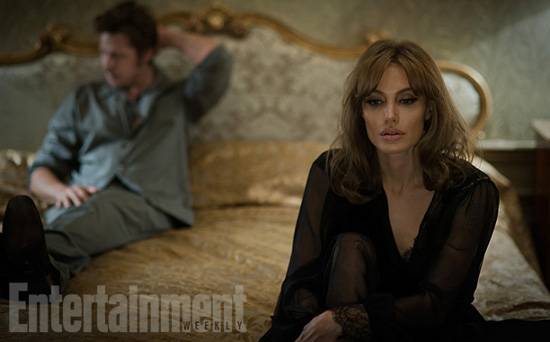 Photo via Entertainment Weekly
By the Sea
Release date: TBA 2015
If it feels like Mr. & Mrs. Smith was so long ago, that's because it is. Brad Pitt and Angelina Jolie follow their 2005 on-screen collaboration with By the Sea. The romantic drama follows a married couple whose marriage starts to fall apart as they travel the country together. Residents of a small seaside town further complicate matters. Jolie writes and directs, while Pitt is producing.
Why we're excited: It's a chance for fans of the celebrity power couple to watch them together on-screen once again.
ADVERTISEMENT - CONTINUE READING BELOW
Share this story with your friends!
---
Help us make Spot.ph better!
Take the short survey
Load More Stories