PHOTOS: Must-See Pieces at Art Fair Philippines 2015
Do visit West Gallery's booth and tell us if you spot John Lloyd Cruz as a painting!
Also read:
Art Fair Philippines 2015: Featured Artist Kawayan De Guia
10 Exciting Things About Art Fair Philippines 2015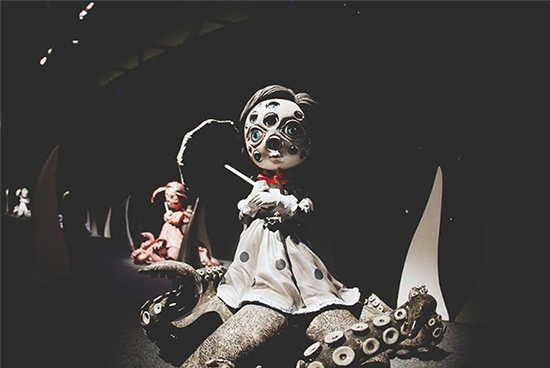 (SPOT.ph) There's a little nook for a video installation and there's a small room for an aural experiment. Art Fair Philippines seems to have portals instead of booths this year. Inch to the left and you'll stumble onto a nightmarish vision of beauty (Evening Dress by Iya Consorio for Secret Fresh, photo above). Waltz to your right and suddenly you'll never have to wonder what a Ronald Ventura x Bench collaboration would be like.
Mike Adrao's wall pieces (we're not entirely sure what they are) welcome everyone to the labyrinthine parking lot-turned-hub for the arts. You might get a tiny sense of foreboding, because we felt like...not quite vermin, but at least, an itty-bitty thing crawling from one world to the next. Plus, we weren't expecting a pop quiz from Geraldine Javier!
While it may not be as spry as the previous year's affair, the assortment of works is sure to satisfy your craving for culture. Here are the highlights of Art Fair Philippines 2015: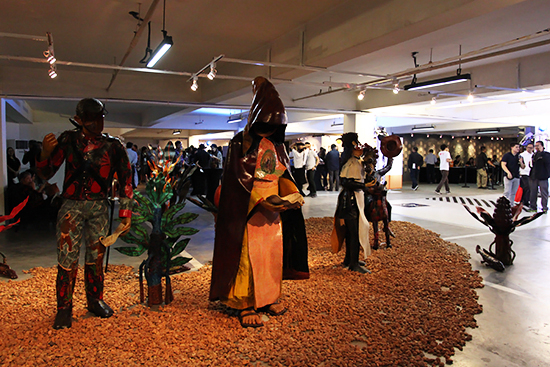 Roberto Feleo's creatures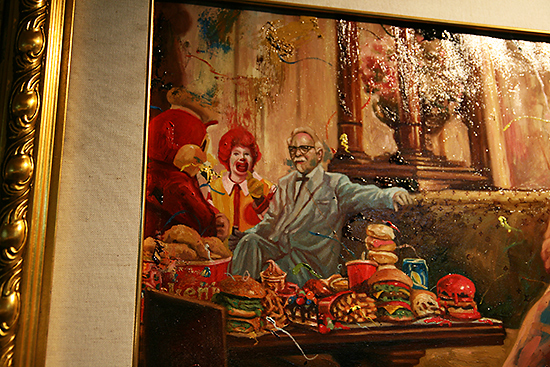 Look for this: Jollibee, Ronald McDonald, and Colonel Sanders plotting together.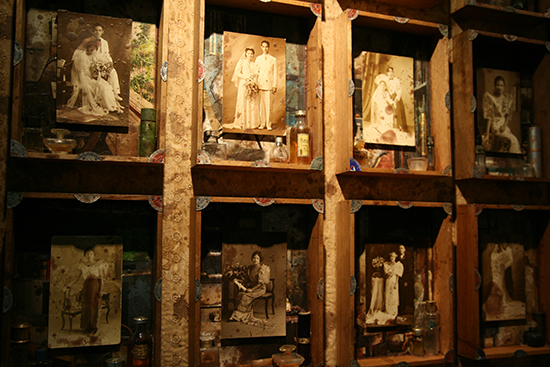 Taksu Galleries presents The Unbearable Whiteness of Being: A mixed media assembly by Norberto Roldan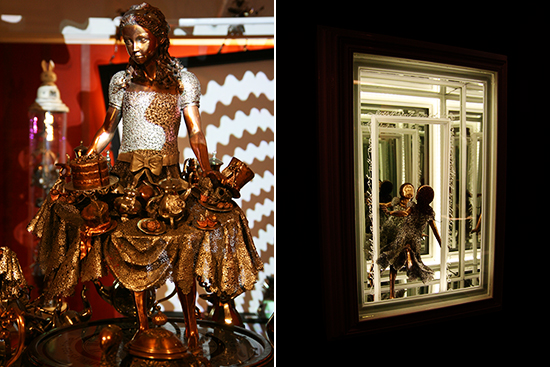 Art Verité presents Curioser and Curioser: A dose of Wonderland by Daniel Dela Cruz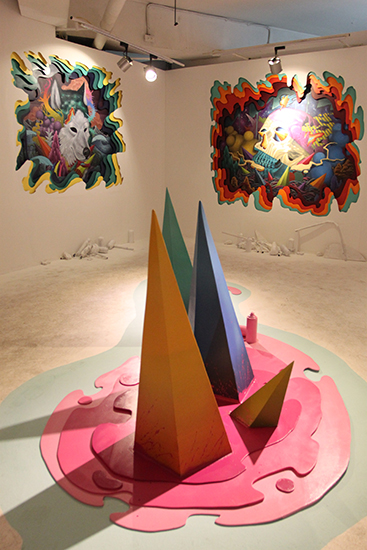 Egg Fiasco for Secret Fresh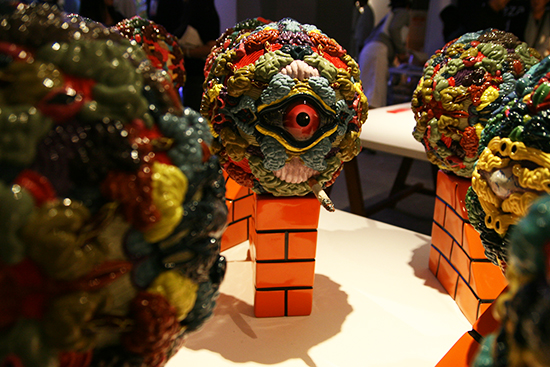 Smokin' art from Louie Cordero (MO Space)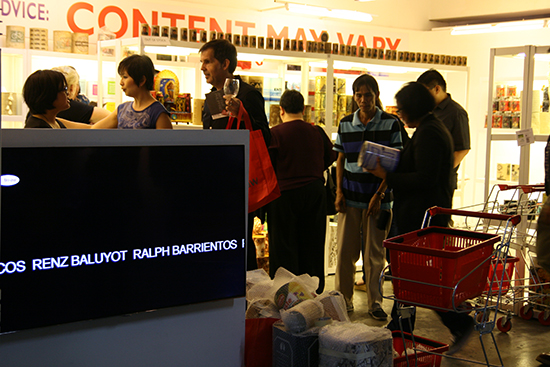 Tin-Aw Art Grocery!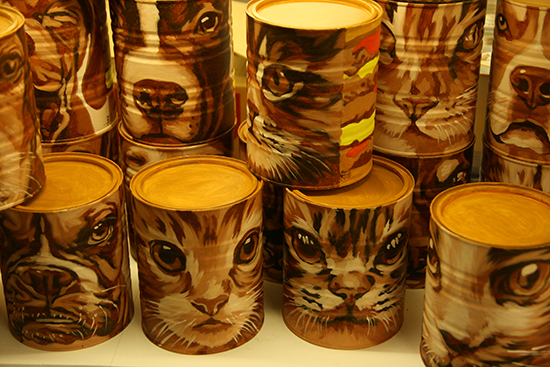 Cans of cats! (And fine, some dogs.)
ADVERTISEMENT - CONTINUE READING BELOW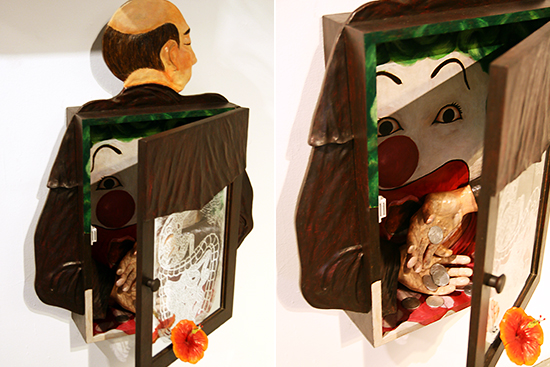 The symbolism in Altro Mondo's collection of cabinets is quite impressive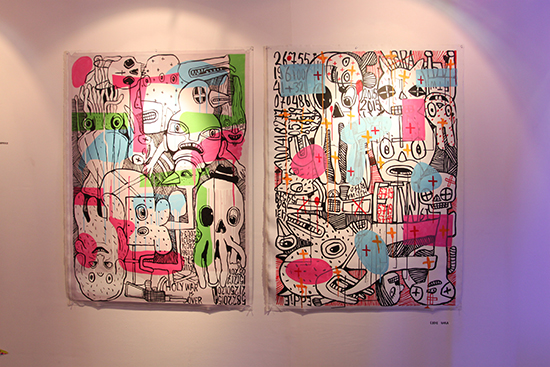 Eddie Hara for Equator Art Project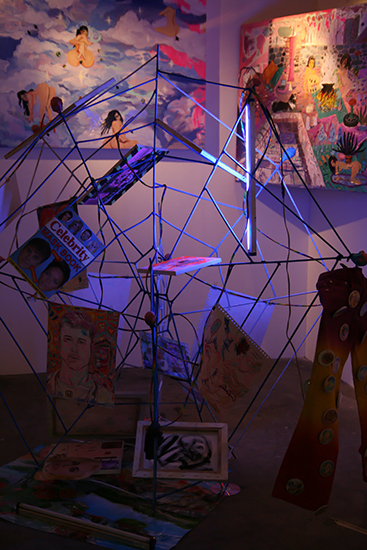 Equator Art Project's web of curiosities (Singapore)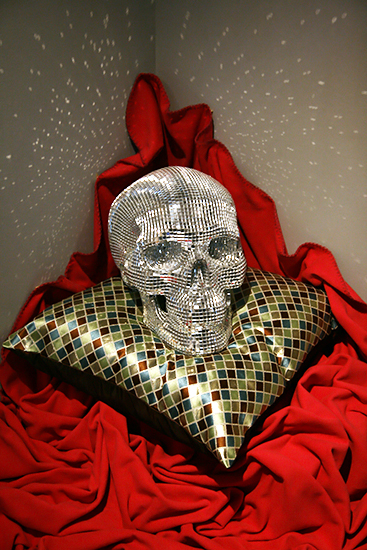 This sparkling noggin, all the way from Berlin and Singapore via Galerie Michael Janssen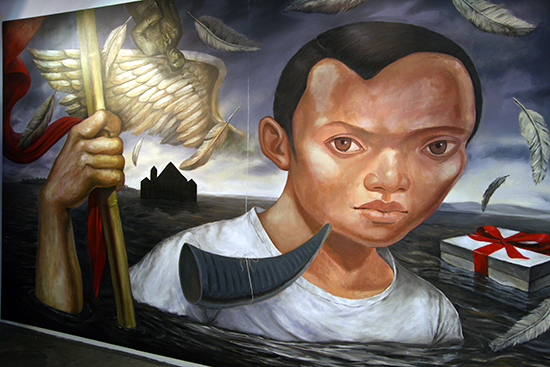 Ahon by Renz Baluyot, Leslie De Chavez, Alee Garibay, Emmanuel Garibay, Mark Justiniani, Joy Mallari, Ferdinand Montemayor, Jose John Santos III, Rodel Tapaya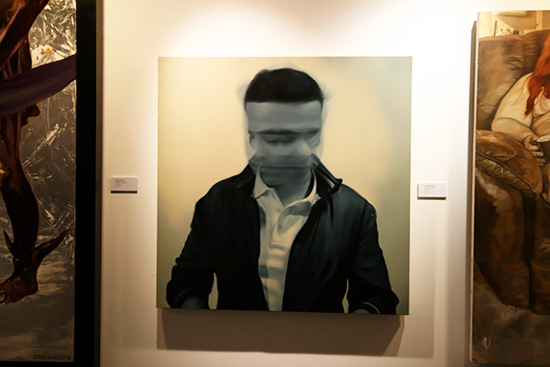 Look for this: We're convinced this is Lloydie, but it's "Untitled" (West Gallery)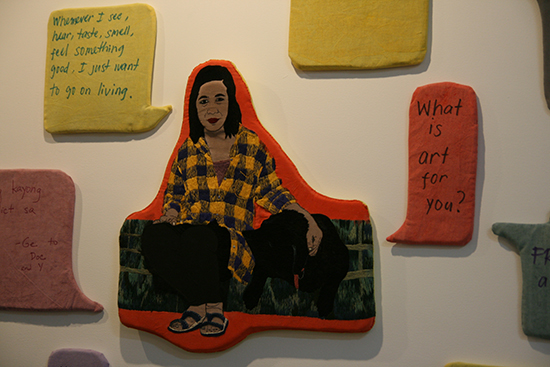 Geraldine Javier invites everyone to answer this question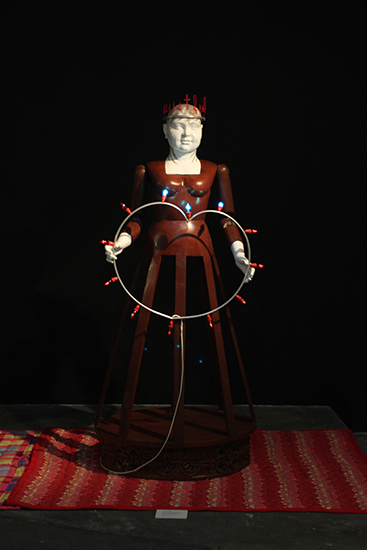 Plet Bolipata and Elmer Borlongan for Boston Gallery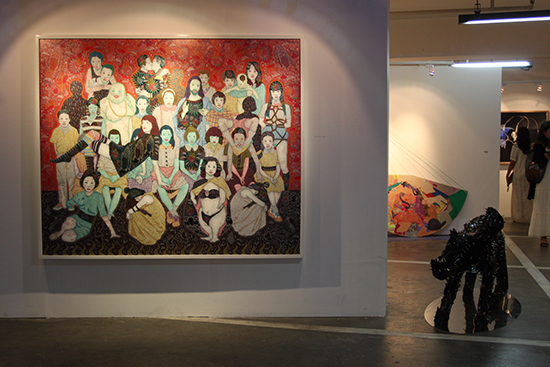 Family Values by Dexter Sy (1335 Mabini)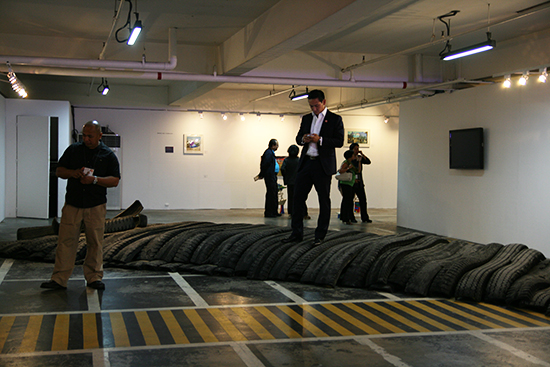 A very Poklong exhibit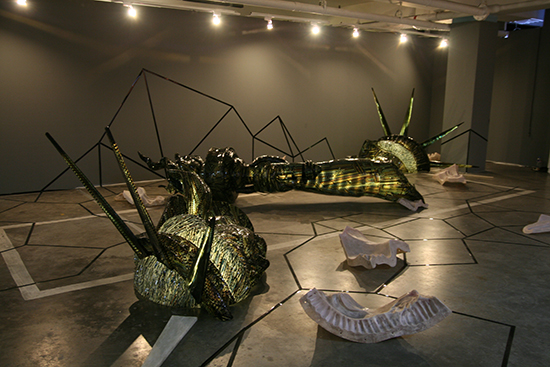 Remains by Kawayan De Guia
Roberto Feleo, Egg Fiasco, Boston Gallery, and Eddie Hara photos by Kimberly Dela Cruz. Evening Dress photo by Brendan Goco.
Art Fair Philippines runs from February 5 to 8, 10 a.m. to 9 p.m., at 6/F and 7/F of The Link, Parkway Drive, Ayala Center, Makati City. Regular tickets are priced at P150.
Also read:
Art Fair Philippines 2015: Featured Artist Kawayan De Guia
10 Exciting Things About Art Fair Philippines 2015
Load More Stories