Heartbroken? Listen to Taylor Swift's breakup playlist for a fan
Does not include "We Are Never Ever Getting Back Together"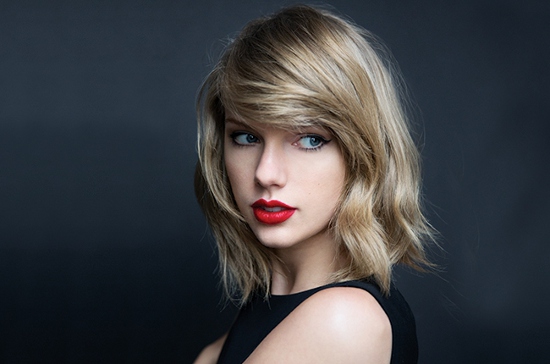 Photo via Billboard
(SPOT.ph) There's no better person to run to for love advice than Taylor Swift. After all, she's written about (and gone through) her fair share of heartbreak. She responded to a fan whose boyfriend dumped her with a surprise text message.
"It's so devastating to come to terms with speaking of someone in past tense when you used to see them as your present and your future tense," she wrote in a series of messages on Tumblr. "...there is nothing wrong with avoiding people who hurt you. You fell in love, no games. Now you're saying goodbye with no games. Protect yourself, please. I'm so sorry this happened."
ADVERTISEMENT - CONTINUE READING BELOW
CONTINUE READING BELOW
Recommended Videos
She also offered the fan a breakup playlist, which we helpfully compiled for you to listen to if you're also suffering through a little heartbreak. Not on Spotify though, because she wouldn't like that.
1. "Stay Away" by Charli XCX
The lines: "I never needed anyone / But now that you are gone / Stay away, won't you just stay away"
2. "Not Around" by Montgomery
The lines: "I gave it all when you asked me for more / But then you turned it down / And now you're not around, you're not around"
3. "Wings" by HAERTS
The lines: "People never smile to say goodbye / Leaving means there's nothing left to try / But I broke my wings for you / I smiled as you untied our love for good"
ADVERTISEMENT - CONTINUE READING BELOW
4. "Coffins" by MisterWives
The lines: "And I never ever thought I'd hear these words be said / Now I lay here in an unmade bed / Empty stomach's unable to be fed / Your ego swallowed you and from there you fled"
5. "Sleep" by Azure Ray
The lines: "Hold my wine, hold it in / Nobody's lost but nobody wins / And I can't sleep"
6. "Begin Again" by Measure
The lines: "Don't waste your time waiting for someone to tell you when / Begin again / ... / And quit looking backwards and know where you have been / Begin again"
Also read:
Breakup Songs: 10 Tracks for Situation "Ex"
Listen to Charli XCX's awesome punk-rock cover of "Shake It Off"
Top 10 Favorite Taylor Swift Moments
ADVERTISEMENT - CONTINUE READING BELOW
Are you sure you want to delete this list?

Load More Stories