MOVIE REVIEW: Unbroken
Angelina Jolie directs this visually stunning tale on one man's extraordinary resilience.
(SPOT.ph) At a young age, Louis Zamperini was given advice that would define his entire incredible life: "If you can take it, you can make it."
Unbroken tells the story of Zamperini (Jack O'Connell), an Olympic runner who enlists during World War II and is later captured as a prisoner of war. O'Connell gives a stellar and charismatic performance, catching and holding the audience's attention as a man who is literally pushed to the very brink of death. Unfortunately, he's not asked to do much except suffer immensely-and he does. A lot. It's an extremely physical role, which O'Connell effortlessly pulls off.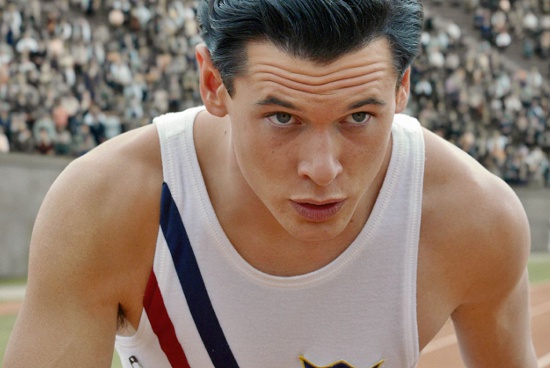 Director Angelina Jolie weaves through different points in his life, starting with his early days as a mischievous and often misunderstood boy (a perfectly cast C.J. Valleroy). His ability to extricate himself out of tricky situations has made him into a fast runner. We see him undergo intense training, the kind of runner who pushes himself at the precise moment when everyone else is exhausted.
ADVERTISEMENT - CONTINUE READING BELOW
This trait serves him well on the track and during the nightmare he would eventually endure. His war plane malfunctions and crashes into the ocean, leaving him with two other survivors, Mac McNamara (Finn Wittrock) and Phil Phillips (Domhnall Gleeson, who shines even in a supporting role).
The sequence in the life raft is the film's highlight, one where we truly feel Zamperini's increasing desperation as time passes, hunger slowly takes its toll, and the men gradually wither away beneath the scorching sun. Eventually, they are captured by Japanese men led by the sadistic camp commander, Mutsuhiro Watanabe (Miyavi). He takes immense pleasure in Zamperini's suffering, and we watch in horror and fascination as the latter bravely takes every crushing blow.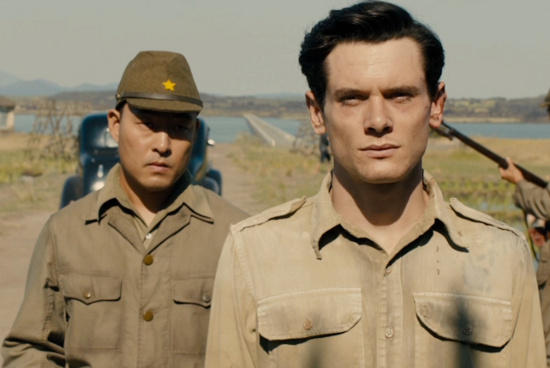 Jolie opens with an aerial combat sequence within a rickety, confined space, set against a stunning sunset backdrop. The fluid camerawork in this scene is worth a mention, particularly given its tight interiors. She hits the ground running with gorgeously shot visuals, but her effort to explore each part of Zamperini's life in depth renders the pacing to a slow, almost dragging length.
ADVERTISEMENT - CONTINUE READING BELOW
The editing, done by Tim Squyres and William Goldenberg, is jarring when jumping between flashbacks and the present time but it's the haunting score of Alexander Desplat and commendable acting that ties it all together. Joel and Ethan Cohen are among the five credited screenwriters, tasked with the challenge to condense a hefty novel on Zamperini's true story into 137 minutes. Despite their combined talents, the storytelling falls flat in the second half, and the torture-while grueling-is almost tedious to watch.
If it was Jolie's intent to solely paint a story of a man's unbelievable strength and character, she succeeded. Unbroken is a triumph-of-the-spirit tale through and through.
RATING: •••. 3 1/2 out of 5 spots
Unbroken opens in theaters on February 18.
Load More Stories