Top 10 Pinoy Reality Shows We'd Like to Watch
The Bachelor President, The Real Housewives of AFP, Keeping Up with the Singsons, and more imaginary reality shows.
(SPOT.ph) It's easy to whine about local TV-but we're not going to do that. Instead of making fun of the hackneyed plots and blatant rip-offs from foreign shows, SPOT.ph is taking a proactive stance. We're trying our hand at ripping off foreign shows and injecting a dose of Pinoy reality into them. We dare say we've come up with some very interesting TV offerings that may, of course, never see the light of day. But stranger things have happened in Philippine entertainment so who knows? Here's our list of imaginary reality shows (and, by God, we may have created an original oxymoron there).
Disclaimer: Any resemblance to real persons, living or dead, is purely coincidental.
This article was originally published in May 21, 2011.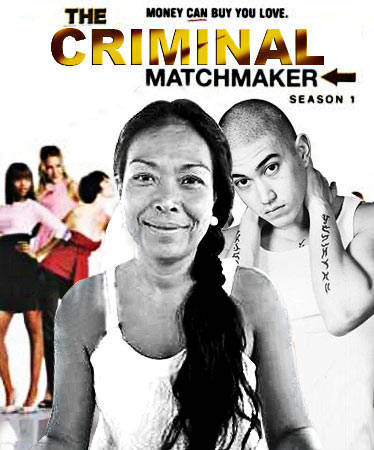 ADVERTISEMENT - CONTINUE READING BELOW
The Criminal Matchmaker
We've always wondered why some women go nuts over good-looking criminals. Yes, Jason Ivler looks fine-but the law still classifies him as a criminal. Of course, Marlene Aguilar claims her son has more fans than Piolo Pascual. That being said, she's the perfect matchmaker for this show. She can go around the Philippines and look for potential soul mates for her son. Other criminals (not necessarily good-looking) are also welcome to tap Aguilar's services. At least, The Millionaire Matchmaker won't be worried.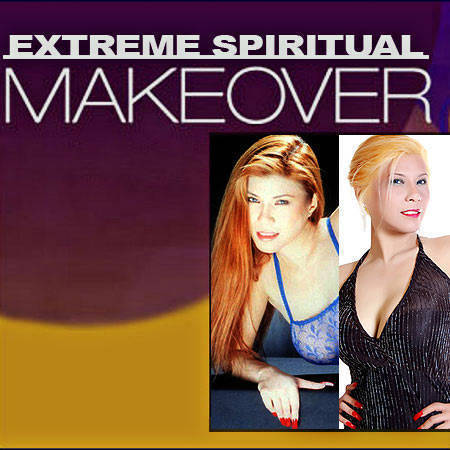 ADVERTISEMENT - CONTINUE READING BELOW
Extreme Spiritual Makeover
Mystika-sexy singer-turned motivational speaker-turned faith healer-will make showbiz troublemakers like Ethel Booba and Iwa Moto see the light. Mystika will transform these meltdown specialists into modern-day saints with her healing power and blinding hair color. Imagine Mystika singing Jesus-inspired songs to Booba and giving love advice to Moto. Why make over a house when you can mess up people instead?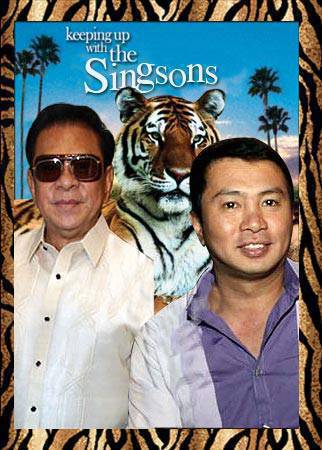 ADVERTISEMENT - CONTINUE READING BELOW
Keeping Up with the Singsons
Cameras follow Chavit Singson, Chavit's former partner Che Tiongson, the family's pet tiger, and the rest of the Singson family. Ronald Singson will also be made "present" in the show through flashbacks and his baby pictures. Each episode of the show will also highlight The Ronald Countdown, which, of course, counts the days until he is released from jail in Hong Kong. Chavit, on the other hand, will also post instructional videos on YouTube featuring whip tricks. Try to keep up with this, Kardashians.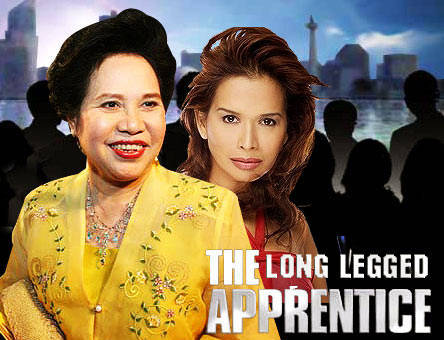 ADVERTISEMENT - CONTINUE READING BELOW
The Long-Legged Apprentice
Miriam Santiago, easily the fastest mouth in the Philippine Senate, trains model/law student Melanie Marquez to be the best lawyer in the land. Marquez started attending Arellano University's law school in 2009 and is now actually a Lawyer (well, she married a lawyer  named Adam Lawyer, who hails from Utah). So this really isn't a far-fetched scenario. The show will have many segments showing Santiago helping Marquez improve her vocabulary. Santiago will then try to get other law firms to hire Marquez as an intern. Imagine Santiago saying, "You don't want to fire her if you know what's good for you." Message to Donald Trump: "You may have many apprentices, but none of them have really long legs." In the first episode, Marquez undergoes a baptism of fire as Santiago enlists her research skills for her tiff with Mommy Dionisia Pacquiao.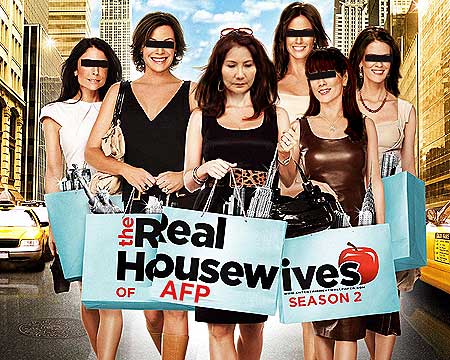 ADVERTISEMENT - CONTINUE READING BELOW
The Real Housewives of AFP
Erlinda Ligot (wife of former AFP comptroller Jacinto Ligot), Clarita Garcia (wife of former AFP comptroller Carlos Garcia), and the rest of their pampered crowd go about their day, traveling and acquiring property to tide them over when they develop amnesia. Check out the shows first few episodes: "Prada and Prejudice," "Property Values,"  "My Face is So Tight, I Can't Feel My Lips," and "All the General's Children." After watching this show, who cares about The Real Housewives of Orange County?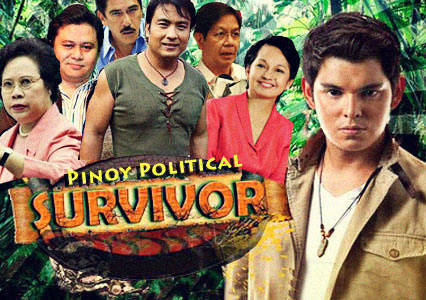 ADVERTISEMENT - CONTINUE READING BELOW
Pinoy Political Survivor
If the original Survivor's mandate was to outwit, outplay and outlast, this show's tagline is: "Balimbingan. Bistuhan. Babuyan." Seasoned politicians like Gloria Macapagal-Arroyo, Edgardo Angara, Juan Ponce Enrile, Imelda Marcos, and the rest of their ilk are placed in an island for 40 days. Challenges include the Pork Barrel Scramble, where each politician catches a wild boar, slaughters it, and then fills a large barrel with its meat. (The first one who fills the barrel wins a reward: 700,000 votes to be used in any election the politician participates in after the show.) Then there's the Truth Detector Test, where a politician loses in the immunity challenge if he or she tells the truth.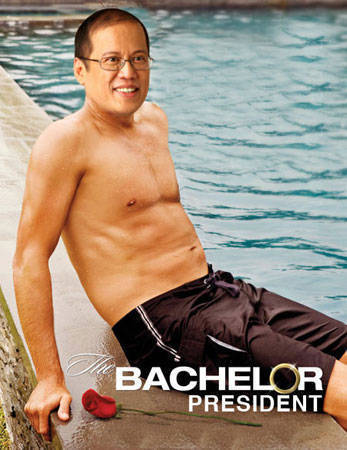 ADVERTISEMENT - CONTINUE READING BELOW
The Bachelor President
President Benigno Simeon "Noynoy" Aquino launches a nationwide search for his future wife. A select group of 25 women, ages 30 to 50, vie for the heart of the elusive P-Noy. All the women will live in Malacañang Palace while they compete. Instead of The Bachelor's rose ceremony, the show will have a terno ceremony, where the women who are still in the running to be First Lady are given ternos (yellow, of course). The Presidential Security Group escorts those who have been dropped from the list out of Malacañang Palace.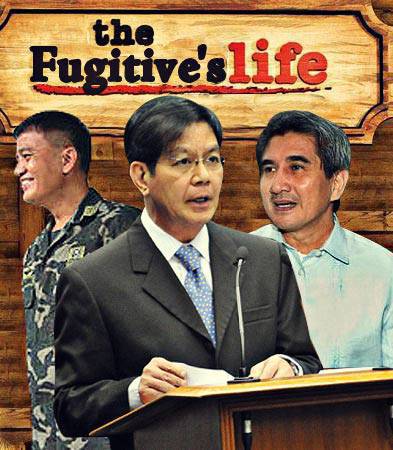 ADVERTISEMENT - CONTINUE READING BELOW
The Fugitive's Life
Ping Lacson, Gringo Honasan, and Nick Faeldon teach people how to outwit the authorities and continue to do subversive acts even while being hunted by the law. The show will also feature lighthearted segments like Lacson's "Cooking on the Run: Ping's Fugitive Recipes," Honasan's "How to Trim Your Mustache While the Police Surround Your House," and Faeldon's "A Fugitive's Guide to Love." This beats Paris Hilton and Nicole Richie's A Simple Life shenanigans any day.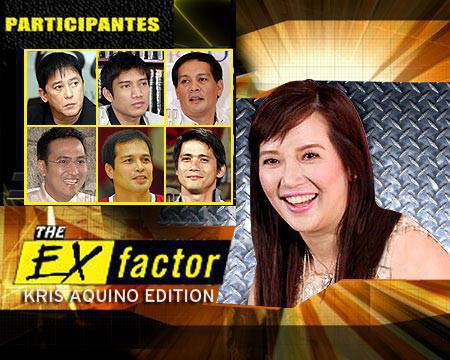 ADVERTISEMENT - CONTINUE READING BELOW
The Ex Factor
Not to be outdone by her brother, Kris Aquino produces and casts herself as the host of this Fear Factor-inspired show. She asks her contestants to confront their exes with acts of kindness or acts that will amuse their exes. In the pilot celebrity episode featuring Kris' former flames, Joey Marquez is asked to be Kris' assistant for a day, James Yap is told to shop for her, Alvin Patrimonio is ordered to wear a jersey bearing her name while he goes around the city, Robin Padilla is told to hold a yoga pose for 20 hours, and Mark Lapid is tasked to pack bananas.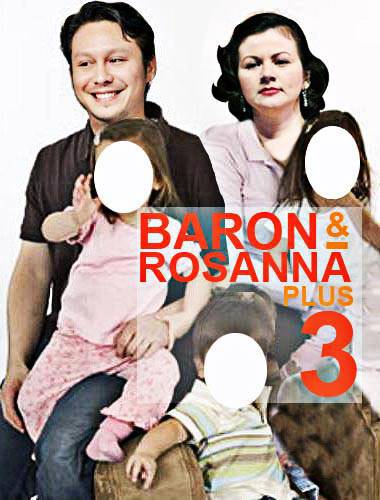 ADVERTISEMENT - CONTINUE READING BELOW
Baron & Rosanna Plus 3
What if Baron Geisler and Rosanna Roces hooked up? Baron needs tough love and who better to give it to him than been-there-done-that Osang? The camera follows Geisler and Roces as they make their relationship work. The show will be aired after midnight since the producers expect a lot of profanity and violent scenes. The show's "plus 3" are Roces' two kids and grandson. Geisler will try to be a father figure to them in the episode titled, "Papa Baron." That episode alone is worth staying up for. Jojo A. All the Way! will finally get some competition. Compared to this show, Jon & Kate Plus Eight is positively geriatric.

Artwork by Warren Espejo. Photos from Pep.ph, Facebook, screencaps from www.gmanews.tv, www.mysticastar.com, www.pinglacson.net, sottoforsenator.multiply.com
CONTINUE READING BELOW
Recommended Videos
Share this story with your friends!
---
Help us make Spot.ph better!
Take the short survey
Load More Stories