MOVIE REVIEW: The Divergent Series: Insurgent
Better than the first movie, although that's not much of a compliment
(SPOT.ph) Did you feel like the premise of Divergent was just a tad ridiculous? It's a bit odd to divide people into character traits...because can't you be Erudite (smart) and Amity (peaceful) at the same time? We're happy to report that by the time the sequel, Insurgent, ends, you're going to be so disturbed by short and sweet revelations explaining why the world Tris (Shailene Woodley) lives in is effed up that the silliness becomes easier to swallow.
It's nothing we haven't seen before, which is a pity considering Kate Winslet is doing her best to make Jeanine Matthews more memorable as a villain. We'll give her credit for the effort, but there's really nothing new in the film. We already know that Winslet is a great actress and so are Octavia Spencer and Naomi Watts (in roles that prove that adage about small parts and actors). Miles Teller provides a bit of humor, while Ansel Elgort plays a tall guy who was given some lines. Quite a pity that they perform one cliché after another, but we do commend them for sustaining our interest despite the predictability of the plot.
ADVERTISEMENT - CONTINUE READING BELOW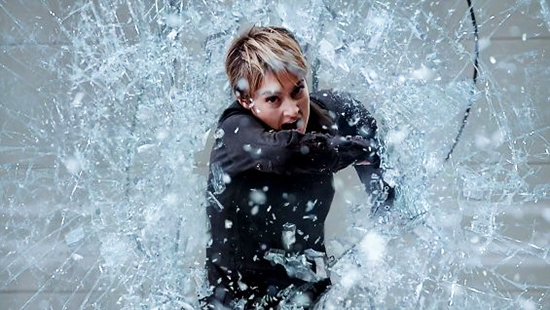 Shailene Woodley versus Shailene Woodley, with a conclusion reminscent of a Samurai Jack episode
Tris, in particular, is a nice variant to the badass female leads we're seeing more often now. Curious-looking with short hair and unwilling to be pushed around without a fight, she's a great alternative heroine for younger people who think tattoos are kind of cool and maybe being pretty isn't the most important thing in the world. She also considers saving the lives of others more important than staying with her boyfriend. Nifty.
ADVERTISEMENT - CONTINUE READING BELOW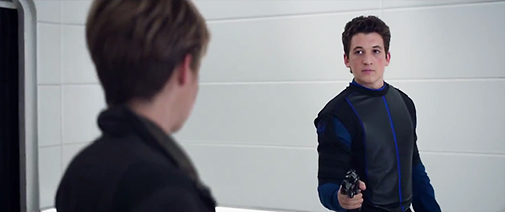 Miles Teller needs more movies
Of course, finding something we like about Insurgent doesn't save it from being a rather plain film. It's a little more interesting than Divergent, yet it still has very little to offer. The choreography in the fight scenes are passable at best, the visuals only get interesting when Tris enters the "sims" to open a mysterious box, and the social commentary is kept to a minimum. We get a few throwaway lines about questioning authority and then that's it.
ADVERTISEMENT - CONTINUE READING BELOW
Insurgent lacks any real tension, but we'll extend this compliment: It's at least better than the first film.
RATING: ••. 2 1/2 out of 5 spots
The Divergent Series: Insurgent opened in theaters on March 17.
CONTINUE READING BELOW
Recommended Videos
Share this story with your friends!
---
Help us make Spot.ph better!
Take the short survey
Load More Stories