ALL THE GOOD THINGS: 5 Tips on How to Write a Hit Song, According to Up Dharma Down
UDD knows a thing or two about writing a damn good song!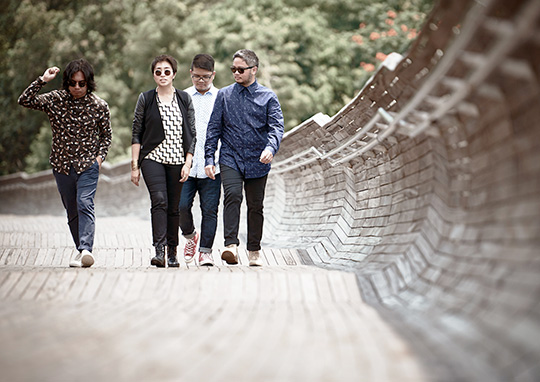 When it comes to writing songs both for the in love and the sawi, marked by lots of hugot, no other band does it with more skill than the awesome foursome of Up Dharma Down.

For starters, their singles "Oo" and "Tadhana" are hailed as two of the greatest Pinoy love anthems of the past decade, and the eight million views the corresponding music videos have collectively garnered on YouTube can attest to that.

Simply put, Up Dharma Down knows a thing or two about writing a hit song. Recently, the band released a song called "All the Good Things," which was wholly inspired by "their unforgettable experience in Singapore." Check it out:


"We were so excited to just go around and absorb everything – the culture, the food, the view," Armi Millare, the band's lead singer, said. "We knew Singapore has so much to offer, so we wanted to see more together and get inspiration from a new place."

How do you write a hit song, really? We caught up with the band to talk about the places, food, and experiences in Singapore that inspired them to write their latest tune. Here are some nuggets of music wisdom:


1. "When in doubt, go for a stroll."
A new Stanford study suggests that a person's creative output increases by 60 percent when walking. Of course, it helps when you find yourself in the heart of Singapore's fashionista paradise. "I am often inspired by things that are one-of-a-kind," Armi explains. "I found myself drawn to Haji Lane, a colorful and quirky shopping street. There were lots of cute sunglasses, funky accessories and stylish leather bags. It amazes me how a small street can be packed with so much treasure."


ADVERTISEMENT - CONTINUE READING BELOW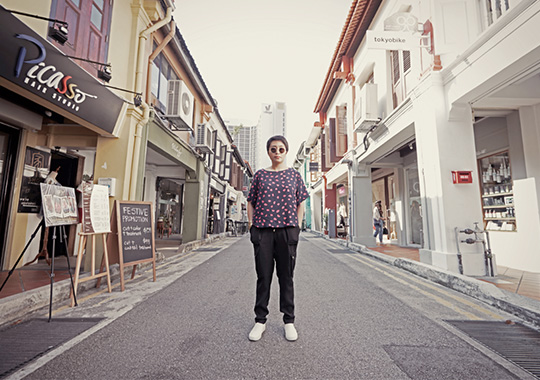 CONTINUE READING BELOW
Recommended Videos

2. "Try something new."
As lead guitarist Carlos Tañada attests, the brightest ideas come at the most opportune times. All you have to do is go out of your comfort zone. "I've always wanted to ride a Ferrari and hear the signature roar of its engine," he points out. "That's why my first stop was Ultimate Drive in Marina Bay. You can drive or be driven down parts of the famous Marina Bay street circuit in either a Rosso Corsa red Ferrari F430 F1 Spider or Giallo Midas yellow Lamborghini Gallardo Spyder. It really amped me up!"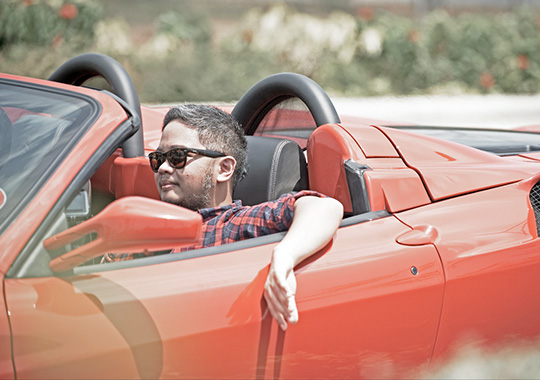 ADVERTISEMENT - CONTINUE READING BELOW

3. "Indulge your senses."
At times, a delectable dish is all it takes to ward off writer's block and spark a great idea. "As a band, our bonding time usually consists of visiting new restaurants and having interesting conversations over good food," bassist Paul Yap tells us. "A highlight of our trip was a visit to 2am:dessertbar. All the dishes were so artfully made that it was almost a shame to touch them. Shades of Green, one of the desserts we tried, was intricately put together with pistachio sponge, coco mousse and pandan gula melaka custard. The combinations of flavors and textures were not just creative and innovative - they also worked so well together."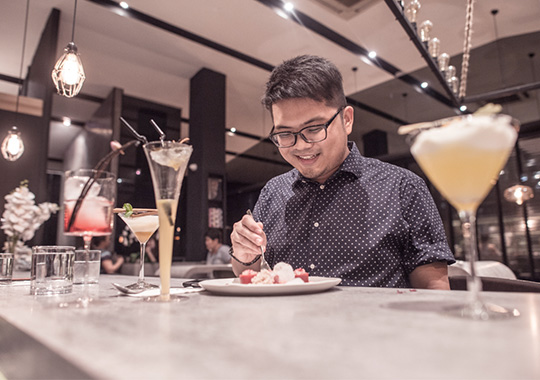 4. "Immerse yourself in other cultures."
Creativity can also be enhanced by experiencing cultures different from one's own, and the Singapore night life offered just that and more. The band hung out at various rooftop bars, live music cafes, and microbreweries in Singapore. "We made sure to end all the days of our trip on a high note with a visit to these places," Ean reveals. "One cool concept we discovered was The Mad Men Attic Bar. It was a good experience to hang out where the locals do and listen to homegrown music."
ADVERTISEMENT - CONTINUE READING BELOW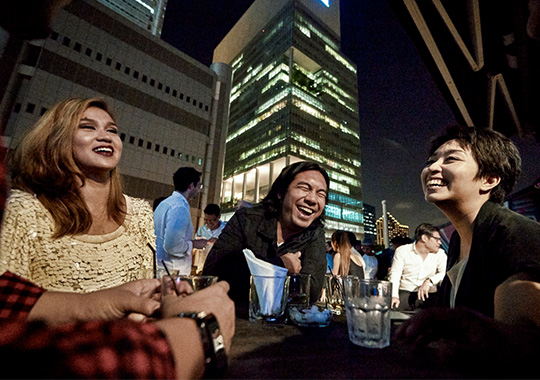 5. "Give in to your wanderlust."
When you travel, a new environment brings forth a better perspective. You push your boundaries; you realize what matters most to you. And in the end, you learn more about yourself. You may even be inspired to write your very own song!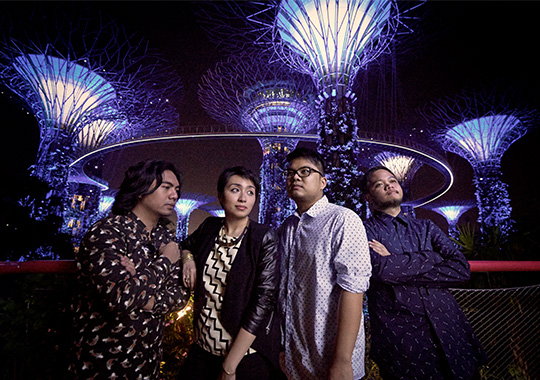 From food to shopping to night life, Up Dharma Down soaked in what Singapore truly has to offer and discovered their own pockets of inspiration. "Singapore is a lot like us as a band. Always moving forward, always innovating," Armi shares. "They always challenge the norm and come up with new and exciting things."

Their Singapore trip proved to be awe-inspiring indeed. Check out the clip below to see what inspired Up Dharma Down in Singapore:
ADVERTISEMENT - CONTINUE READING BELOW



If you want to experience Singapore Up Dharma Down-style and receive exclusive offers from some of the places they visited, visit www.yoursingapore.com/ph.


Learn more on what Up Dharma Down enjoyed the most during their visit to Singapore. Download their travel guide here.
Share this story with your friends!
---
Help us make Spot.ph better!
Take the short survey
Load More Stories