The Bar-hopper's Guide to Manila: A Hangout for Each Day of the Week
Drink and be merry-seven days of the week.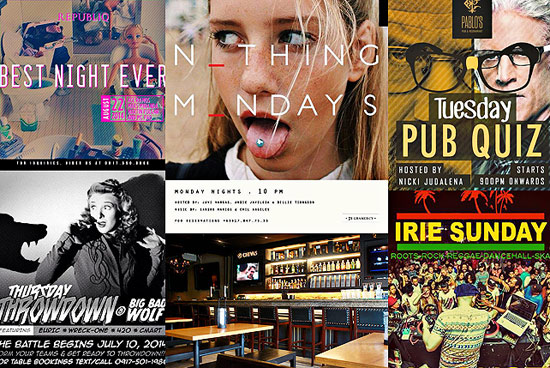 (SPOT.ph) Living for the weekend? Don't wait that long! Manila's top nightspots have plenty of fun in store for every day of the week. Just make sure you cure that hangover before going to work the next day.
Also read:
Top 10 Spots to Nurse a Hangover
10 Bars for Drinking Solo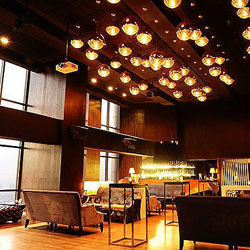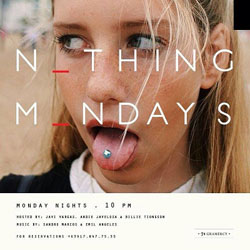 ADVERTISEMENT - CONTINUE READING BELOW
Monday:  71 Gramercy
Who says there's nothing to do on Monday night in Manila? Chase those Monday blues away by heading to 71 Gramercy. Located at the country's tallest building, you can find be part of the country's coolest roofdeck parties. (Almost) on top of the world, you'll forget you've got another long week ahead of you. The glitzy, Gatsby-esque interiors also add extra flair. Dress to the nines, grab a drink, and you're sure to turn that Monday frown upside-down.
71 Gramercy is at 71/F Gramercy Residences, Century City, Kalayaan Avenue corner Salamanca Street, Makati City. Contact 0917-847-7535 for reservations.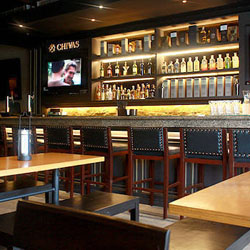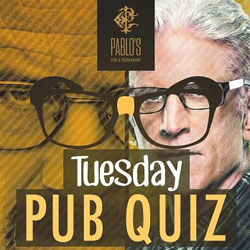 ADVERTISEMENT - CONTINUE READING BELOW
Tuesday: Pablo's
Welcome, to Pablo's. A pub that Nick Miller of New Girl would say would smell of "leather and Teddy Roosevelt and wistfulness." Indeed, consuming alcohol can bring one moment's of wisdom. So quizzes and cocktails naturally go hand-in-hand. What's great about game night at Pablo's is that you can always expect something new. Game nights here are themed, from trivia on crime dramas like Breaking Bad and CSI to Lord of the Rings and to basketball.
Pablo's Pub and Restaurant is at 2/F Forum South Global, 7th Avenue corner Federacion Drive, Bonifacio Global City. Contact 0916-618-7045 for reservations.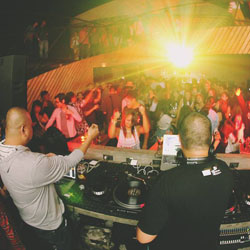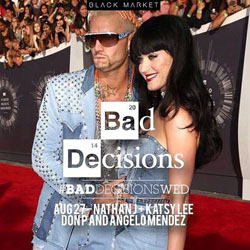 Photos from Black Market's Facebook page
ADVERTISEMENT - CONTINUE READING BELOW
Wednesday: Black Market
Happy Humpday! Make the right decision and swing by Black Market on Wednesday nights. There's no better place to celebrate (or forget about) the middle of the week than at this dark, warehouse tucked away from the busier parts of Makati. Party hard with the rest of the crowd or sneak into Finders Keepers for a curated cocktail. Either way, you'll almost feel like it's a Friday.
Black Market is at Warehouse 5, La Fuerza Compound 2, Sabio Street, Makati City. Contact 0917-829-4162  or 0932-403-5019 for reservations.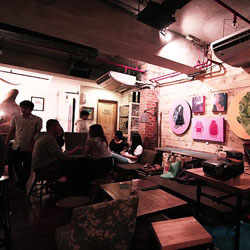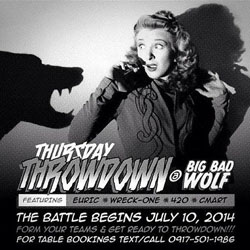 ADVERTISEMENT - CONTINUE READING BELOW
Photos from Big Bad Wolf's Facebook page
Thursday: Big Bad Wolf
Got a competitive streak? Head down to Big Bad Wolf for a music-themed game night. Don't worry, you don't need to have a great voice. Free drinks await the victorious, but everyone's a winner when the party goes on ever after the (already quite) drunk winners are determined.
Big Bad Wolf is at Burgos Circle, Bonifacio Global City. Contact 822-5833 for reservations.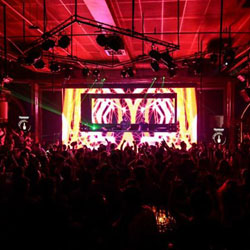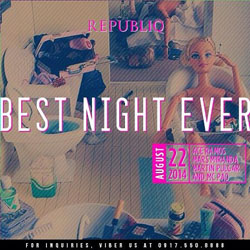 ADVERTISEMENT - CONTINUE READING BELOW
Photos from Republiq's Facebook page
Friday: Republiq
Kick off your weekend at Republiq, the undisputed spot for weekend shenanigans. By the early hours of Saturday morning, you'll stumble home declaring, "Best. Night. Ever." But not before you dance to music spun by the country's top DJs, like Mars Miranda and Ace Ramos.
Republiq is at 2/F Newport Mall, Resorts World Manila, Pasay City. Contact 0917-550-8888 for reservations.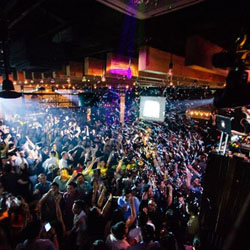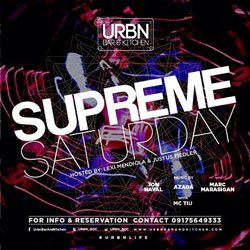 ADVERTISEMENT - CONTINUE READING BELOW
Photos from URBN's Faceook page
Saturday: URBN
What's the secret to an amazing Saturday night? Unlimited drinks. We repeat, unlimited drinks. Every Saturday night (and Friday night, for that matter), URBN lets you drink as much beer, scotch, cognac, rhum, and vodka as you can handle. From 9 p.m. to 1 a.m., you can enjoy this free-flowing alcohol fountain for only P499. And by the time the cloc strikes one, you'll be ready to shake it off on the dance floor.
URBN Bar and Kitchen is at 3/F, For Pointe II Building, 28th Street, Bonifacio Global City. Contact 0917-564-9333 for reservations.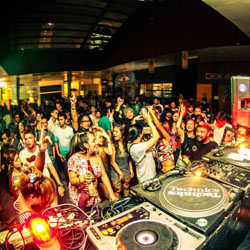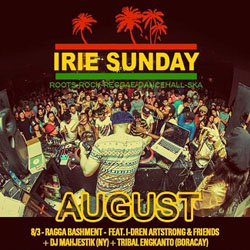 ADVERTISEMENT - CONTINUE READING BELOW
Photos from B-Side's Facebook page
Sunday: B-Side
Located at the artsy The Collective, B-Side's Sunday crowd fills the center courtyard of this complex of craft stores and art spaces. Because there's no rest for the wicked, even on Sundays. But you've probably grown tired of the strobe lights and fancy cocktails. Switch it up for a laid-back evening and grab a cold beer as you wind down on Sunday nights with reggae and ska music at B-Side.
B-Side is at The Collective, 7274 Maluggay Street, Makat City
Also read:
Top 10 Spots to Nurse a Hangover
10 Bars for Drinking Solo
Load More Stories