The Top 10 Cutest Male DJs
Today's live video streaming trend for radio shows means more telegenic DJs. Here, our top picks.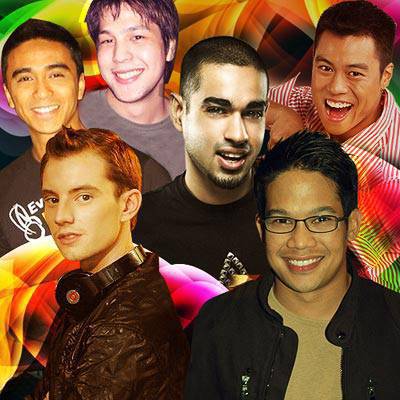 Clearly, the adage "a face made for the radio" does not apply to the men on this list. The notion that disc jockeys specialize in the oldest medium of mass communication that's been around since the 1800s because their looks (or lack of them) leaves them no choice, is a hasty generalization anyway.
Who are the Hottest DJs in the Philippines?
These days, DJs play a more visible role in mass media thanks to live video streaming and commercial endorsements. SPOT.ph exposes the faces behind the names we hear on the radio and give you the cutest male DJs who make delicious eye-candy.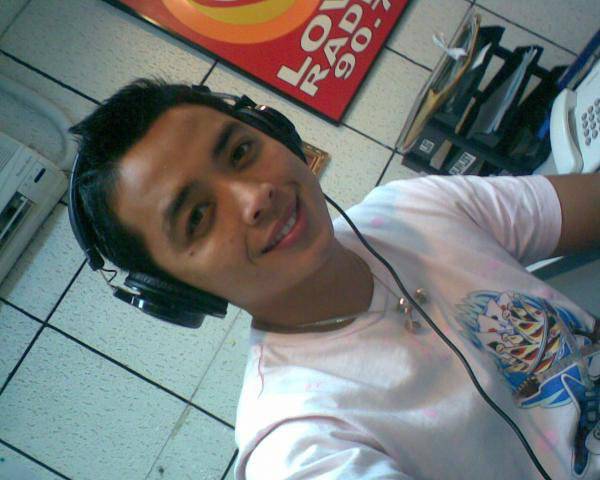 10. Papa Jack
True Love Conversations and Wild Confessions with Papa Jack on 90.7 Love Radio, Mondays to Fridays 9 p.m. to 2 a.m
Love Radio's Papa Jack (John Gemperle in real life) has a cult following among the late-night listening crowd. He hosts True Love Conversations and Wild Confessions with Papa Jack and has fans (about 182,000 strong on Facebook as of press time) who might tell you that his sexy bedroom voice and tough love advice draw them to him. A guy's guy who's not afraid to give love advice by (sometimes harshly) telling it like it is--with a voice that can turn your insides into mush? We say that automatically lands him a spot on our list.
ADVERTISEMENT - CONTINUE READING BELOW
Papa Jack tells you what you need to hear on Love Radio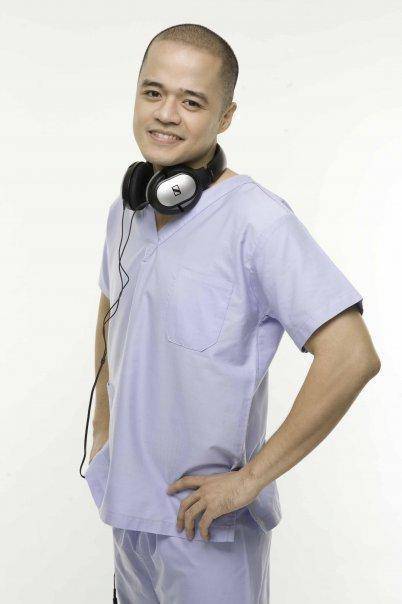 CONTINUE READING BELOW
Recommended Videos
9. Rico Robles
The Ride with Jude Rocha on Monster RX 93.1, weekdays 10 a.m. to 1 p.m.
Popularly known as the DJ who joined the first season of Pinoy Big Brother: Celebrity Edition, DJ Rico has been with RX for six years. Everyone knows his talents extend beyond the radio booth by now. Not only is this DJ a registered nurse, he's also known for  defeating fellow PBB housemate Rico Barrera during a boxing match in ABS-CBN's Pinoy Mano Mano: Celebrity Boxing Challenge in 2007. What's not to like? Rico is one of those rare, sensitive macho types with a great voice to match.
Former PBB housemate Rico Robles is also a registered nurse.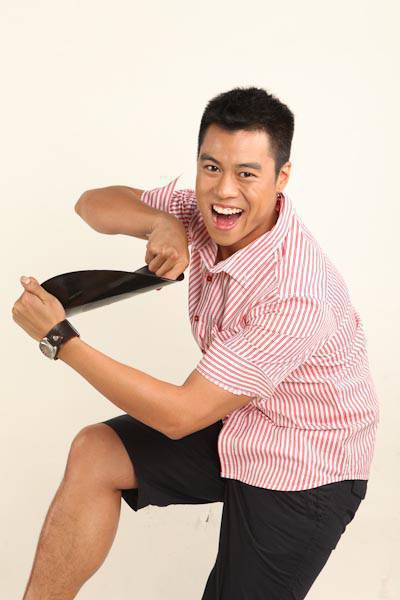 ADVERTISEMENT - CONTINUE READING BELOW
8. Migz Anzures
The File Show on 99.5 RT, Thursdays 10 a.m. to 12 p.m.

The DJ with a killer smile and male-model good looks is RT's resident nice guy and also a host, singer, and owner of an events management company. If you've ever heard him on the radio, you'll know why he has girls fawning over him--he exudes confidence without being overbearing.  His quick wit is a big turn-on too. Trust us, we've met this charmer in person.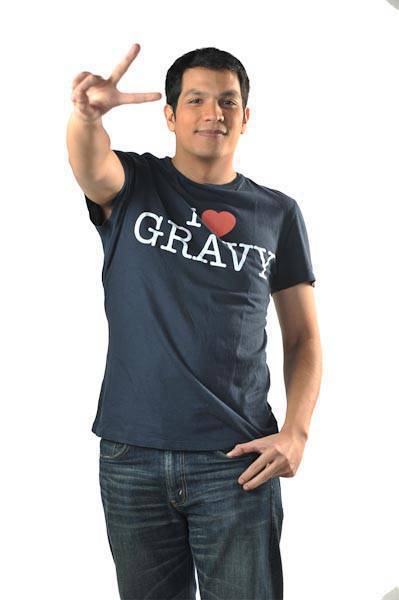 7. Josh Strike
The Strike Zone, Magic 89.9, Tuesdays to Wednesdays, 10 p.m. to 2 a.m.; Thursdays, 10 p.m. to 12 a.m.; Saturdays, 12 a.m. to 3 a.m.; Magic 30 with Josh Strike and Suzy, 2 p.m. to 5 p.m.
Josh Strike of Magic 89.9 is a lot of things : a DJ, a commentator for ABS-CBN Sports, and host of Pa-Bida Ka! with RR Enriquez on Studio 23. Otherwise known by his real name Aaron Atayde, he's that cool guy with witty comebacks and a distinct love for sports (his extensive basketball knowhow is proof). But most of all, he's a self-confessed geek who loves to gab about his favorite things. He's cute all right--just ask fellow Magic DJ and girlfriend Jessica Mendoza.
ADVERTISEMENT - CONTINUE READING BELOW
Josh Strike shows off his abs--and a very strange rubbing alcohol challenge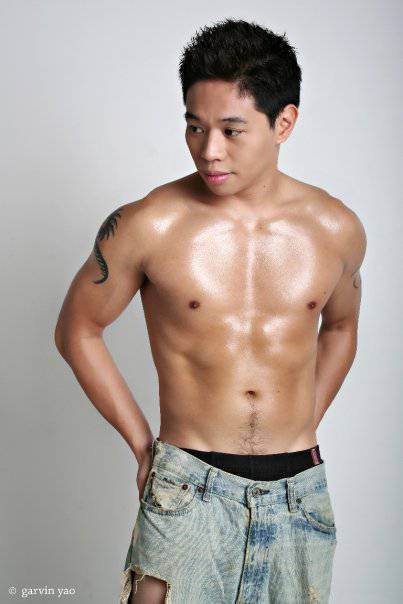 6. Vince Golangco
The G Spot on Mellow 94.7, Saturdays and Sundays 6 a.m. to 9 a.m.
As the host of 94.7's The G Spot, DJ Vince is someone who knows how to make a girl laugh (his wacky radio show segments prove that). Should you doubt his intelligence, DJ Vince's communications degree and minor in business from San Diego University would probably be enough to appease you. Plus, when out of the DJ booth, he is also  the editor-in-chief and creative director of online video channel WhenInManila.com.
Vince Golangco asks this man how to get rich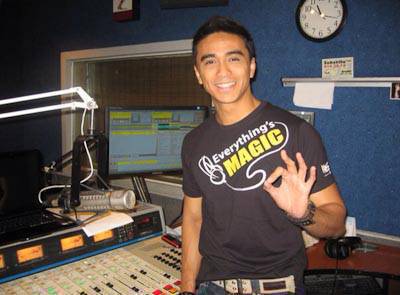 ADVERTISEMENT - CONTINUE READING BELOW
5. Boom Gonzales
On Demand with Mia Bayuga on Magic 89.9  weekdays, 9 a.m. to 12 p.m.

Who hasn't heard of Boom Gonzales? This DJ is also a TV host and commentator in practically every major UAAP event on Studio 23 and part of ABS-CBN News' roster of sports broadcasters. Like him or not, the fact is people listen when this guy talks, and it's not because he has rock-hard abs.
This Yahoo Philippines video takes us through a day in Boom's busy life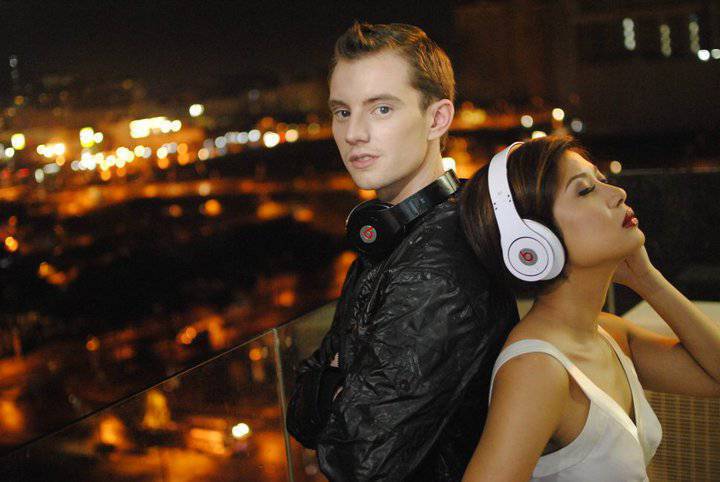 4. Scotty Crawford
The Hilary and Scotty Show on Jam 88.3, weekdays 6 a.m. to 9 a.m.

There's nothing like a sexy Scottish accent to lure female fans. Jam 88.3's Scotty Crawford may not be Filipino by blood, but he has definitely found a way to engage the Pinoy FM crowd. On The Hilary and Scotty Show, his dry, quick-witted Scottish humor matches co-DJ Hilary Isaac's charming sarcasm perfectly, and the chemistry between the two make one entertaining show. His angas smile also had something to do him being on this list.
ADVERTISEMENT - CONTINUE READING BELOW
Scotty and Hilary talk about the show on their first ever vlog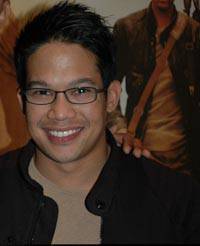 3. Mo Twister
Good Times with Mo, Mojo and Grace Lee on Magic 89.9, Mondays to Thursdays, 6 a.m. to 9 a.m.
Everyone knows Mo Twister is not afraid to show his naughty streak as he either stuns the celebrities he interviews with his audacious questions--or actually seduces them into answering them! DJ Mo is one of the stars to join comedian Willie Revillame new TV5 show Willing Willie. His acerbic wit just adds to his boyish good looks--no wonder he's rumored to be dating GMA's premiere leading lady Rhian Ramos. If that's not enough justification to land him on this list, we don't know what is.
Mo Twister interviews David Cook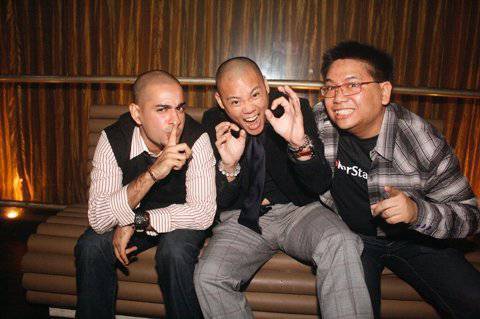 ADVERTISEMENT - CONTINUE READING BELOW
2. The Boys Night Out Crew
Boys Night Out on Magic 89.9, Mondays to Thursdays 6 p.m. to 10 p.m.

The popularity of Magic 89.9's Boys Night Out crew has earned DJs Tony Toni, Sam YG, and Slick Rick hosting gigs on TV, and multiple commercial endorsements with giant billboards along EDSA. It's obvious their chemistry appeals to many-Tony as the quintessential ladies' man, Sam YG as the funny one who gets the girls with his good looks and humor, and Slick Rick as the voice of reason when the other two start having a little too much fun. Whether you prefer Tony's sweet bola, laugh-out-loud jokes from Sam, or an easy good time with Slick, you can count on the Boys to leave you entertained. Yeah men!
DJs Sam YG and Slick Rick watch Tony Toni's dance evolution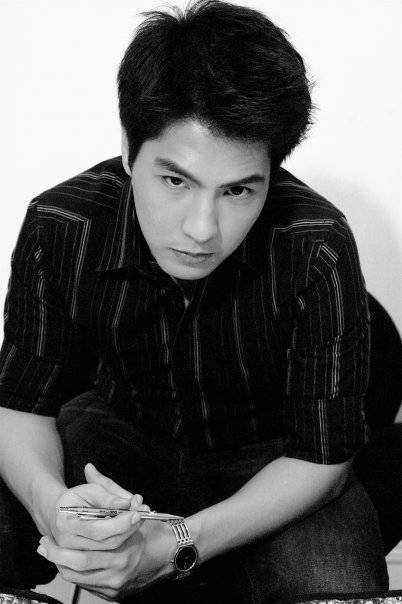 1. Gino Quillamor
Jumpstart with Gino and Francesca on RX 93.1, weekdays from 4 p.m. to 7 p.m.

ADVERTISEMENT - CONTINUE READING BELOW
One look at Quillamor and you'll know why he tops this list. Aside from hosting Jumpstart, this DJ is also part of the GMA 7's Sunday variety show, Party Pilipinas. Go through his blog and you'll find even more things to love about him. Online, DJ Gino is an articulate writer who talks about current events, RPGs, and his being a geek at heart. If there's something The Big Bang Theory taught us, it's that the nerdy ones make great boyfriends too. And geeks who look, talk, write, smile like Gino couldn't possibly be an exception.
Former Chill Spot host Gino Quillamor dresses up as Dracula for the ETC show's Halloween Episode
Photos by Garvin Yao (Vince Golangco), RX 93.1 (Gino Quillamor), Jam 88.3 (Scotty Crawford), Magic 89.9 (Boom Gonzales, Josh Strike), 99.5 RT (Migz Anzures), Rachell Allen Review Center (Rico Robles), www.motwister.com, and Facebook (Boys Night Out, Papa Jack)
Share this story with your friends!
---
Help us make Spot.ph better!
Take the short survey
Load More Stories