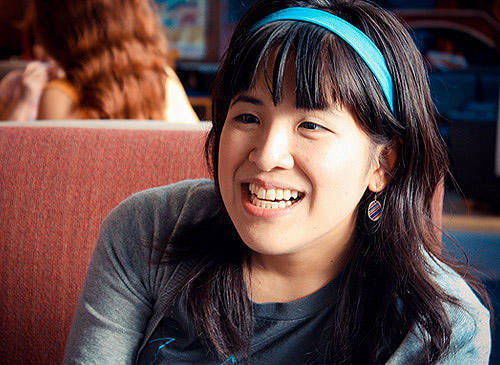 (SPOT.ph) At the premiere of her first full-length feature in this year's Cinemalaya film festival, one of the festival programmers went up to director Marie Jamora and told her, "Oh, yours is the hipster movie!"
On a superficial level, Ang Nawawala does tick all the right hipster boxes: indie music, manic pixie dream girls, Twin Peaks references, an abundance of plaid. The story of Gibson Bonifacio (Dominic Roco), who never spoke again after a childhood accident took the life of his identical twin Jamie (Felix Roco), it certainly stood out among this year's crop of Cinemalaya entries with its intense, slice-of-life focus on a hyper-affluent, vinyl-record-collecting subculture.
But, having spent most of her professional life directing music videos and performing in bands, nine years of which were spent thinking about Ang Nawawala, the film feels like Marie's personal, heartfelt opus. In case you feel unfamiliar with Marie, don't; you know her more than you think you do. The 33-year-old director has been directing music videos for possibly all your favorite bands in the last decade; was part of the crew for the first season of Project Runway:Philippines, and prior to that, was the Editor of the second issue of the Eraserheads fanzine, Pillbox. Fastforward to 2012 and Marie is the one to watch for.
ADVERTISEMENT - CONTINUE READING BELOW
Ang Nawawala is her first full-length and at this year's Cinemalaya Festival, the movie seems to have also struck a chord with audiences. Not only did it win an award for Best Original Score in the Cinemalaya, it also won the Audience Choice award.
On Wednesday, September 12, its indie legs will get more traction as Ang Nawawala opens to nationwide theatrical release. We talk to Marie about the making of the film, her secret love for John Lloyd Cruz, and even give her occasion to address charges of hipsterism. Warning: If you haven't seen the movie, some mild spoilers ahead.
The theatrical trailer for Ang Nawawala
So, Ang Nawawala is opening at the same time as The Mistress...
Honestly, we think that people can watch both. Our movie is not the same as The Mistress. Star Cinema makes a specific kind of movie for a very die-hard group of people. I'm gonna watch it! I love John Lloyd! But at the same time I can watch two movies in a week. I am fortunate to be able to do that.
[Opening on September 12] was a very active choice, because in terms of Hollywood movies, it's Resident Evil 5, and that's it. Going the week after and the week after, it gets a little bit harder. So we believe that we chose the date because, although it is Star Cinema and they are giant...I mean, there is a specific crowd of people who will watch our film, but I believe that you can do both. I'm really not worried.
I do think The Mistress will stay for more than seven days. We are seven days, limited run. So parang, watch our film first, then Mistress!
The theatrical release will have a brand-new edit, yes?
I cut out around five and a half minutes. It's not like I cut out any scene, I literally trimmed half the scenes in the film. I took out things to polish it, just so the overall pacing is better. I'd never edited a long film. It's a learning process. Me and Edsel Abesames, my co-editor, are short-form editors. So we edit each scene as best as we can, but when we put the scenes together and you show it in the big screen, it's different. Literally, Cinemalaya was the first time I saw it big na kumpleto, and I would notice, this is a little slow, this part is a bit dragging, kasi when I watched it as a scene, maganda, but in terms of the whole picture, hindi.
ADVERTISEMENT - CONTINUE READING BELOW
Before this film, you've just been making shorts, like commercials and music videos. What lessons from short films do you feel really helped you in the making of Ang Nawawala?
Para siyang training. Television commercials taught me how to work with talent-high-class talent. You get to get used to the artistas and how to deal with the artistas. Then music videos teach you how to do things on a low budget-sobrang long hours with a low budget. So it'll teach you independent filmmaking kasi ganun naman talaga on a set. So just years and years of that will make you better.
When we talked to [lead star] Dom Roco and [composer] Mikey Amistoso, they described you as a very hands-on director. Could you describe your work process for this film?
I'm always breathing down somebody's neck! You know, it's my money, it's my time, it's my dream. For me, it cannot be bad. It can't be like, "Ah, bahala na! I'll see it on the set." Di pwede e!
ADVERTISEMENT - CONTINUE READING BELOW
I'm sure whenever I visit production design, Trinka [Lat, production designer for Ang Nawawala] would hate it! Kasi I'll literally be there and point, point, point-"Why is this there?" For example, I would be on the set, and I would donate DVDs for Gibson's room. I'll go to Gibson's room and look. I'll be like, "He will never watch this!" and I'd take out DVDs that she put. "He will never read these books!" Tatanggalin ko. For styling, me and Mara Reyes [costume design]-she has to present to me talaga. We'll look at it, and take a picture, and then kailangan I would have to approve everything. Every hand prop, Trinka has to show it to me. "Pwede ba 'tong bag na 'to? Is this Gibson's bag?" And I would say, "No, find another one."
I'm that particular. Kasi when we [Marie and co-scriptwriter Ramon de Veyra] write, we literally put everything down there...I'll describe how they're dressed or something like that. Trinka said to her design team, "Marie is so specific in the script. If you get it wrong, it's our fault."
ADVERTISEMENT - CONTINUE READING BELOW
The music video for Ciudad's "There's a Lonely Road to Sunday Night", featuring the entire cast
We heard that you even made a full character bio for Gibson.
It took me two weeks and it was fifteen pages long. It was fifteen pages of literally, what does he have in his pockets, what does he have in his room, what does his room look like, mannerisms, favorite color, tattoos, what kind of cigarettes he smokes, what he drinks. I gave Dom a copy of that.
Was he not getting the character?
He was getting there but he was not there yet. When he auditioned, there were glimpses of it, that's why I got him over Felix [Roco]. But like in the first day of shooting, we were in such hellish circumstances. There was a very important scene that we shot on the first day because the permit was for that day, before the [Meiday] concert.
ADVERTISEMENT - CONTINUE READING BELOW
What we had to do was: I watched the dailies, and I reshot. We shot it on Day 2. Because when I watched the dailies, sabi ko, hindi pwede 'to, pare. That was one of the worst days...even if I hadn't done ten years of filmmaking, I wouldn't have survived that day. And I had three bands play that night. That was so insane.
Speaking of the first scene, the long drive from the airport was very EDSA-specific and felt very real. Every Filipino who's driven through the traffic and the billboards will be able to relate to that. Was there any particular drive that inspired it?
Just the everyday f**king traffic. Especially during Christmas. There was a time when I used to study in the States, and I would come home for Christmas, and [that scene] is the feeling you get, na, you've been gone, and you're back. Have things changed? Are things more busy? And then paliit nang paliit [ang eksena] until you reach your house. Are you getting more insular, more confined?
ADVERTISEMENT - CONTINUE READING BELOW
When we interviewed Diego Mapa [composer for Ang Nawawala], he said something interesting. More than a character study, he feels Ang Nawawala is a record of a particular scene that will not exist in five years.
I think he's right. If you watch Rakenrol, that's exactly what happened to Rakenrol. The only place in Rakenrol that still exists is Saguijo. Wala nang Mag:Net, wala nang Mayric's, wala nang NU [107]. So Rakenrol captured all of that before they died. And I'm sure it's probably gonna be the same for Ang Nawawala. Scenes are like tides. This scene didn't exist five years ago, and it probably won't exist five years from now. I mean, wala nang Meiday na nga e!
For me, films are important because you can document something without having to recreate it.
The music video for Tarsius' "Deathless Gods", from the OST
ADVERTISEMENT - CONTINUE READING BELOW
How do you feel about people saying that it's a hipster movie?
Here's the question: what is hipster? Kasi, when did a hipster become derogatory? And what is derogatory about it? It's basically about social racism. It's discrimination based on how you dress, or discrimination based on what your likes are. Which is weird. When we went to Singapore, and we went to the Andy Warhol exhibit, andun yung mga photographs niya, and then-kasama ko yung mga Taken by Cars boys-parang, "Um-i-Instagram naman sila dito, a! Tapos lahat naman sila diyan hipster e! May hipsters pala dati e!"
They were jokes, but at the same time...hipsters weren't invented seven years ago. When did it become bad? Who makes it bad? For example, I like records, and I like Woody Allen movies, and people comment that I'm a hipster, and I'm like, should I be offended? Do you want me to be offended? Is it a compliment?
ADVERTISEMENT - CONTINUE READING BELOW
Are you gonna not watch the movie because it's a hipster movie? People don't go, "That's a hippie movie! That's a beatnik movie! Uuuuugh!" No one does that! Pero kung hipster movie, parang everyone is like...eeeeeuuugh! For me, the only problem I'll ever have with the comment is if they won't watch it because of that. Parang, they'll literally not watch it because it's hipster. What? Watch it, and then call it a hipster movie...that's fine. But if you're gonna dismiss an entire film because a person labeled it...I don't see why anybody would do that. What if okay naman yung kwento? What if okay naman yung acting tsaka yung music? I mean, watch it, and then hate it after.
How involved were you with the music of Ang Nawawala?

Very involved. Me and Ramon are also the co-music supervisors, so every song in the film is hand-picked. I realized it was such a good collaboration, because ever since we were in college, we would exchange music.
ADVERTISEMENT - CONTINUE READING BELOW
Medyo hands-on ako sa scoring. Parang they [score composers Diego Mapa, Mikey Amistoso, and Jazz Nicolas] said to each other, "So email-email na lang tayo ng mga riffs." Sabi ko, "No. You guys have to into a room, you have to jam, and you have to make music together." I have to be an asshole sometimes. They would be jamming, and I would visit, and they'd let me hear the music, and I'd go, like, "I like this, this, this." And then, I would give them the scenes, and they would start scoring it together. And then I would come in again when they were ready, and I would say, "Change this, change this note, can you change this instrument, take that instrument out." And I can be that blunt with them , because they're friends, and I've also been in bands with all three of them: me and Jazz have Boldstar, me and Mikey have Blast Ople, and Diego and I had a band a long time ago called Death To. But I've [also] worked with Diego for scoring Project Runway.
ADVERTISEMENT - CONTINUE READING BELOW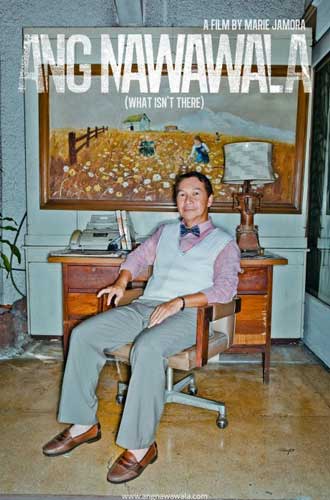 I don't know chords, but I do know what I like. I know how to play the piano, I can play them what notes I wanted, and they would do it. Magical silang tatlo.
How difficult was it to get the older songs?
For the two Apo songs, mahirap talaga i-approach ang Vicor [Records]. Luckily, Vicor has been bought out by Viva, and I have a better relationship with Viva. We found out that Jim Paredes wrote the songs, even if Boboy [Garrovillo] is in the film, so I had to talk to Jim myself. I presented to Jim the scenes. First he allowed us to do it but I'm going to make a music video for him, like an ex-deal, kasi mahal sobra ng Apo. Ridiculously expensive talaga! (Laughs) But he liked the scene. And when he saw the movie as a whole, he loved the movie, so for the soundtrack, he allowed us to put him in the soundtrack for the same deal as everyone else in the soundtrack.
ADVERTISEMENT - CONTINUE READING BELOW
With regards to the older songs...the Ric Manrique song, I really wanted that. I asked Vicor, when I was asking for Apo. "I want this Ric Manrique song, and this Apo song." And they said, "Ah! Ric Manrique! You can just have him for free!"
All the Filipino music is from my personal collection that I found in Vinyl Dump. The other songs, the Dominic & His Orchestra songs, yung mga kundiman and harana stuff, I found that their record label doesn't exist, and the date is more than 50 years na. So it's public domain.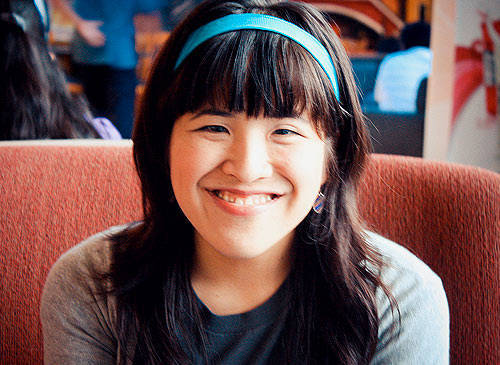 ADVERTISEMENT - CONTINUE READING BELOW
Where do you get your records? That record store scene felt so personal.
I grew up with records in the Eighties. I go to record stores. Recently, I've been visiting record stores and just digging. Vinyl Dump in Cubao X: we shot [that scene] upstairs. So that scene was very close to my experience of digging for records, except not with a hot guy in the room. I'd even dig for records in Hong Kong; in the States, I would go to vinyl stores in LA.
There's a record store near my house, called The Gray Market, in Katipunan, near the White Plains gate, where Crave Burger and Flaming Wings is, that entire compound, it's just near the end. And it's called The Gray Market because it's not just records. They also sell books, they sell stereo equipment, they sell record players, they sell music books, movie books, paintings...they sell everything, but predominantly records. They have new records from the US and the UK. Their record collection is beautiful. You can buy New Order brand-new, the Cure, you can buy live albums of Depeche Mode. I found Interpol there, the XX...they have a very good selection.
ADVERTISEMENT - CONTINUE READING BELOW
I heard there's a very good collection in Boni Serrano that I haven't gone to yet.
The indie music scene, as presented in the film, is very polished, geometric, and orderly. Is this how you really experience it?
No. That's a conscious design of the film. It was me, the cinematographer, production design, and styling: all hand-in-hand to create that style, from the clothes to the sets. Everything has been talked about.
For example, Gibson's room. Even the placement of the lamps are very particular. Even in the gig scenes...for example, Route 196. Route 196 doesn't have a stage. We put a stage there. We lit it our own way: we put a mirror ball so there's texture, and we also put a projector on the side.
Every shot, all the actors wore layers and layers...grabe ang pawis! Mainit talaga ang production. The house had no aircon. In that room, Gibson's always wearing long sleeves, Jamie had to wear two layers-he has a shirt and a blazer. So I felt bad for them, pero they had to do it. There's no other way, it's an old house.
ADVERTISEMENT - CONTINUE READING BELOW
What's great about Trinka is how she can outsource everything. You can take a screencap of Gibson's room, and she can point: "This painting is from Ge Mapa, this painting is from Arnold Arre, this painting is from Alice Sarmiento, this casette lamp is from Vicky Velasco, this Akira bike is from Mark Lavin." She literally went to everyone's house and went, "Can I borrow this?"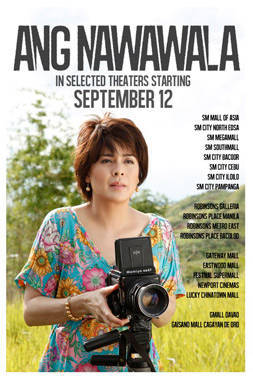 ADVERTISEMENT - CONTINUE READING BELOW
What are the other Cinemalaya films you enjoyed this year?
I loved Bwakaw. That was my favorite. The second one was Kalayaan. I really loved it. They're actually polar opposites: Bwakaw is like the audience pleaser, everyone's gonna love it and cry; Kalayaan is a polarizing, challenging movie. Art na art talaga. Pero sobra siyang ganda. Cinematography is beautiful, [and so is the] music, sound design, acting.
Where do you go if you want to watch live music?
Route 196, Saguijo, B-Side...the same places. The reason they're in the movie is because they're the places that I go to. I never wanted there to be a place where I would be like, "Go here, it's cool," but I don't really go there. I love live music, and I love to support my friends. Kunwari if I know Tarsius is playing, I'll go watch because Tarsius is amazing. I saw Radioactive Sago recently live...grabe! Gumaling pa silang mas lalo!
ADVERTISEMENT - CONTINUE READING BELOW
Live gigs, andaming nangyayari pa rin. There are new bars that come up, [like] 121 in Pasong Tamo Extension. I think they're making it a venue, they want to be a new gig place. They have to work on their sound mix though, kasi glass sila e. Freedom is still a bar, but I hate playing there. 70s Bistro still has bands playing there. I don't like the reformat, though. It's weird. The banyo is the same, though.
If you could make a music video love letter to Manila, which song would you use?
Wow! Ang hirap nang tanong 'to! Definitely it has to be something from the Eraserheads. [Thinks for some time.] "Torpedo" by the Eraserheads.
Ang Nawawala opens this September 12 at SM Mall of Asia, SM City North Edsa,  SM Megamall, SM Southmall, SM City Cebu, SM City Bacoor, SM City Iloilo, SM City Pampanga, Gateway Mall, Eastwood Mall, Lucky Chinatown Mall, Newport Cinemas (at Resorts World), Robinsons Galleria, Robinsons Place Manila, Robinsons Metro East, Robinsons Place Bacolod, Gaisano Mall Cagayan de Oro, GMall Davao
ADVERTISEMENT - CONTINUE READING BELOW
Share this story with your friends!
---
Help us make Spot.ph better!
Take the short survey
More Videos You Can Watch
Load More Stories