On the Spot: Up Dharma Down
Just before the launch of their third album, UDD takes on their critics, their missing Boracay gig, and the possibility of <em>"slaplapan"</em>.
(SPOT.ph) Call him biased-he does manage the band, after all-but Toti Dalmacion, indie rock impresario and owner of Terno Recordings, thinks that Up Dharma Down is the global face of today's Pinoy music. "They have a global sound. They represent what modern OPM is."
It's a heavy rep to live up to. Up Dharma Down exploded into the scene in 2006 with their first album, Fragmented, a genre-busting musical melting pot propelled by soulful vocals and a complex, layered production that stupefied jaded ears. The band's appearance in the July 2007 issue of Time magazine cemented their place not only in the quasi-exclusive gig scene, but in the bigger scope that is OPM. UDD proved it wasn't just beginner's luck and disproved the sophomore jinx myth in 2008 when they released their second album, Bipolar, where they took their sound to a whole new level.
But it's said that you are your own worst critic. It could be the cabin fever-they've locked themselves for four days straight in a little studio under A-Venue to rehearse for the launch of their third album-but the band expresses a certain iffy, embarrassed restlessness about the music they used to make...their "grade-school pictures," as they call it. "Matatapos na ang mundo, 'yun pa rin ang gusto nila!" laughs singer Armi Millare in disbelief when we ask her about their first hit single, "Oo."
ADVERTISEMENT - CONTINUE READING BELOW
In contrast to the titles of their first two releases, their third album's name, Capacities, expresses a wide-open, forward-thinking potential. To do this, they've had to change the way they do their music and the way they think about their music to create, in guitarist Carlos Tañada's words, their own take on a pop album. It's a move that's earned them critics from their own diehard fanbase-but in our lighthearted SPOT.ph interview, they address the online grousing as well as Adele, their inability to land a gig in Boracay, and Carlos's constantly changing hair.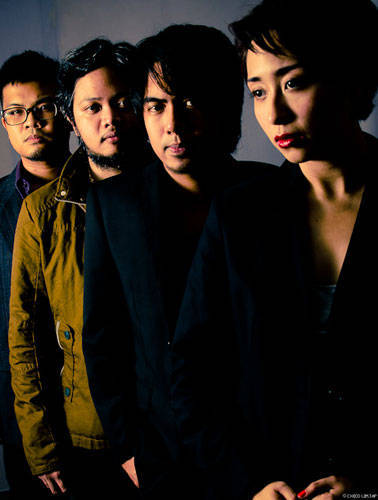 Photo by Chico Limjap
ADVERTISEMENT - CONTINUE READING BELOW
What makes Capacities different from your first two albums?
Los Tañada (guitarist): Ako, I think, in guitar, nung first album, nag-experiment. Second album, experiment some more. Sa third album, instead of a guitarist's point of view, parang mas producer's point of view. How do we make this song come alive? What does it need? I guess mas nag-focus kami sa song mismo, instead of each instrument. Instead of focusing on mga 'di pa nagagawa, we wanted to focus on what was nostalgic to us: pop stuff. Basically, this album is our take on pop music.
Pol Yap (bassist): Mas relaxed siya. We knew what we wanted to do, we just wanted to enjoy the album. Mas relaxed, pero OC pa rin.
Armi Millare (vocals): 'Yung recording dati, we took one whole day for each song. Tapos hindi pa iyon 'yung todo final. We would just exhaust ourselves in one take. You would spend so much studio time and money working on that one line. Ngayon, it was around three songs in a day.
ADVERTISEMENT - CONTINUE READING BELOW
Los Tañada: Mas professional siguro [ngayon]. Confident ang approach namin. It's not a step forward or a step up, it's a turn to the left. Technology helped rin e. Si Pol, may song siya sa iPad niya, i-e-email niya sa akin, tapos nilalatag ko na, "Okay, ganito dapat ang pagre-record, dapat unahin 'to, unahin 'to." Tapos pinapasa ko kay Ean, [pag]balik sa akin, nalagyan na ng beats, tapos, okay, si Armie na.
Armie Millare: We took pieces of our work and just sent it to each other.
Los Tañada: Oo, gamit namin Sendspace.
Ean Mayor (percussionist): Tsaka (mumbles name of famous porn site). (Laughs)
The music video for "Turn It Well"
The pop influence was really very heavy in "Turn It Well." Have you read the comments online?
Pol Yap: It's entertaining. It's amusing.
ADVERTISEMENT - CONTINUE READING BELOW
Ean Mayor: Nagkakagulo sila dun. Natutuwa kami, at least nage-gets nila 'yung point na nagpapaka-Eighties [kami] or something. May nag-comment nga dun na para kaming M83. 'Yung M83, galing naman [ang inspiration nila] sa 80s. Gusto kong mag-reply, "At least hindi Adele." Natakot kami na baka may mag-comment na "[parang] Adele."
Armi Millare: May nagtanong kung bakit drowned ng vocals sa effects. Eh kasi, that's what the music calls for.
Ean Mayor: Sanay nga kasi tayo kay Adele, na dapat malinis ang vocals.
Armi Millare: Up Dharma Down doesn't just write songs for songs. It's all about a way of life. Because I think that this band pretty much represents the young working class, especially the freelance aspect. The music that we make, and the videos that come with it, more or less caters to our generation, or younger. I think some have trouble accepting the changes now. From the first single pa lang, merong mga rabid na "Anong nangyari dito!?" But we are doing a new record. If we wanted to sound like the old record, why wait four years for a new one? With all due respect, if you want to listen to new things, or at least our interpretation of new things, get the new album.
ADVERTISEMENT - CONTINUE READING BELOW
Ean Mayor: Four years...di naman siya matagal para sa amin. Nasanay lang tayo na parang fastfood. Every year, may album ka dapat, every month, dapat meron kang TV guesting, at dapat may commercial ka. Hindi namin dapat i-follow yun.
Do you still have your signature instrumentals?
Pol Yap: Wala nang instrumentals.
Armi Millare: They're all real songs now.
Ean Mayor: Ida-download lang naman iyan lahat e, so untihan na lang. (Laughs)
Pol Yap: Diretsahan a! Pero mas trim nga. Nine tracks lang.
Ean Mayor: Less filler.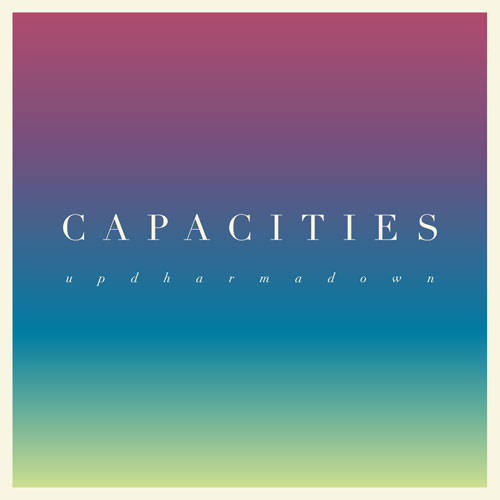 ADVERTISEMENT - CONTINUE READING BELOW
The cover for their third album, which was launched in One Esplanade yesterday, November 28

You guys seem to be having more out-of-town gigs recently.
Armi Millare: Last month we had four: we had La Union, Davao, Cagayan, and then Cebu.
Ean Mayor: Actually, before pa naman, nagto-tour na kami. 'Yung mga pinuntahan namin dati, binabalik-balikan na lang, like Cebu, CDO...
Armi Millare: May fanbase na e...
Ean Mayor: Tapos pagpunta namin dun, medyo familiar na rin kami sa mga taong nanonood, kasi sila rin 'yung andun sa harap.
Los Tañada: Pero wala pa rin kaming Boracay.
Armi Millare: Nakakaantok kasi ang songs namin! (Laughs) Baka malunod pa sila. I think we've been to all the main cities. But of course there's more to the Philippines than those. Pero minsan nakakagulat rin-"Wow, talaga? We have listeners here!" 'Di lang sa Davao and Cebu. Kasi akala namin dati na 'yun lang talaga ang mari-reach naming audience.
ADVERTISEMENT - CONTINUE READING BELOW
Los Tañada: Siguro isang weird gig, galing Hong Kong si Ean, tapos may gig kami sa General Santos, tapos na-miss niya 'yung flight. So kaming tatlo lang. Wala kaming drummer! Pero buti na lang 'yung crowd, game pa rin.
Armi Millare: Oo, game talaga! Kasi you have to keep time pa rin diba. Napapakiusapan naman 'yung crowd na parang, "O, guys, sabay kayo ha!"
Pol Yap: 'Di naman kami binatuhan.
Armi Millare: Wala naman akong nahanap na kamatis sa stage after.
How hard does Up Dharma Down work for its music?
Armi Millare: Even if we haven't come up with an album for four years, we've been gigging for eight years. Dire-diretso yun. Every week, there's a gig, except for Holy Week, maybe, or Christmas Eve. Naging part na siya ng life namin, so we don't see the need to try so hard to create something because it's a flow.
ADVERTISEMENT - CONTINUE READING BELOW
Pol Yap: What happened in those eight years [ay] 'yung familiarity rin namin sa isa't isa. We have to accept certain truths na parang, "Kaya ba talaga natin gawin 'to?" or "Does it really show our music or what we want?" Those were certain truths that we just had to let go of, and just work with what we have.
Armi Millare: This is the longest relationship I've had with three men. Kanya-kanyang tumpak iyan e. May mga times na nagba-bangaan kami musically, and then you start to take it personal, but then again, after a while, you have to kind of accept na ito talaga ang dadalhin niya sa table. If he's part of the group, and you're only 25% of it, you have to accept that.
Pol Yap: Parang ako, [kung sabihin nila], "Pol, mag-slap ka." [Slap is a bass-player technique that uses palm slaps instead of strums.] Di ko kaya iyon. Slaplapan, pwede pa. (Laughs)
ADVERTISEMENT - CONTINUE READING BELOW
Armi Millare: (covering her ears) La la la la la!
The music video for "Oo"
Honestly, what runs into your head when you listen to Fragmented, your first album, again? Especially your first big single, "Oo."
Armi Millare: Matatapos na 'yung mundo, 'yun pa rin ang gusto nila! (Laughs)
Ean Mayor: It's like seeing old pictures. Nakakatuwa, pero parang, nge!
Pol Yap: Parang nakikita mo 'yung grade school picture mo.
Los Tañada: Wow, ang cute. (Laughs) Pero at that moment, syempre, 'yun ang gusto namin ilabas. So we loved it. In the same way that, at this moment, [Capacities] ang gusto namin ilabas.
Ean Mayor: Baka after five years, pagsisihan rin namin na ginawa namin to.
Armi Millare: I haven't listened to Fragmented since we released it. I have not found myself in that compulsive state to listen to the songs myself because, well, marami rin naman napagsisihan na ginawa ko dun. Oo nga pala, once you record something, that's it, it's there forever. So I tried to correct that-we tried to correct that with Bipolar. Pero meron pa rin! So with this [third album], 'di na kami mas perfectionist. May human element. Ayoko rin masyado nang high-sheen production like we did before.
ADVERTISEMENT - CONTINUE READING BELOW
Just this year, Taken by Cars played at Austin's SXSW music festival. Is this something in the cards for Up Dharma Down as well?
Pol Yap: We have played some music festivals. Pero mga regional pa lang.
Toti Dalmacion (manager): It's nice when you're invited, pero parang to go out on your own, that's a difficult problem.
Armi Millare: Iba-iba din 'yung scene dito. For [Taken by Cars'] kind of music, it fits well with SXSW. Kami, we would target another festival. Our stuff would fit somewhere else. But it's a good thing that, one by one at least, local bands are beginning to step outside of the comfort zone.
Pol Yap: 'Di kami ma-festival, I guess.
Armi Millare: Oo nga, kaya nga sa Boracay, wala pa kami.
Ean Mayor: Oo, Boracay muna!
Los Tañada: Sa Taken by Cars rin, 'di rin ako game na gumastos nang ganun kalaki. They spent daw a million. Laki din ng nilabas nila e.
ADVERTISEMENT - CONTINUE READING BELOW
Armi Millare: So far, lahat ng festivals namin, compensated by the festivals themselves. 'Di ba dapat naman ganun? If they invite you, they should take care of you. But I also understand that from an art festival perspective. Minsan kasi interest based 'yung festival, so 'di rin nila mabayaran 'yung artist. It's a sad thing, because you know you also want to get compensated, and you want to make it there without touching your savings.
Toti Dalmacion: But saying that, we also make sacrifices. We do guerilla gigs, punta kaming Hong Kong, kanya-kanyang bayad yun.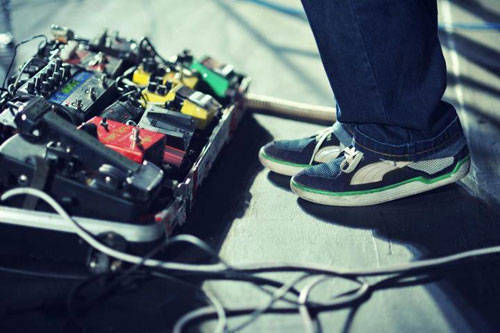 Carlos and his array of effects pedals. Photo from the band's Facebook page.
ADVERTISEMENT - CONTINUE READING BELOW
Is there any connection between the band's success and Los' hairstyle?
Los Tañada: Actually, binabagay ko lang 'yung hairstyle sa taba ko. (Laughs) Nung pumayat ako, okay, ready na akong magpahaba uli. Tapos nung tumaba ako nang kaunti, ginupit ko uli.


Recommended Videos
Load More Stories