SPOT.ph's Top 10 Junior It Girls
These young ladies will reign supreme soon.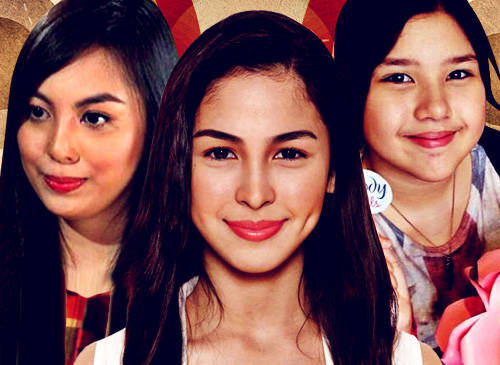 (SPOT.ph) They're just coming of age and don't have full-blown careers yet, but these girls are already causing a lot of buzz or starting trends. There's no doubt that they're the up-and-coming style icons of the 18-and-under (tweens) set. They may have been thrust into the limelight by circumstance due to their pedigrees, but they each have their own flair and charm to attract their own loyal followers.
Note: For this list, we purposely disqualified actresses who have been the lead stars in movies or telenovelas. All the young ladies on this list were selected by the SPOT.ph staff. None of them knew about this list prior to its publication.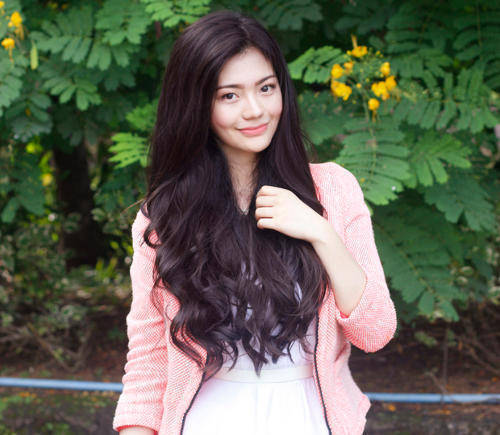 ADVERTISEMENT - CONTINUE READING BELOW
Screenshot detail of photo posted on V ♥ V
10. VERNIECE ENCISO

Along with her older sister Vern, this 18-year-old has gained a lot of followers through the blog, V ♥ V. Her whimsical and delicate fashion picks are always on-trend and eye-catching. It doesn't hurt that she looks like she could be a movie star. In fact, she's starred in an indie flick titled On Thin Ice.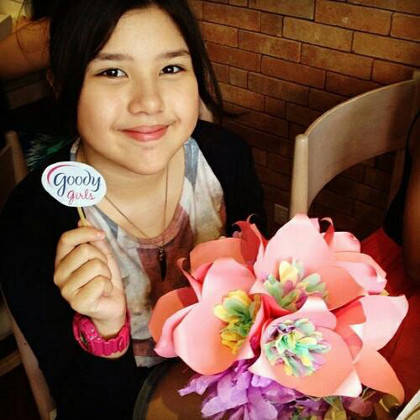 Screenshot of photo posted on the Clara Magalona Facebook fan page
9. CLARA MAGALONA
The youngest daughter of the late Francis Magalona isn't as high-profile as her older sisters Maxene and Saab (yet), but she's already getting a lot of attention. In 2012, when she was just 11, she was given the Junior Style Award from Candy magazine's annual Style Awards. The magazine's followers had taken notice of her age-appropriate, hip style. Hair accessories brand Goody has tapped Clara to be one of their style ambassadors.
ADVERTISEMENT - CONTINUE READING BELOW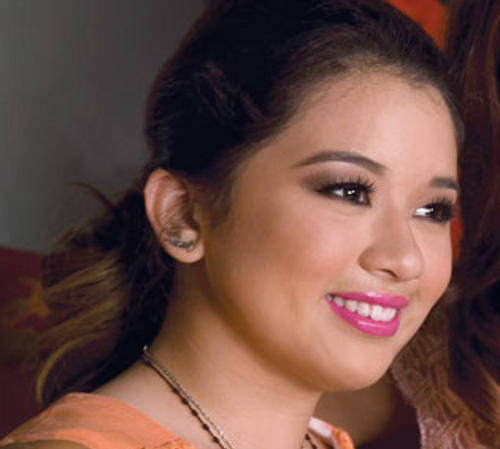 Screenshot detail of photo posted on the Lifestyle Asia website (one of the shots made available to the public to promote the magazine's May 2013 issue, which features Tessa Prieto-Valdes and daughter Annika on the cover)

8. ANNIKA PRIETO VALDES

This charming 15-year-old has been seen with her fashionista mom Tessa Prieto-Valdes at launch parties of various brands and other lifestyle events. While Annika doesn't share her mom's famed over-the-top sense of style, her elegant picks are nothing to scoff at either. If she's into fashion, it sure doesn't seem like it based on her Instagram posts. She favors funny faces and quirky shots. She's also into softball and baseball.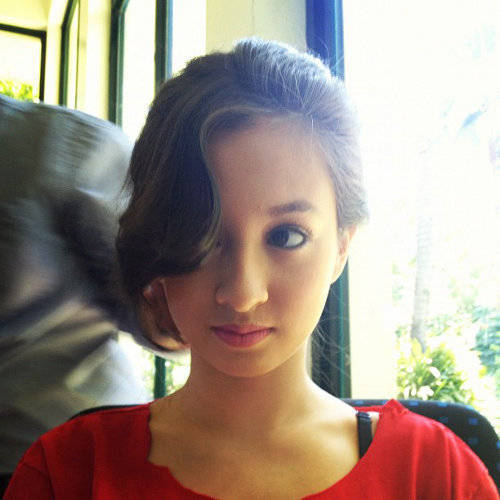 ADVERTISEMENT - CONTINUE READING BELOW
Screenshot of photo from Missy Macuja Elizalde's Instagram page

7. MISSY MACUJA ELIZALDE
Prima ballerina Lisa Macuja's daughter has chosen to be a ballerina just like her. In 2011, when Missy was just 13,  it was already evident that she was pretty serious about being a ballet dancer. Despite the pressure of having a mom who's blazed trails for Pinay ballet dancers, Missy has remained levelheaded. In an interview with The Philippine Star, she said, "(My parents) always remind me that it's not all the time that your body will follow what you want.  They taught me that obstacles were built for you to overcome." She has appeared in several Ballet Manila productions such as The Nutcracker.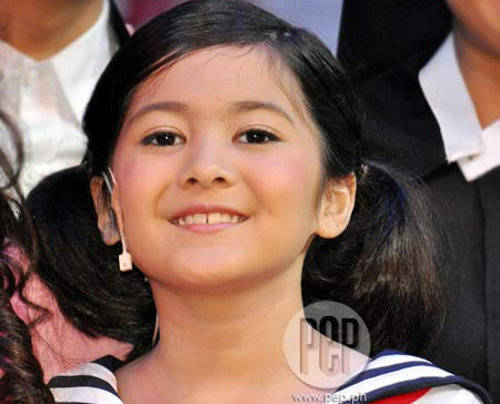 Screenshot detail of PEP.ph photo
6. ATASHA MUHLACH
The daughter of Aga Muhlach and Charlene Gonzales, who's turning 11 this year, had a spot in the limelight from the moment she was born. Along with her twin brother Andres, she's been part of her parents' ads. In 2011, she made her first solo move (in a way) towards showbiz when she played Brigitta von Trapp in the local production of The Sound of Music. In a few years, people will surely be asking her if she wants to join the Binibining Pilipinas beauty pageant.
ADVERTISEMENT - CONTINUE READING BELOW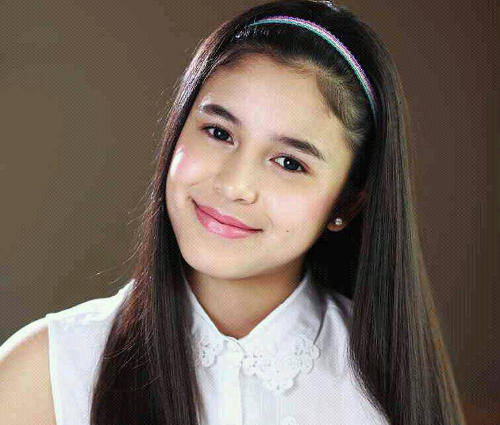 Screenshot detail of photo uploaded on the Claudia Barretto Facebook fan page
5. CLAUDIA BARRETTO
The younger daughter of actress Marjorie Barretto and comedian Dennis Padilla has caught the eye of brands like Bench and Goody. The 13-year-old has a face that could launch a lot of ads. If she grows taller, she'd be perfect for the runway. If not, she could always join the family business of "selling face."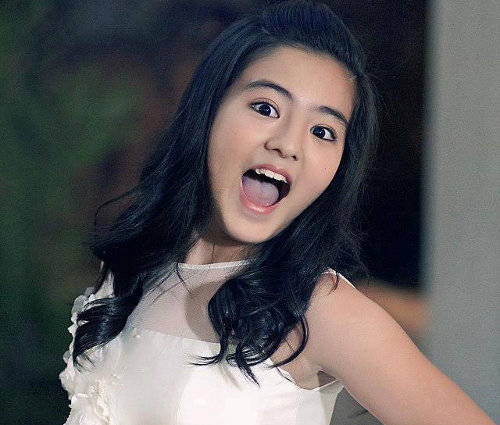 ADVERTISEMENT - CONTINUE READING BELOW
Screenshot detail of photo posted on one of several Facebook fan pages devoted to Cassandra Legaspi, full photo bore NicePrint.com watermark

4. CASSANDRA LEGASPI
Along with mom Carmina Villaroel, dad Zoren, and twin brother Maverick, this 11-year-old has been a sought-after product endorser since she was baby. She and her brother are ad veterans by now, gamely reciting spiels and flashing their winsome smiles for the camera. They may easily follow in their parents' footsteps.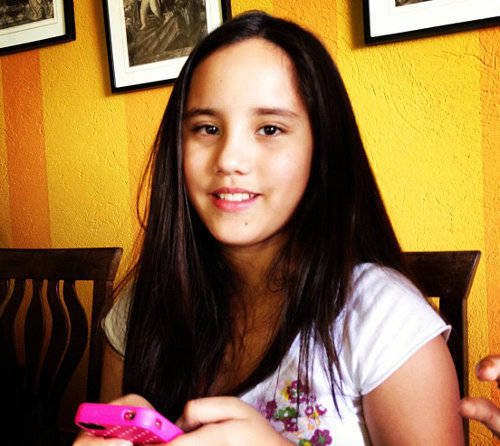 Screenshot detail of photo from Richard Gomez's Instagram page
3. JULIANA GOMEZ
Despite being an introvert, the 12-year-old unica hija of Richard Gomez and Rep. Lucy Torres has managed to deal with the limelight. She's been endorsing products with her parents since she was a baby and was tapped to be one of the brand ambassadors of American Eagle Outfitters. The unassuming Juliana is also into sports. She's taken up fencing-no doubt inspired by her dad.
ADVERTISEMENT - CONTINUE READING BELOW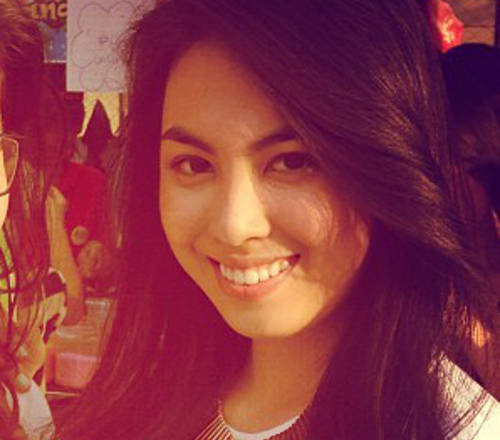 Screenshot detail of photo from Dominique Cojuangco's Instagram page
2. DOMINIQUE COJUANGCO

The daughter of tycoon Tonyboy Cojuangco and actress Gretchen Barretto has always been low-key. Her most high profile outing was her posh The Wizard of Oz-themed 18th birthday, which featured a short film where she played Dorothy. She's artistically inclined and hopes to go to London to study fashion design.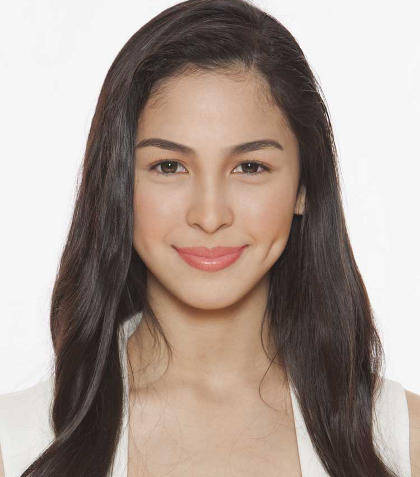 ADVERTISEMENT - CONTINUE READING BELOW
Screenshot detail of Julia Barretto's headshot, which was released for publicity purposes by ABS-CBN's talent management arm Star Magic
1. JULIA BARRETTO
With her headshot alone, the stunning 16-year-old daughter of actress Marjorie Barretto and comedian Dennis Padilla can render people speechless. Just look at that face! Despite the fact that her clan's dirty laundry has been exposed to the public, Julia has managed to remain unscathed by scandal. As further testament to her rising popularity, Julia was the cover girl of Preview magazine's June 2013 issue.
Load More Stories