My Manila: Bianca Gonzalez and Phil Younghusband on Doing More in Manila
Bianca Gonzalez and Phil Younghusband on leading an active Manila lifestyle
(SPOT.ph) Fit is the new sexy and being active has become a philosophy. This push for a healthier and more active lifestyle is the kind of trend we like. There's no pressure to avoid carbs and delicious treats but instead, the joy of food is balanced with dynamic urban living. Who better embodies this than Bianca Gonzalez, known for her love of adventure that's been documented with her infamous cartwheel shots, and Phil Younghusband, who you might say is the face of Philippine football? It's no surprise that they've been chosen to embody Rexona Philippines' new mantra: Do more.
We sat down with the pair and we discussed the active lives they lead in Manila.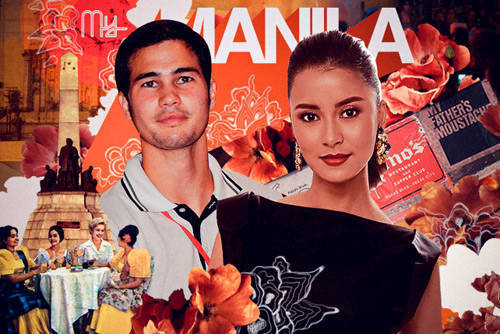 ADVERTISEMENT - CONTINUE READING BELOW
CONTINUE READING BELOW
Recommended Videos
How do you "do more" in the city?
Bianca Gonzalez (Bianca): Oh my goodness! For me, probably it's to eat well. So many new restaurants are popping up! There are so many that I want to try like Las Flores in Fort and the new ones in Kapitolyo-they're both becoming [these big foodie places]. I want to try the other dampas, kasi I've only tried the one in Macapagal and in Ortigas yata. Ang dami! I like food so trying new food is always a way to do more.
There are things to try din in the city like The Mind Museum, I haven't seen their new exhibits. Try a Carlos Celdran tour because even if you live here, like me, parang ang dami mo pang hindi nakikita at nagagawa.
Phil Younghusband (Phil): When I'm not working? [Laughs] Me and my brother are guardians to our little sister so we usually check out theme parks and we watch movies. She does ballet so we go out to watch her do ballet-basically anything she likes to do, we do. We take her out to dinner and take her out so she can experience new things.
ADVERTISEMENT - CONTINUE READING BELOW
What are the most fearless or exciting things you've done in the city?
Bianca: Trying out new workouts has always been fun. I enjoy Plyometrics and Bikram yoga. Running for charity is exciting kahit hindi ako strong runner. Exciting din, kahit hindi fearless siguro, looking for new hot spots at night [like Mercato Centrale]. Battling traffic is always exciting din.
Phil: As soon as I stop playing [football], I think I'll be able to try more exciting things. I'm not allowed to do anything extreme so it's been mostly traveling for excitement. Oh, I tried Zumba the other day and that was fun!
What should Manila do more of?
Bianca: I think [people] should totally develop the Old Manila area! If you travel, you see all these cities [wherein] they preserve the historic parts? It's possible naman to reconstruct it eh so I really hope someone puts some money there. I recently went to Mexico, they have this old area na historic at parang hindi rin naalagaan but the richest guy in the world who happened to be Mexican, he spent on it. Now it's this Centro [Historico] and a tourist area. For me, Manila is so beautiful so if MVP or Ramon Ang can put there money there and create this historic spot, that would be awesome!
ADVERTISEMENT - CONTINUE READING BELOW
Phil: I don't know about do more but maybe less traffic? Sorry, that's the opposite! [Laughs] Um, but more sports definitely. I'm a football player and I want to promote football but sports in general can solve a lot of issues, whether it's health or social. It can teach you values.
Maybe more sports facilities? You go to Bangkok and they've got a huge sporting facility in the middle of the city. We have Rizal [Stadium] but I don't think it's been maximized to its full potential. I think more people participating in sports generally or active things like taking a jog at night.
Where are your favorite spots in Manila?
Bianca: I love Bonifacio Global City, I guess because the Ayalas made sure that it has some green rather than just big skyscrapers. I live in the South, so I love that area too. Alabang to Santa Rosa is lovely. Yung mga chill lang na place!
ADVERTISEMENT - CONTINUE READING BELOW
Phil: Anywhere with my family. Seriously, I don't mind where I am as long as I am with them-Bacolod, Cebu, Manila, Alabang, Quezon City, Makati, everywhere! It's who you're with more than anything.
I think what's great about Manila is discovering new things. I'm just driving around Makati and I find myself in a street I've never been in before. It's nice to see new streets, new houses, new buildings, and just generally this whole new area. I remember thinking I've been in Makati so many times and I've never seen this area! There's always something new to see.
Load More Stories