15 Minutes with Josh Bowman of Revenge
On Palawan, mangoes, spending habits with Emily...and jogging pants.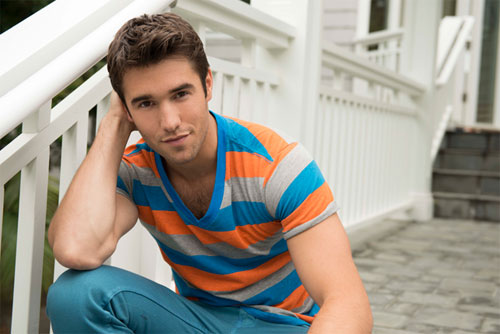 (SPOT.ph) Josh Bowman, who plays Daniel Grayson in the TV series Revenge, hosted a party at 71 Gramercy on Saturday, April 26, as one of the celebrity endorsers for #PenshoppeHollywood. Before making the rounds among the party-goers, though, he took some time to answer a few questions. Here's what he had to say.
ADVERTISEMENT - CONTINUE READING BELOW
CONTINUE READING BELOW
Recommended Videos
On his first time in the Philippines
Last time we came out here, we went to Palawan-which is beautiful, by the way-has anyone been to Palawan here? Wow. It's unbelievable.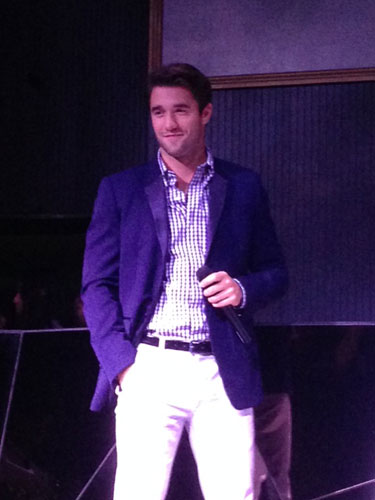 Dressed like Daniel Grayson at 71 Gramercy
On what he loves about Filipinos
The hospitality. They're always so welcoming and happy. You guys are very happy. [Oh, and] I learned a phrase today! "Ang sarap ng mangga!" The mangoes are amazing I've had like five mangoes today. I'm gonna try to smuggle a bit of it back!
ADVERTISEMENT - CONTINUE READING BELOW
On his Penshoppe billboard
We saw it today; we stopped on the highway.
On his appearances at Penshoppe Glorietta and SM Aura
[It was] amazing, I mean, I love the brand, obviously and the Penshoppe family is amazing as you can tell by the great party. It's been really, really lovely.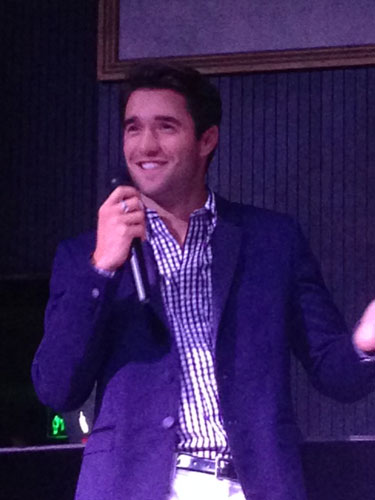 ADVERTISEMENT - CONTINUE READING BELOW
Answering questions candidly...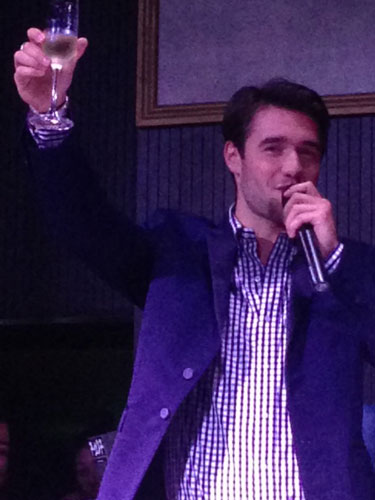 And then making a toast
On what he buys from Penshoppe
I love the jogging pants.  I like the rucksacks, funny enough. I travel a lot so I like having a rucksack.
On what he loves about Penshoppe
I think it's just the feel, you know? The design. It's affordable. I like that it's affordable. I mean, me and Emily [Van Camp, his girlfriend and Revenge co-star], we don't go out and spend thousands of dollars... I still don't spend [on things I didn't buy when I couldn't afford it], so I think affordable is tops.
ADVERTISEMENT - CONTINUE READING BELOW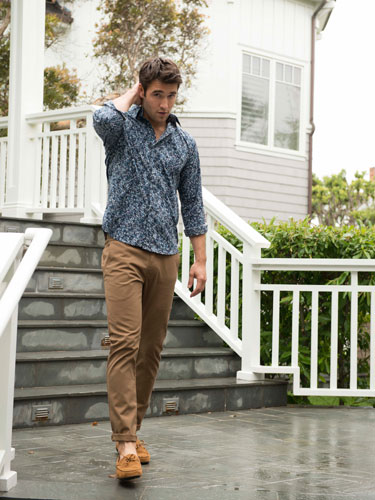 From the new Penshoppe campaign
On shooting his new campaign for the brand in Malibu
Malibu is beautiful...but it's not as beautiful as Palawan!
His top three summer essentials: t-shirt, shorts, sunglasses
On other places in the Philippines that he'd like to visit
ADVERTISEMENT - CONTINUE READING BELOW
Well, since I'm such a mango lover, I think Cebu would be the best place to visit. In fact there's an island [where the mangoes are] near Cebu that's even better than Cebu [when it comes to mangoes]...(he asks the audience, who respond with "Guimaras!") Yes! I want to go there!
Load More Stories