On the Spot: Megan Boone of The Blacklist
She chats with us about the show, its longevity, and the biggest lesson you can learn from her character.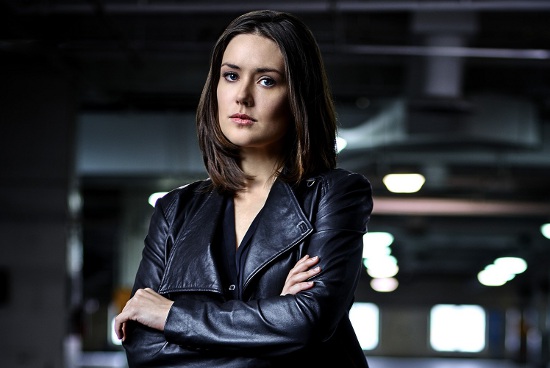 (SPOT.ph) Crime thrillers are practically a TV staple, even with an ever-expanding landscape of choices on the small-screen. The Blacklist, a show which has been on the air since 2013, goes beyond the typical whodunit police procedural by delving into the seedy, criminal underworld.
Behind the everyday accidents or sudden deaths we hear on the news is a bigger, more menacing story that normal people don't realize, and it's up to the show's FBI team to stop them. At the center of all the chaos is Elizabeth Keen, an FBI profiler played Megan Boone. Her character must team up with Raymond "Red" Reddington (James Spader), a former Navy officer-turned-criminal mastermind who provides the FBI with a list of the world's most dangerous criminals in exchange for immunity.
In a phone interview with SPOT.ph, Megan talks about the critically acclaimed show's exciting third season, where she sees her character going in the future, and more.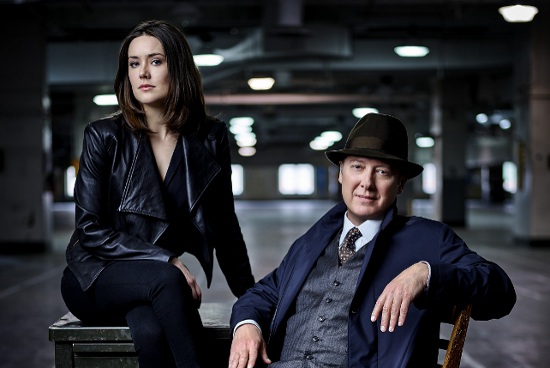 ADVERTISEMENT - CONTINUE READING BELOW
Now that you're in the third season of the show—and you recently just came from hiatus—how easy is it to get back into the character of Liz? Or is it getting tougher?
I think once it gets easy you're in trouble. I always feel like if it's easy you'd better find a way to make it difficult for yourself again or it's going to lose interest. I think with The Blacklist, the reason that it's hung on to a fanbase and well into its third season, is because it's always changing and you're following these characters that people really love. But the environment is never the same and the story lines are never the same. And there are a lot of twists and turns and we take you into different scenarios. I mean it was really...it's really well set-up that way, where there are so many possibilities of where the plot could take you. So I'm always finding myself surprised and challenged.
CONTINUE READING BELOW
Recommended Videos
And the only, what's that quote—it doesn't get better, you get better? Who said that? I think Joan Rivers. I don't know. But that's how I feel. I feel like, you know, it stays very challenging. But I've certainly started to feel like I'm up for the challenge more and more as the show progresses.
Your character was on the run for the first half of the third season. Are we going to see things head in a different direction in the second half?
Yeah, you are. Eventually, Liz will be captured and she will have to go through the legal process and face all of these allegations that, you know, for the most part she's been framed for. But also have to face the charges brought on by the actions that she did commit against the U.S. Attorney General when she shot and killed him. And so the whole show definitely goes down a whole new course in the second half of Season 3. And then even an entirely different course in like the last third [part] of the season. So there are a few more sort of chapters to the season than just the chapter of being on the run.
ADVERTISEMENT - CONTINUE READING BELOW
Can you talk to us about your chemistry with James Spader? How did you develop the kind of rapport that you have with him, and maintaining that for three seasons?
I don't know that we did anything purposefully to create our rapport. We're both really genuine and mutually respectful people. So, you know, we have an affinity for one another, I think, that just works well and we're both kind of strange. We're both a little bit weird. And I think that people kind of like watching a couple of weirdos play together. Or a couple of weirdos on a playdate [laughs]. And this is just an extended kind of playdate. We're getting...you do get closer naturally, inevitably, with your castmates. And I think that those kinds of things read on-screen.
How would you describe Liz and Reddington's relationship? It's a lot of back-and-forth, and it's very ambiguous. So how do you view their relationship?
ADVERTISEMENT - CONTINUE READING BELOW
Well, I think for any relationship to grow it has to go, it has to overcome obstacles. And that's pretty much what you see happening when Red and Liz come, break apart, and then come together again. They always come together stronger because what broke them apart initially, didn't ultimately break them. So they have a really strong bond that is sort of, you know, inexplicable and ineffable, and Liz certainly doesn't understand it. And Reddington obviously, doesn't know how to express it specifically because he hasn't really told her what's going on. But I think that the audience finds it compelling because it's really nurtured by James and myself.
In the first-ever episode of the show, Liz profiled herself for her boss. Three seasons later, with everything that she's been through, how do you think Liz would profile herself today?
I think she would be more aware of her tendencies for denial. And in that initial episode she made observations about the people she works with and how they responded to her. She made an observation about why she wanted to adopt [a child]. And none of those things are really relevant anymore. So it would be just something completely different. But I think that she would be very, very aware of her tendency to be in denial of things like Tom [Keen, her former husband], as well as [being] scared. She's very scared of the truth. And that is the seed of her denial. She's scared to know what her connection is to Reddington and so forth.
ADVERTISEMENT - CONTINUE READING BELOW
What is the biggest thing you think or you hope audiences and fans can take away from Liz?
Well, I hope that she gives people sort of an aspirational feeling. I want her to be someone [that] they can relate to on a level where they don't feel at all intimidated by her or that she's something that's unattainable. But that she is someone who always tries to make the right choice, and fight for what she believes is the right thing even when the whole world is against her.
And you hope that you spend that hour [of running time] making them feel like their struggles are not the only struggles out there and that, you know, here's a character that I can watch that I relate to that I understand, who also has a lot of problems and is doing the best that she can.
ADVERTISEMENT - CONTINUE READING BELOW
Where do you think the show sits in the myriad of TV series and popular syndicated series in particular? Do you think it's going to last a long time? How do you think it's going to be remembered?
I think that a lot of factors have to be taken into account when thinking of the longevity of a show. But I think as far as storylines go, we definitely have a lot of options and possibilities. I think one of the strengths of the show is that the foundation of it, the premise, it's so strong and lends itself to so many different possibilities that they almost seem endless. So, you know, for me it would depend entirely on the multitude of creative minds that go into making this whole thing a possibility, and how they all fair in the long haul.
And if also, if our audience maintains the way it has, which I just feel grateful every moment that we still have a creative work family and that we still have an audience that's excited to participate in what we're doing. And I think as an actor, the healthiest mindset is to say I don't know what the future holds and I'm okay with that.
The Blacklist Season 3 airs every Tuesday at 9:45 p.m., same week as the U.S. on AXN. AXN is available at Cable Link Channel 38, Cignal Digital TV Channel 61, Global Destiny Cable Channel 61, and Dream Channel 20. Photos courtesy of AXN Philippines.
Share this story with your friends!
---
Help us make Spot.ph better!
Take the short survey
Load More Stories