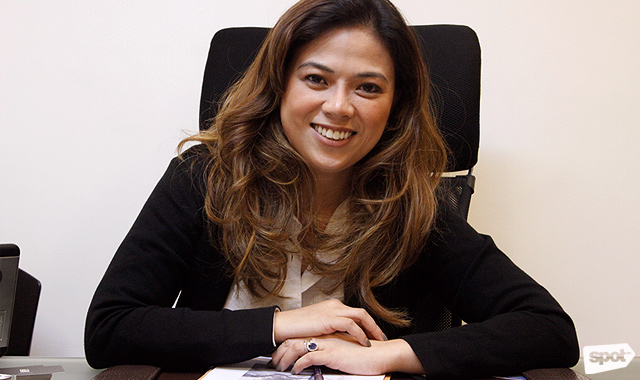 (SPOT.ph) Liza Diño-Seguerra has held plenty of titles over the years, from beauty queen to TV actress and later, stage and indie film actress. Her biggest role in her career (so far) is something she has never done before, much less even envisioned herself doing: Chair of the Film Development Council of the Philippines.
ADVERTISEMENT - CONTINUE READING BELOW
It's a title that takes Liza from the halls of Congress to meetings with the local film community, and even prestigious film festivals around the world. (And she's only been at it for two months!) In an exclusive interview with SPOT.ph, Liza takes time out of her busy schedule to chat about her big plans for Film Development Council of the Philippines (FDCP), her vision for the Filipino film industry, and even her favorite movies of all time.
ADVERTISEMENT - CONTINUE READING BELOW
Recommended Videos
How did you feel when you were appointed as FDCP Chair?
Of course, I was overwhelmed. It's a huge responsibility, but I'm a member of the [film] community. I'm with the community, I'm an actress by profession. Ang sarap ng feeling [knowing] that by being here, I could effect change, and hopefully I'll be able to address the needs of the industry.
Do you think your career working as an actress, whether in indie films or otherwise, helps you understand what needs to be addressed?
Siguro malaki ang naitulong… I started as a theater actress and then eventually, I ventured into doing mainstream films. And then I became a TV actress with GMA 7. Tsaka pa lang ako nag-venture into indie films. So siguro 'yong wide spectrum na 'yon of my 16 years in acting helped me to assess the different needs na meron 'yong industry natin.
ADVERTISEMENT - CONTINUE READING BELOW
What's a typical day like as FDCP Chair?
Meetings, meetings, meetings! [laughs] No, but in all seriousness, I love that I know the ins and outs of FDCP now because I am signatory to all the transactions that are happening. Before kasi, pwede ka mag-assign ng isang taong gagawa niyan, but I wanted to know everything that's going on here. 'Yong buong staff namin, lahat alam ko kung anong ginagawa nila. I am very much involved. My day can end either attending a premiere screening or an embassy festival—at least, for the past two months that I've been here.
Since it's currently embassy festival season…my God, I think Greenbelt Cinema and Shangri-La have been like a second home! [laughs] I think I'm there almost every day. [pauses] But it's been amazing; in these past two months, I've already met with ambassadors from different countries, I've met our local filmmakers, I've gone to the regions, I've done film community forums in Davao, Iloilo, Baguio, Cebu… So I would say na ang dami ko nang inspiration kung paano ko i-a-approach ang bagong vision and direction ng FDCP.
ADVERTISEMENT - CONTINUE READING BELOW
— Geraldine Roman (@geraldinebroman) September 27, 2016
Speaking of your direction for FDCP, you recently launched a travel assistance program for filmmakers. Can you tell us a bit more about it?
Well, we've identified the need to provide assistance for our filmmakers; they've really been winning left and right and giving recognition to our country. I see it as a sport; para siyang kung paano natin sinusuportahan mga atleta natin sa ibang bansa, ganoon din 'yong karangalan na binibigay ng mga filmmakers natin kapag nagko-compete sila abroad.
So isa sa mga problema o bagay na kailangan nating tugunan ay kailangan magkaroon ng standardized travel assistance program. 'Yong iba kasi minsan, malaki 'yong binibigay sa kanila and normally, kung ano 'yong request, doon lang sila nagpo-provide. So at least ngayon, ang filmmaker—kung alam niyang nasa accredited film festival list 'yong kanyang film—automatically, he can get assistance. Meron lang kaming mga requirements, like a Letter of Request, Letter of Invitation from the festival, the CV of the filmmaker with a picture, approved visa, and endorsement letter kung hindi filmmaker. That's it!
ADVERTISEMENT - CONTINUE READING BELOW
So kapag binigay 'yon sa amin, iboo-book na namin 'yong flight nila. Before kasi, reimbursement 'yong process and ang nangyayari sa mga filmmakers, kailangan nilang mangutang para lang makalipad. So the FDCP will take care of it. I put together a group just for that; it's part of our international promotions assistance program. Sa FIAPF.org, doon namin kinukuha 'yong list of accredited festivals; it ranges from airfares to accommodations, depende kung competition or exhibition film. We're also giving importance to short films. The short films in competition are also given airfare.
So mas marami na kami ngayong matutulungan. Before kasi, hindi standardized kaya kapag nabigay na sa isang filmmaker 'yong funds, sa iba ubos na. At least ngayon, we are going to make sure that there is something for them. As for unaccredited festivals, we're providing visa assistance or visa endorsement.
Beyond that, you're also pushing for foreign movies to film here.
ADVERTISEMENT - CONTINUE READING BELOW
Yes!  We saw the opportunity in making the Philippines a film location. Our neighboring countries are already enjoying that; they've been contributing to the revenue of the country because of the foreign productions coming in. Thailand, nasa billions na 'yong kanilang share in terms of revenue. That's really the next step—to open ourselves up to foreign productions.
There's an Executive Order mandate under the FDCP that allows us for the Philippines to be a one-stop shop in terms of co-productions. We're engaging different agencies, and it's a good thing that we have the President's mandate to cut the red tape. 'Yon ang nagiging problema kasi, ang daming red tape talaga. So we're doing the backend of the coordination. We're dealing with each agency individually, and FDCP is going to be the hub or conduit for foreign productions to shoot here in the Philippines.
ADVERTISEMENT - CONTINUE READING BELOW
How exactly would the FDCP be a one-stop shop?
It's one-stop shop, meaning sa amin lang nila isu-submit. So for example, ang requirements na kakailanganin are visas, permits, list of equipment. Imbes na pupunta pa sila sa Bureau of Customs para sa equipment or sa Bureau of Immigration para sa mga visas ng production crew, kami na lahat ng magfa-facilitate for them. If they're able to comply with the list of requirements, the FDCP will work with the agencies, and the approval will come from us, as well. Hopefully, the government sees this as a really big opportunity to provide tax rebates and incentives [to attract foreign productions] kasi 'yan talaga ang magiging basehan para piliin tayo.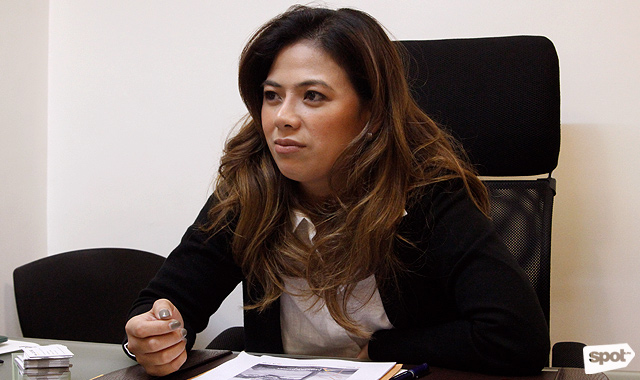 ADVERTISEMENT - CONTINUE READING BELOW
How do you think this will benefit the local film industry?
It will generate jobs, especially since our mandate requires at least 20% of their whole production crew—either actors or technical crews—are Filipinos. It will generate business. Now, we can call ourselves an industry because we can contribute to the GDP. And I really think it will give our filmmakers an opportunity to learn from foreign productions. So it's a continuous exchange of learning. Ang daming pwedeng magawa.
Do you have plans to have more cinematheques across the country?
Yes! Actually, pinagdasal ko 'yan last week! Last week, we had a presentation with Sen. [Loren] Legarda for more cinematheques. She approved some of them; Nabunturan in Compostela Valley—which has a thriving film festival kahit wala silang theater in their municipality—will finally have its own cinematheque. Tacloban, with Yolanda and everything else…it would be nice for them to have an alternative venue for cinema. We hope to provide support for other film communities that are growing, like Pampanga and Ilocos. 'Yon, nakikita ko talaga 'yong cinematheque as a venue for communities and exchange of ideas.
ADVERTISEMENT - CONTINUE READING BELOW
Can you tell us more about other initiatives you're planning? What's your vision for the FDCP?
My vision for the FDCP is to be felt, not just by the community but by the entire country. FDCP is not just in Manila; FDCP is everywhere. It's in any place that needs help and assistance to empower their regional film communities. We want to encourage our regional filmmakers to continue being creative, and we will give them the platform to showcase their talents. We want to help emerging filmmakers to thrive.
For me, FDCP should be there to make sure that our local film industry will get to a point where we are self-sustaining and thriving. Wala na tayong mainstream at indie sana. [I want to find] distribution and exhibition venues for our independent filmmakers who want their work to be shown. And I want films to be used as a tool to find our cultural identity as people.
ADVERTISEMENT - CONTINUE READING BELOW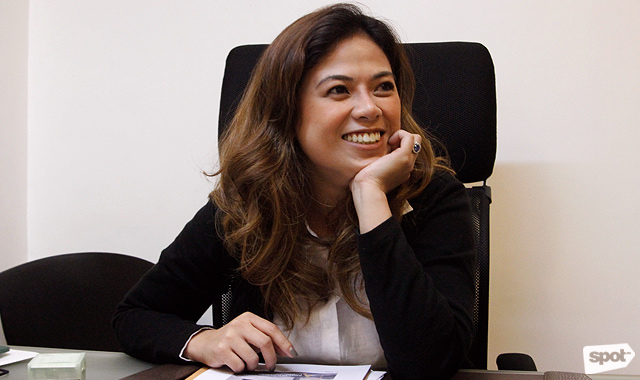 You're very passionate about film…
Oh yeah, definitely! [laughs] Pedro Almodovar…I can watch [his films] non-stop. I'm a big fan of edgy films and films that are so bold and just really brave. 'Yan ang mga school of thought ko dati as an actress. And of course, 'yong mga films natin dito…I'm amazed by how talented we are as filmmakers.
ADVERTISEMENT - CONTINUE READING BELOW
What are your favorite movies? Local and foreign?
Local? I really enjoyed Ang Babeng Humayo. It's my second Lav Diaz film, I think I need to watch more. [laughs] The other one was Batang West Side, which we restored, and I loved that film…oh wait, tatlo na pala! I also saw Norte. [pauses] My Top 3 films would be Insiang [by Lino Brocka], Ang Babaeng Humayo, and…ang dami talaga! [laughs]
For foreign films, I love Amores Perros [by Alejandro González Iñárritu], Pedro Almodovar's All About My Mother, and Wong Kar-wai's 2046 and In the Mood for Love.
How important is passion for you, whether it's in terms of your advocacies, your interests, or even working in government?
Right now, it's the very reason why I'm here. I'm not a government person working a 9 to 5 job. My daughter is already complaining that I work too much. [laughs] But passion is the reason why I want to serve. It's what drew me to acting and to pursuing other venues for arts and expression. I think you really need passion to be effective and to accomplish things that will go beyond face value.
ADVERTISEMENT - CONTINUE READING BELOW
You and your husband, Aiza [Seguerra] are also very passionate about your opinions online…
Yes, but kasi dati, I engaged talaga. Napaka-opinionated kong tao. For me, kung makabago ako ng opinion ng kahit isang tao with how I stood up for myself, okay na ako. But now that I am FDCP chair, I know that my position goes beyond myself. I represent an entire agency, and I cannot just speak callously…I always have to keep the agency in mind. So I guess I've become less confrontational. [laughs] I read a number of criticisms about me, especially because [me and Aiza] supported the President and that's the reason why we're here…siguro dinadaan ko na lang sa gawa.
ADVERTISEMENT - CONTINUE READING BELOW
Did you have that same [careful] mindset when you and Aiza came out?
Ay, hindi! [laughs] 'Yong sa amin, it's so unplanned. I think we just wanted to be ourselves. That was our fuel; it was to choose happiness and love. Nakita na lang siguro ng mga tao that we were just living our truth. Dati, bina-bypass lang namin 'yong mga basher, tapos biglang in-e-engage na namin sila…siguro, it was a lot of maturity. [laughs]
How did you, as Liza, come to terms with your gender and identity?
Openness and acceptance are so important. Actually, dapat matagal na talaga kami ni Aiza. I was 18 when we first got together, but the reason why we broke up was that I couldn't come to terms with who I was if I pursued that relationship. Hindi ko matanggap dati…"ay, ibig sabihin ba lesbian ako?" You know what I mean? Now that we're together, I already know myself. I've accomplished what I need in life. It's a lot of self-discovery and self-reflection. That's also what we tell our friends or our supporters; you know, ikaw makakahanap niyan on your own time, but don't be afraid of it.
ADVERTISEMENT - CONTINUE READING BELOW
It's especially tough in a very conservative society…
Oh, yeah…even until now. We were just talking about this recently, actually. 'Pag ibang issue, hindi nila matanggap na mag-asawa kami. The word "asawa" or "wife" or "husband"—anything that pertains to us being a couple—talagang pinipilit na ipaghiwalay kami. We're two single entities. He's Aiza Seguerra, and I am Liza Diño. Hindi kami recognized as a couple. Even when we sign our taxes, single kami.
Pero, when it's convenient, mag-asawa na kami bigla. "Itong mag-asawang 'to, nepotist…" so ngayon, kasal na kami kapag gobyerno pinag-uusapan. When in the first place, he's Aiza Seguerra and I am Liza Diño, and we're two different entities who are taking government positions. [laughs] Nakakatawa talaga.
So with everything you've accomplished…as an actress for 16 years and now this, what are you most proud of?
ADVERTISEMENT - CONTINUE READING BELOW
This… [points to her daughter] My daughter. I'm proud that with everything I've experienced in life, she's the reason for everything…knowing how she has embraced and accepted our situation as a family speaks so much. I'm a proud parent knowing na lumaki siya without judgment sa mundo. She's my accomplishment. Lahat ng ginawa ko when choosing my advocacies, na-ta-transfer sa kanya. We're social activists and we don't shield Amara from realities like that. Every time I see her thrive and be this person who's so open-minded, may mga issue siya kay Donald Trump…alam mo 'yon? May mga sarili siyang political views. That is a reflection of how I've lived my life.
Share this story with your friends!
---
Help us make Spot.ph better!
Take the short survey
Load More Stories