(SPOT.ph) The Metro Manila Film Festival has been on the receiving end of praise (and criticism) after its return to its critically acclaimed roots with a roster of mostly indie films. But unlike most of its competitors, Saving Sally has had a longer, more ardous journey that spans over 10 years.
The multi-layered, coming-of-age film is about two high school seniors: Sally (Rhian Ramos), a gadget inventor, and Marty (Enzo Marcos), a comic book artist. Even more interestingly, Metro Manila is reimagined as a surreal 2D-animated world seen through Marty's eyes: think monsters, crazy gadgets, and colorful scenery. Despite spending a decade on the drawing board, Saving Sally still feels fresh, daring, and different—a must-see for any movie fan looking to watch something new.
Writer Charlene Sawit-Esguerra walks SPOT.ph through Sally's early beginnings as a short story, to the MMFF entry it is today. She explains the many hurdles they've had to overcome, the lessons she's learned along the way, and why making a film is just like being in a relationship.
ADVERTISEMENT - CONTINUE READING BELOW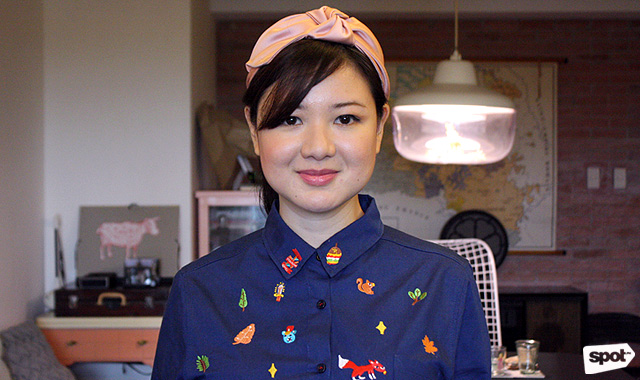 How did the story for Saving Sally come about?
When I first wrote it, I had just quit my job—I used to be in editorial for magazines. I was working on a novel for two years, and I decided, "Now is the time to really pursue this." I had enough to live on for six months. I was going to quit my job, finish [the novel], and then I'm going back to work. Two days before my last day—this was after I submitted my resignation—somebody broke into my car and grabbed the briefcase where the manuscript was.
ADVERTISEMENT - CONTINUE READING BELOW
Recommended Videos
Medyo tameme ako noon. A few days later, I was jobless. My two years' worth of work was gone. So I wanted to reconstruct it, pero 'di ko pa magawa right away. So I said, "I'm going to set this aside for a little while, and I'm going to write something light. Maybe write a short story and get that out of the way."
People always ask me if I'm Sally, but no, I'm actually mostly Marty. I'm the guy; I'm like him in that I'm socially awkward. I privately see annoying people as monsters and dickheads [laughs]. So parang inisip ko na interesting to try and explain that on paper.
You and the director, Avid Liongoren, are long-time friends...
Yeah! We met when we were freshmen in the College of Fine Arts [at UP]. I'm from Tarlac, and the first thing I remember Avid saying on the first day of school was, "Ba't ang daming promdi dito?" [laughs] So ako naman, parang, "Bakit? Anong problema sa promdi?" And that was the beginning of a friendship that was sort of like that. We argue, we have brutally honest conversations, we talk about the things we want to do, ganyan.
ADVERTISEMENT - CONTINUE READING BELOW
When we were going through Fine Arts, we'd talk about our relationship problems. We thought, "Wouldn't it be nice if someday, we could write about all of this and turn it into a movie?" But of course, we didn't think that this would happen.
Our biggest ambition for the movie was just to show it to our friends. We just wanted to have a small screening, tatawa sila, and then we'd upload it online. That's why it's in English, because we were expecting that people from wherever could watch it for free.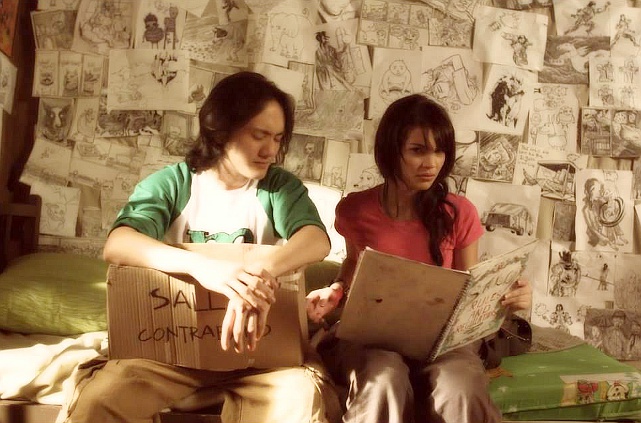 ADVERTISEMENT - CONTINUE READING BELOW
At what point did you two decide to go and make a movie?
There was a point when Avid and I were like, "You want to shoot a movie na?" I showed him the short story, and he said yes. We were in our very early twenties; napaka-naive namin thinking, "Yeah, let's shoot a movie" na parang school project lang. At the time, I had been interviewing comic artists—I'm very much into reading comics and these saved my life when I was growing up in Tarlac—so I wanted to work with them, give them a love letter of sorts.
I asked people from Advertising, from Fine Arts, [and] comic artists to help us out. They gave us concept art for the backgrounds, character art for the monsters that were based on the short story...and slowly, over a year, we finally built what would be the first shoot of our film. That was in 2005.
ADVERTISEMENT - CONTINUE READING BELOW
You also had to reshoot quite a bit.
The 2005 version actually had live-action monsters; we dressed up our friends in actual costumes tapos may 3D art. But as we progressed during post-production, we were like, "You know what? It might be better as 2D animation. We'll take out all the puppetry, all the 3D monsters...let's just focus on the 2D like a story book that came to life."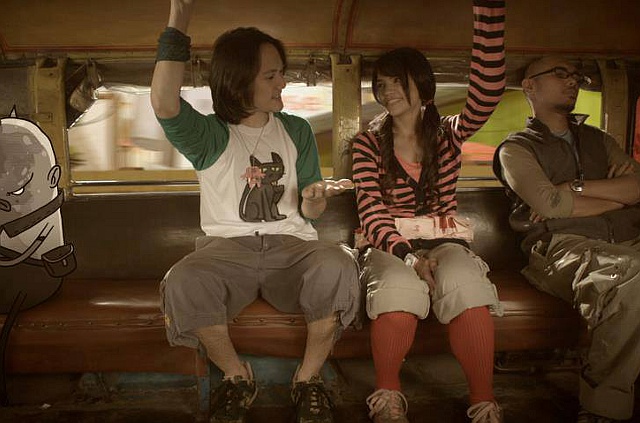 ADVERTISEMENT - CONTINUE READING BELOW
A lot of your film is set in Manila, particularly Quezon City. Was there any particular reason behind that?
Avid lives in Teachers Village, and that's where most of the [post-production] took place. Si Sally, in our minds, lives in lower Antipolo. Si Marty lives in Quezon City, so Teachers Village and Kamuning, that sort of area. Since we come from UP, that's the environment we grew up in. And when we were doing [the film], we really wanted it to look like Manila.
Sometimes, when you ask kids to draw a cityscape, ang lumalabas New York City or London, or something. So bakit ganoon? The images that are ingrained in our brains are Western images from comics, but when you watch anime, their sense of place is Tokyo or the countryside of Japan. We thought, "Wouldn't it be great if we could do that for here in the Philippines?"
ADVERTISEMENT - CONTINUE READING BELOW
Are the cityscape illustrations also from the same artists you mentioned earlier?
Well originally, kaming dalawa lang ni Avid. Then we asked Arnold Arre [The Mythology Class and Ang Mundo ni Andong Agimat], Gerry Alanguilan [Wasted and Elmer], mga ganyan...they started giving us their own art. But for the second shoot, we had a core team of five artists [alongside] Avid.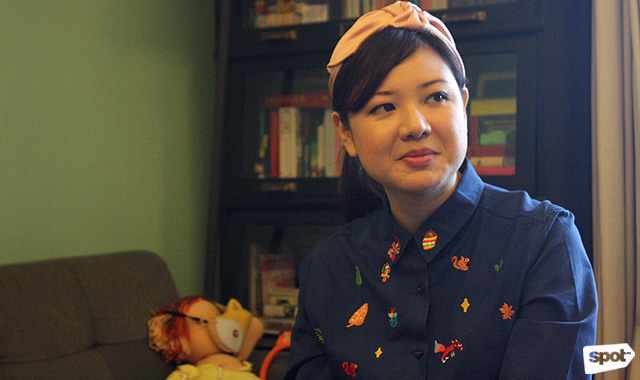 ADVERTISEMENT - CONTINUE READING BELOW
At some point, you collaborated with French film producer, Alain de la Mata. How did that go?
We uploaded the very first trailer online and bigla na lang sumulat si Alain sa amin, saying, "I'm interested to be a part of this movie. Can I swing by Manila to meet you and Avid?" So of course, we said yes. Alain is with Wild Bunch, who distributes Oscar-winning films like Pan's Labyrinth and The Artist. They also distribute Hayao Miyazaki films, which was the most important thing for me... [laughs]
So when we met him, sabi niya, "It's great, but can we reshoot the entire thing?" We were in his hotel room in Shangri-La where we watched the whole movie together... [in French accent] "The sound is so cheap, the special effects is so cheap, but the idea is beautiful...marvelous!" At that point, we had been working on it for two or three years. Nag-usap kami ni Avid; he was the really resistant one.
ADVERTISEMENT - CONTINUE READING BELOW
They didn't do any of the visuals; those are purely Pinoy. Their contribution was the infusion of funds and consultation on the sound. Pangit na pangit sila sa sound. Actually, admittedly sobrang pangit 'yong first shoot namin, tipong you can hear people talking in the background, tricycle na dumadaan. Sabi nga niya, "That's the difference between good films and films that don't feel like films. You don't notice it, but it's the sound that makes all the difference." Kami naman, "Sige na nga, let's do it again." [laughs]
They were also involved in the audition process. Si Anna Larrucea, who played the original Sally, really wanted to come back but at the time, she was unavailable. She was already doing social work. So we had to do auditions that took about a year or more, because every time we thought we found somebody, it had to be a consensus between me, Avid, and Alain. We had open calls where girls sent in tapes performing scenes; then, we had auditions where they'd perform for us as a panel. You'd be surprised at the amount of really famous actresses who came in. Nagulat nga kami, pero maraming power struggles at the time.
ADVERTISEMENT - CONTINUE READING BELOW
Then Rhian [Ramos] came in, almost the last person to audition. Tumakas siya from the network and her manager, and nobody knew where she was. She did her part, and she was perfect for the role. We originally wanted to go with someone unknown and we didn't want to go with a famous actress because we knew how difficult it would be talking to the networks, advertising lockouts...we really didn't want to like her but we did. Alain was like, "Yes, she is Sally."
What is your vision for Sally? How would you describe her?
You know when you watch romantic films and the girl doesn't really feel like a real girl? She's the object of the boy's affection; he's trying to win her the entire time and then he does, and that's all she is. As a girl growing up and watching these movies, I never really connected with those girls. Dude, that's not who we are.
ADVERTISEMENT - CONTINUE READING BELOW
So I thought, "I would like to write a story where the object of affection is this girl, but she's also a real person on her own. If they have a rapport, then it's a real rapport." I wanted girls to be able to identify with her.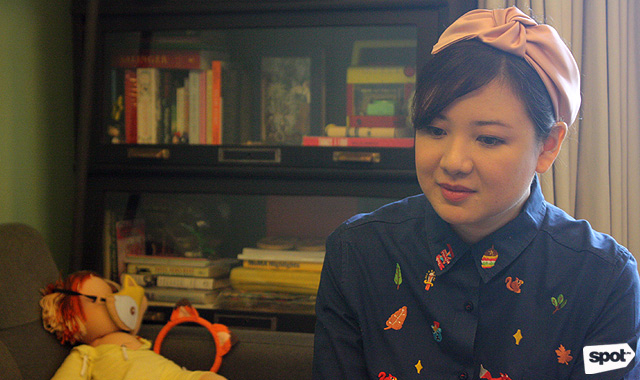 ADVERTISEMENT - CONTINUE READING BELOW
One of your film's biggest obstacles was funding, and it's still a struggle today even with the MMFF...
Most of it was from Avid's pocket, actually. And yeah, the MMFF doesn't really provide funding; all the marketing and promotion has to come from us. Director Erik Matti asked to meet with me and Avid, binigyan niya kami ng reality check: "Most of the movies have big machinery behindu them. Some will spend six million just for promotion leading up to December 25 showing." Natawa kami kasi we have nowhere near that amount of money. Napaka-grassroots namin na they have about a hundred people behind them tapos kami, it's us and our actors. The promotion was so guerrilla in the sense that we asked our friends to promote it, we're doing a lot of online stuff because that's what we can afford... We have people who are helping right now, of course. But we don't have that studio backing.
ADVERTISEMENT - CONTINUE READING BELOW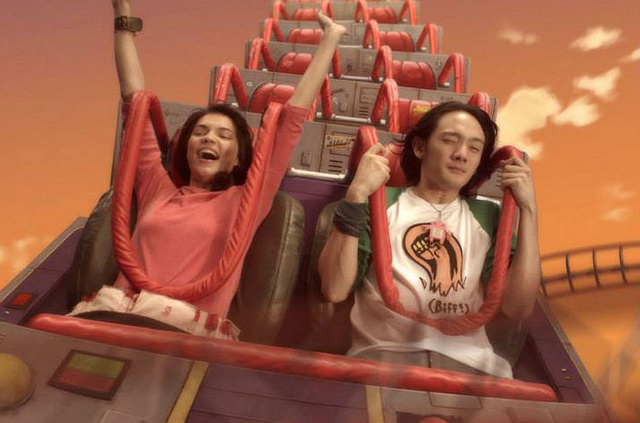 After 10 years of setbacks, what would you say is the hardest part of all of it?
MIt's—not even on a yearly basis, it was monthly—it was the thought of, "Should we continue this?" Take away the knowledge that we were going to get into the MMFF. Where did we think it was going to go? At best, it will play in one or two theaters. Our friends and family will see it. Some like-minded people will see it. Maybe we'll get into foreign film festivals. At best, some distributor there would it pick it up.
ADVERTISEMENT - CONTINUE READING BELOW
I once wrote an article where I compared making the film to a crazy love affair. You enter into it thinking, "Yeah, this is great! I'm so enthusiastic!" Then after a while, you see all the warts and bad things about it. It comes to a point where you're like, "Is this relationship worth it?" For the past 10 years, Avid and I would talk about all the problems in this movie. In our friendship, I'm the optimist and he's the pessimist, and I'd always tell him, "Sally will have her time." Something in me believed that it was just waiting for its audience to come of age.
Now, it's just the response online from young kids that are really overwhelming. These people were babies when we started this film, and now they're all excited to see it. It's great!
There are a lot of comparisons between Sally and Scott Pilgrim vs. The World. How does that make you feel?
ADVERTISEMENT - CONTINUE READING BELOW
Well, malungkot kami ni Avid. [laughs] I wrote the story in 2002, the Scott Pilgrim comics were in 2004, and the movie was in 2010. We get that some people say it as a compliment and we're okay with that, but there are others who really think we ripped off Scott Pilgrim.
We're a little sad when we see some people insisting that we must copied the concept or visual style of our film from a western movie...it's almost as if they have no faith that a fellow Filipino could have come up with something like Saving Sally on their own...even if we did. I think it's an indication of a lack of belief in our capabilities, and each other. Hopefully this changes and Pinoys can learn how to champion one another, rather than having that strange knee-jerk desire to tear each other down.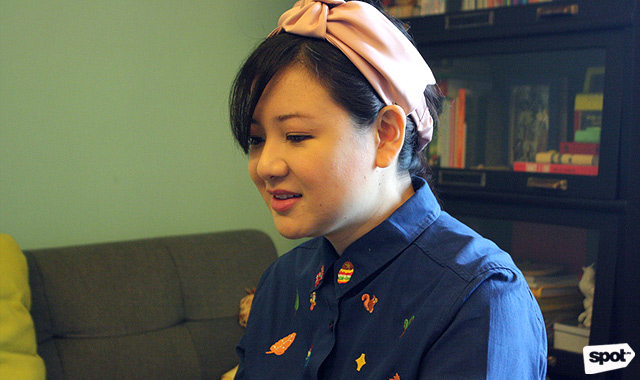 ADVERTISEMENT - CONTINUE READING BELOW
What are your plans after the MMFF?
Well, there are studios asking to distribute it on TV and local channels, so you might see it either on TV or on Netflix-like platforms. Next year, we've been invited to four international festivals so in March, we might be flying there. Hopefully, that pushes through.
What's the biggest lesson you've learned throughout this whole 10-year journey?
It's true that you need perseverance and that you need to hang on. I really do believe that when you decide to really commit to something, like a relationship, then good things will start to happen. I've been thinking about this a lot, actually. [laughs] The big dreams, the ones we hold closest to our hearts, sometimes they take the longest to achieve...forever, even. The dream will not let us go until it is done with us. There are things we have to learn before it can come to fruition. I really do believe that.
ADVERTISEMENT - CONTINUE READING BELOW
It's like a time capsule of our youth. It was written 14 years ago and it's funny how people are calling it "MMFF for millennials," but back then, walang word na millennial or hipster. Wala pa ngang skinny jeans. [laughs] People think we're young, but no dude, we're so old. [laughs] But it's great because it's from our youth to yours...to today. Two different generations talking to each other.
Share this story with your friends!
---
Help us make Spot.ph better!
Take the short survey
Load More Stories