Here's why Netflix's Iron Fist will get you pumped for The Defenders
The cast tells us why their show is unlike the previous Marvel shows you've seen.
(SPOT.ph) Marvel's onscreen domination isn't just limited to the box-office; they've also been busy bringing comic books to life over at Netflix for the past several years. It all began in April 2015 with Daredevil. A few months later, Jessica Jones joined in, then in September 2016, Luke Cage burst into the scene.
Now, it's Iron Fist's turn in the spotlight before he joins forces with the rest of team for The Defenders (slated for a mid-2017 release). Former Game of Thrones star Finn Jones as Danny Rand, the heir of a multimillion-dollar corporation who has been presumed dead for 15 years and returns home with amazing martial arts prowess and a set of mystical powers.
The cast of Iron Fist was recently in Singapore, where they chatted with the press about their audition process, what sets their series apart from other Marvel shows, and even what to expect from The Defenders.
ADVERTISEMENT - CONTINUE READING BELOW
CONTINUE READING BELOW
Recommended Videos
The cast of The Defenders are already friends in real life.
You'll be glad to know that the onscreen friendship of The Defenders has translated off-screen, too! "It was so much fun and really great working for other actors like Mike [Colter, who plays Luke Cage], Krysten [Ritter, who plays Jessica Jones], and Charlie [Cox, who plays Daredevil] had a really great dynamic on set—both as friends and as characters," said Jones.
As for what fans can expect from the show, he said it was very "action-packed" and the whole thing "takes place in a very short amount of time, so there's kind of a tense pace to it." (Fans of the comics will also get to see the exciting mentor-mentee friendship of Luke Cage and Danny Rand.)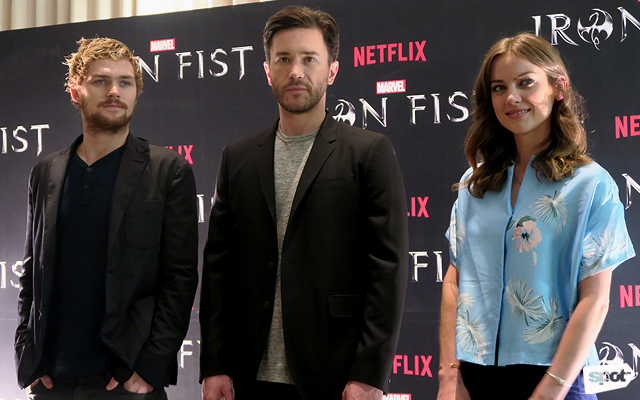 ADVERTISEMENT - CONTINUE READING BELOW
Finn Jones, Tom Pelphrey, and Jessica Stroup
Danny Rand's story far differs from the other superheroes he will soon be joining forces with.
Writer and showrunner Scott Buck explained that while Daredevil, Luke Cage, and Jessica Jones are older with darker outlooks in life, Danny is a different story. "[He] is younger and still trying to figure out who he is. He's still trying to figure out what it means to be the Iron Fist," he said.
"They're all superheroes because something happened to them. They had no choice in the matter. Whereas for Danny Rand, becoming the Iron Fist was something he had to work for and he had to struggle with," he continued. "It took many years for him to become the Iron Fist and we pick up in his life not so long after that. So now that he is the Iron Fist, he's trying to figure what it means."
ADVERTISEMENT - CONTINUE READING BELOW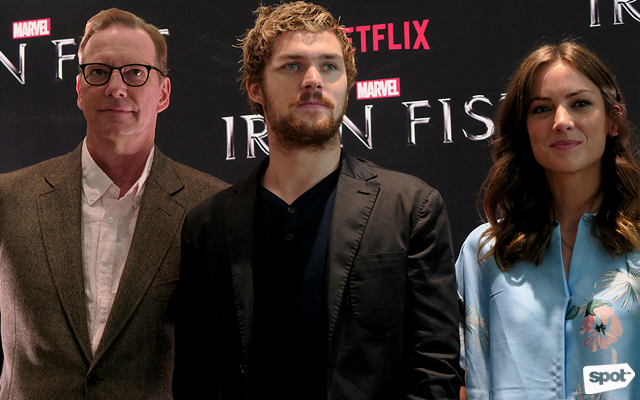 The cast with writer and showrunner, Scott Buck
The show takes inspiration from the highly popular Ip Man film franchise.
Buck is a huge fan of Donnie Yen's immensely popular martial arts film franchise, Ip Man, and was inspired by the "believable" fight sequences. "The martial arts felt more real and people were not being lifted by wires and flying through the air. So we wanted the martial arts to feel more real and rounded in that way," he said.
ADVERTISEMENT - CONTINUE READING BELOW
Jessica Stroup, who plays Joy Meachum on Iron Fist, explained that shooting a single action sequence takes days. "I got to be in one fight scene, which was the hallway scene, and it took four days or maybe more to actually shoot that scene… angles from above, the sides, having nine guys there who were all professionals and they were throwing their knives… It was mindblowing to me."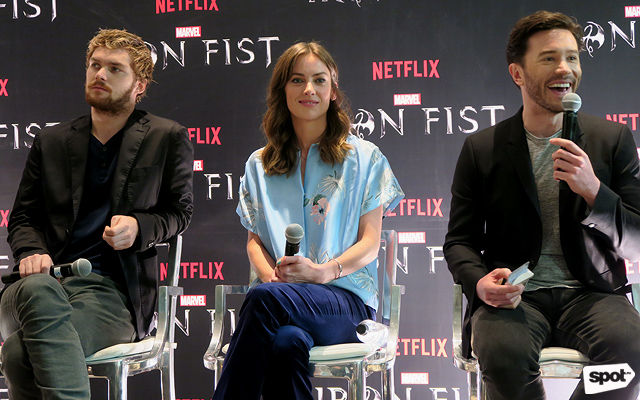 ADVERTISEMENT - CONTINUE READING BELOW
Marvel was secretive about everything—even with their stars.
Tom Pelphrey, who plays Ward Meachum on the show, said his audition began with a two-page scene that he had to tape and send to the Marvel team. "It was just two pages with this one scene and this guy having dinner with his dad, but the scene was really well-written," he said. "I got a call saying that they wanted to test me for this project. I was very flattered but I still had no idea what the project was at the time and I thought they were crazy for asking me to do something and I didn't know what it was for."
Meanwhile, Stroup shared that she had to audition for a totally different character from the one she plays. "[My character] had been hungover the night before, still drunk… someone comes in and it pisses her off and she basically tells them to do something to themselves and for them to leave," she explained. "These are the three best words you will ever hear: '"Welcome to Marvel.'"
ADVERTISEMENT - CONTINUE READING BELOW
As for Jones, he admitted he was just glad to have gotten a job at all. "I was terrified. I've been working on Game of Thrones for six years, and this was the first one I had after… so I was like, 'F*ck yeah, I have a job! This is awesome,'" he said, laughing. "I didn't know too much about the project. Marvel was very secretive, I didn't even have the scripts before I got the role."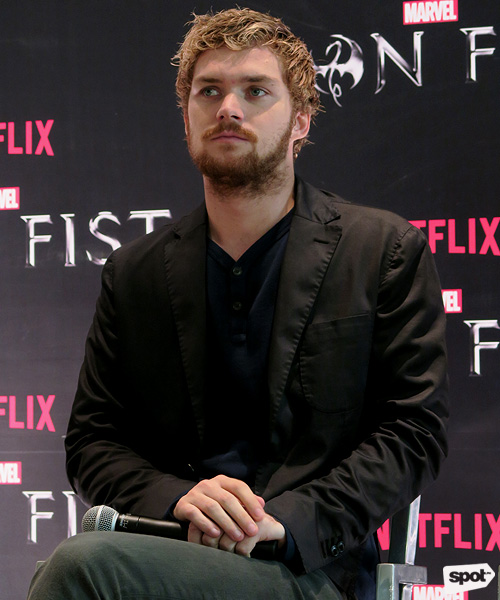 ADVERTISEMENT - CONTINUE READING BELOW
The cast are fans of the comics, too.
"I love the comics! They were really beautifully written, and I liked all the fantasy [and] mystical elements, and they go there a lot more," gushed Jones. "I've got a huge stack of them at the end of my bed, and every now and then when I go to sleep, I still grab one. People just keep giving me comics, so I just add them to the pile of what to read."
Although the show is quite different from the comics, Jones promised that the "essence" of the characters would stay the same. "There have been many different interpretations of Danny Rand. I can't remember how many there's been, but there's a new one that came out last week with an entirely different version. So it gives you more leverage to create your own version, too."
Are you sure you want to delete this list?

Load More Stories