10 Things We Couldn't Believe Happened at the Star Wars: The Force Awakens Premiere
We're still in recovery.

Star Wars fans, rejoice! Episode VII, Star Wars: The Force Awakens, has opened in theatres around the world! At the exclusive screening premiere hosted by Globe, in partnership with Disney, we found ourselves in some interesting company. Here are a few  things we can't believe happened at the premiere.

It was like being in a Star Wars fashion show
Jedi masters brushed elbows with Siths, Wookies, Storm Troopers, and even Lord Vader himself! And those who weren't in full costume came in appropriate Star Wars-themed apparel. Shirts, dresses, jackets, backpacks, lightsabers, probably even underwear—you name it! It was clear everyone brought their Star Wars fashion A-game.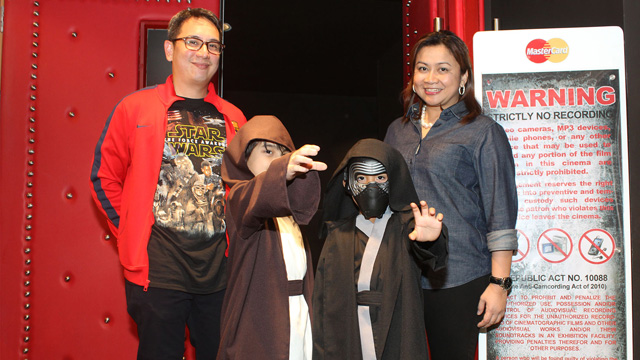 Star Wars themed food
Eat me, you must! Delicious, I am! In the themed waiting area, Globe took the time to craft snacks that also looked the part. Boonta brownies, anyone? Coruscant cupcakes? How about a drink from the Mos Eisley Cantina? Yup, it was all there!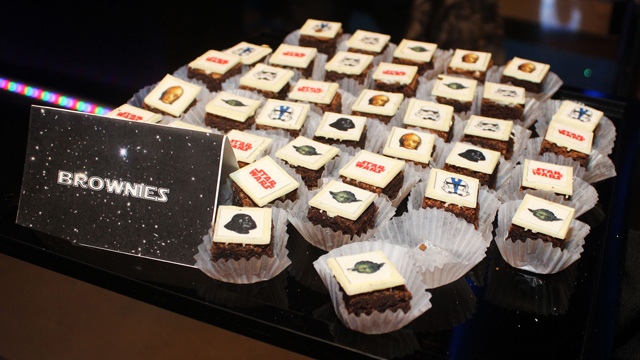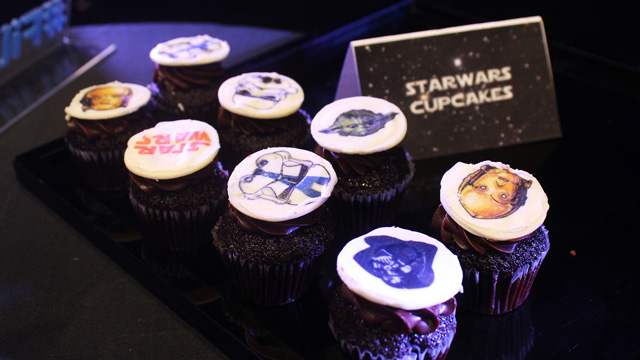 Spotted! A hardcore fan
This fan, sporting a quality lightsaber replica and, more impressively, a Rogue Squadron jacket. The Rogue Squadron is a rather obscure team from the Star Wars—elite fighter pilots of the rebellion that only a hardcore fan of Star Wars would know about. And this guy has one of their jackets! He'd be right at home at this awesome Star Wars celebration—not a hair out of place, for sure!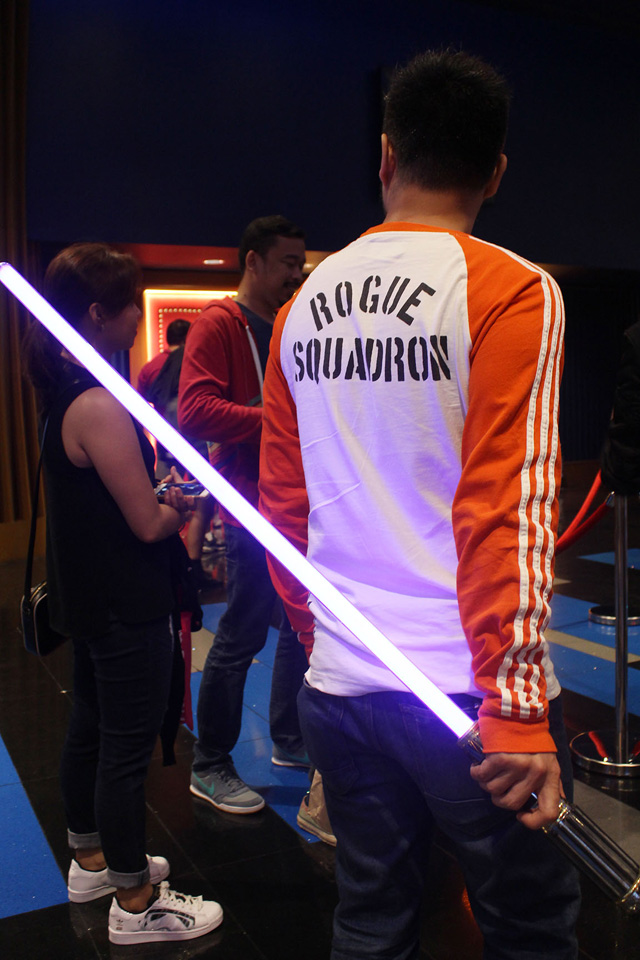 "Hopefully no midichlorians this time."
While waiting in line for the film we overheard a group debate about this concept from Episode I: The Phantom Menace. Midichlorians are microscopic creatures that are said to allow communication with the force. We were tempted to join in the discussions but feared it would take all night and we would miss the movie.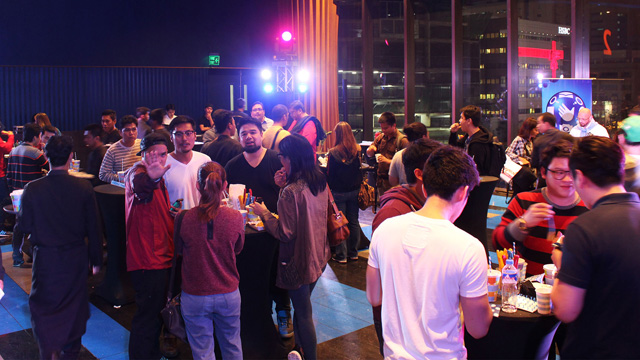 This costumed family
The force is strong with this family! Not satisfied with just the usual Star Wars apparel, this family of four took it to the next level and dressed up as characters from the actual movie. Now that's what we call dedication!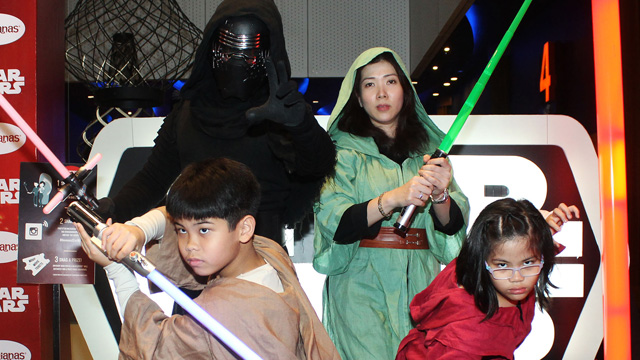 Seeing the next generation
These younglings were about to experience their first Star Wars film in all its big screen glory. The Force Awakens is likely to inspire the next generation of fans as it comes 12 years after Episode III: Revenge of the Sith.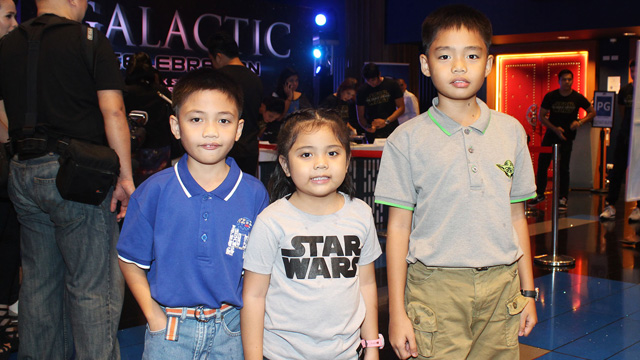 Spotted! Celebrity Star Wars fans.
You won't believe these celebs are fans of Star Wars. Enough to take time out of their busy schedules to watch it on premiere night!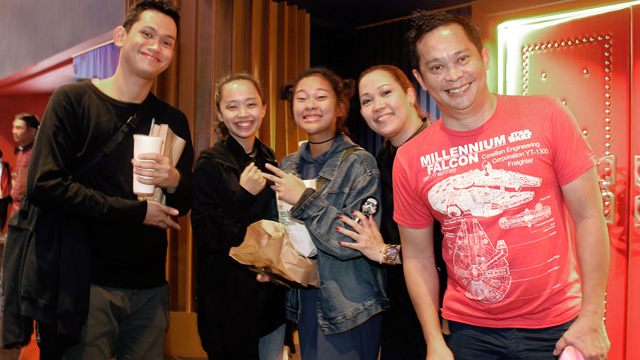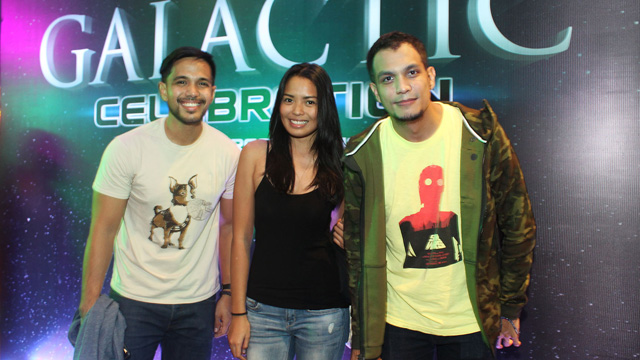 Surprise Globe x Star Wars short film
Before the movie started, a clip was shown about a family using Globe technologies to bond over their love of Star Wars. It was a short, yet sweet, video that highlighted how important it is to stay connected with your loved ones. Interesting note: the short features Star Wars products that are exclusive to Globe—like the BB-8 Droid by Sphero. Get to your nearest Globe GEN3 Store and check them out!

Star Wars loot
While exiting the theatre, Globe handed out loot bags to the movie patrons. Here's a peek of what was inside. Some people were still in the Star Wars mood that they used the umbrellas to sword fight.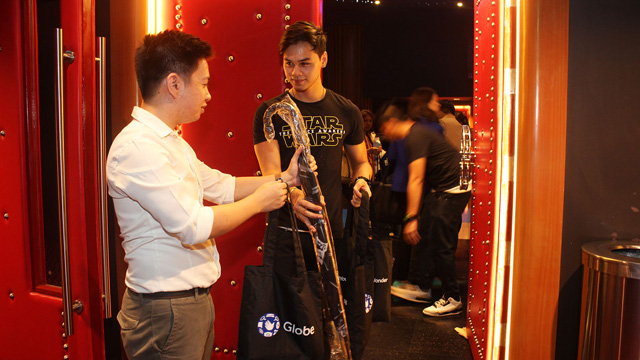 The movie itself!
We still can't believe we've finally gotten to see Star Wars: The Force Awakens! It is every bit the lightsaber wielding, force using, and dogfighting movie we wanted it to be! Every moment was just amazing! Not gonna drop any spoilers to ruin your Episode VII experience, but suffice it to say that it was awesome!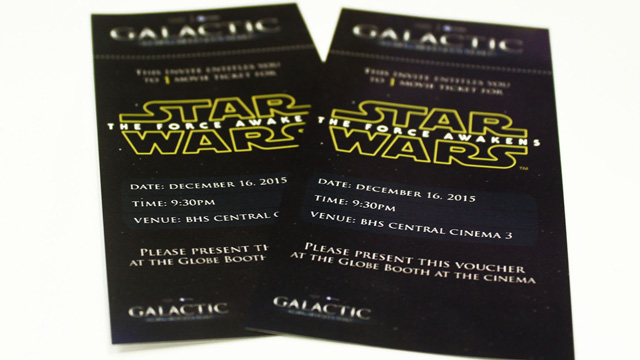 So what are you waiting for? Get out to your nearest cinema and experience one of the best pieces of film making in our time!