Sa 'Yo Lamang: Family Dysfunction in the Filipino Melodrama
Our SPOT.ph blogger says this movie has all the right elements for commercial success. Plus it's Bea Alonzo's best performance to date.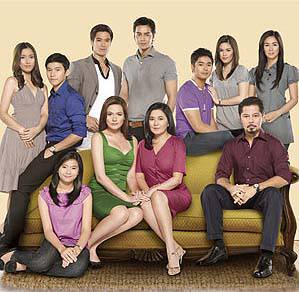 Sa 'Yo Lamang is Star Cinema's 17th anniversary offering.
In Laurice Guillen's latest film Sa 'Yo Lamang, the award-winning actor/writer/director demonstrates her dexterity in the art of the Filipino Family Melodrama. One of the few female directors in Philippine cinema, Laurice Guillen started out as a theater actor who transitioned into film and television, lauded by her peers as prestigious and versatile. Indeed, these words (from a feature written by Mario Hernando) used to describe Ms. Guillen in the 1980s, have marked her career. From her debut performance in Lino Brocka's Tinimbang Ka Ngunit Kulang in 1974, over three decades and many films later, she is still "highly gifted, versatile, intelligent, and sensitive" as Hernando put it in MOD Magazine.
Only now she is not only an actor, but also a respected director with a unique perspective of a theater trained actor who has worked with the best Filipino filmmakers, notably Brocka and Mike de Leon among others, and then went on to become a reputable director herself. (I remember watching her as the evil stepmother in Flor de Luna, a soap opera on Channel 9 which I watched obsessively as a child. But my favorite Laurice Guillen character is Cecile, the smart and sensible UP Baguio professor in Mike de Leon's Kung Mangarap Ka't Magising from 1977.)
ADVERTISEMENT - CONTINUE READING BELOW

Technically polished and imbued with just the right amount (meaning, heaps) of sentimentality, Sa 'Yo Lamang is the story of Amanda (Lorna Tolentino), mother of four, whose husband Franco (Christopher de Leon) left a decade ago with no explanation. Along with the help of her dutiful eldest daughter Dianne (Bea Alonzo, in possibly the best performance of her career so far), she raises the family as best as she can--they live comfortably in a large house in the suburbs, and everyone is seemingly doing well. Dianne is a successful interior designer with a devoted boyfriend (Zanjoe Marudo); eldest son Coby (Coco Martin) is a nursing student; third child James (Enchong Dee, who is really turning out to be a delight to watch on the big screen) is a scholar and varsity swimmer, and the youngest daughter Lisa (Miles Ocampo) is a sweet girl.
CONTINUE READING BELOW
Recommended Videos
One day, their absentee father walks back into their lives--and suddenly there's crying and confrontation scenes only two minutes into the film. But if you know the canon, then you know that this is only to be expected in a Pinoy family drama. There's a lot of resentment and regret, recrimination and tears. Ate is super strict and tough on her siblings, kuya is rebellious and promiscuous, the middle child is under so much stress to perform that he's cheating in school, and the bunso is crying all the time. Mommy is constantly praying, while Daddy got his former querida pregnant. (Despite all this, they can enjoy a full Filipino breakfast together, complete with fried rice, sliced bread, and red hotdogs.)
ADVERTISEMENT - CONTINUE READING BELOW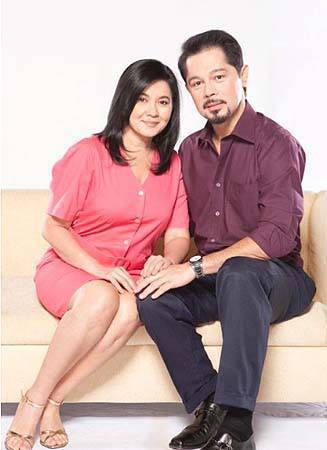 Lorna Tolentino and Christopher de Leon headline Sa 'Yo Lamang.


There are subplots for every character--which develop each character arc nicely--but the central tragedy of the Martyred Filipino Mother is the emotional anchor of this story. The script, by Ricky Lee, Karen Ramos, and Ralph Jacinto Quiblat, hits all the right chords, evoking tragedy and tenderness from his characters who are ma-drama and fundamentally flawed, just like the rest of us.
Laurice Guillen coaxes fine performances from her actors: Ms. Tolentino plays the suffering mother with dignified grace and deathly calm, while Christopher de Leon's middle aged womanizer is equally loving and despicable. Of course, both are veteran actors who have proven to be the some of the best ones of their generation. The real breakthroughs come from the younger actors: primarily Bea Alonzo, who is finally allowed to bring out her edgy inner tension which is usually repressed by her tweetums rom-com leading lady image. Bea, as Dianne who suffers the "taga-salo syndrome" (which Dr. Lourdes Carandang outlines in her book Filipino Children Under Stress), shows an authentically aggressive, stressed out, and deeply resentful side for this plum role. Another notable performance is from Enchong Dee, who is vulnerable and transparent, and very easy on the eyes. There's a scene where he's riding a bike with Miles Ocampo: it's a beautiful single take as they bike around the village, swathed in sunshine and youthful innocence.

All in all, the elements work: a musical score that is certainly sentimental but not cheesy, Lee Meily's lovingly executed cinematography, and Ms. Guillen's sensitive portrayal of dysfunctional family dynamics, and a good dose of drama. I predict commercial success for this tear jerker with an uplifting ending. (Because y'all know how we're soooo into that.)

But that's the movies. In real life not everything is resolved with such neat dramatic timing. If only family feuds could be confined within an hour and fifty minutes instead of the rest of our lives.


ADVERTISEMENT - CONTINUE READING BELOW
Check to see where the movie is showing.
Photographs from Star Cinema.
Share this story with your friends!
---
Help us make Spot.ph better!
Take the short survey
Load More Stories