This Japanese game show lets contestants sing karaoke...while getting a hand job
NSFW, obviously.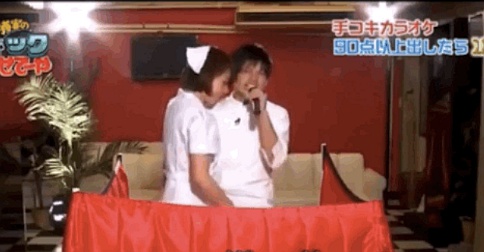 (SPOT.ph) Just when you thought you've seen everything, the Japanese come up with a bizarre (and highly entertaining) concept for a game show.
Sing What Happens is a show where contestants sing karaoke. Sounds fun enough, right? There's a catch: They have to do it while getting a hand job. We're not kidding.
ADVERTISEMENT - CONTINUE READING BELOW
The mechanics are simple: belt out a song while a girl, ahem, tries to distract you by performing the dirty deed. How do you win? You have to make it through the whole song without...er, you know, and the person with the highest score wins.
And we thought the reality show Sex Box, where real couples have sex in a box on TV, was strange.
Load More Stories